For Chanel's ready-to-wear show, Virginie Viard took inspiration from seasons gone by for an Après-ski meets 70s Parisian chic collection. The closure of the Grand Palais did not stop Viard from putting on a good show as she took the Chanel runway to the streets taking the opportunity as a chance to try something new.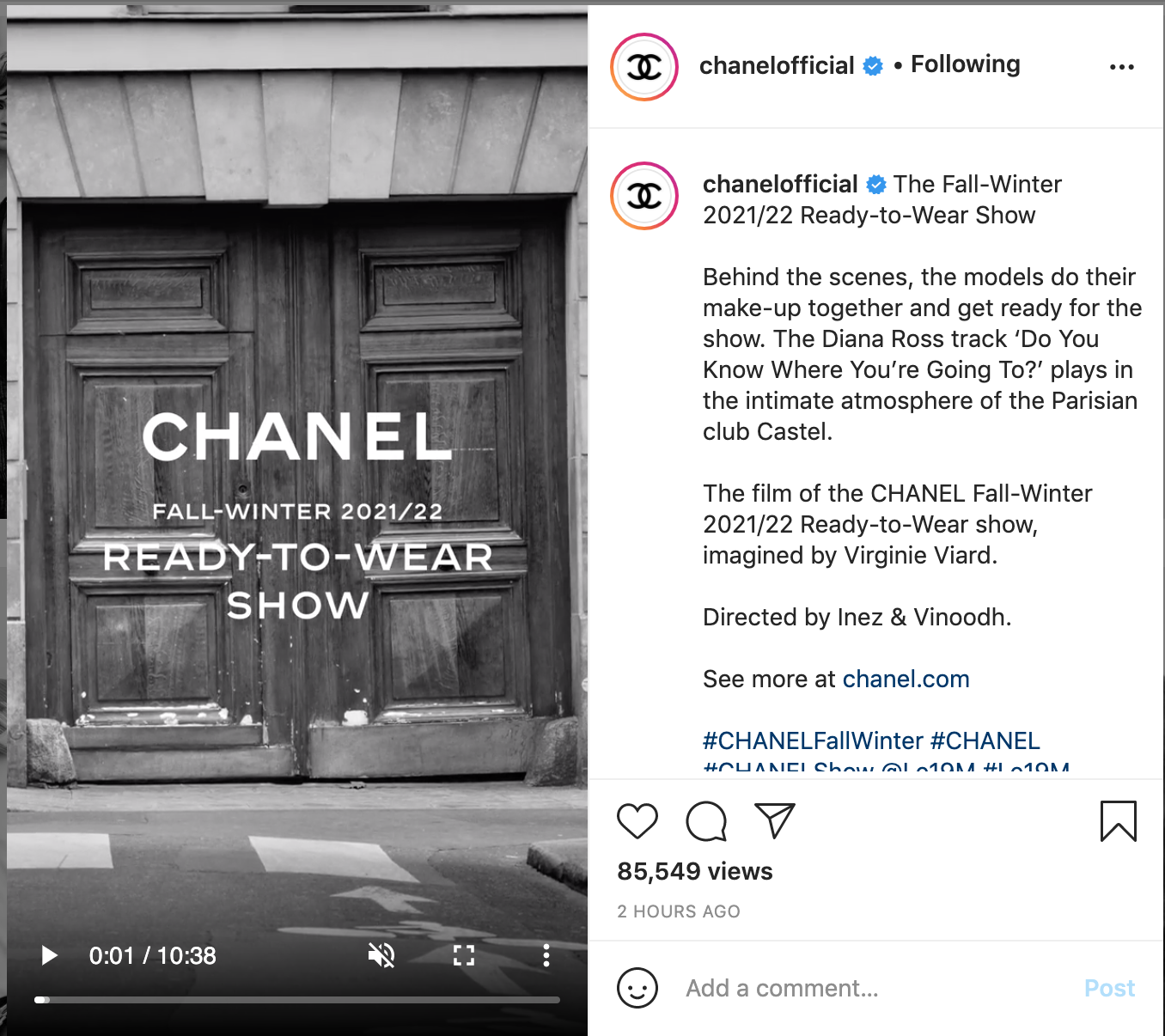 Chanel opened with a series of classic overcoats in tweed and boucle showcasing classic and timeless staples that we know and love. The heavy outerwear was mixed with crop tops, shorts styled with furry boots, and tweed jackets. A series of cocktail dresses made their way onto the runway with knee boots and tweed overcoats designed for the post-pandemic world.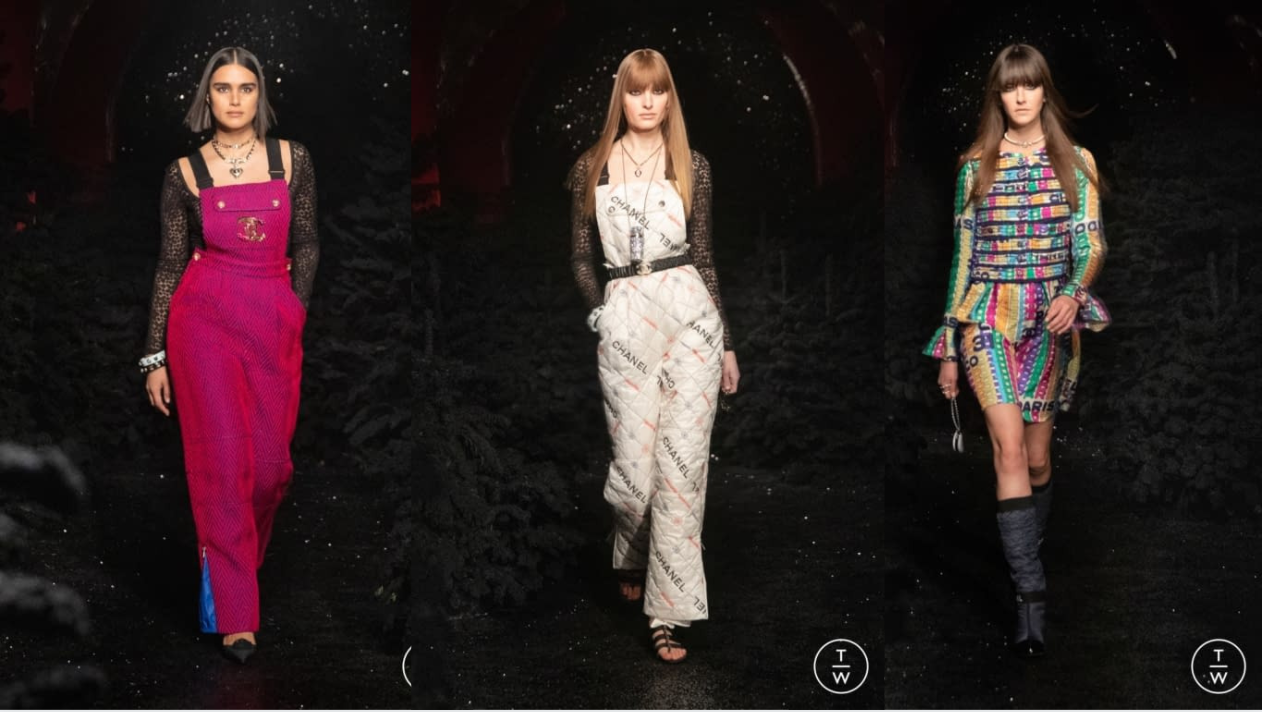 It was very Chanel, with the winter-ready gear of classic boucle tweed cropped jackets, slouchy suits, and structured dresses. The classic house codes were a running theme in the collection, with tweed coming in a variety of deep burgundy, navy blue, and brown.
The collection had plenty of pops of colour, hot pink dungarees were styled with an extreme square neck long-sleeved top with layered jewellery and a logo quilted jumpsuit made for a stylish ski trip.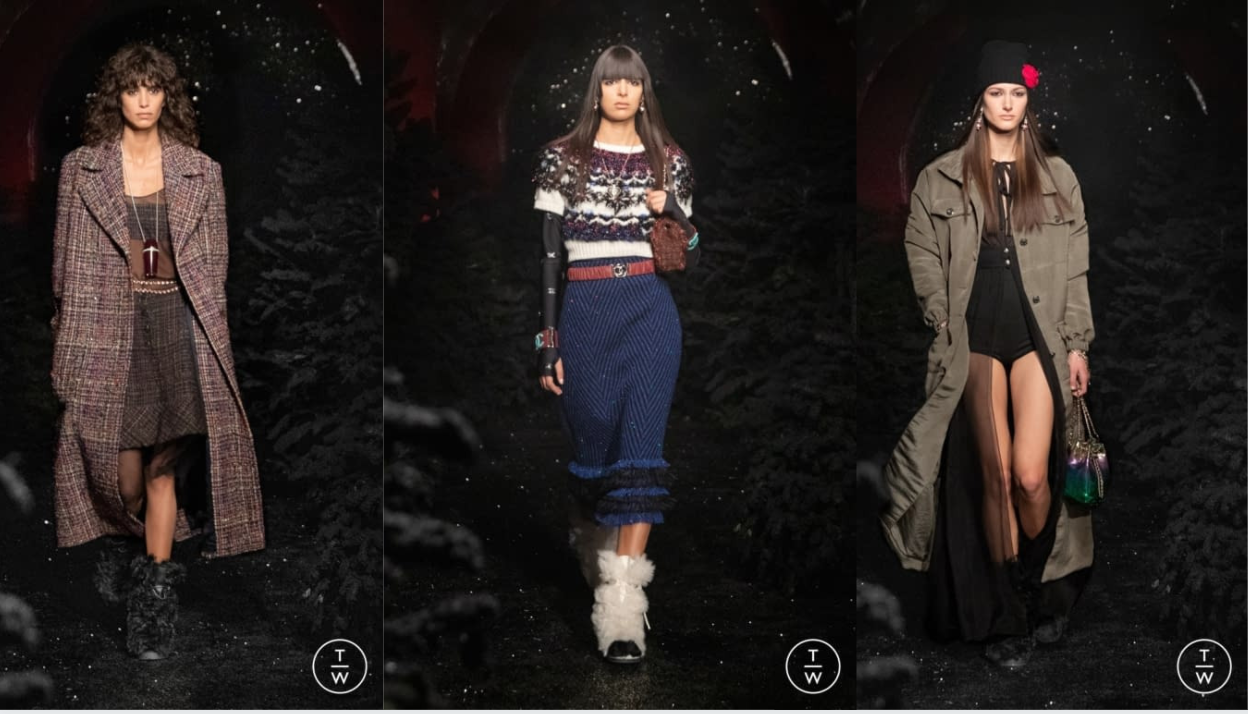 The collection was timeless and embodied Parisian chic with slouchy suits and low-rise denim printed with small Chanel logos and tweed jackets worn over mini dresses.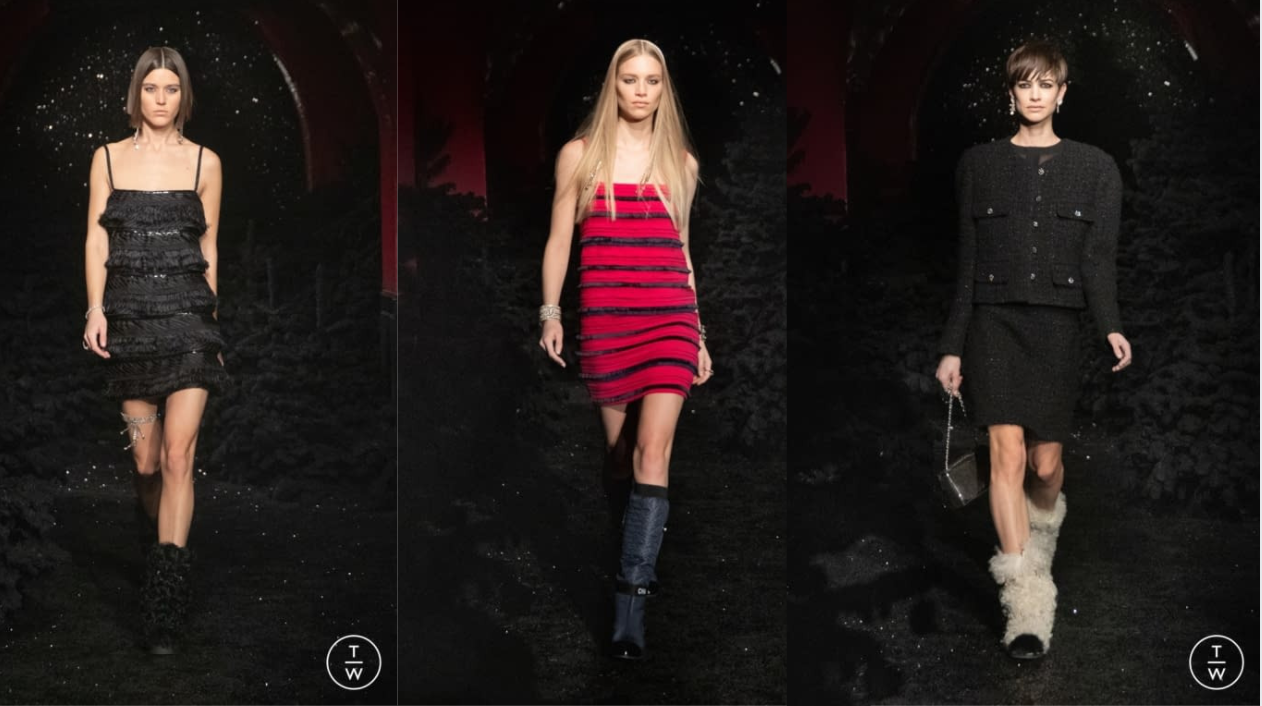 What do you think about the collection? Let us know on Twitter @Fashion_North!