Black wide-leg trousers have always been worn, paired with a black jacket or top but with spring-summer approaching, are you not thinking black wide-leg trousers and a black collar and revere jacket or coat?
Judging from the fact that celebrities have recently been wearing black wide-leg trousers and black jackets, tops, and coats on their Instagram and even on the red carpet and not just in a particular fabric but in different fabrics.
Jennifer Lopez on the front cover of rolling stone magazine March 2022 edition, wore a black collar and revere bodysuit, with a high waistband black standard leg full flare trouser; you can shop the trouser here and a black platform heel. She was styled by fashion stylist Rob Zangardi.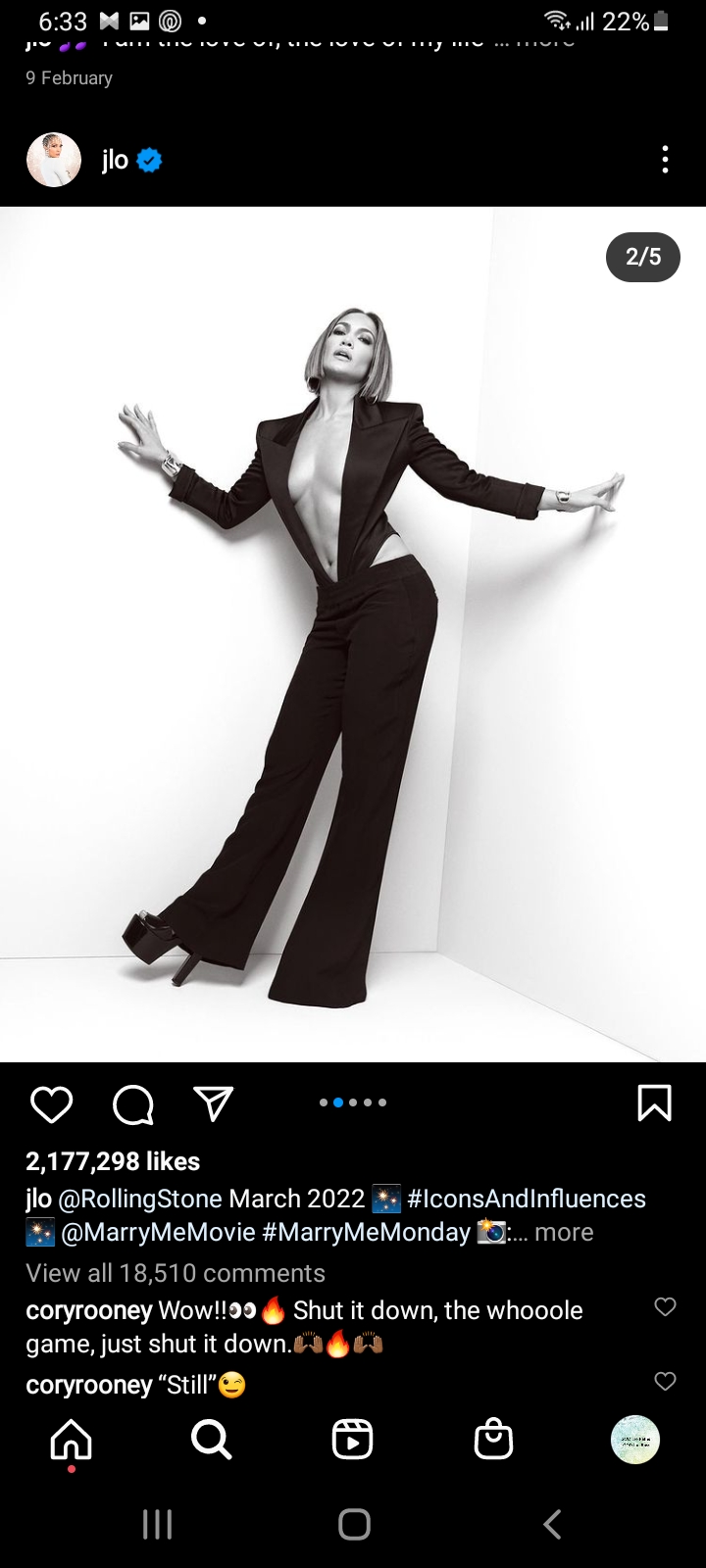 Kim Kardashian in one of her recent Instagram posts wore a black wrap patent leather top which had a shirt collar and a high waisted black patent leather wide-leg trouser with a black pointed V-mouth boot. She didn't tag who she was wearing but you could get a patent leather high waist here.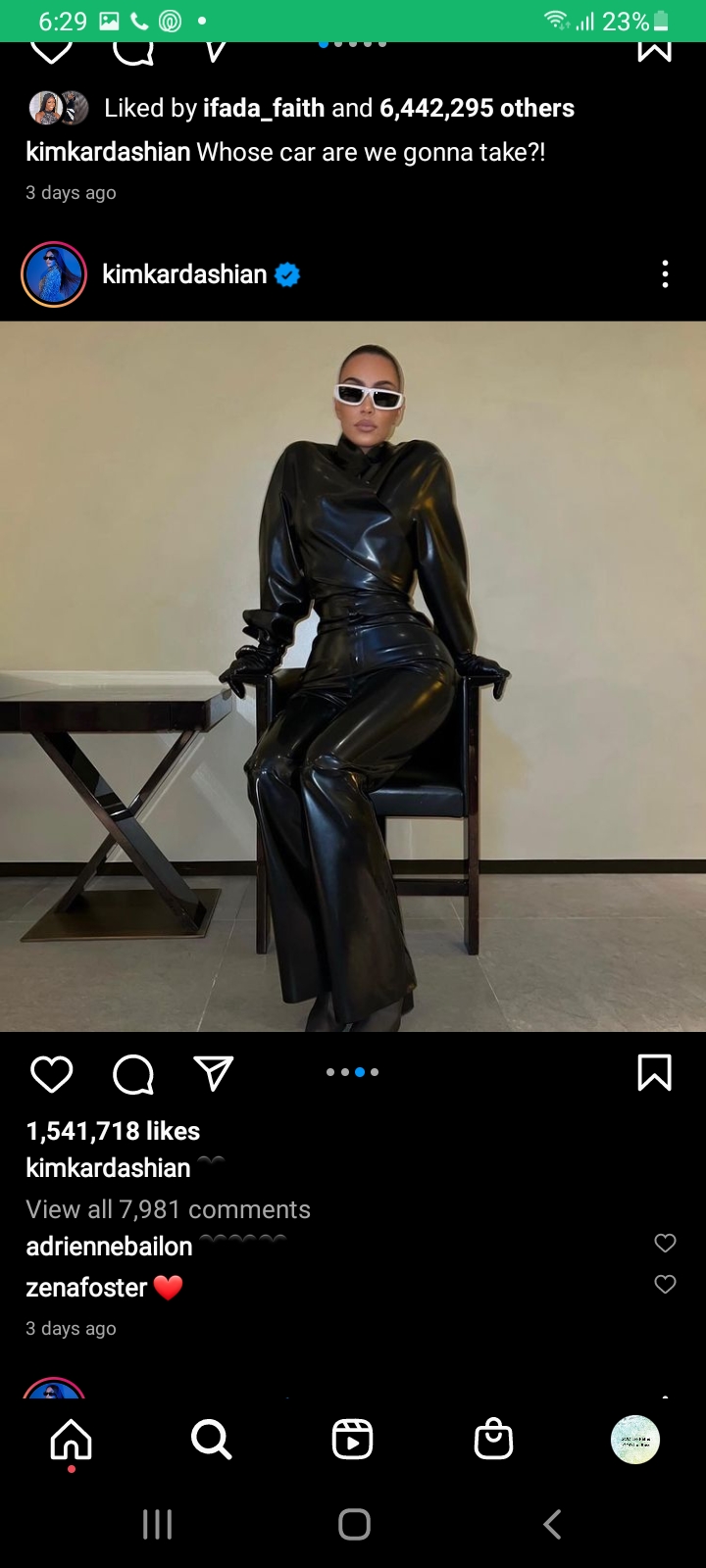 On the Brit Awards 2022 red carpet, Lola Young wore the black illusion shaping bodysuit by Mugler, the Blaze Milano's Italian made black hunny, crocodile-effect PVC jacket which had a collar and revere neck Paired with a black couture buckle flare jean by Versace and a patent leather chunky boot. You can shop the buckle flare jean here.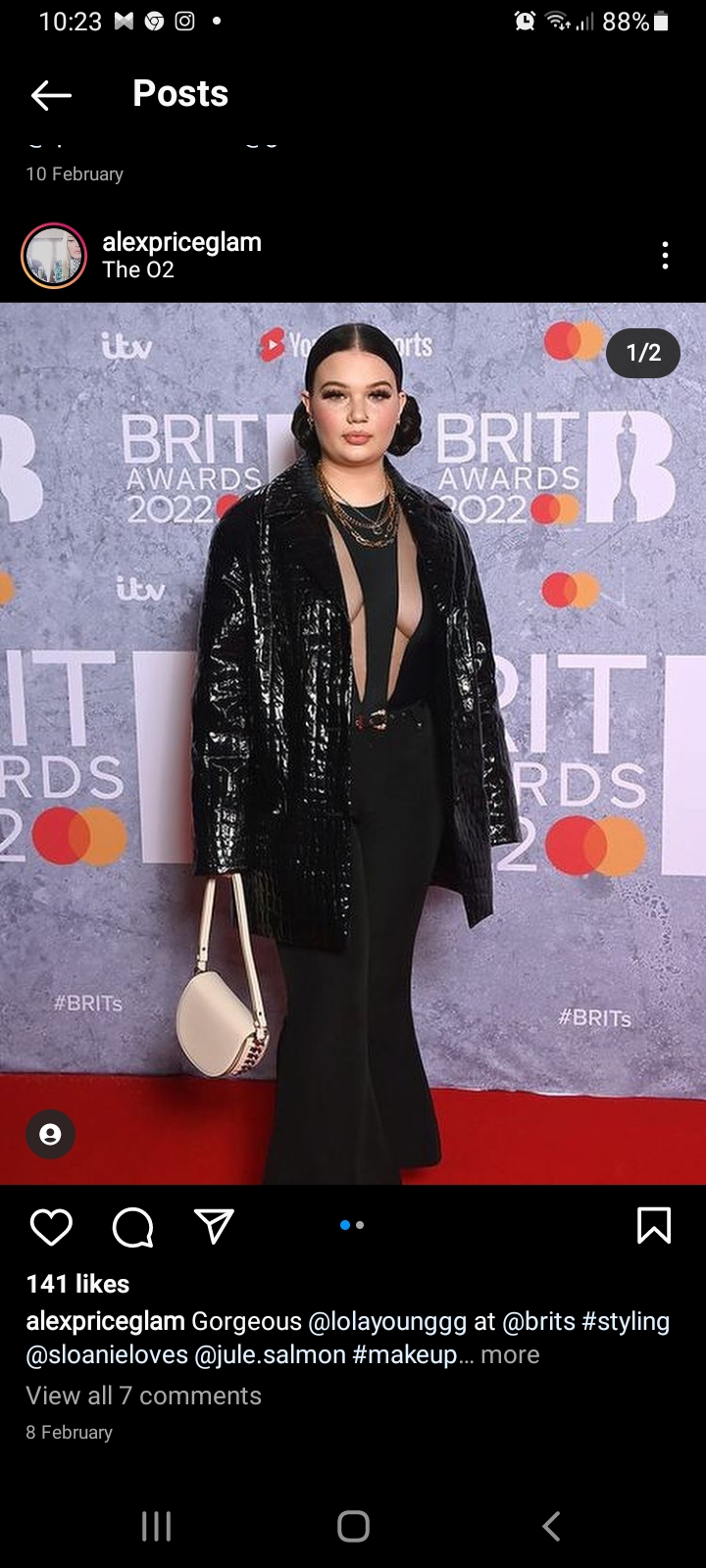 Anne Marie wore a black bra top, which had a rope that went around her tummy and was knotted at the front. Along with a black leather zipper jacket and a skin-tight black flare, and black footwear. You can shop the trousers here.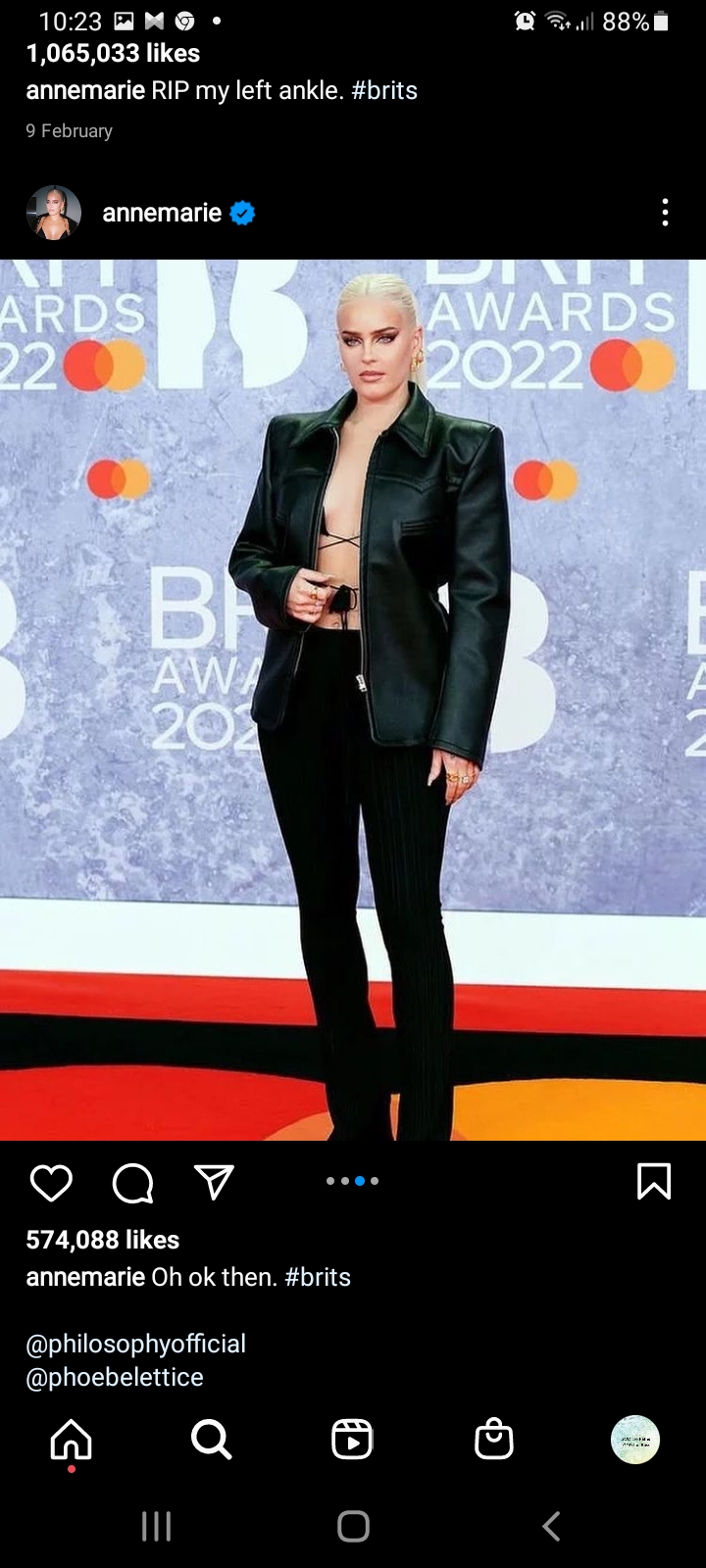 During the London fashion week AW22, designer Stefan Djokic styled a male model in a black coat with a black scarf underneath and a black flared trouser with a long black fabric over his shoulder.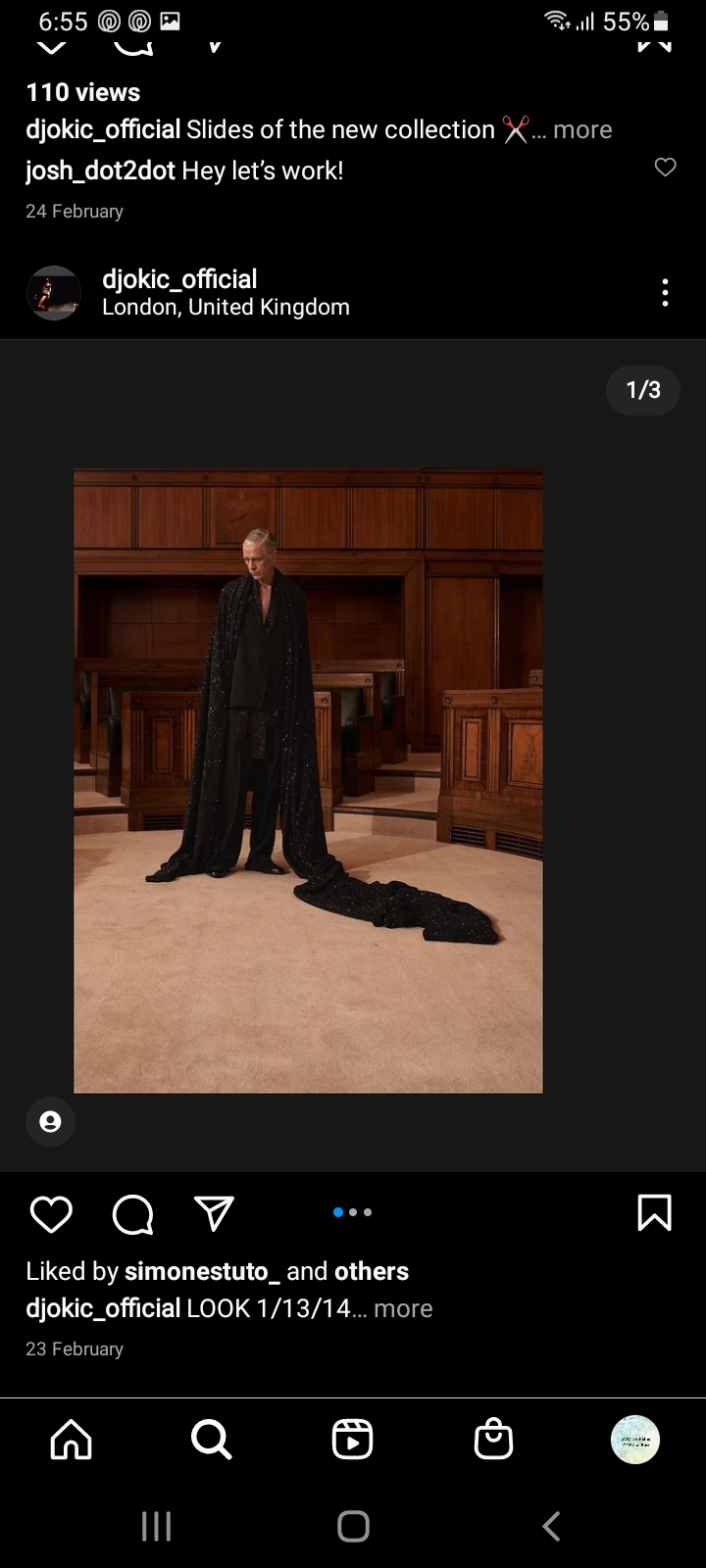 Black flare has always been in Vogue as fashion is always in a cycle. In 2015, at the Tribeca Film Festival Red carpet in New York, Amber Heard wore a black shawl collar coat and a full flared black trousers.
Fabrics like cotton twill, chino, gabardine, corduroy, silk, crepe, elastic and many other fibre fabrics can be used to make your wide-leg trouser depending on how you want it.
Wide leg black trouser has been seen paired with different type of tops like t-shirts, chiffon tops, check tops, polka dots, crop tops and different colour of tops like white, green, blue and many more including black over the years, both on catwalks, on celebrities and the high street.
Now that black wide-leg has been appearing on catwalks and celebrities, why not try black, wide leg and not just with any top, but a black top with collar.