Euphoric is a trend that is very relevant to 2022 with its statement pieces and the multiple beauty looks that come along with it.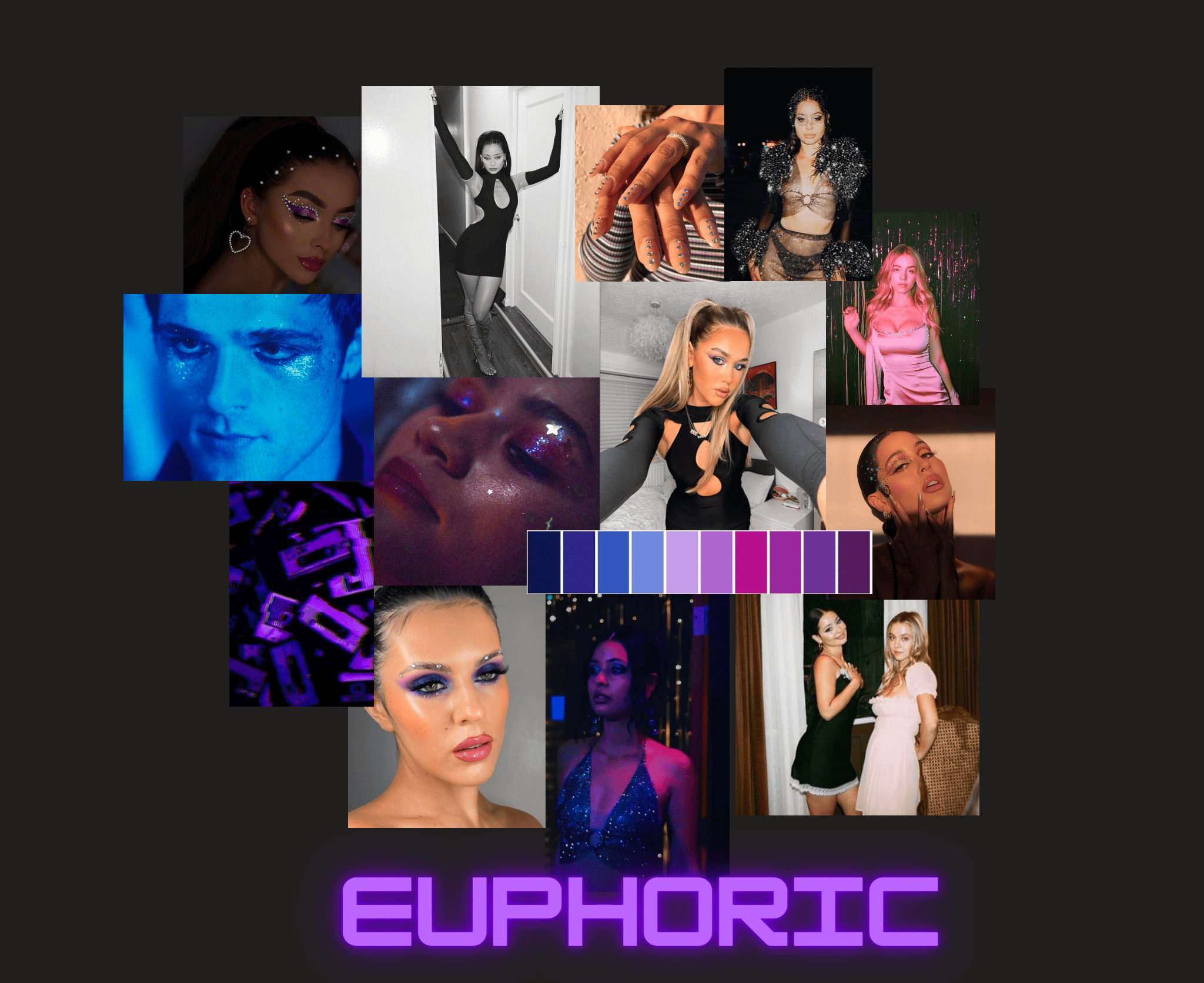 This trend has originated from Euphoria which started in 2019, and with this, it started to boast glitter around the eyes but season two in 2022 has started the Euphoric trend that has expanded to cut-out dresses, platform heels, gems on nails and many different hairstyles.
What makes this trend so iconic is that the possibilities are endless. The bold makeup that includes lots of glitter and shimmer looks good on everyone. Even the day-to-day outfits are fearless which includes two pieces, low rise jeans and cute crop tops.
In season two, Maddy is wearing a Marc Jacobs dress showing how the trend ranges from high-end brands to lower more affordable brands.
View this post on Instagram

Brands are making affordable copies of the dresses in the show, so everyone can be any character they want to be as all characters have a different aesthetic.
Many brands like Pretty Little Thing, Ego Official and Motel Rocks have brought out so many dupes of the iconic black dress and you can even buy one of Cassie's iconic dresses.
The main colour themes within this trend are dark purple, sage green, baby blues and a mix of different shades of pink. The theme of the colours is dark colours that resemble midnight. Even though the colours may seem dull, this is what makes it Euphoric as the different cut-outs and accessories make you stand out.

This trend has also made its way to the catwalk as in Paris Fashion Week co-founders of Coperni, Arnaud Vaillant and Sebastien Meyer brought Euphoric to the runway. The room was decorated like a high school with lockers everywhere, then the clothes included skin-tight and cut-out dresses. Even Diet Prada pointed out that Lila Moss looks identical to Cassie, especially in the baby blue cut out dress.
View this post on Instagram
Celebrities and influencers have all jumped on this trend. Instagram influencer @caitlinmuirheadd has found an amazing dupe from Pretty Little Thing of the dress Maddy wore in season two and she has been creating endless amounts of euphoric makeup.
View this post on Instagram
The main factor of this trend is iconic makeup. Little diamonds around the eye and in the eyebrows can be subtle or bold; there is no limit. In Euphoria season two, the character Cassie, played by Sydney Sweeney, is seen with tiny pearls around her eyes creating a cat-eye look. Even though this looks hard to create its very simple which means anyone can follow this trend.
A few simple steps to achieve this look:
Buy Eyelash glue and get some little crystals any will do depending on what look you're aiming for – we would recommend these here. 

Once you have these – simply do your makeup like you normally would.

Then using tweezers, put a little bit of eyelash glue where you want the gems to go.

Wait till the glue goes tacky, as if you don't, the gems will slide around and not stick.

Once the glue is tacky, simply place the gems onto the desired spot and hold it for a second to make sure it has properly stuck.
And that's how simple getting the Euphoric look is!