The South Tyneside beauty blogger has inspired thousands with her passion of beauty and even more so with her story. Her will to change the way the world views the idea of beauty is empowering and she's well on the way do achieving her goals.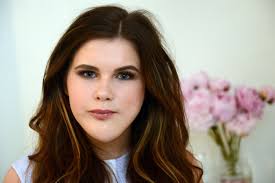 Around spring time last year, we were asked to set up a blog for a university module which was to be assessed at the end of the semester before we broke up for the extremely long, but much needed, summer holidays. Which, at first, was my worst nightmare. The idea of having to write about my interests for other people to read was really not my idea of a good time.
After a stint of complaining and procrastinating, I finally came around and eventually really began to enjoy writing my blog, so much so that I was actually disappointed when the module ended. I fell in love with blogging and decided to keep it running over the summer while I had more free time to dedicate to it. The only problem was I had no clue what I was doing.
I took to Instagram for inspiration, setting up a separate one for my blog, I went on a following spree of bloggers with similar interests and target audiences to find a basis for my own blog and reached out to a few of the local girls to see if they could help me find my blogging feet. This how I met Katie.
Katie Meehan is a 21-year-old beauty blogger from South Tyneside, she runs a self-titled blog and works part time as a make-up advisor at Benefit. She goes shopping, goes out with friends and has a passion for photography. All in all, just an average young woman perusing her love of beauty. Oh, and she has a facial disfigurement.
I met with Katie (and her mum) this week for the first time since she helped me with setting up my blog. "Hiya! Are you alright?" she exclaims smiling as she walks over to the table in Starbucks I was sitting at, her bubbly personality filled the room. Her mum took a seat next to me as Katie headed to the counter to get herself a drink, she stopped to chat to someone on her way up. "Who's she talking to now?" her mum questions "everywhere she goes she sees someone she knows" she chuckles.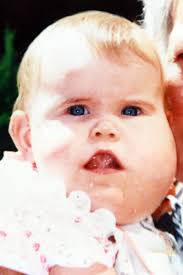 Katie was born with a condition called Cystic Hygroma which caused her face and tongue to swell making it very difficult to eat and even breath at times, having 3 major operations by the time she turned five, which were funded by an appeal lunched in 2000 that raised £60,000. But she's never let that hold her back from perusing her passions. She said, sipping on her Starbucks coffee: "Because I was born like this, I haven't known anything different. Some of the other big names like Katie Piper and Winnie Harlow weren't really born with what they've got so it's kind of a different perspective for me." She explains, "I'm my normal".
Katie's story is inspiring and really outlines the changes the world of beauty has witnessed over the last few years. A decade ago it was very rare for someone who wasn't deemed to be the universal idea of beauty standards to make it big in the beauty industry but now there's more and more 'unconventional' stars, like Katie, with amazing stories to tell and changes to make breaking through and making their mark. "I think it was harder for you than it was for me," Katie nods towards her mum.
"It was harder for me when she was born, having a child with a facial problem. I, and her dad, had a lot to overcome." Her mum added, "But I think with Katie, she never really knew any different, I don't think we ever thought about her going into the industry she's in. If anything, we probably shied away from it"
Her hair, make up and outfit were all perfect. Hair styled like a supermodel and make up expertly applied, her coat was something to be hold. A long, black coat with the most amazing gold detail buttons down the front and along the cuff. "I don't always dress this fancy, I was just doing a shoot for Superdry." It's not every day you hear someone from South Tyneside say that.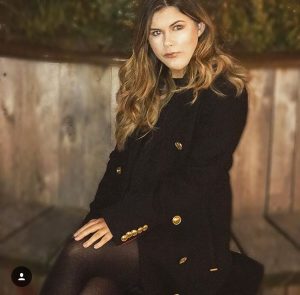 Katie has spent years building up her blog and online presence, with 20.2K followers on Instagram and 5.6k followers on Twitter, it's not difficult to believe that she's touched a few hearts and inspired a few people.
"It's hard", she explains as she scrolls through some messages on her phone to show me, "I get messages every day from people, saying 'I have the same condition' or 'Can you help my child, they have the same thing as you' and there's nothing I can really do to help them. What am I meant to do? I'm just a girl from Jarrow".
She adds: "I don't really lean towards just promoting equality for people with facial problems. But for everyone, if you've seen my tweets you'll know I'm very political."
Katie recently shifted her focus to her blog as her main career and has never looked back and is still focusing on building up her brand: "I would love to be the face of my own make up brand, the first girl with a facial disfigurement to have her own, but at the same time I'd feel quite guilty because I don't think I look that different, not normal but average. Like, I think people wouldn't look at me and think 'she doesn't look like she has a facial disfigurement' and I feel sometimes feel guilty about that. Especially when people message me"
I think it can be easily argued that Katie's story is one of immense inspiration, she has took her passion and built herself, not only a career in the industry she loves, but a platform for her to express her wish for equality not only for her but for everyone. "I think it's so amazing that these industries are shifting, the Gigi Hadid's are being pushed aside to make way for the 'freaks', who would have been cast aside 10-years-ago, it's so important because they're being humanised."