Listen to Beyond Fashion North 
Fashion North's editor Lucy Britnell and contributor Abigail Blewitt sat down this week to record the Beyond Fashion North Podcast, where they discussed the big style stories of the week, from the People's Choice Awards red carpet looks to Skims' new Cozy Collection that drops this Friday. The pair also shared their trends of the week, what they've been buying, and their favourite products of 2021. They also had an exclusive interview with Rachel Burn from the womenswear empowerment brand Catcall.
Hot topics of the week
View this post on Instagram
After a sell-out first launch Skims and Fendi are dropping their second collection as part of the Fendi X Skims collaboration, available online on Friday 10th December.
View this post on Instagram
This week Kim Kardashian launched another collection for her brand Skims, the Cozy Collection features robes, underwear and pj sets in a range of colours.  Available online at Skims.com
People's Choice Awards
This Wednesday, all eyes were on Los Angeles as some of the biggest names from TV, film, and social media walked the red carpet for the annual Peoples Choice Awards.
Lucy and Abigail discuss some of the standout moments from the awards, including Kim Kardashian accepting the Fashion Icon of the year award wearing a head-to-toe Balenciaga lace Catsuit. Keeping up with the Kardashian's went on to win the award for reality tv show of the year after their show came to an end in 2021 after 20 seasons.
Best Dressed
Christine Quinn wearing a vintage black satin gown by Dolce and Gabbana with Bulgari Serpenti necklace 
View this post on Instagram
Joja Siwa in a pink tulle gown by Jenny Packham 
View this post on Instagram
Worst dressed
Charli D'Amelio in a red silk gown by Dolce and Gabbana, styled by Jill Jacobs 
View this post on Instagram
Addison Rae in vintage Betsey Johnson gown with Christian Dior necklace 
View this post on Instagram
Who are your favourite looks from the People's Choice Awards? Let us know on Twitter @Fashion_North.
What we've bought this week
Lucy tells us about what she's been buying this week in preparation for her works Christmas party and how she'll be styling her new Bershka rhinestone mini skirt (£19.99).
Abigail tells us about the new Topshop coat and the pair discuss their thoughts on Topshop now being available to ASOS. Are you still shopping at Topshop since its move, or is it just not the same? Let us know on Twitter @Fashion_North.
Exclusive interview with Rachel Burn from Catcall Clothing
Lucy Britnell spoke with Rachel Burn, 26 from Hebburn, founder and designer of the North East-based womenswear brand Catcall where they discussed how the brand was formed, why it's so important to feel empowered, and the designing process behind each garment.
View this post on Instagram
Visit Catcall on Instagram and shop their collection online.
Trends of the week
Lucy and Abigail discussed the three biggest trends of the week and whether they'll be shopping or dropping them. What are your thoughts? Let us know on Twitter @Fashion_North.
Puffer Jackets
We all need a coat that is sure to keep us warm as we brave Storm Barra this week but how far do we go with an oversized jacket without it looking like we're wrapped in a duvet. Well, earlier this week, Billie Eilish stepped onto the red carpet in Los Angeles for the 2021 Variety Hitmakers Brunch wearing a burgundy floor-length puffer jacket.  Lucy and Abigail discuss their thoughts on puffer jackets and whether the casual coat option can be made stylish.
The pair discuss how obsessed they are with the sold-out North Face Borg coat (shown above) and how temped they are by the dupe that is available online at H&M men's £34.99.
Y2K
The rise of Y2K trends is a direct reflection of the world's growing interest in vintage fashion, that only being elevated by TikTok where we've seen Gen Z styling together outfits from the early 2000s. Think Paris Hilton in the Simple Life and all your favourite rom-com's we all grew up watching, these trends are becoming more popular as we head in 2022.
Double denim is no longer a fashion crime and thanks to Blumarine who brought denim butterfly crop tops to their Spring/Summer 2022 runway as well as extreme mini skirts. The collection is made for a Barbie dream world or to be seen on the likes of Bella Hadid and Dua Lipa.
What do you think? Is the Y2K trend here to stay?
Ski-wear 
If Molly-Mae wears it then we have to wear it, right? We are all obsessed with Pretty Little Thing's Creative Director Molly-Mae Hague and her new ski collection is leaving Abigail and Lucy undecided whether we can actually wear the pieces day-to-day and not just when hitting the slopes.
View this post on Instagram
Are you a fan of snow boots? Let us know on Twitter @Fashion_North.
Shop the full Pretty Little Thing ski collection online now.
Our fashion and beauty products of the year
As we close off 2021, Lucy and Abigail discuss the fashion and beauty items they have purchased and fallen in love with this year. Lucy tells us how she can't live without the Nars Laguna bronzer after searching for the perfect bronzer for many years.
Lucy also shares her favourite and most worn item of 2021, a pair of ASOS boots that not only are extremely comfortable but have worked so well with her winter wardrobe.
Abigail shared her beauty and fashion favourite of the year. She talks about how she can't get enough of the Sol De Janeiro body fragrance and has repurchased it multiple times during the year.
Her fashion favourite is a pair of Primark boots that she has been wearing all through autumn/winter.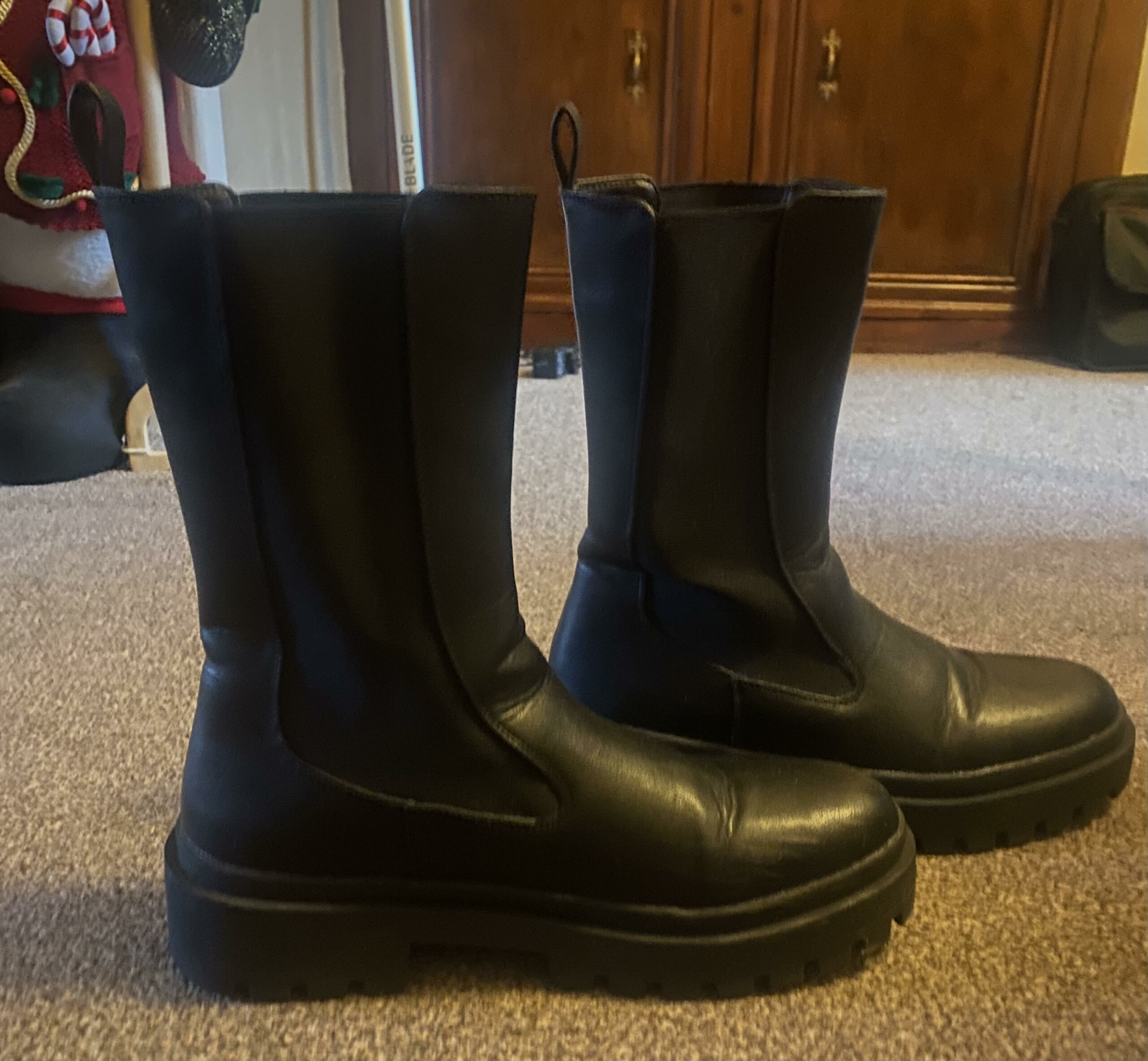 Find an alternative to Abigail's wardrobe must-have here.
Jingle credits: Tropical Fever by LiQWYD and Luke Bergs