In celebration of their 50th anniversary, Calvin Klein has a released a brand-new campaign, CK50.
The collection takes a look back at the previous 50 years of Calvin Klein, reminiscing on old collections and classic silhouettes in a modern form.
Celebrities such as Kendall Jenner, A$AP Rocky and Troye Sivan all feature in the campaign, as well as Justin and Hailey Bieber, who appear for the first time in a campaign together.
You can watch the advert for the campaign here.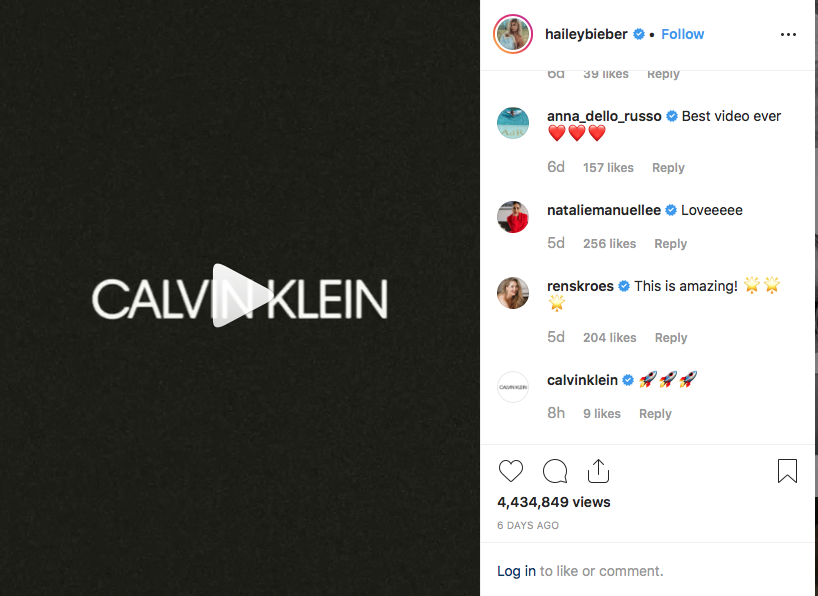 Photo Credit: @Haileybieber Instagram 
Each element of the campaign represents a decade of Calvin Klein's history, acting as a time capsule of the brand.
As Calvin Klein was funded in 1968, the 60s is the first decade of the campaign. Featuring Justin and Hailey Bieber in Calvin Klein underwear, with the new CK50 logo (Available on Calvinklein.co.uk. £30 bralette. £20 women's bikini brief. £25 mens boxers).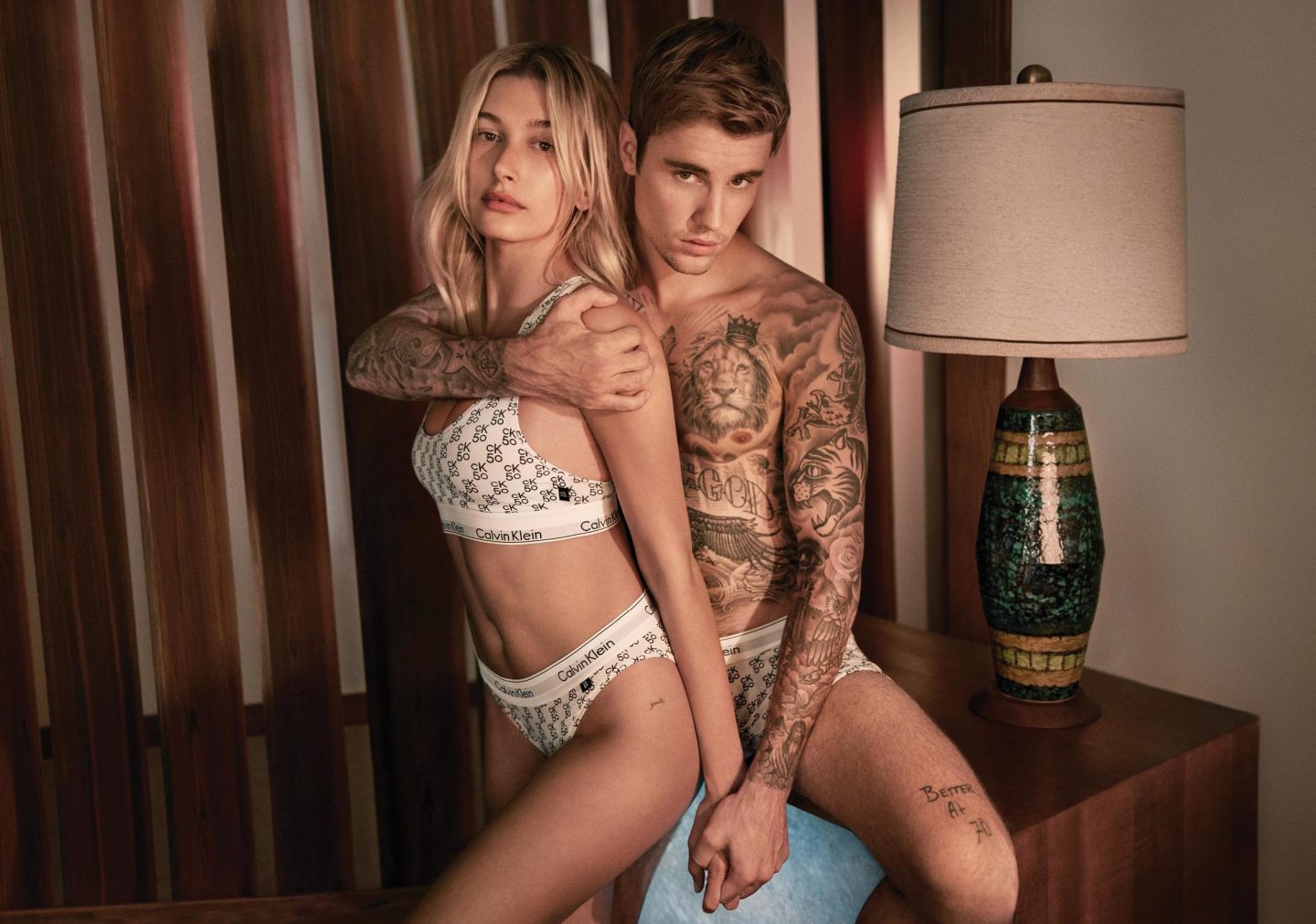 Photo credit: Standard.co.uk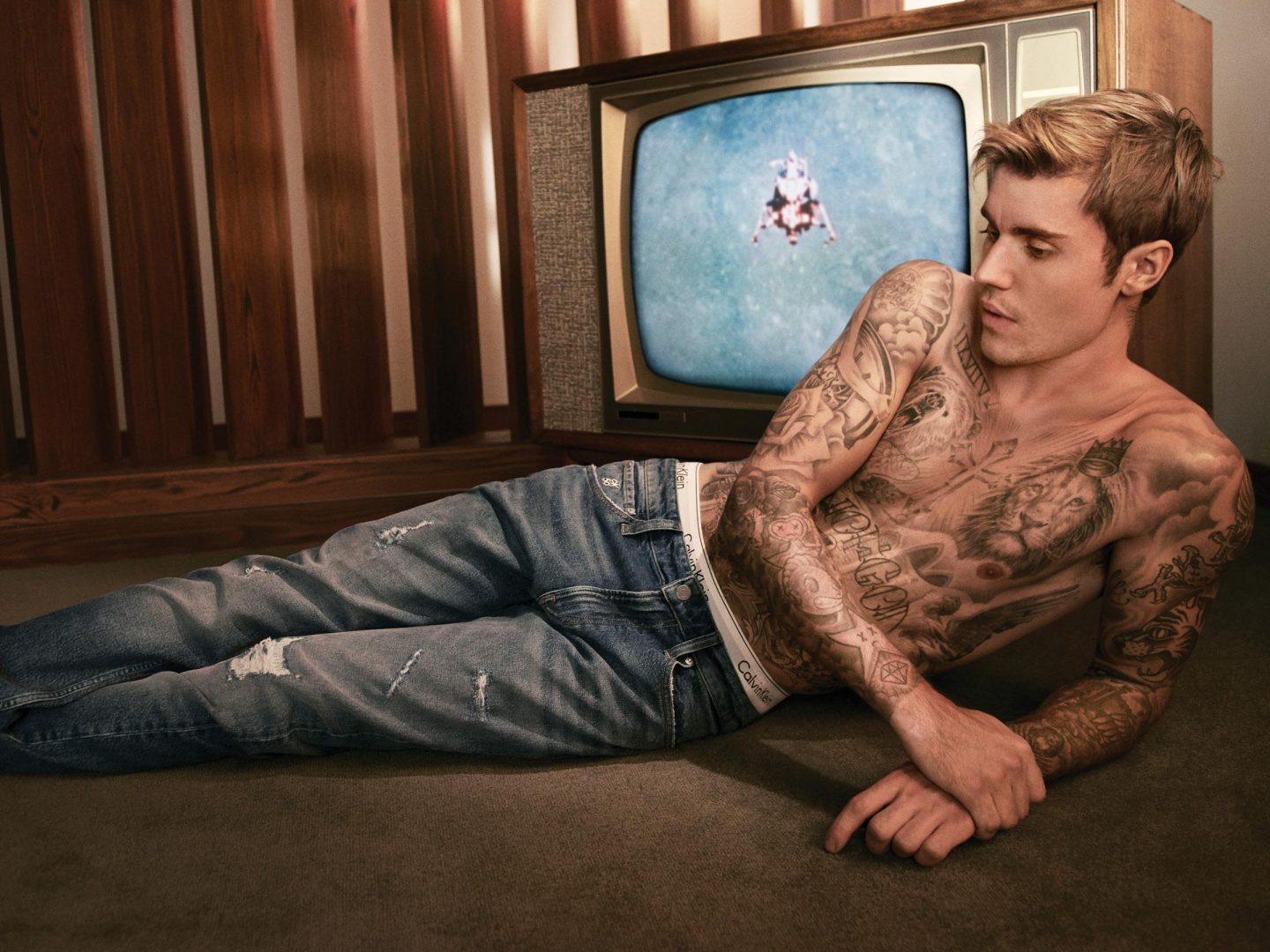 Photo credit: Standard.co.uk 
The pictures, which were shot by Glen Luchford and styled by Alastair McKimm, show Justin and Hailey lounging around a retro styled room, watching the first moon landing on an old TV, paying tribute to the 1969 landing.
Justin and Hailey also feature in a black and white shoot for the campaign, in which Hailey is wearing a demin, logo printed skirt (Calvinklein.co.uk. £79) and Justin is wearing  black logo printed jeans available from the Calvin Klein website for £110.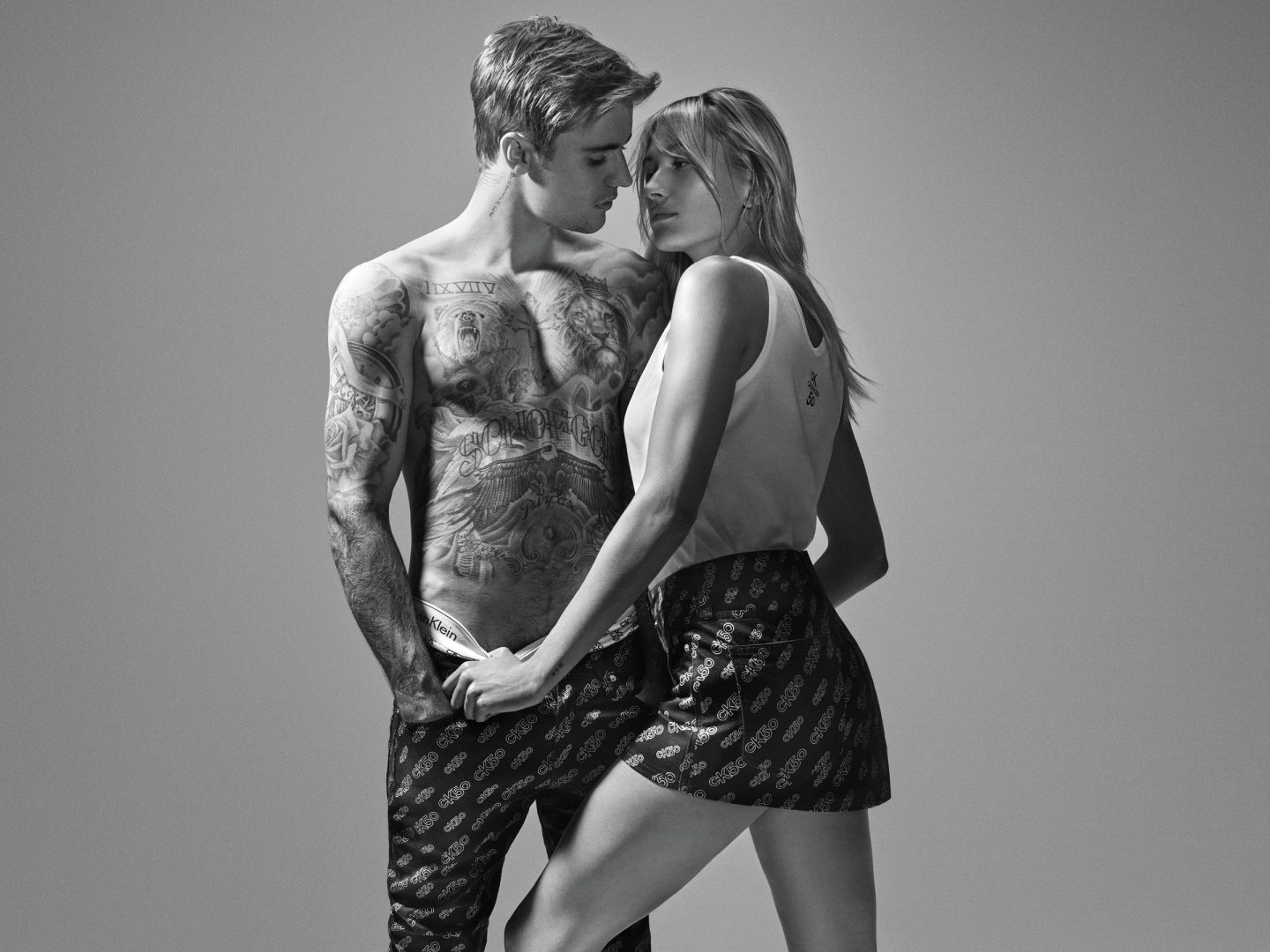 Photo credit: Standard.co.uk 
This element of the campaign represents the 90s and is a recreation of the Kate Moss and Mark Wahlberg 1992 campaign for Calvin Klein jeans.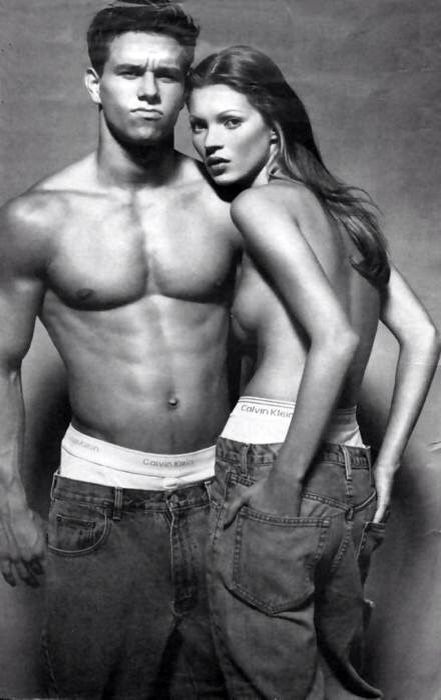 Photo credit: Pinterest.com
However, Justin and Hailey aren't the only famous faces to appear in the birthday celebrations, as A$AP Rocky is the face of the 70s element of the campaign.
The 70s were a decade of glamour and decadence as former nightclub, Studio 54 was in its prime.
It was also a time of firsts for Calvin Klein as they launched their first jean collection and held their first runway show.
A$AP Rocky, alongside Kendall Jenner, embody the spirit of the 70s in the CK50 campaign as they both wear logo printed clothing, and are posing outside or on their way to a club.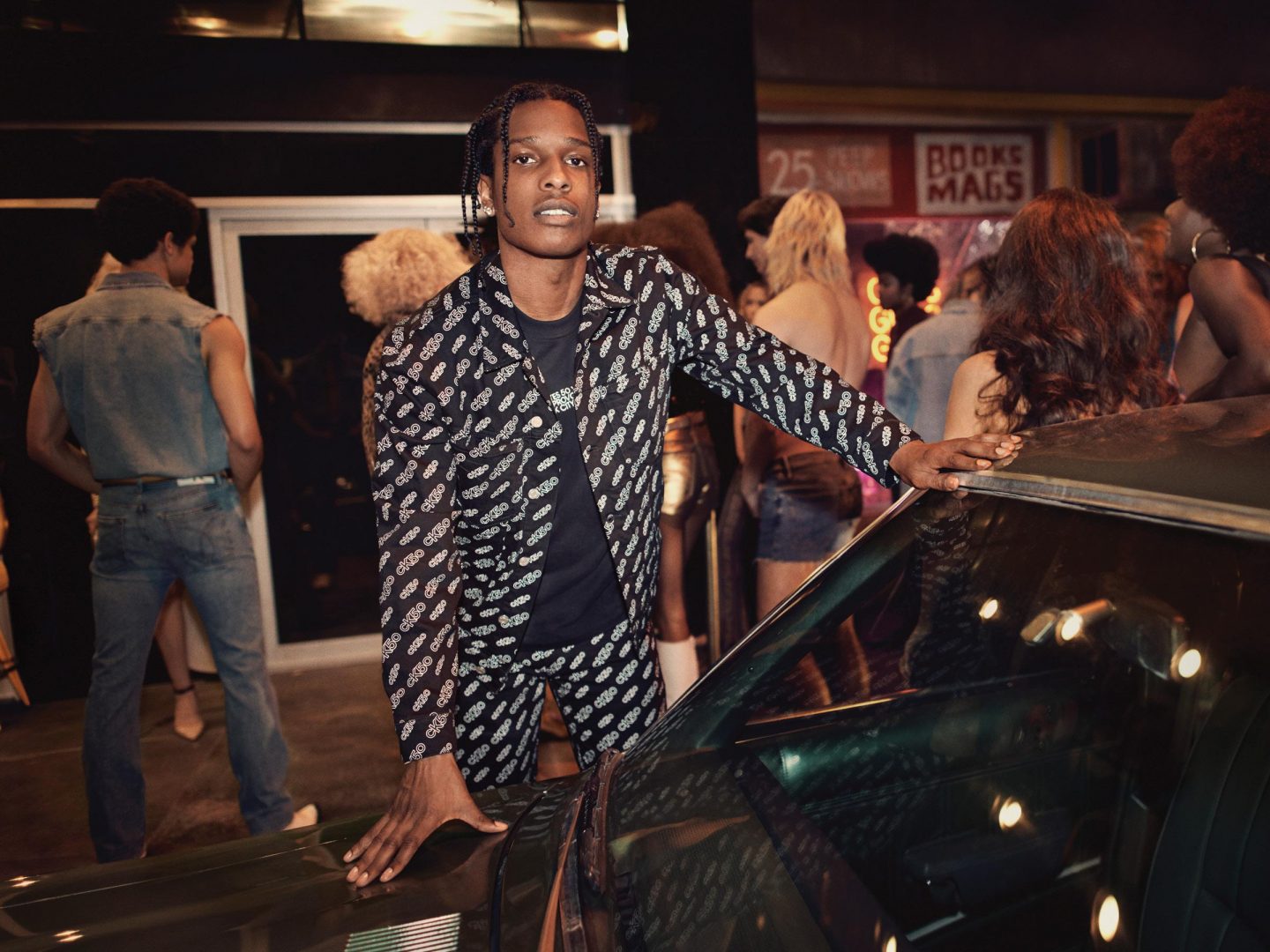 Photo credit: Standard.co.uk 
A$AP is wearing slim black, logo printed jeans (Calvin Klein.co.uk £110), paired with a matching black logo print denim jacket (Calvin Klein.co.uk, £110).
While Kendall is wearing a cropped jersey logo top (Calvin Klein.co.uk, £65) with jersey logo leggings (Calvin Klein.co.uk, £70), both with a thick waist band that reads 'Calvin Klein jeans' referring to the first jeans campaign in the 70s.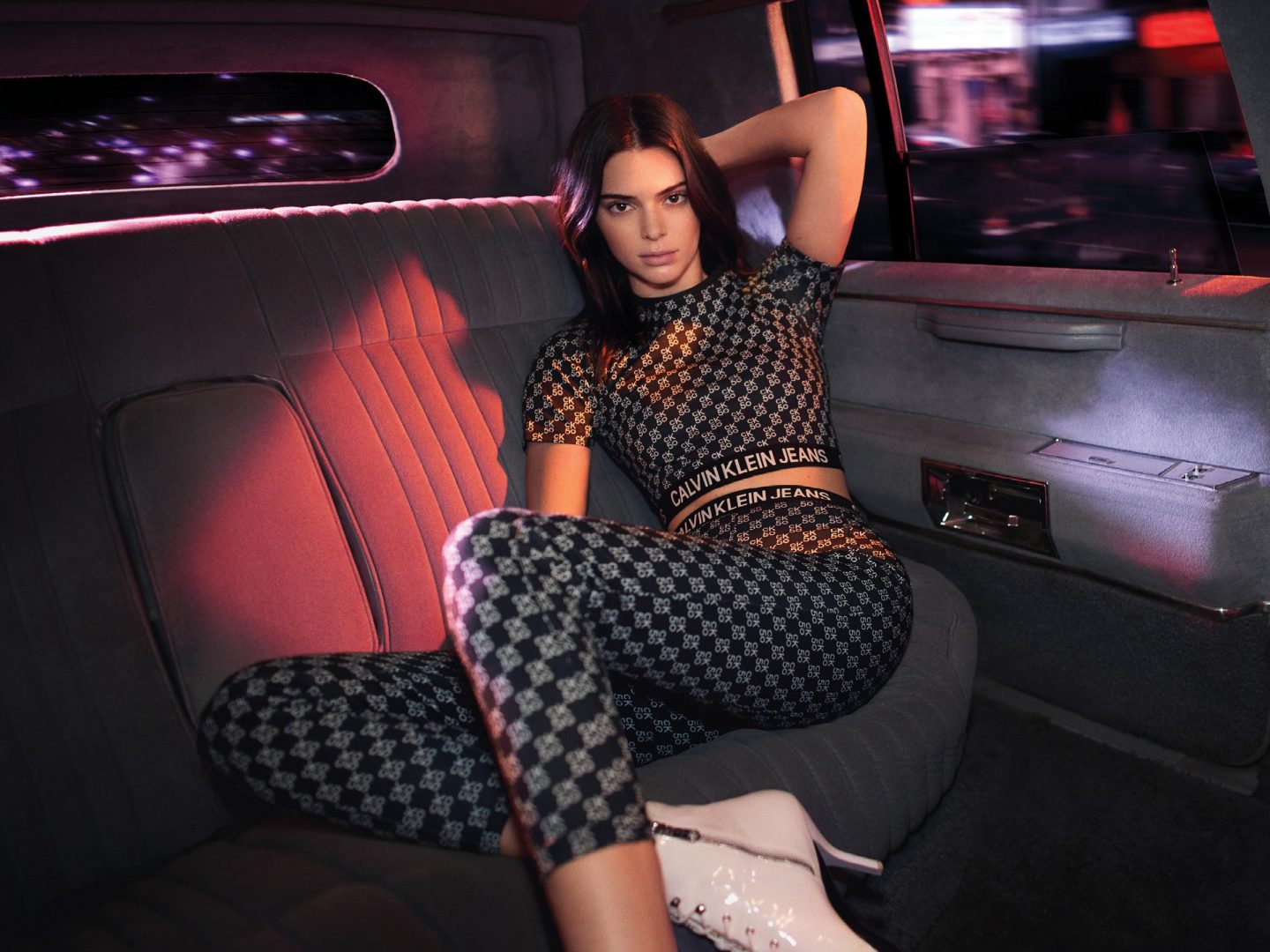 Photo credit: Standard.co.uk 
The last decade the CK50 campaign references is the 80s.
During this era, Calvin Klein was a big fan of oversized silhouettes. Which is channelled through the CK50 campaign as the clothing ranges from oversized bomber jackets (Calvin Klein.co.uk £140) to logo print tees (Calvin Klein.co.uk £45), perfect for any 80s rebel.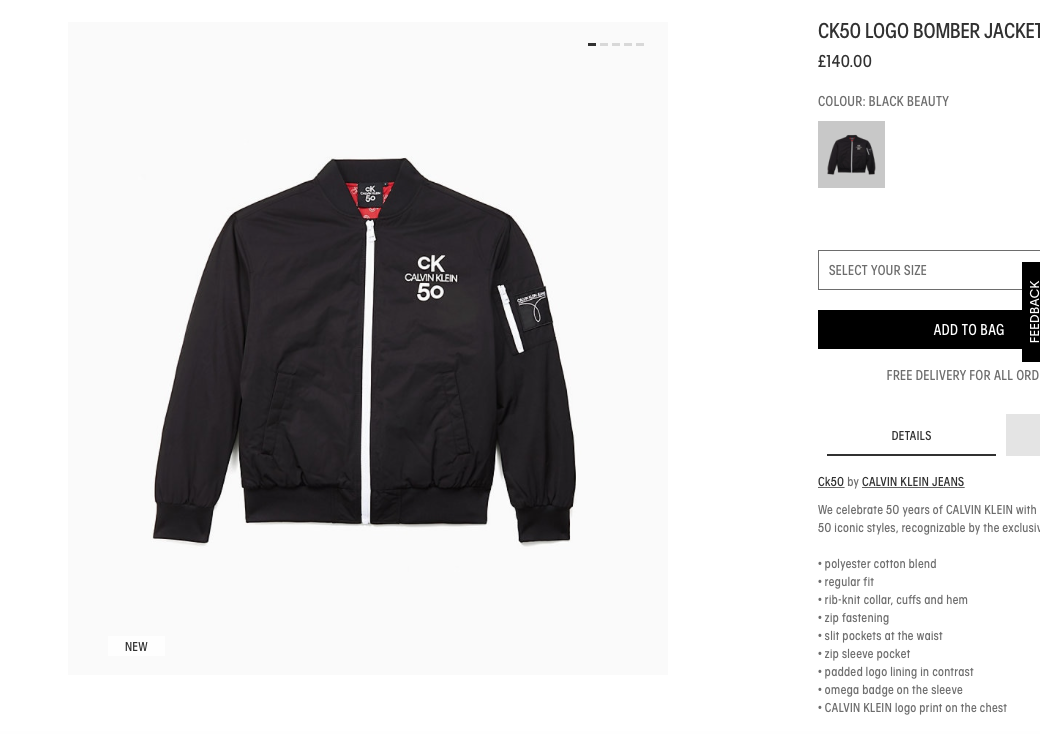 Photo credit: Calvin Klein.co.uk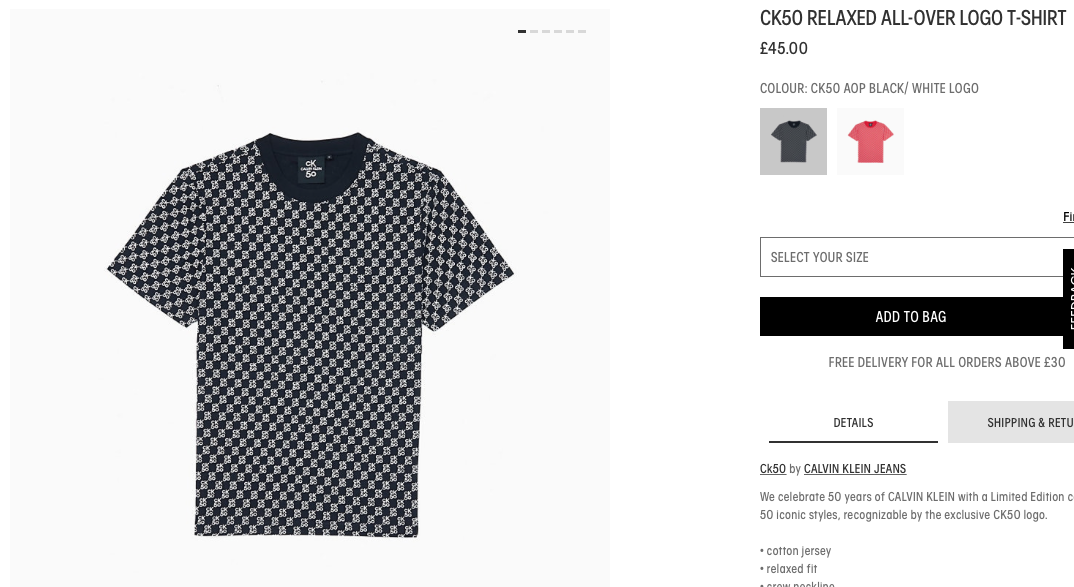 Photo credit: CalvinKlein.co.uk 
There was also a take-over of graffiti art in the New York art scene during the 80s, leaving the New York subway the perfect back drop to Troye's shoot and inspiring the street style pieces of the collection.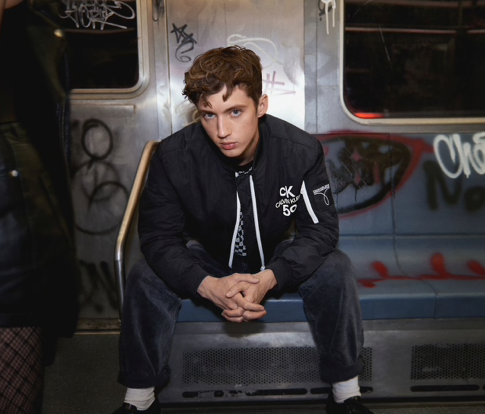 Photo credit: CalvinKlein.co.uk 
You can shop the new CK50 collection now on the Calvin Klein website.
Tweet us @fashion_north with your favourite items from the collection.