As the margin between shopping online and in store decreases, it is clear that people still prefer to do their shopping in store. Although shopping in store is slightly favoured, customers are beginning to make a lot more of their purchases online.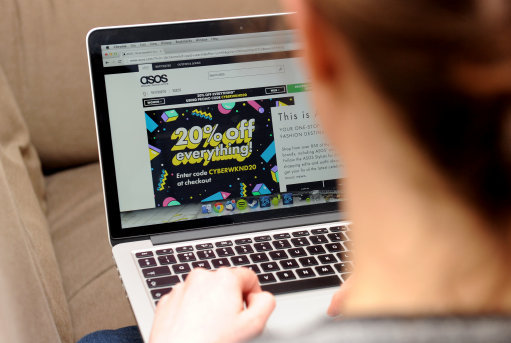 In a recent survey by Fashion North, 54 per cent of consumers prefer to shop in store because: "you can try on the clothes, making sure the product fits you and ensuring the quality is good, you don't have to pay for any postage and packaging and can take it away on the day." The survey shows that the most recently visited shops online were New Look, River Island, Missguided and Next. However, in store, were Primark, New Look, Asda and TK Maxx.
For retailers, such as Primark, it is impossible to compare the two as they do not have an online store, so all of their customers will buy in store only. With shopping online reaching an all-time high, it is sure to contribute to the decline of shops as customers are more likely to find exciting and new styles online. It has been said by retail expert, Doug Stephens that: "online is where you're likely to spot the next cool, new product. Not in a store."
Commenting on today's official retail figures, Rhian Murphy, ONS Senior Statistician said: "Underlying retail sales growth remained reasonably strong in the last few months. A number of businesses said that Black Friday promotions boosted sales both in store and online."
In November 2017, it was quoted by gov.uk that the: "average weekly spending online was £1.2 billion – an increase of 10.2 per cent compared with November 2016."
Purchasing online will continue to grow in the coming years as technology allows us to do so from the comfort of our own home.