Gone are the days of box-fresh clean white trainers, Dad trainers are the new IT footwear.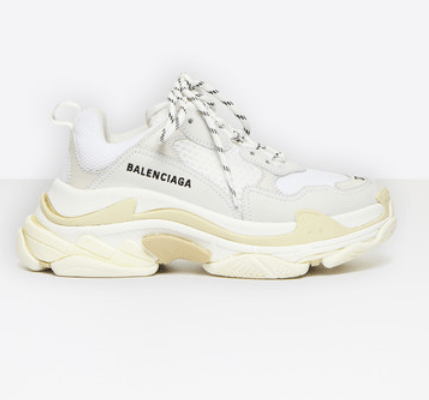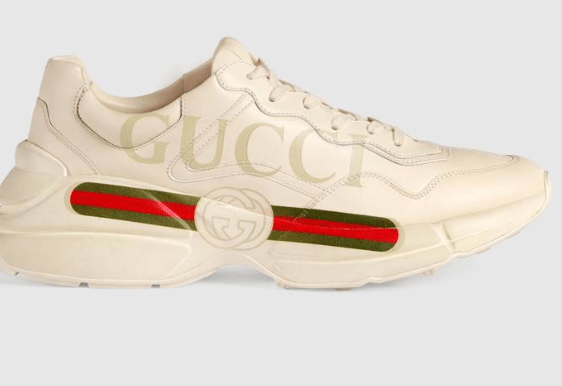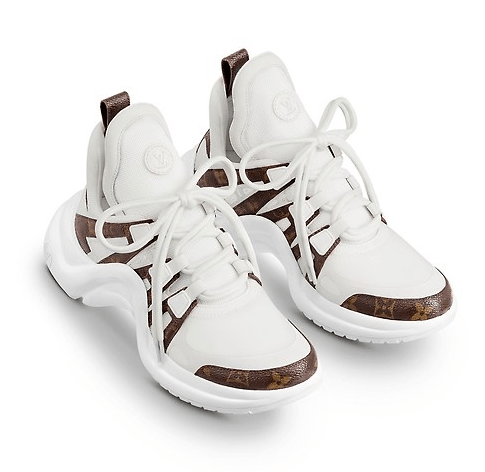 Dad trainers are huge this year with the likes of; Balenciaga, Fila, Buffalo, Nike, Adidas, and Gucci getting on board with the trend. The chunky nostalgic 90s style trainers have been spotted all over the runways recently. Famous sports brand Fila recently showcased their new Spring/Summer 2019 collection at Milan Fashion Week.
Suddenly wearing sports wear outside of the gym is deemed as cool. Throughout the 80s and 90s these kind of trainers were worn by Dad's, and it would be social suicide to be seen wearing such an item. Many celebrities have been seen wearing the slightly orthopaedic looking sneakers. Kim Kardashian, Bella Hadid, Hailey Baldwin, Kendall Jenner- are just a few of the faces faces sporting the thick-soled trainers.
But how, and why did these trainers become so popular?
According to one expert, the classic Stan Smith Adidas trainer was the catalyst for this trend. The style which was re-released in 2014 grew in popularity, and kicked off the trainer hype. The Balenciaga 'Triple-S' trainer was the fastest selling item of 2017! Kanye West's 'Yeezy Runner', and Louis Vuitton's 'Archlight' trainers were also hugely popular.
The trainers despite their comfort factor are often worn in an 'ironic' way, an antidote to the seriousness of fashion- and a way for wearers to make a statement. It looks as though unless you have a spare £600 lying around to purchase the infamous Balenciaga trainers, then I have done the leg work for you and found the best dupes on the high-street:
Topshop: CIARA chunky trainers £39
Public Desire: Switch chunky trainers £34.99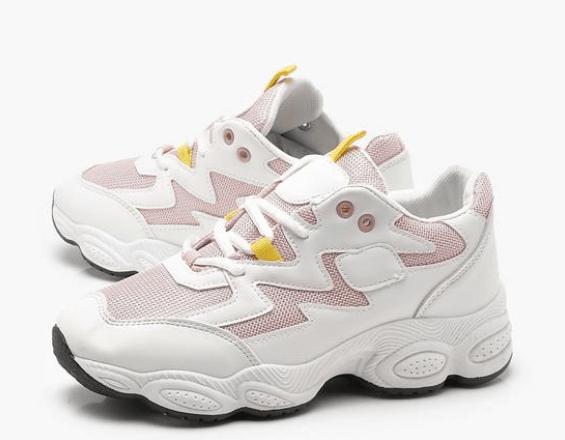 Boohoo: Chunky sole trainer £23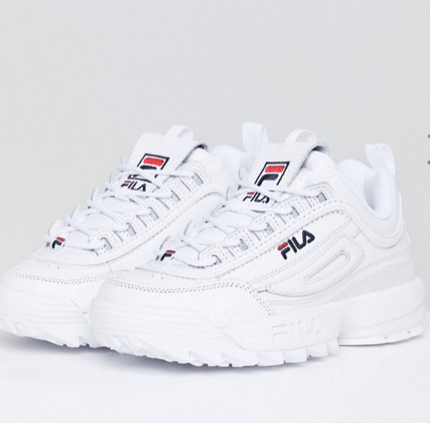 Fila via Asos: Fila Disruptor £80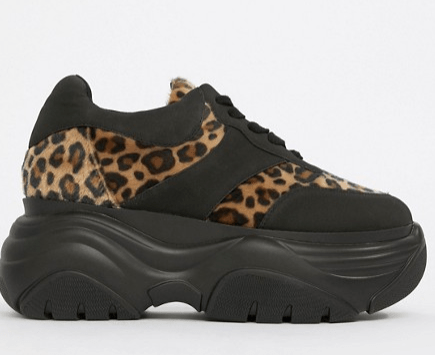 Asos Design Denial chunky trainers: £45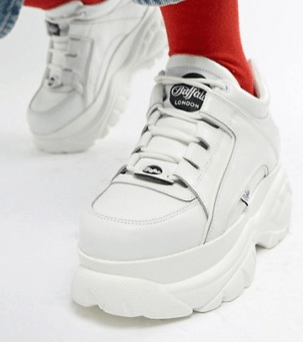 Buffalo via Asos: £149