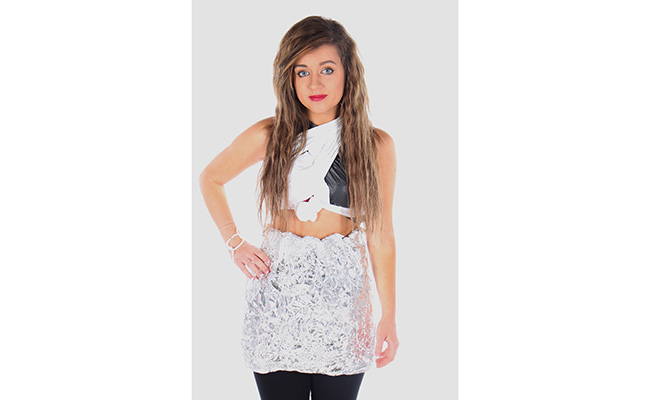 The halter neck top has been wrapped over the front and tied at the back.
We crinkled the tin foil to give the skirt more texture and rouched the top for more detail. We did this to adapt on the metallic trend that is big at the moment.
The bangle is made out of shower curtain hooks to create a chain design, and bulky effect, to keep up with the latest trends.