From day to night, we've got your Valentine's Day looks sorted for whatever occasion. Whether it is a date night with your partner or a day with the girls, H&M have got you covered.
we've created three different looks for three different occasions for your plans on February 14.
Look number one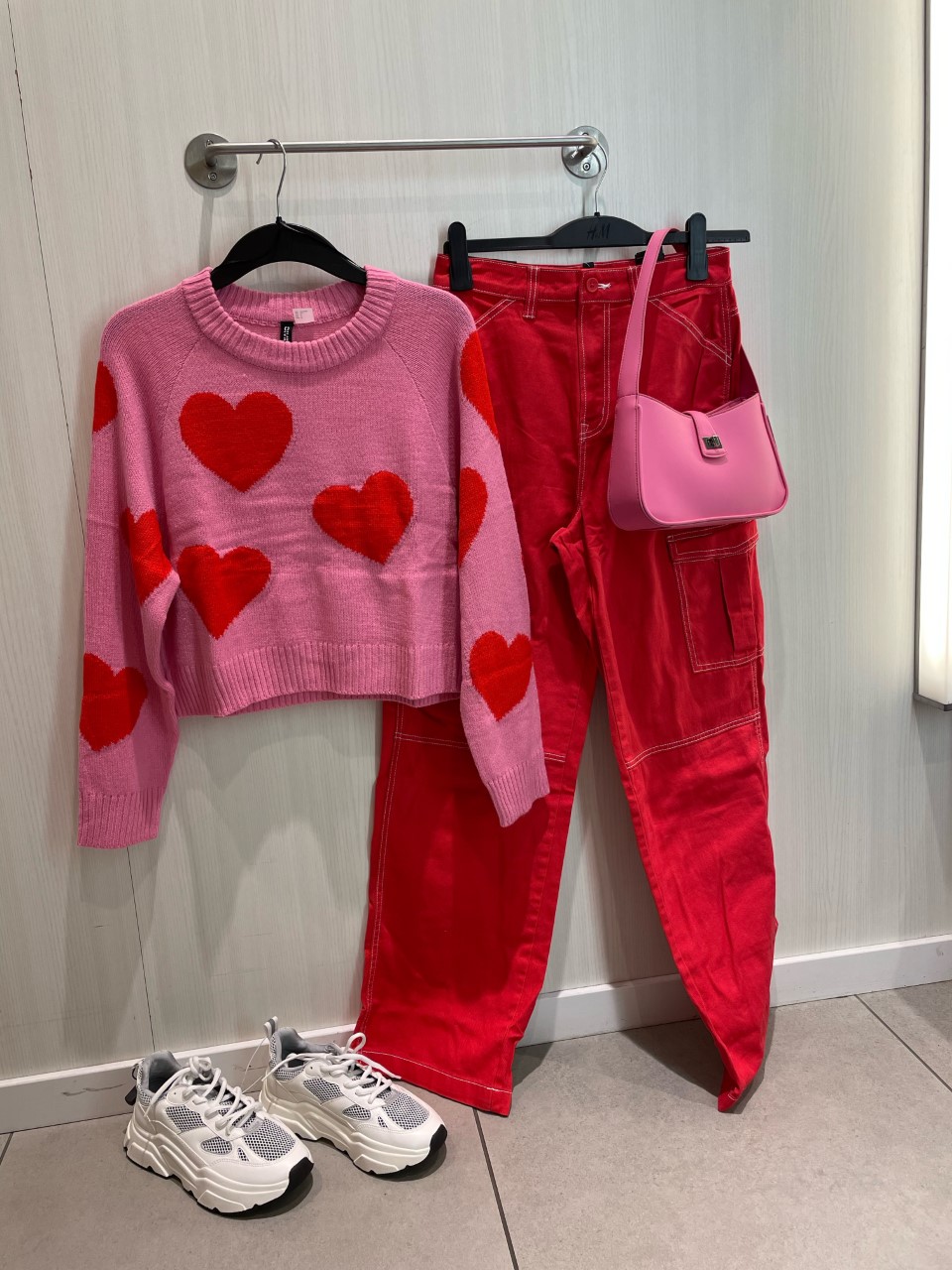 The first look is perfect for that pop of colour and love for during the day for any of your plans. Imagine a nice day out exploring new places with your valentine or a nice brunch in this classic look.
This cute pink jumper with red love hearts matches perfectly with the red high waist cargos. We paired it with a pink shoulder bag to match the jumper and finished it off with some white chunky trainers to make the look more casual, making it perfect for a day time look.
Look number two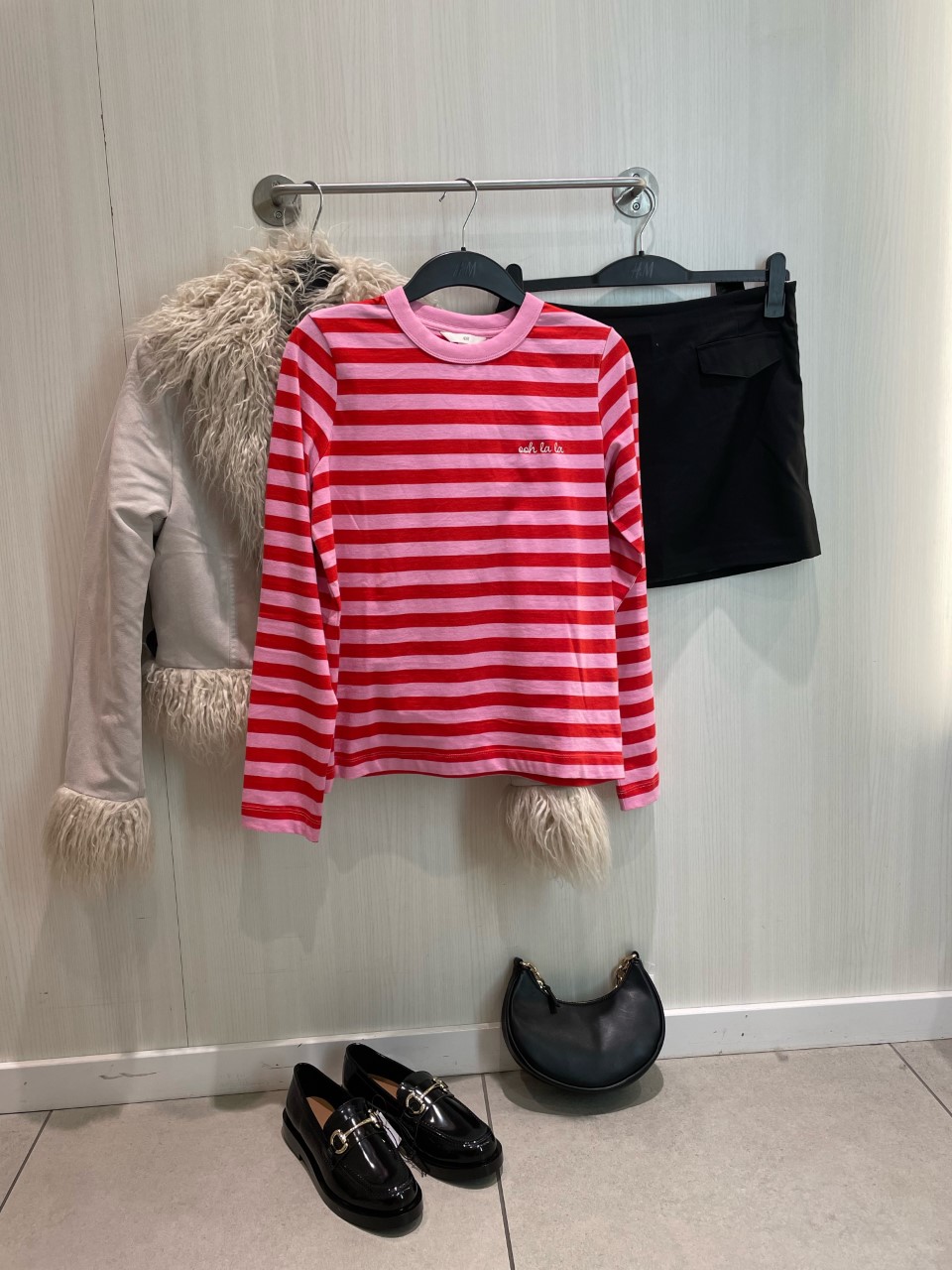 The next look is the perfect balance of day and night. This look can be easily dressed up or kept casual without having to change the accessories styled in this look. This outfit can be worn all day long and fit with any activity you have planned.
We paired this long sleeve pink and red striped top with a black mini skirt. The fur trim jacket not only adds some sass to your look but will keep you warm and stylish all day long. We added a black bag and black loafers to match with the skirt and help this look versatile.
Look number three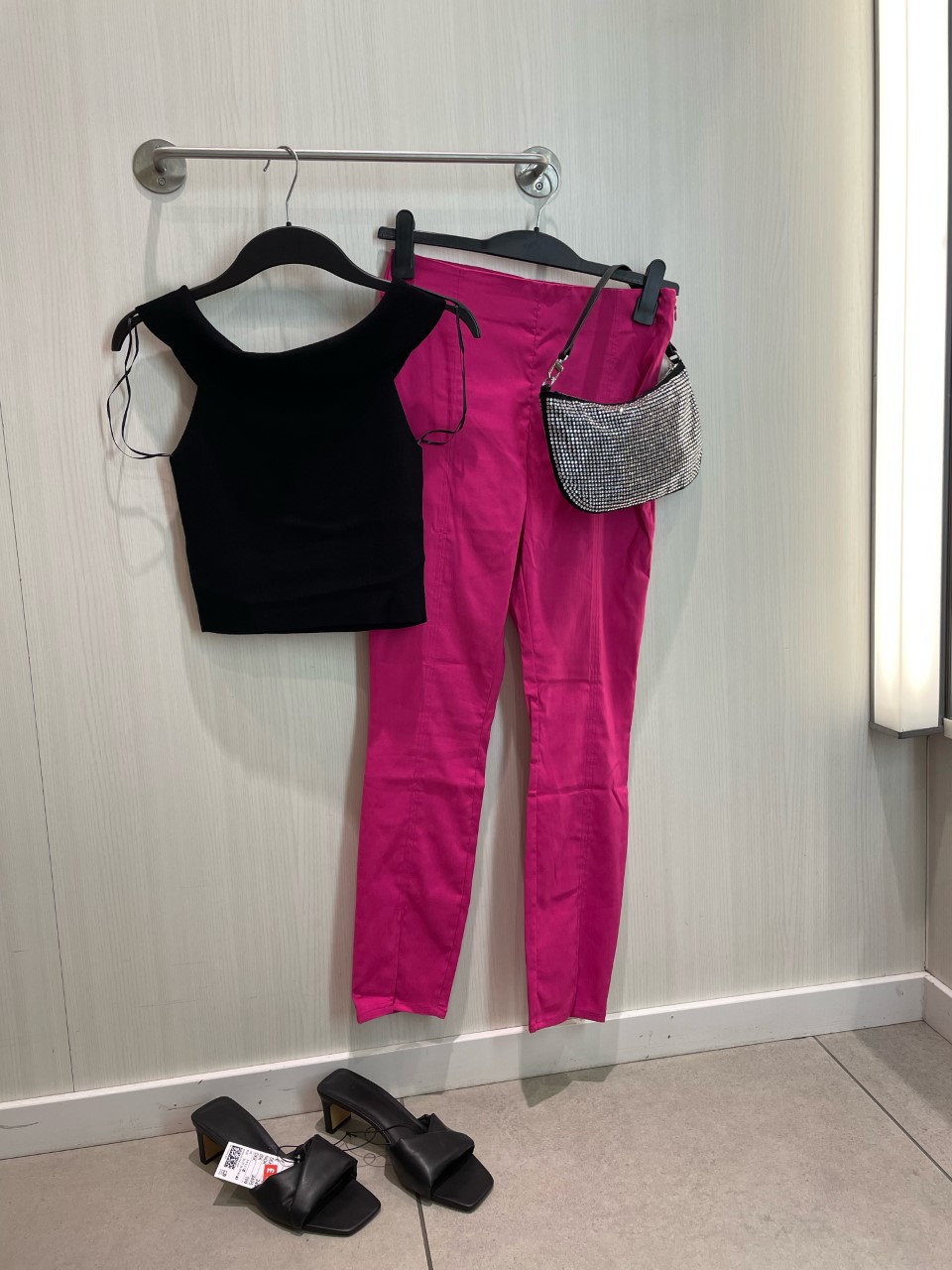 Finally the look for date night. This outfit would be perfect for a nice dinner with your valentine or drinks with the girls.
We love the Valentines vibes created by pairing this black off the shoulder top with these skinny hot pink trousers. By added some black heels  and a rhinestone embellished black bag to top off this sophisticated look.
These looks are so wearable with the added bonus that you can mix and match with other pieces you already own to create more stylish looks for you to wear!
Whatever your plans, these looks with help you look and feel amazing this Valentine's Day.