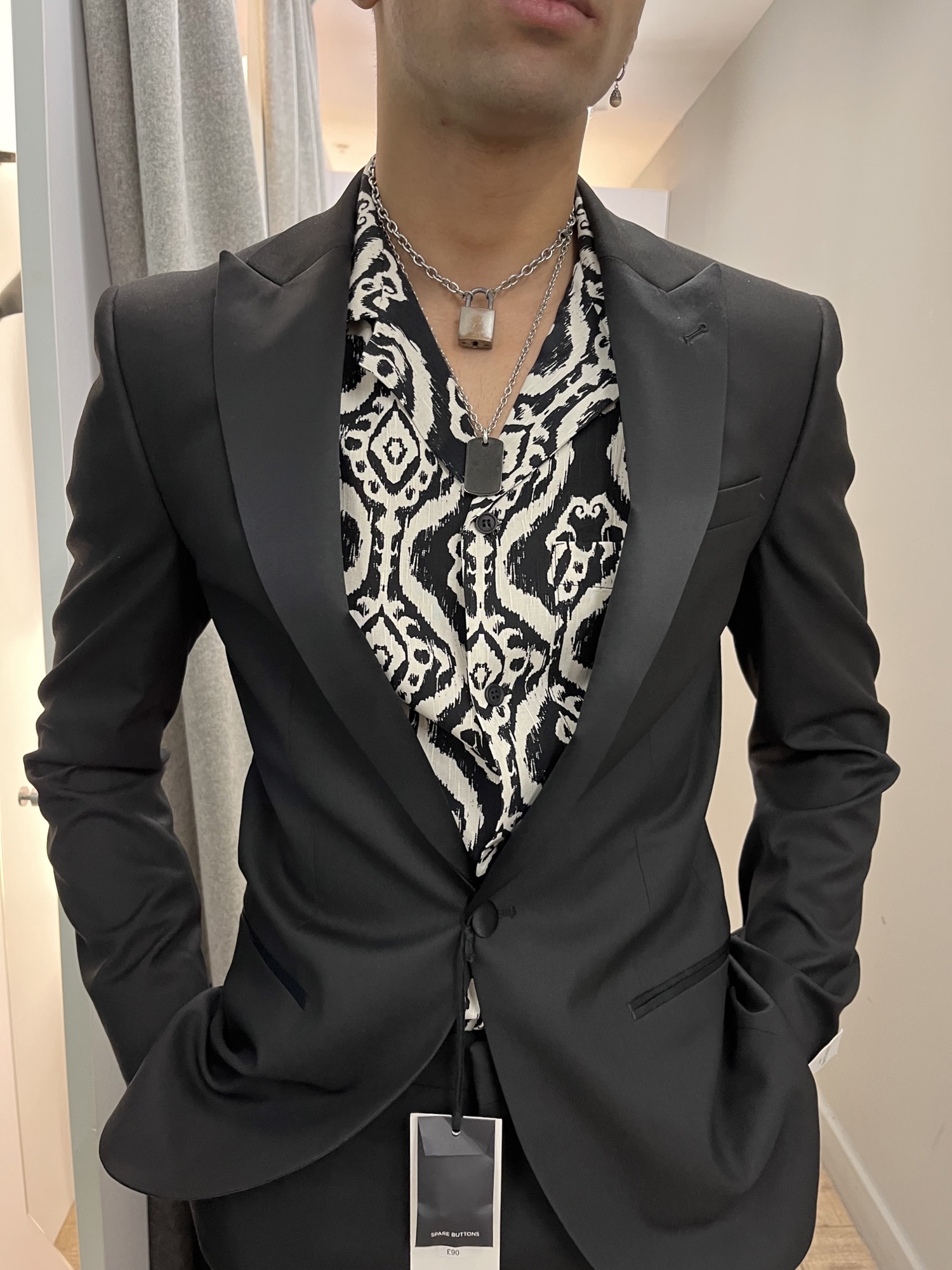 Everyone is searching for the ideal attire for date night as Valentine's Day draws near, and that's exactly what we did.
Challenged with styling an outfit from one shop- we headed to River Island to get the Valentines vibes.
I wanted to add some playfulness to a very conventional suit for his look, so I choose a black and white revere shirt with an aztec print with the intention of channelling Sami's style, which I would characterise as edgy and innovative.
Since I thought he would never wear the shirt, I chose it to get him out of his comfort zone and try something new. Since I personally love suits, I paired the shirt with a slim-fit black suit that I thought it would complement his physique well.
Even though it was different from his usual style he ended up loving it, and I hope you do too!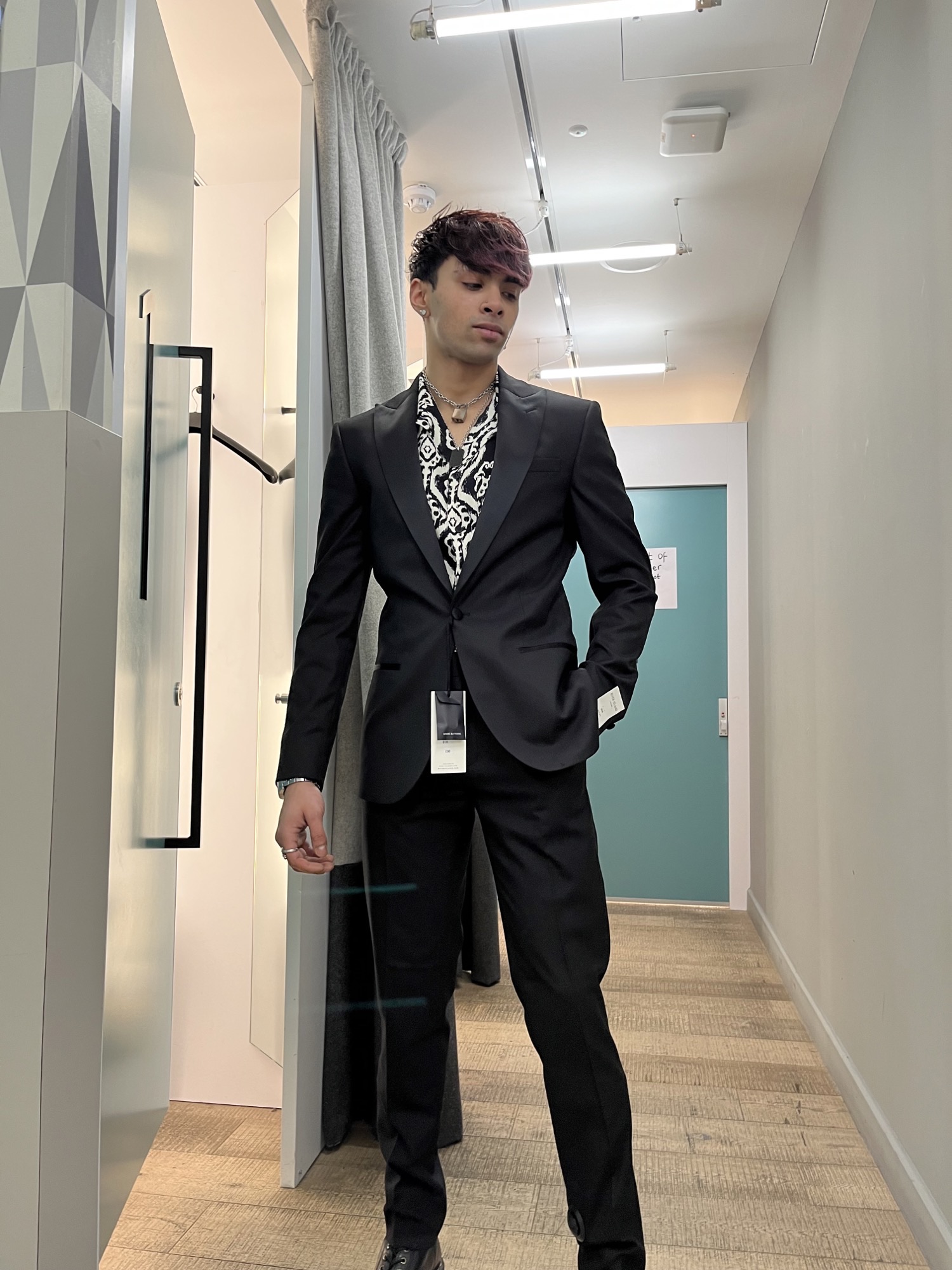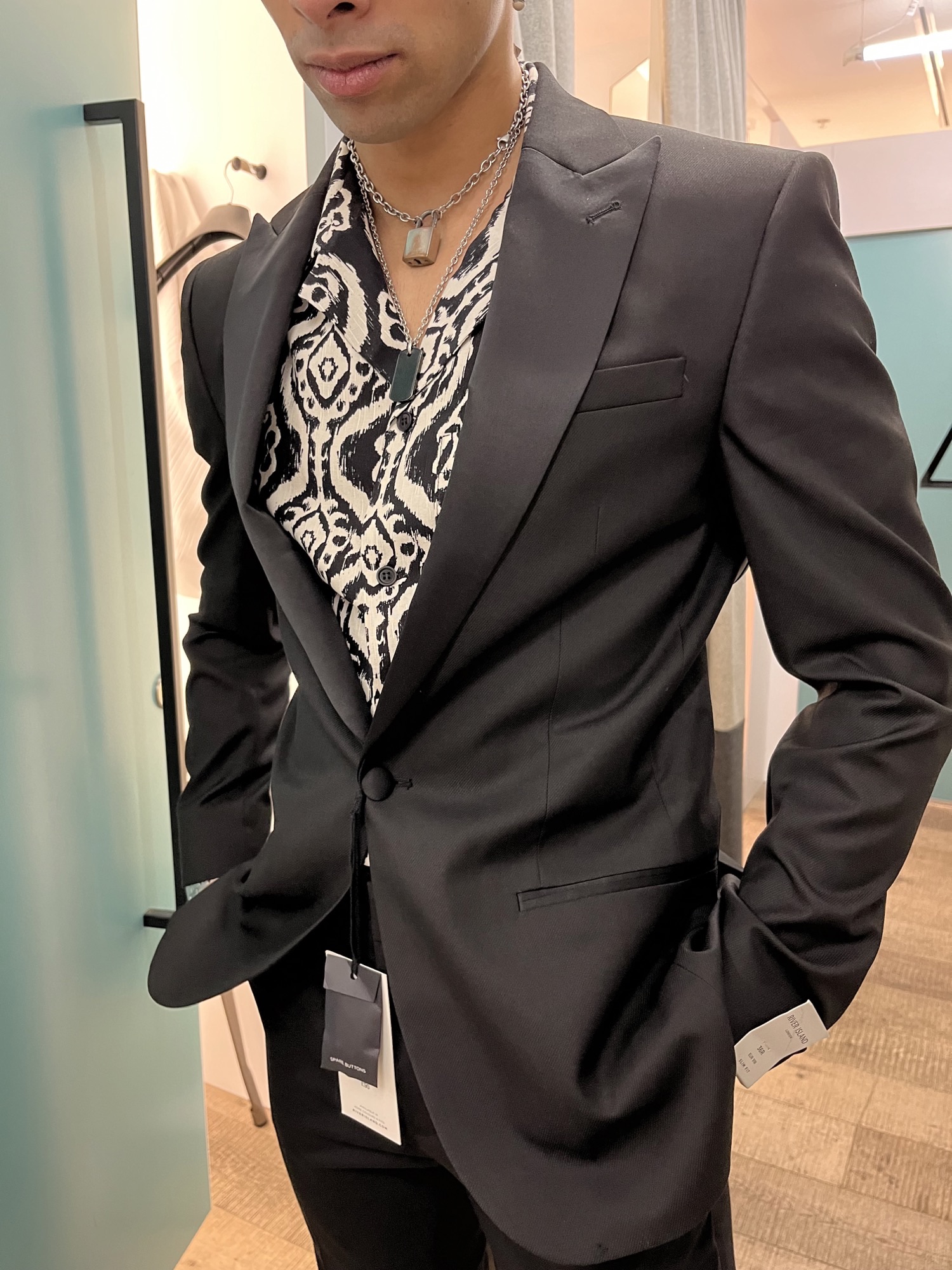 To shop the look:
Black regular fit aztec print revere shirt– £33
Black slim fit tuxedo suit jacket– £90
Black slim fit tuxedo suit trousers– £40