Elle UK's Social Media Manager, Amy Brewster visited Fashion North HQ to give students some exclusive tips for succeeding in the fashion industry.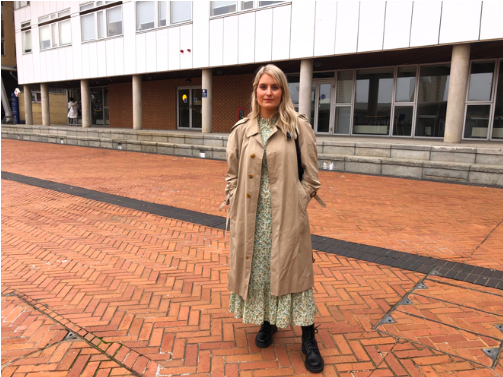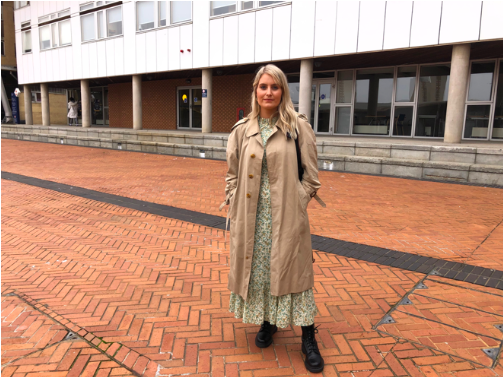 Amy Brewster at The University of Sunderland
Amy runs the glossy monthly magazine's social media channels  after working at Hello! magazine and oversseing fashion content for top London department store Liberty. Her work has taken her to the Victoria's Secret fashion show in New York, London Fashion Week, and Prince Harry and Meghan Markle's engagement photocall.
We highlighted five top tips from her masterclass:
1.Retain and Recap Basic Skills in Photo Editing
Indeed, it is easy to forget how to resize an image and remove a background quickly and efficiently if you haven't done so for a while.
Those reading who have studied media or photography will be extremely familiar with this skill and it is likely to have been one of the first things you learned.
No, that is not a coincidence, as it is always a necessary skill in editing. Amy said: "Photoshop always comes in handy.'
2.Be Knowledgeable on your Social Media Engagement and Following
Any publication requires good audience engagement in order to expand, so being aware of how to find your analytics and percentages is a key skill to succeed.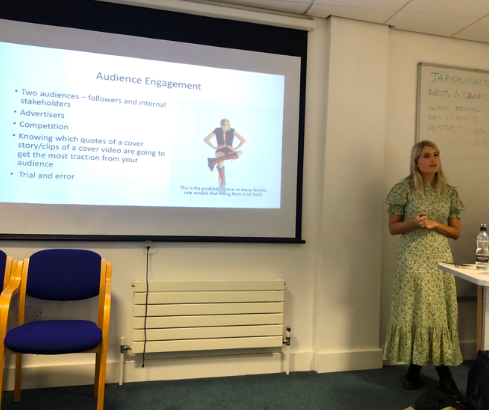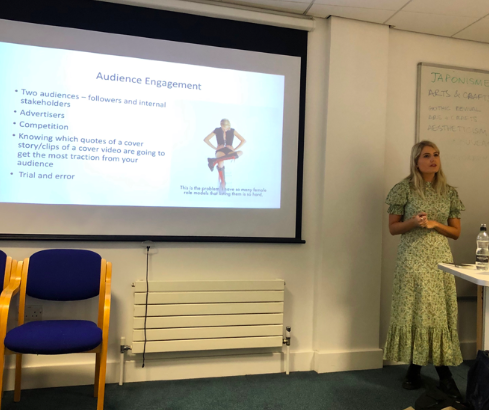 Amy Brewster at The University of Sunderland
If you already manage your own blog or other publication you will already be aware of your audience engagement, and can see what posts do well and determine what your readers like. This data helps you formulate content specific to your audience and therefore increase audience engagement.
Remember "trial and error is a thing,"  Amy says, advising you to learn from your mistakes and acknowledge those posts that didn't work as well as intended.
3.Timing is Important!
In the case of journalism, the first story on a public event is typically the one with the most hits as it is the first to be seen.
If it is likely that the same story will be shared by more than one publication (e.g. the announcement of the Meghan Markle's pregnancy) Brewster highlighted 'speed is key,' since the first published will be the top search recommendation and therefore receive the most engagement.
4.Any Reaction is A Good Reaction
If a post gets your audience talking, you have done well.
Essentially what you want from a story is a discussion and this discussion will create further engagement by word of mouth. The more people that come across the triggering upload, the more people will want to know about it and share their opinion.
Click this link to hear advice on audience engagement from Amy Brewster.
5.Get Involved in Everything You Are Interested in or Haven't Done Before.
Brewster explained how she regularly volunteered for tasks she was not necessarily expected to do in order to gain experience in the industry while interning.
Remember knowledge is power – the more you know, the more you have to offer in your career.
Click this link to view the top tips of the masterclass.
If you remember these five tips you will have a head start in the industry and ability to succeed. Tweet us any further questions or thoughts @Fashion_North we love to hear from you!
Click here to follow ElleUK Instagram.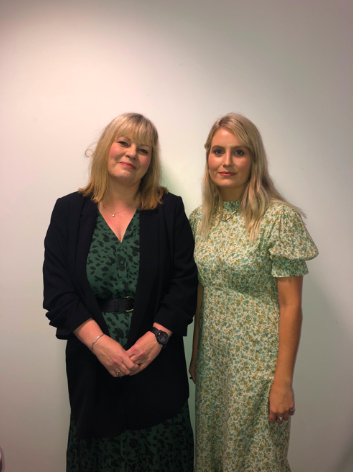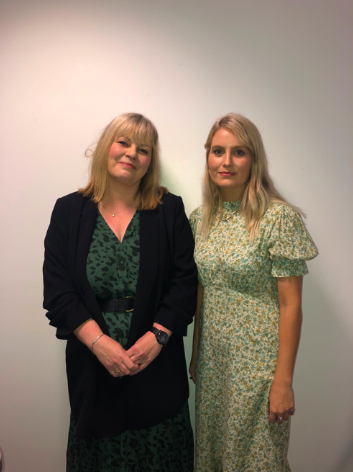 Fashion journalism programme leader Carole Watson (Left) and Social Media Manager Amy Brewster (Right)
If you want to study fashion journalism and work on Fashion North, click here to find out more about our course.