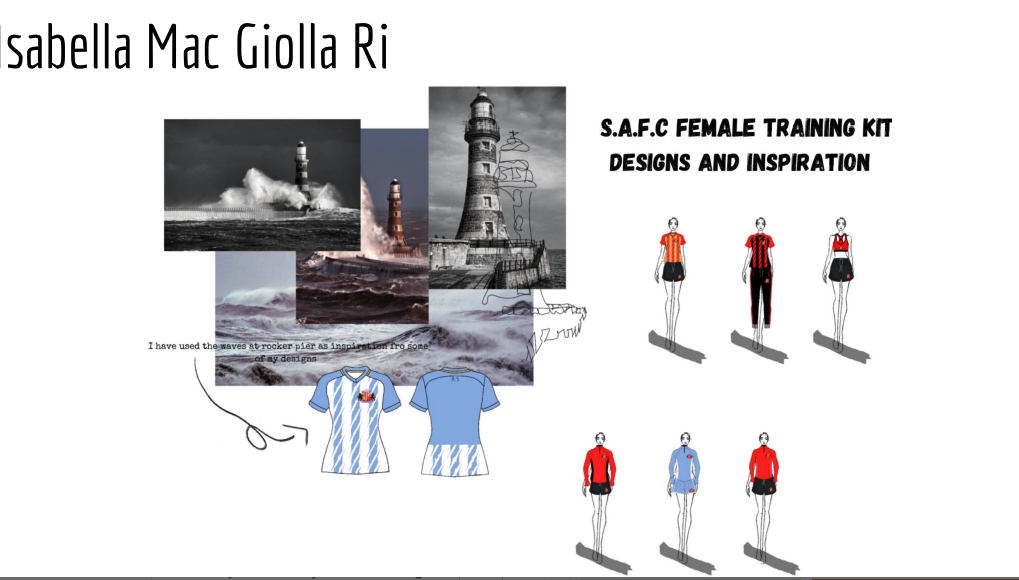 It's not often that fashion and football collide but thanks to a new initiative, in Sunderland, style on the soccer pitch has received an upgrade.
Students in the second and third year of the BA (Hons) Fashion Design and Promotion course at the University of Sunderland have redesigned the training kit for Sunderland Football Club Women's youth team.
The project has been so successful that the kit will be going into production next year.
Naomi Austin, Senior Lecturer in Fashion Design and Promotion, said: "The youth team and staff were blown away by the professionalism of the work created by the students and are currently in the process of choosing which ideas they like the best.
"The next stage is for the chosen designs to go into production so a prototype is created and then the final designs will be on display at the Museum and Winter Gardens in February half term 2023 as part of the National Football Art prize."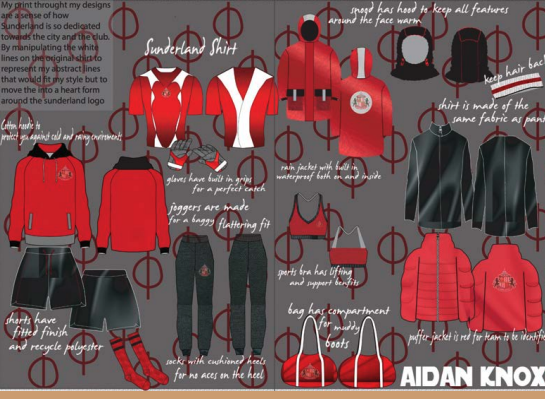 The collaboration came about when Jayne Smith, Programme Leader, spoke to Andy Grant, the head of Education and Football, at the Foundation of Light, and they discussed the fact that the women's youth team was frustrated that they were given the basic men's training kits when they were training so they needed a change with the shape and the style.
Students were given a brief to create the new training kit for the women's youth team and their research included a trip to the Sunderland FC fans' museum to see Michael Ganley's personal collection of football memorabilia from over the years. They also looked into the history of SAFC and the city itself.
The students had several group meetings with the footballers to get an idea of what they wanted for their training strip.
Isabella Tierney, a student involved with the designs, when asked about what inspired the kits said: "I was inspired by Sunderland being a coastal city. I loved the idea of using the element of water as my focus piece for my designs. I think water is both gracious and strong something that can represent the strength of women in football."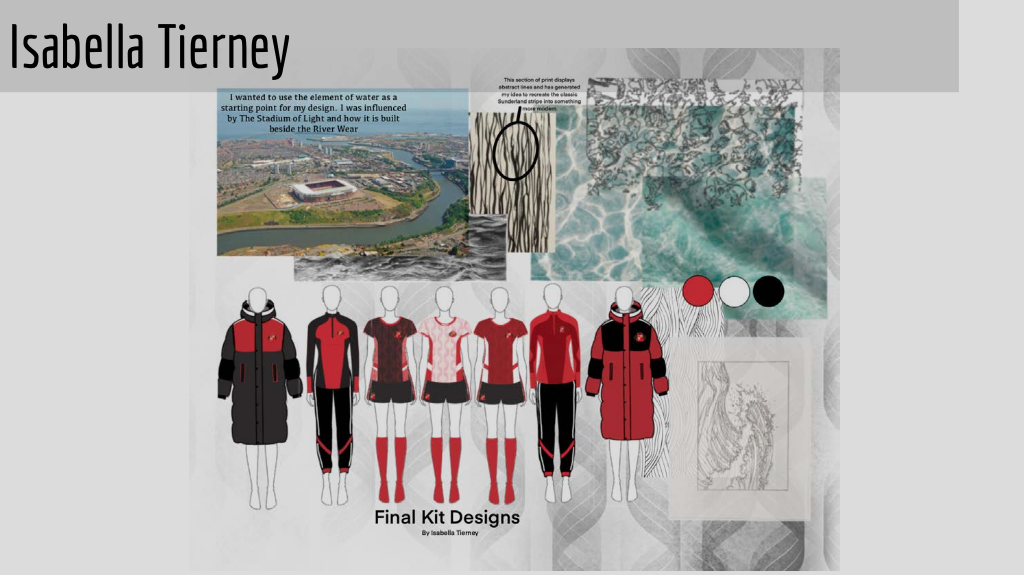 When we asked how Isabella felt when being told their own work was going to be displayed she said: "I am beyond excited to see all of our prototypes displayed next year. I would never have been given the opportunity to be involved in a project of this scale at home and I am so proud of what I have been able to achieve. My friends and family didn't believe me at first when I was telling them all, but they cannot wait to come over and see everything that I have been working on in person and not on FaceTime!"