Filmed on the deserted cobbled streets of Paris, Gabriela Hearst debuted her fall/winter collection to the world this Wednesday after the announcement of her succession from Natacha Ramsey-Levi came a few months ago. The collection celebrates one hundred years to the day of Gaby Aghion's birth, the founder of the French fashion house.
The collection pays homage to the founder as well as celebrating the history of the brand, showing two ambitious woman's interpretation of femininity in the context of their time, as quoted from Chloé's Instagram page.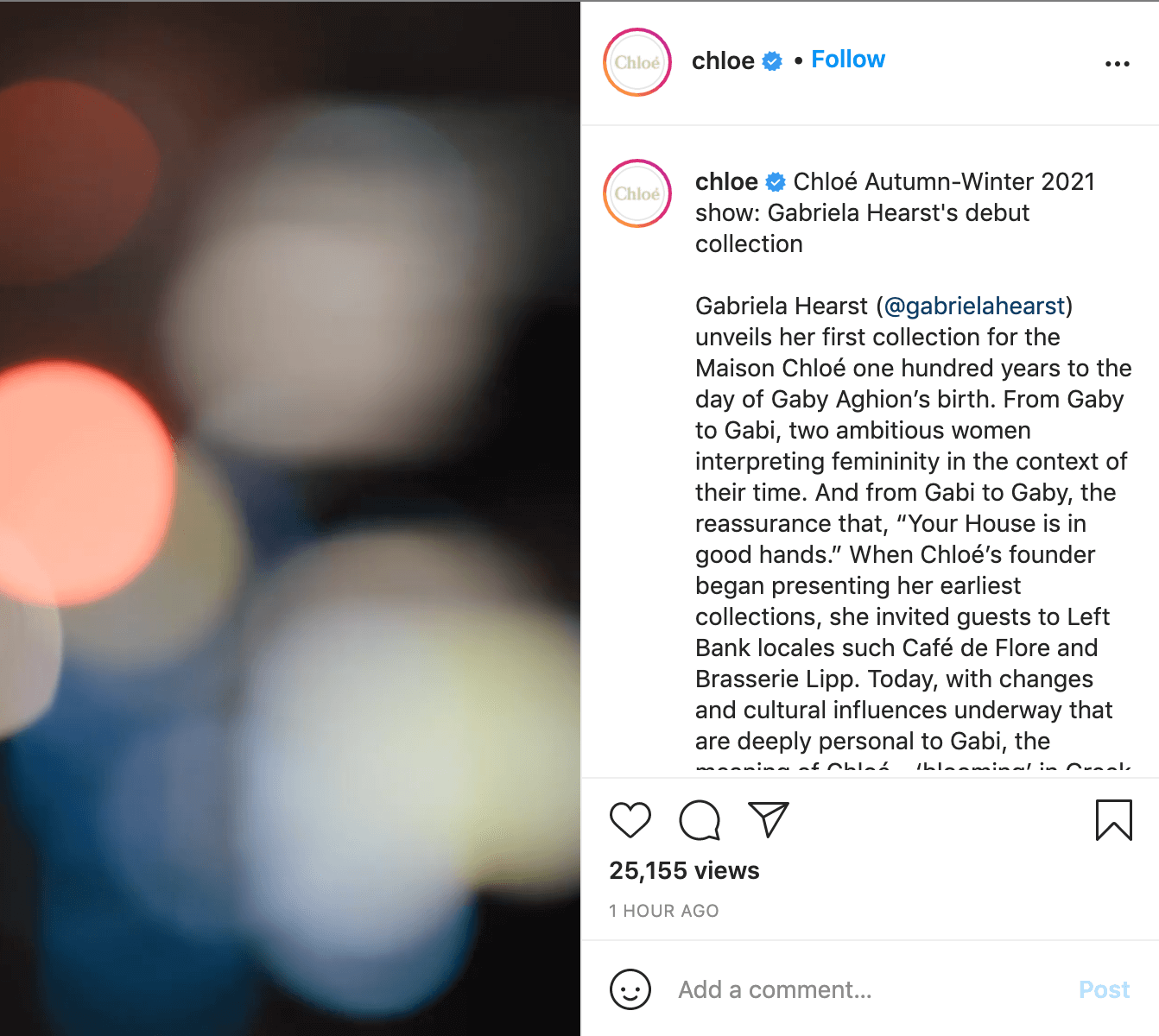 Hearst put her own stamp on the brand, showing Chloé's legacy of natural femininity with a modern and eco-friendly twist. The collection showing the brands sustainable future, boosting their efforts in sustainability and manufacturing. Hearst is conscious of the brands carbon footprint, making a point of sourcing recycled and reused materials for her debut, as well as manufacturing 20% of the clothing as part of the World Trade Organisation. This proves Chloé's sustainable future and Hearst's plans to change the brand.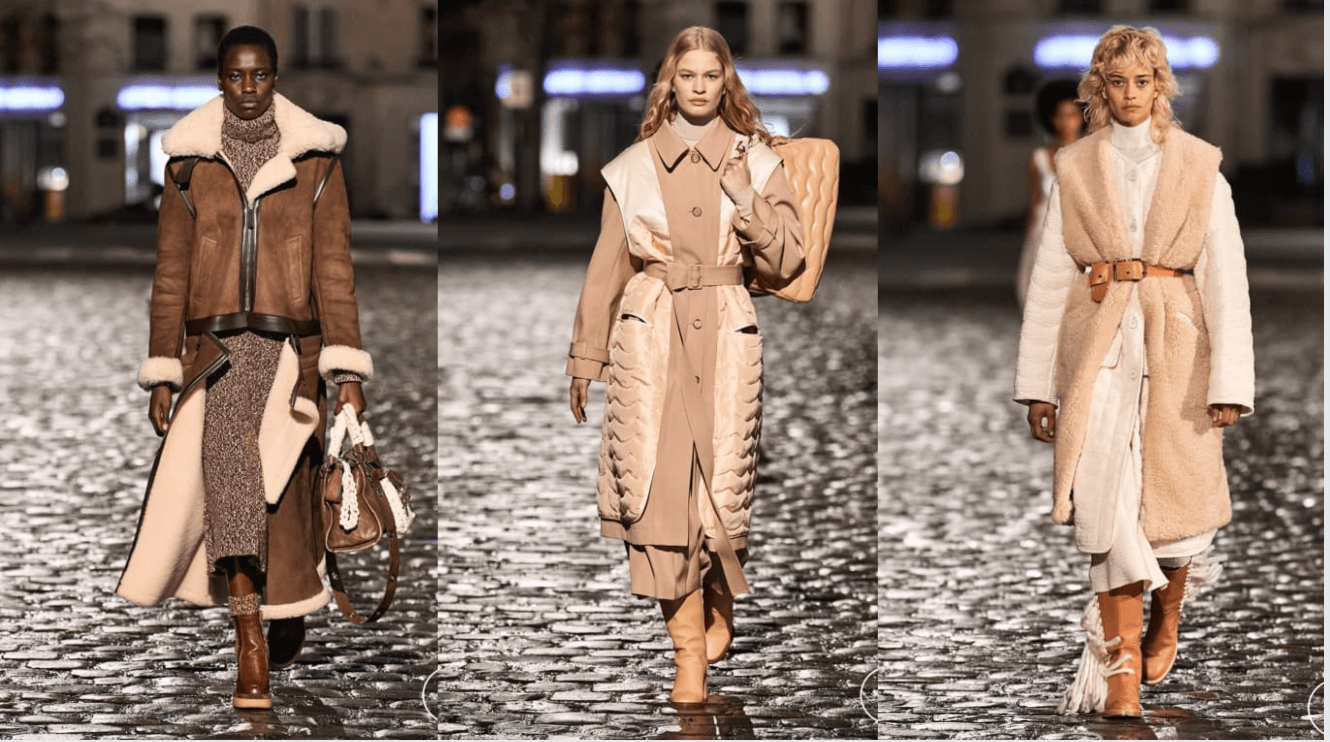 The RTW highlighted the house's famous codes, scalloped detailing was seen on blouses as well as leather and denim patchwork. Karl Largerfeld's iconic Chloé style of broderie anglaise was reimagined on knitwear and leather bags. The knitwear was strong, recycled cashmere was soft with stripped knit dresses styled together with chunky sandals.
The collection started off neutral with browns, creams and beige but soon moved into bright shades of red, green and yellow.
Hearst imagined the accessories, putting her own take on the handbags and leaving the brands iconic silhouettes like the Faye and Drew. Instead she added linen and metallic, as well as re-issuing the Edith bag showcasing it in recycled cashmere to further prove her point of Chloé sustainable future.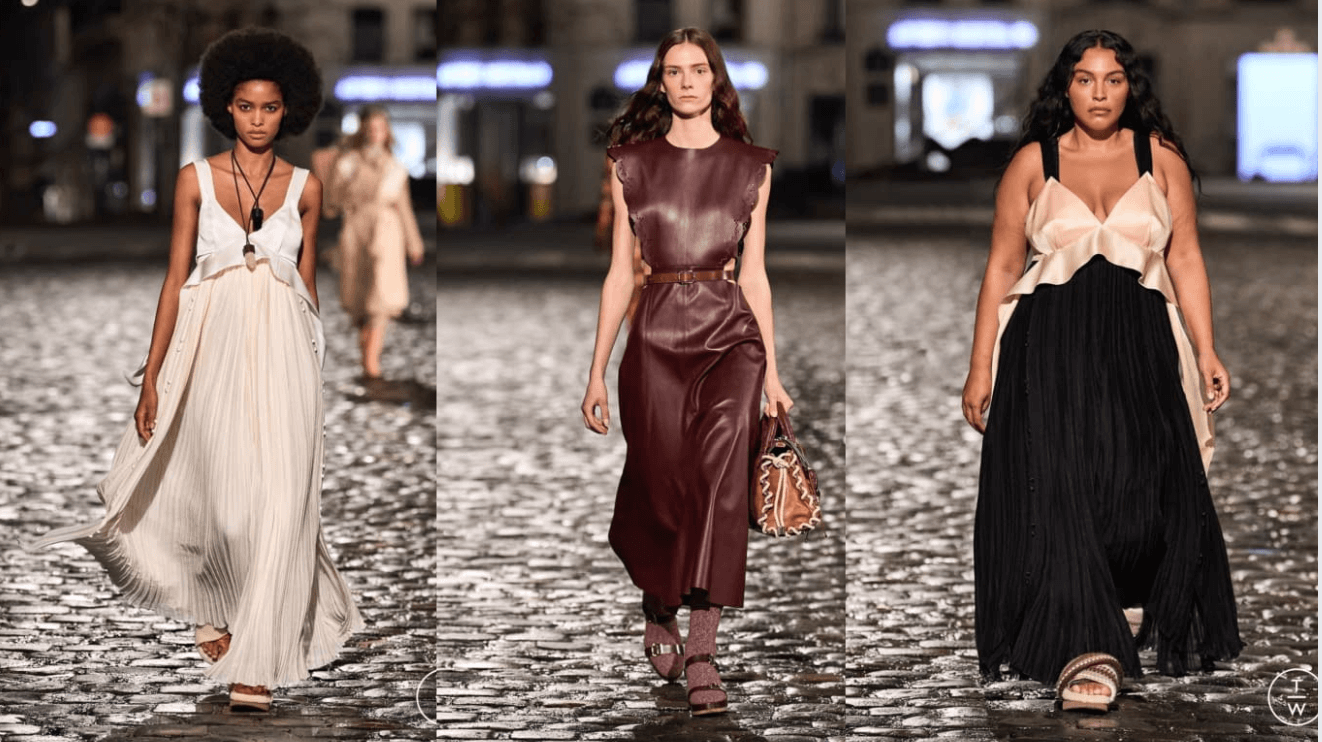 The outerwear was relaxed, trench coats and tailored jackets were seen in patchwork fabrics and multi-colours. The collection once again showcasing Chloé puffcho, a hybrid of a poncho and puffer jacket was shown in a variety of colours.
Hearst collaborated with Sheltersuit's, founded by Dutch fashion designer Bass Timmer, whose brand provides shelter for the homeless with full length outerwear combining jackets, sleeping bags and duffle bags. Sheltersuit teamed up with the French house to create a Sheltersuit backpack and also showing three suits on the catwalk made from leftover prints to pay homage to the Dutch designer brand.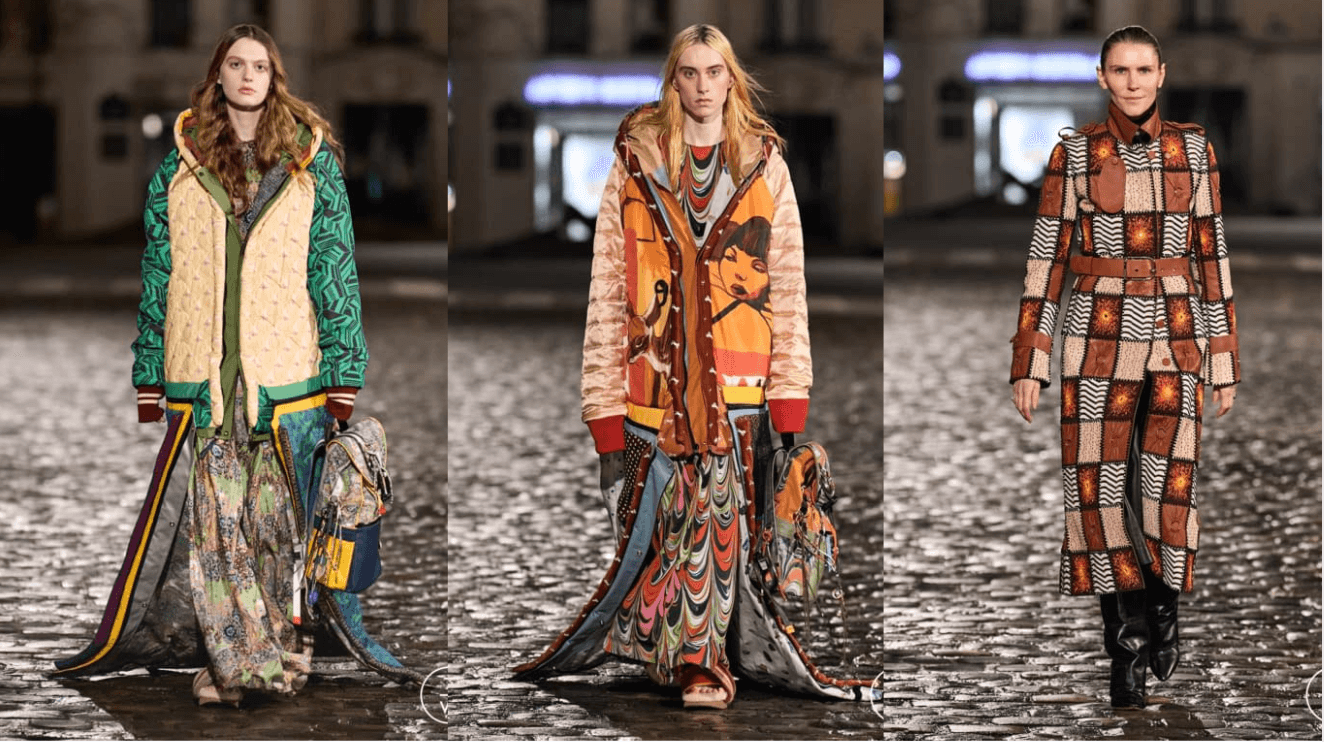 What are you thoughts on the collection? Let us know on Twitter @Fashion_North!