Trends may come and go, but the influence of bygone eras is constant. With the growth of sustainable fashion, it's the perfect time to take a look back at fashion history and revisit some of those iconic styles. Get raiding your grandma's wardrobe or grab your favourite vintage pieces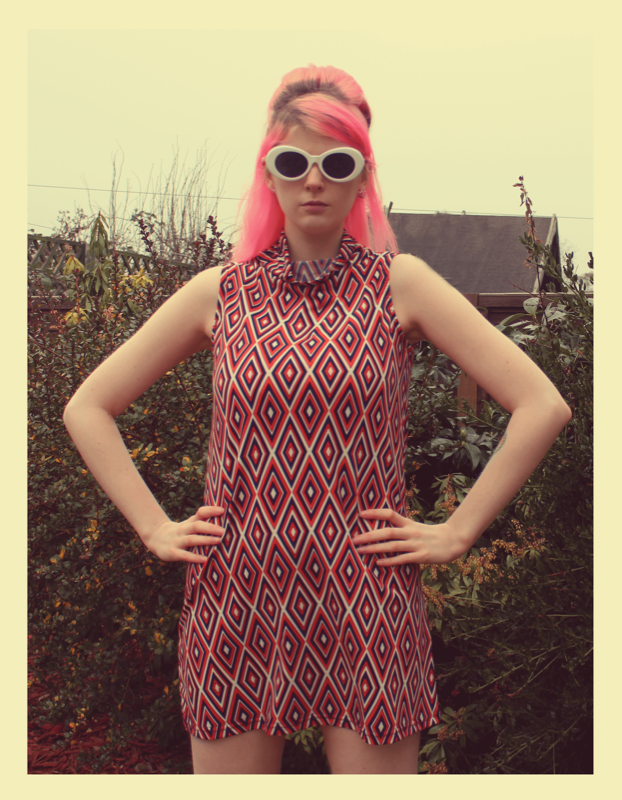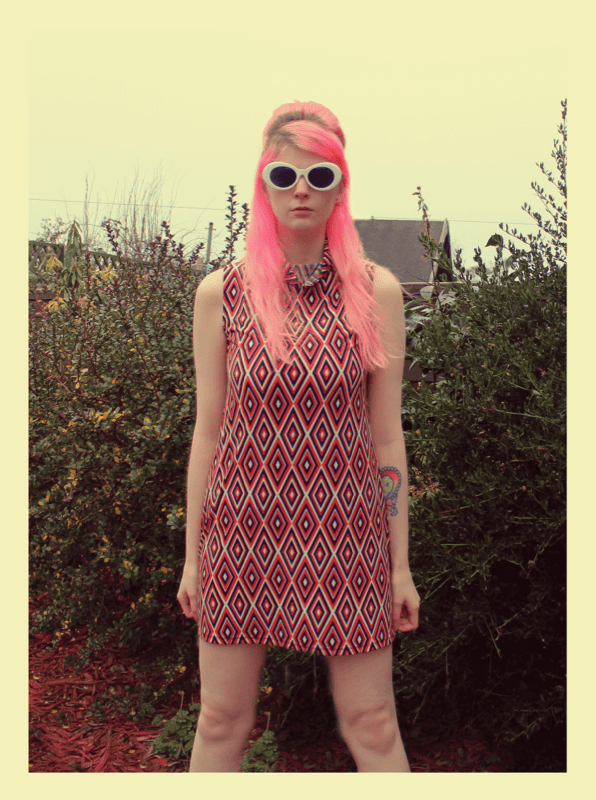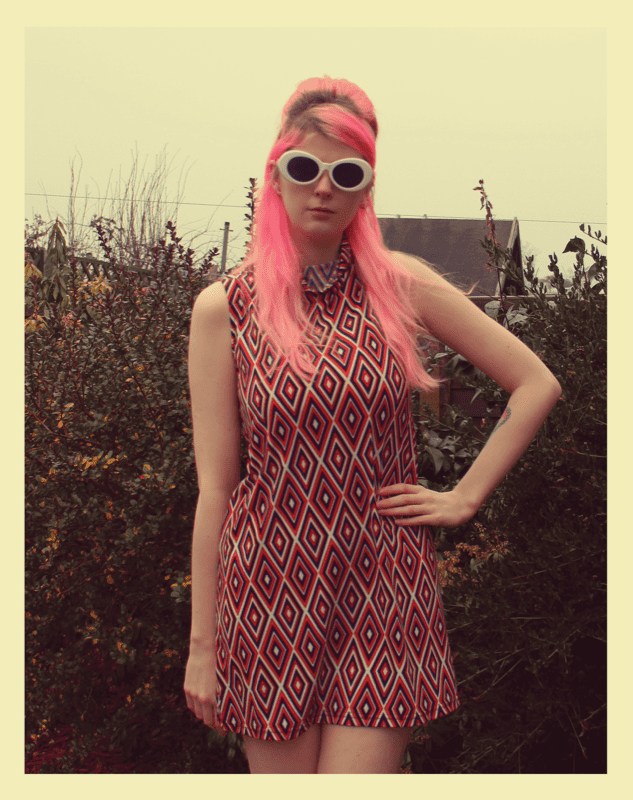 For my first look, I was inspired by '60s Mod fashion. This look is simple but bold and really makes a statement. I wore this orange and navy, geometric shift dress and the short length and roll neck really add to that '60s vibe. I paired it with these spacey white sunglasses and styled my hair in a bouffant style. Add white gogo boots and long dolly lashes to really push this look.
Get the Look: Similar Orange Dress – £9.99, Sunglasses – £7.20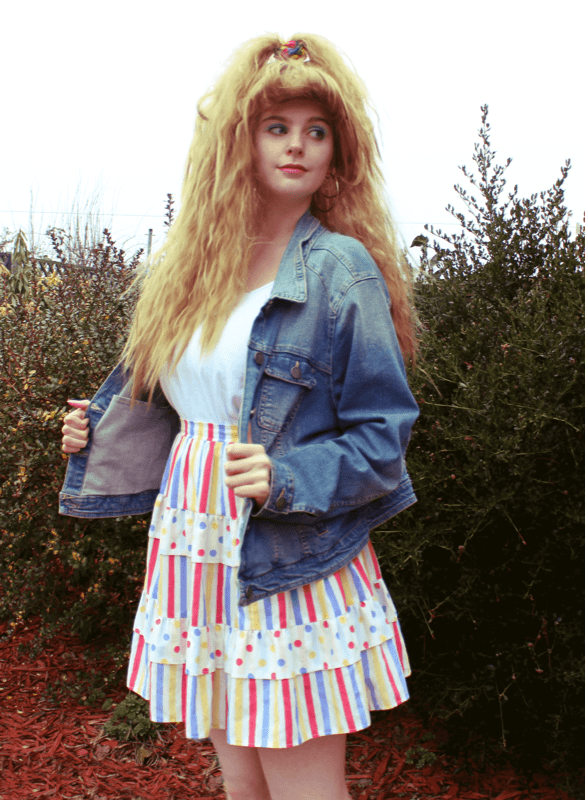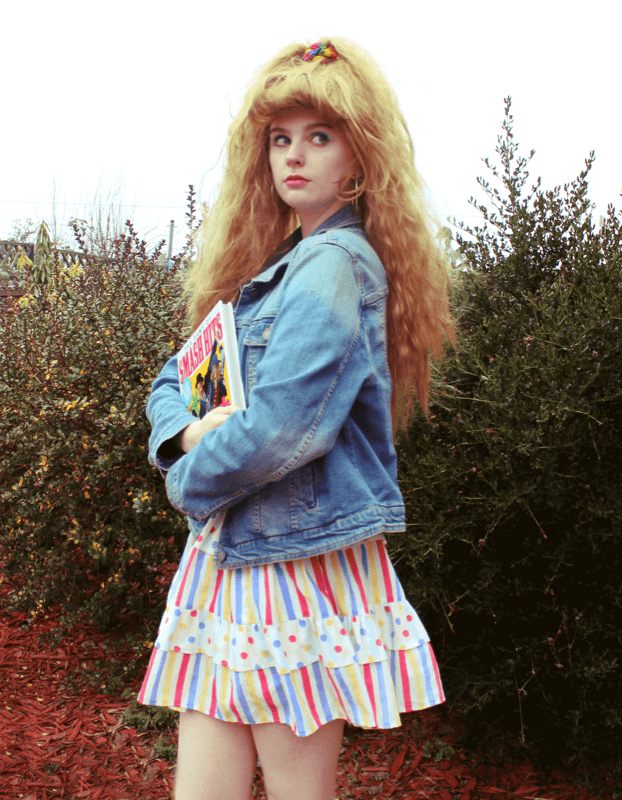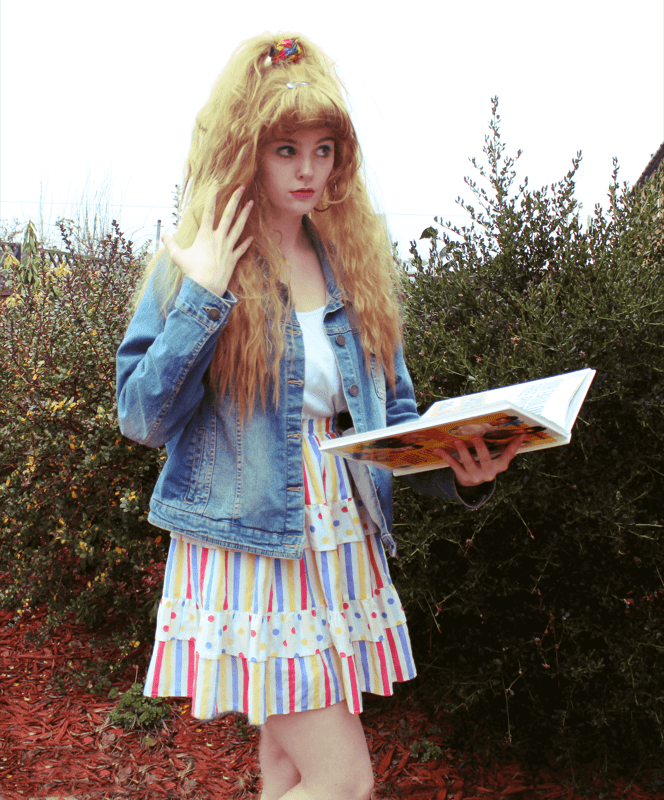 For this look I was inspired by '80s youth culture. I wore this vintage, patterned rah rah skirt with a simple white vest and wore an oversized denim jacket on top. I accessorised this look with a pair of gold hoop earrings and a rainbow scrunchie in this big, crimped hairstyle. To add the finishing touch, smudge on some blue eyeshadow and a pink lip for a true 80s look.
Get the Look: Similar Style Skirt – £24.00, White Vest – £3.00, Denim Jacket – £28.00, Scrunchie – £3.00, Earrings – £5.00