North East born stylist Sally Minns started her internship at ASOS 10 years ago. Since then she's been nominated as one of Draper's 2019 30 under 30, won the Rising Star in the Independent Sector award at the 2019 Drapers Awards, and has recently opened The Good Day Studio in Newcastle. In a masterclass with students at the University of Sunderland, Sally spoke about how she got to where she is today.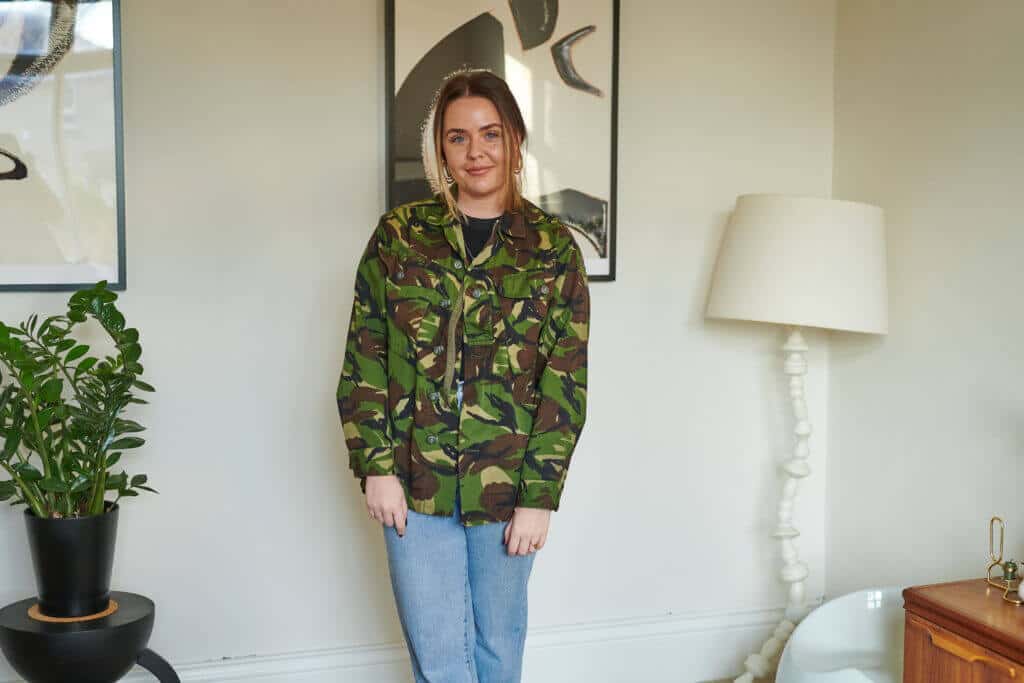 After doing graphics at college, Sally wasn't sure what she wanted to do. Being a few UCAS points short of getting into Northumbria, she applied to study Styling at Preston University on a whim.
"In my first year I was told to get an internship as soon as possible. My brothers friend worked at ASOS at the time and she said told me she could get me an internship. I thought nothing of it, until she actually did get me one. That was where my career started.
"After my four-week internship, ASOS decided to keep me on. The whole way through university I worked at ASOS doing freelance. I'd go down to London on a Thursday and go back to university on a Monday morning, and I'd also work all summer, Christmas, and Easter. I also did stuff from uni and sent it over to them. I had a really lucky start."
View this post on Instagram
Sally claims that if it wasn't for her ASOS internship, then she wouldn't be where she is today. She told us: "The internship was hard, but I did graft my backside off. No one ever had to tell me what to do. I think that's why I was asked back; I used my initiative and I worked my socks off. I owe the last 10 years to that internship."
View this post on Instagram

While at ASOS, Sally worked on the magazine as a stylist. She worked heavily with the buying team to get products for the shoots, and even ran around London looking for certain items that were almost sold out. She also put flat lays together for the magazine and social media platforms: "It was great because I could put the work in my portfolio and put it on my social media. I also managed to get work for Urban Outfitters and Harvey Nichols in London, and it was just down to me showing my work."
View this post on Instagram
"With some brands when I do art direction, I get a say in how the picture looks and what the set is going to look like. A lot of brands shoot a year in advance to when the pictures will be used, especially with campaigns, so talks about what it will look like start very early."
After graduating from her Styling degree, Sally moved down to London to work at ASOS full-time. Despite it being a freelance contract, she was in the office every day.
"I started to think 'imagine if they said they didn't need me anymore', and I didn't want to get to that point when I was having to pay rent. I decided to come home and look for a job in fashion, but there was hardly anything. I got offered a job at END. to write their blog and even though I didn't like writing, I took it. I still do little bits for ASOS through freelance, not as much though."
While working at END., Sally wrote nine blogs a day for the website. After finding the constant blogging tedious, she created The Edit – where the team will find great street style pictures and recreate the looks using items the company had in store. Despite this, Sally still felt she had more to offer creatively, which resulted in her handing in her resignation: "I love styling and art direction, which is definitely more me."
"Because there aren't many jobs in the North East, I felt like everyone was fighting for the same position."
View this post on Instagram
A friend offered to introduce Sally to a stylist at Barbour, and after an interview she was invited to do some freelance work for them. This involved a lot of location shoots and she experienced something completely different to her time at ASOS. She explained: "Because I'm freelance, I love working for brands like Barbour. Everyone thinks that it's a bit country, but they have so many collections and collaborations which are cool.
"Location shoots are really hectic. You can be in the middle of nowhere without a toilet or electricity, and it can be raining or snowing. The production side of a studio is more complicated, but you can make them anything you want."
Sally also worked at Master Debonair for about three years and was Head of Creative by the time she left. During her time here she won Draper's 2019 Rising Star in the Independent Sector award and was listed as one of their 30s under 30.
View this post on Instagram
"I worked throughout the whole of Covid, but I had been thinking about starting my own studio for a really long time. Because our content at Master Debonair was so good, we had other companies wanting us to do their content for them. Sales were down because of retail was put on hold, so they decided that they wanted to start a studio.
"That had always been my dream and that was what I wanted to do, which is why I decided to leave and do it for myself.  It was risky because of the pandemic, but I have never been so busy. It's been amazing."
The dream to own her own studio was driven by Sally's previous difficulty finding experience in the fashion and photography industry while being in the North East. If it wasn't for her family funding her trips to London, she doesn't know where she would have got her experience from.
View this post on Instagram
"There isn't much here, so we have to go further afield and therefore pay for food and accommodation. My studio means that people will be able to work in the North East, and hopefully it will bring more opportunities up here and therefore people won't feel the need to flee to London.
"I haven't just thought about what I like, I spoke to experts about what would be best; I spoke to photographers and asked about the best lighting.
"I always wanted to have a studio, and I'd been to London and worked in some really cool studios, and I thought that we don't have one like that in the North East. Somewhere where it's an experience to be there and is luxurious is something that I wanted to open, so I decided to set one up."
Sally opened The Good Day Studio a week ago and has already had major fashion clients such as Barbour use her premises.