It's clear that Celine's creative director Hedi Slimane has spent his time during the pandemic researching and designing a collection that a new generation will want to wear.
Slimane tapped into the internet-crazed generation Z through a collection restyling Celine's classic codes with a twist for a younger customer.
Celine took to Monaco to showcase their spring/summer 2021 collection of timeless wardrobe staples, the glamorous It girl appropriate styles with a hint of streetwear.
Kaia Gerber strode around Stade Louis II stadium in Monaco wearing a sports bra, denim shorts and oversized blazer and going virtually unrecognisable in a Celine logo baseball cap and sunglasses. Gerber was representing the Gen Z customer Slimane wants for Celine,  paying homage to younger style icons and bringing back the 90s nostalgia of models off-duty paparazzi photographs.
Hedi Slimane understands the times we live in, the collection showcasing our post-pandemic wardrobe mentality, with relaxed, comfortable and cool styling. Sweatpants styled with sneakers and a baseball cap or baggy 90s style jeans dressed down with a sports bra and oversized blazer. Slimane even chose to dress down couture sequinned embellished gowns with sneakers and a baseball cap, showing that dressing up during the day is now appropriate.
Why wait till next spring to dress like a Celine girl? We have curated some of the best high-street picks to add some coolness to your wardrobe.
Dress like Kaia Gerber with these Topshop pale grey 90s inspired joggers (£25.99) and style together with a black crop top from Monki (£15). For a model off-duty vibe style this oversized faux leather blazer from Weekday (£60) and this NY Yankees baseball cap sold on Topshop (£17) for a highstreet alternative to the catwalk look.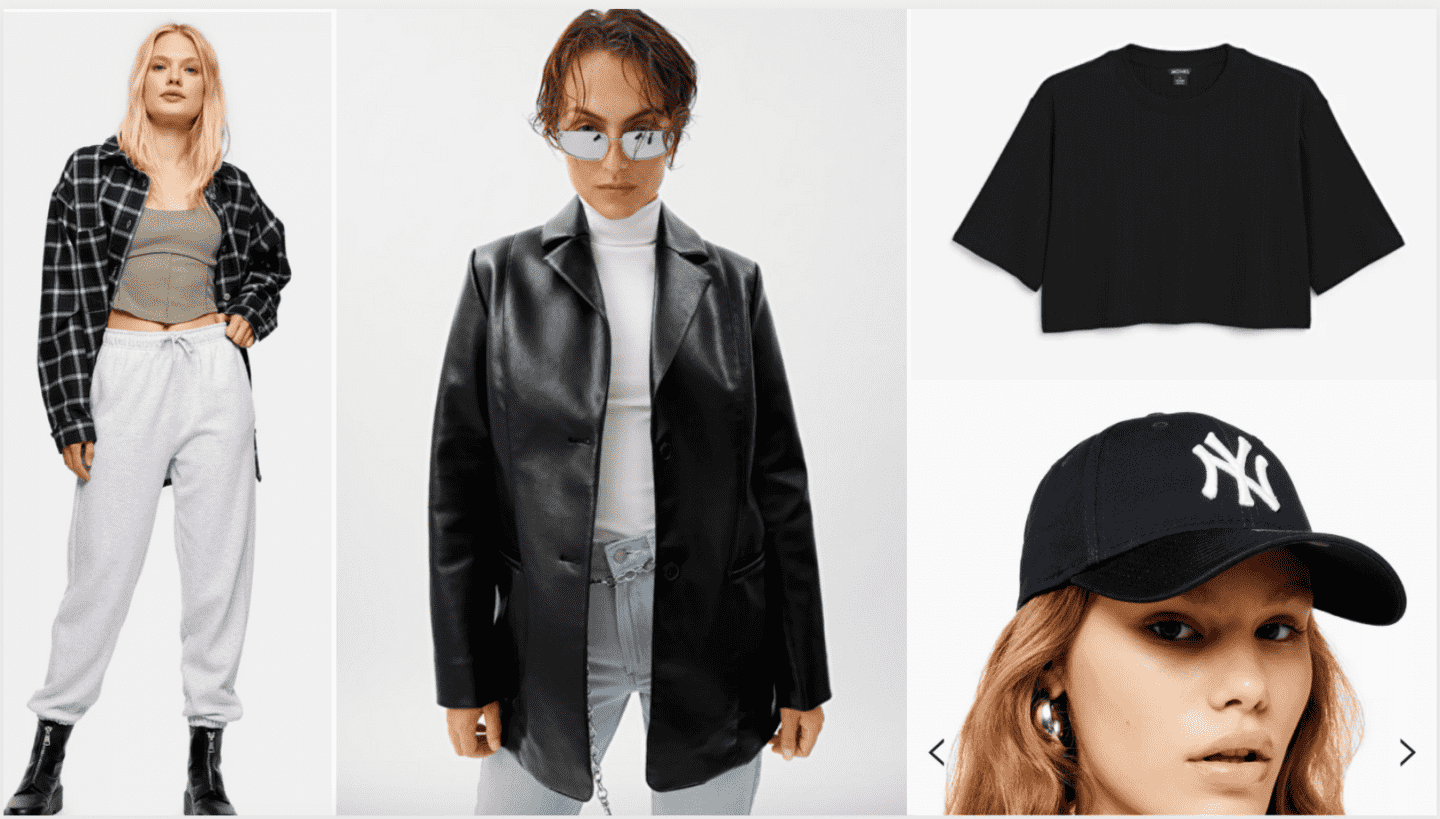 What are your thoughts on the collection? Will you be taking inspiration from Celine's collection? Let us know on Twitter @FashionNorth