Thousands of people across the nation have been taking part in World Mental Health Day, pledging to show young people that they are not alone, joining a #HelloYellow campaign run by mental health charity YoungMinds.
https://twitter.com/YoungMindsUK/status/1182174003320016896
Research by YoungMinds revealed that young people find it difficult to open up about their mental health difficulties and once they do, they have problems finding support. Research shows that 78% of youngsters have had to manage their mental health on their own when they couldn't find any support elsewhere.
In a survey conducted by YoungMinds in 2018, 61% of young people said that they didn't initially ask for help because they were worried what others would think.
#HelloYellow aims to spread the word that, whatever you're going through, you can talk to someone if you're struggling to cope. This year, the charity are launching a guide on how to be a good listener with first-hand tips and advice from young people working with the charity. The day will also raise vital funds to support YoungMinds' work, campaigning for improvements to mental health services.
Journalist and author Cathy Newman has shown her support on Twitter by wearing a mustard-toned knitted jumper.
On #WorldMentalHealthDay2019 here's my #HelloYellow selfie (my jumper is yellow-ish I promise!) in the sunshine in south London. @YoungMindsUK doing a fantastic job helping young people struggling with their #mentalhealth pic.twitter.com/EkaiKo49Fj

— Cathy Newman (@cathynewman) October 10, 2019
Tom Madders, Campaigns Director at YoungMinds, told Fashion North: "Young people growing up today face a huge range of pressures, including school stress, bullying and pressures around body image, as well as feeling the need to live the 'perfect' life, which is made more intense by the rise of social media.
"We know that many young people find it hard to open up about something that they are going through but often talking to someone they trust is the first step to getting the help they need. Each year we use #HelloYellow to spread the message that it's okay to talk about how you're feeling, but this year we want to go further by giving practical advice to the people around a young person on how to be a good listener.
"#HelloYellow also raises vital funds for YoungMinds' campaigning work so that we can continue to fight for improvements in the mental health support available for young people when they do reach out."
An array of celebrities have showed their support for World Mental Health Day on Instagram by sharing their own experiences and posting supportive messages.
Fearne Cotton shared a heartfelt statement telling people that it's okay not to be okay.
Love Island's Samira Mighty spoke about her own struggles with mental health issues so people know that they aren't alone.
https://www.instagram.com/p/BowAvssn84E/
Here at Fashion North, we're loving yellow and the positive message behind it! Here are some of our favourite accessories to add some sunshine into your wardrobe during these autumnal months.
Get this yellow scarf at Selfridges for £18.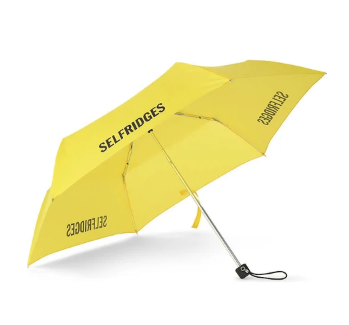 This scarf from H&M will keep you warm during the cold months for £9.99.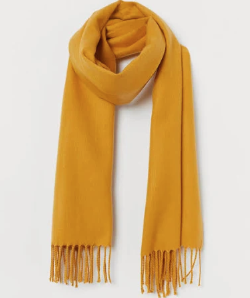 Get this cute bobble hat from Marks & Spencer for £12.50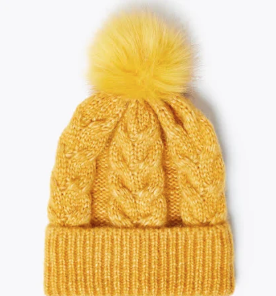 To find out more about #HelloYellow and to register your school, visit www.youngminds.org.uk/helloyellow. You can also donate by visiting www.youngminds.org.uk/donate.