Trends come and go; all they need is the right attention from the right people. Thigh-high boots have been getting that attention.
From Ariana Grande to Jesy Nelson, celebrities are bringing the sultry boot back. While some may wear them simply to keep their legs warm in the cold autumn winds, others like Ariana, recently named Billboard's woman of the year for 2018, wear them as part of their own signature style. You have to admit the boots have a certain allure.
Ariana Grande appeared on the Ellen Show on November 6, channeling the 90s with a throwback to "The First Wives Club" and mimicking the choreography of the film. Wearing all white as part of her usual "no pants" outfit, Ariana also wore thigh high boots by Sergio Rossi for $1955.
View this post on Instagram
Jesy Nelson posted a picture on Instagram, wearing a pair of heeled boots with the slogan "MADE FOR WALKING" on the sides by Farfetch for £1586.  Jesy also wore a white shirt and train driver styled cap and received over 100,000 likes within an hour of it being posted.
View this post on Instagram
Here at Fashion North we can't afford to spend over a grand for a pair of boots so we've had a look on the high street for some of the best buys under £50.
Emmi Black Faux Suede Extreme Thigh High Heeled Boots, £35, Pretty Little Thing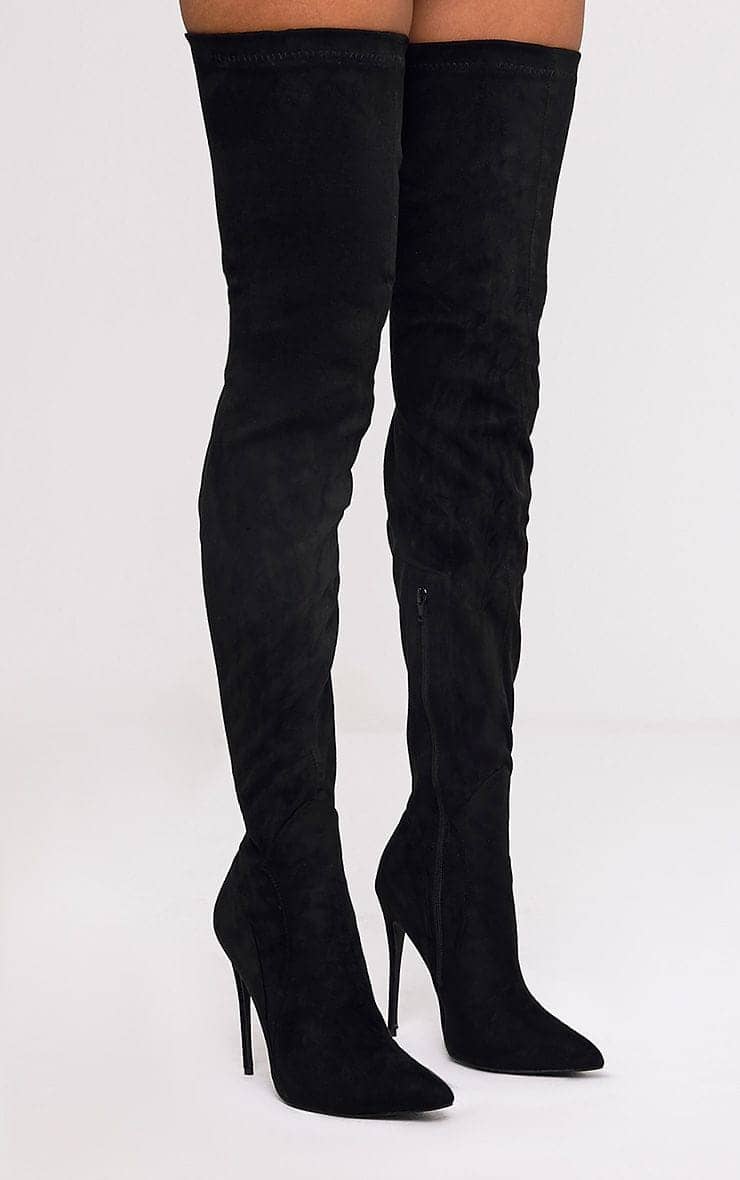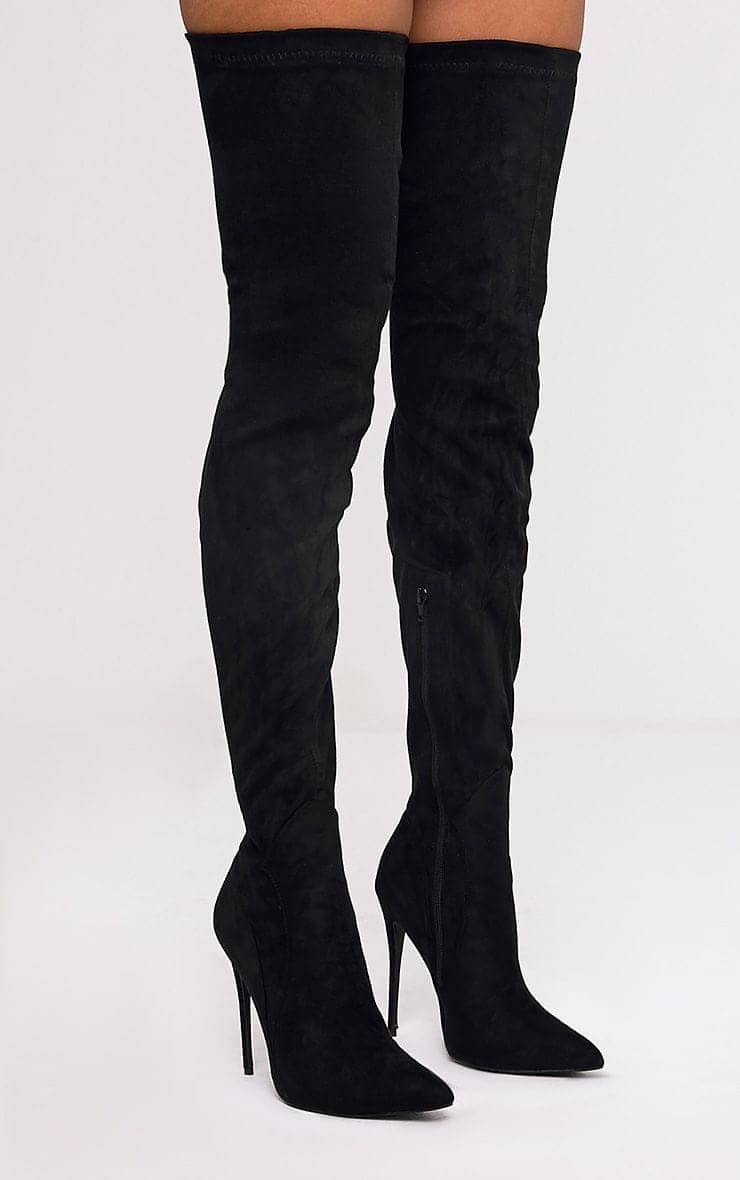 Hidden Talent Over The Knee Boot, £40, Nasty Gal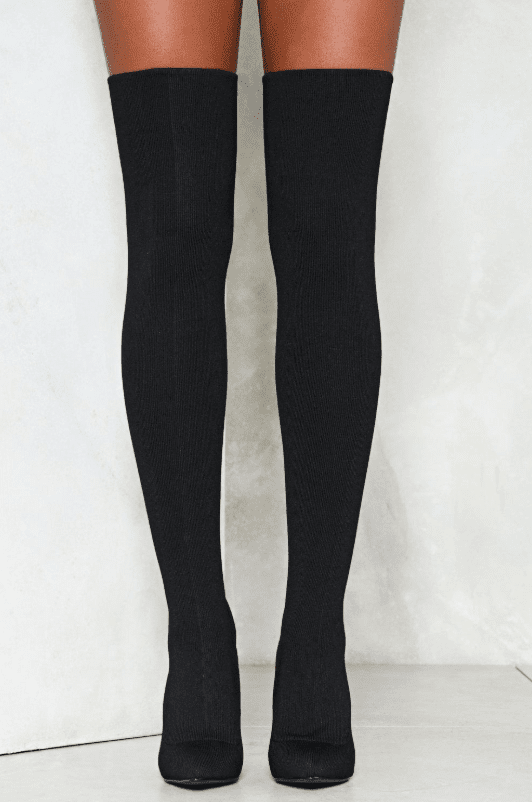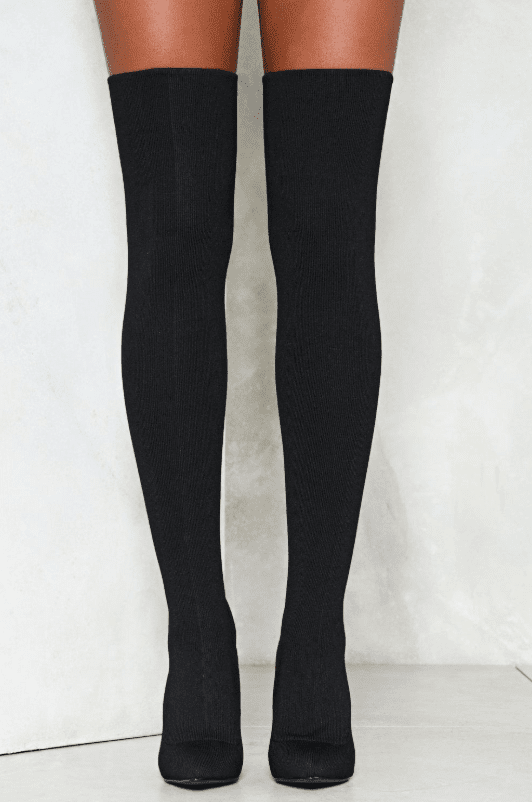 ASOS DESIGN Kera Pointed Thigh High Boots, £48, ASOS