Whether you're attending a thematic party or you just want to try something different, Fashion North will introduce you to products which will help achieve a brilliant 1960s beauty look.
First of all, clean your skin and prepare with a primer base for long-lasting make up. You can use Prime and Fine by Catrice (£4.03)
2.  Apply your foundation. You can use this Rimmel London Match Perfection (£4.52)
3. Don't forget the eyebrows. (Brow this way £4.99)
4. For contouring and highlighting, use NYX palette (£18.75). Don't forget the brow bone. You can read a review of this palette here.
5.  It's the most important part now. For waterline, tear duct, outer V and also upper lashline, use a lot of white colour eyeliner pencil MUA (£1.00).
6.  For eyeshadow use black for lower lashline, lid and for crease use light brown from Revolution Redeption Palette Iconic 2(£4.00). Paired with white, it should make a 'cat eye'.
7.  Eylure London eyelashes (£5.39). For a real 60s look, we recommend this vintage style. Put eyelashes on both upper and lower eye line.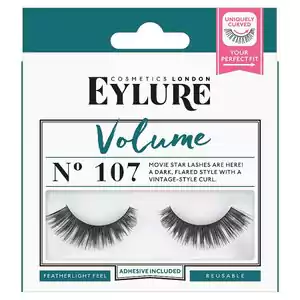 8.  For the final product, pop on a Nude lipstick. (£5.49)
Watch the tutorial video below to follow a step by step:
Tweet us your 60s makeup look on @Fashion_North