For this look I paired smart leather trousers with a casual t-shirt and trainer combination.
As the outfit is very monochrome, I used the pale blue bag that was embellished with pearls and diamantes to add a pop of subtle colour to the look.
For a more evening appropriate look, the trainers could be swapped for a pair of heels and the bag could be turned into a clutch.
Overall, I believe this achieved a very put together look without looking like the model had made too much of an effort.
T-shirt: Warehouse – £14.00
Trousers: River Island – £48.00
Bag: Topshop – £28.00
Trainers: Adidas Stan Smiths (model's own)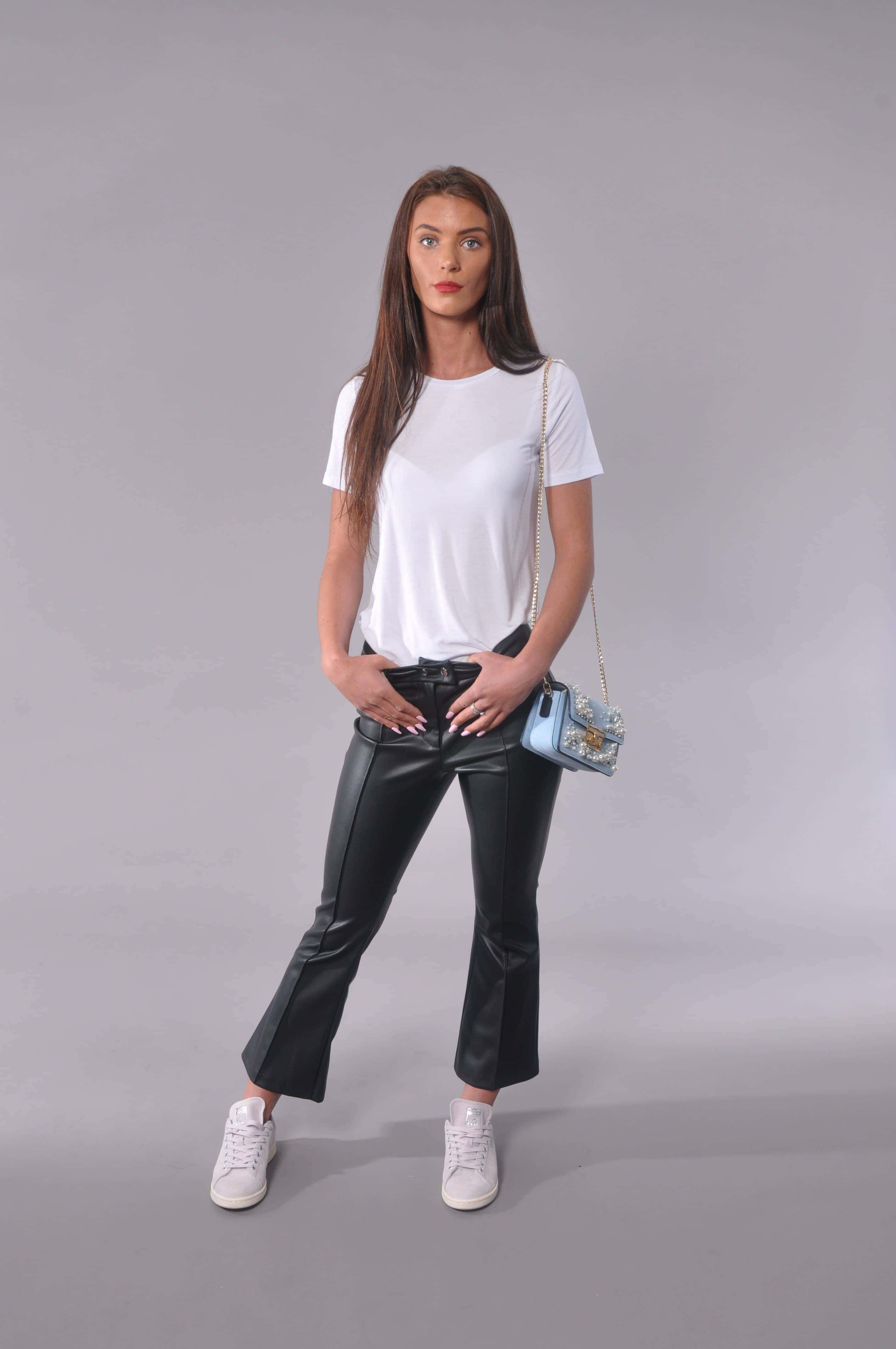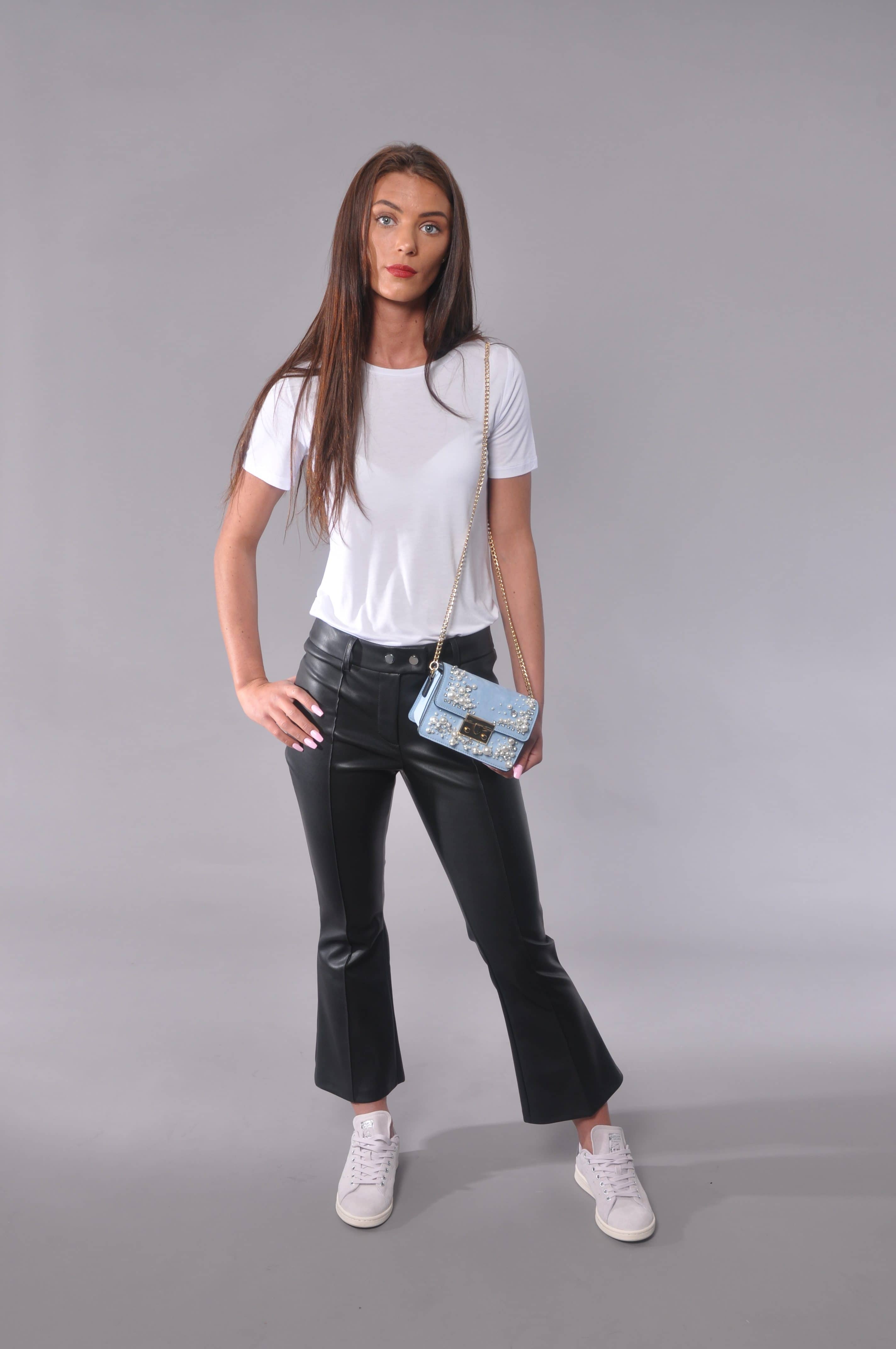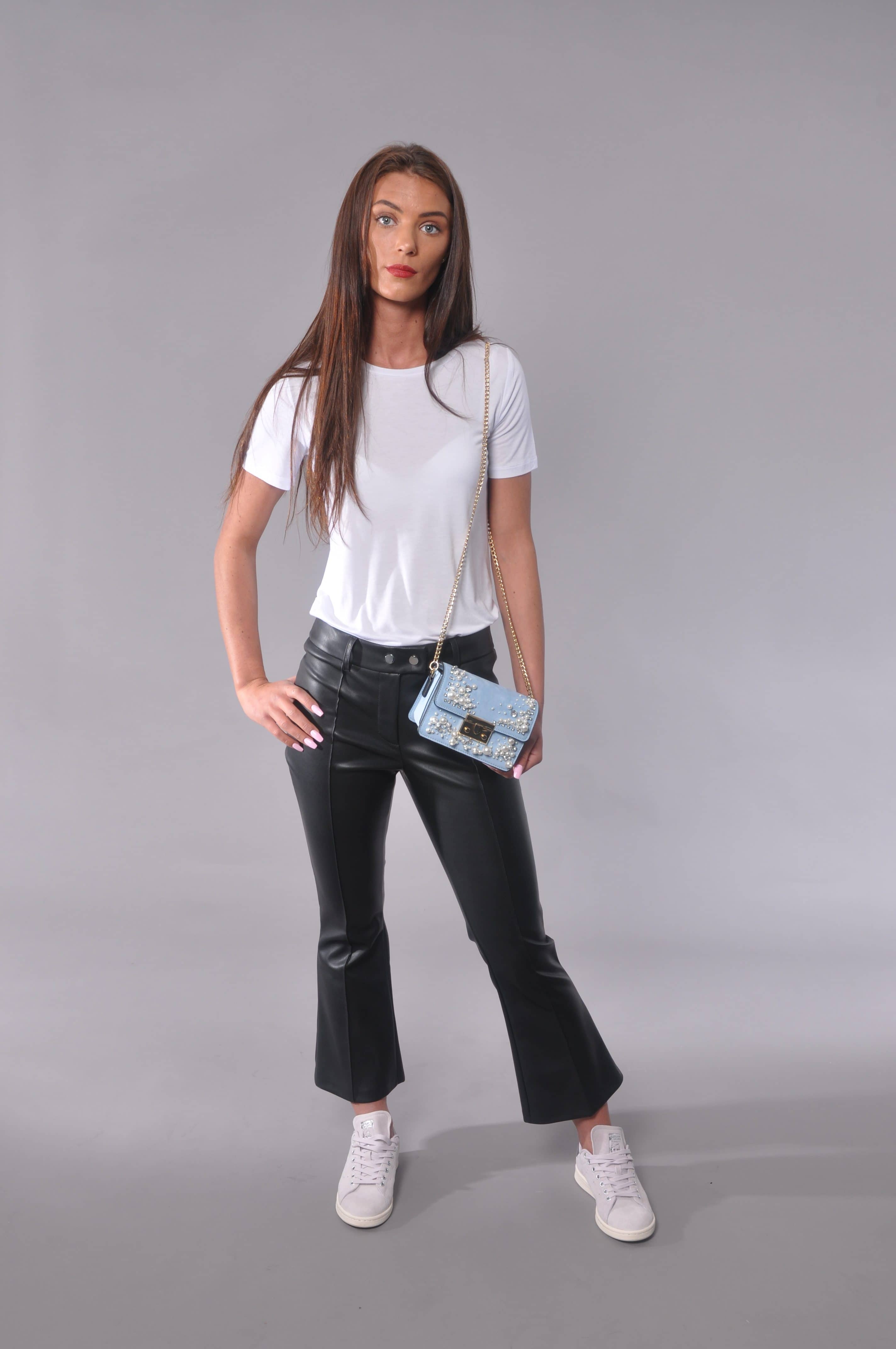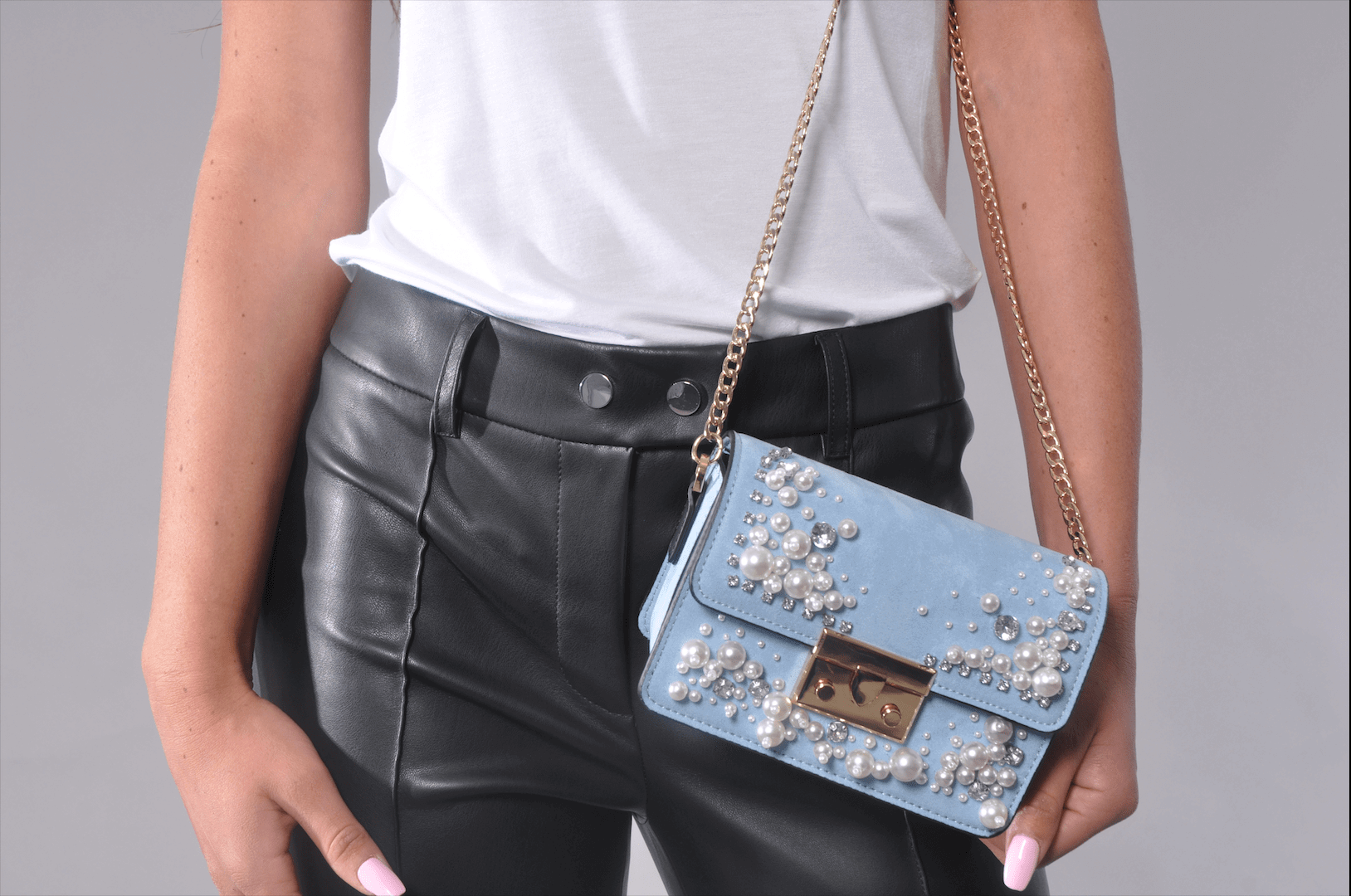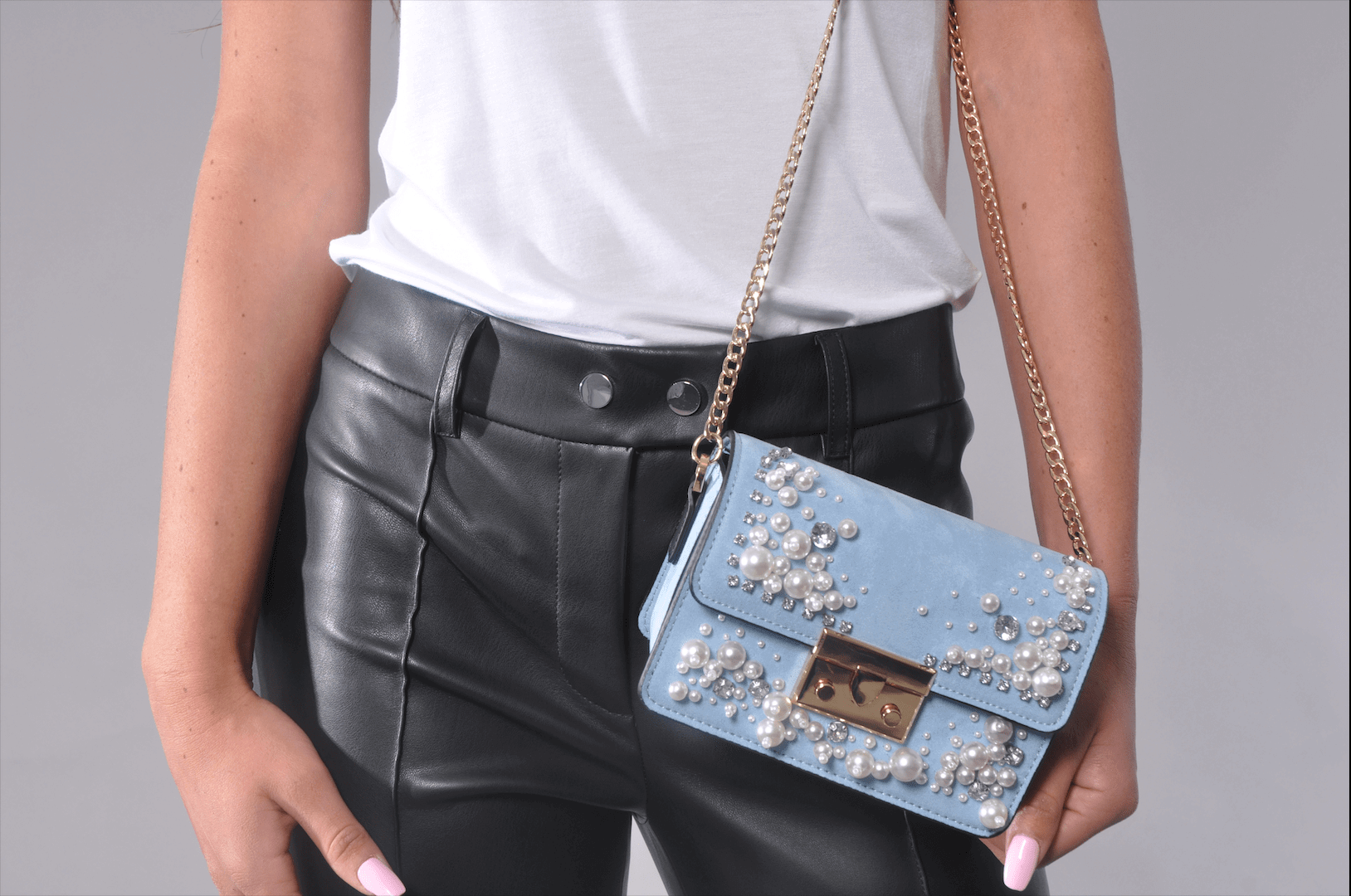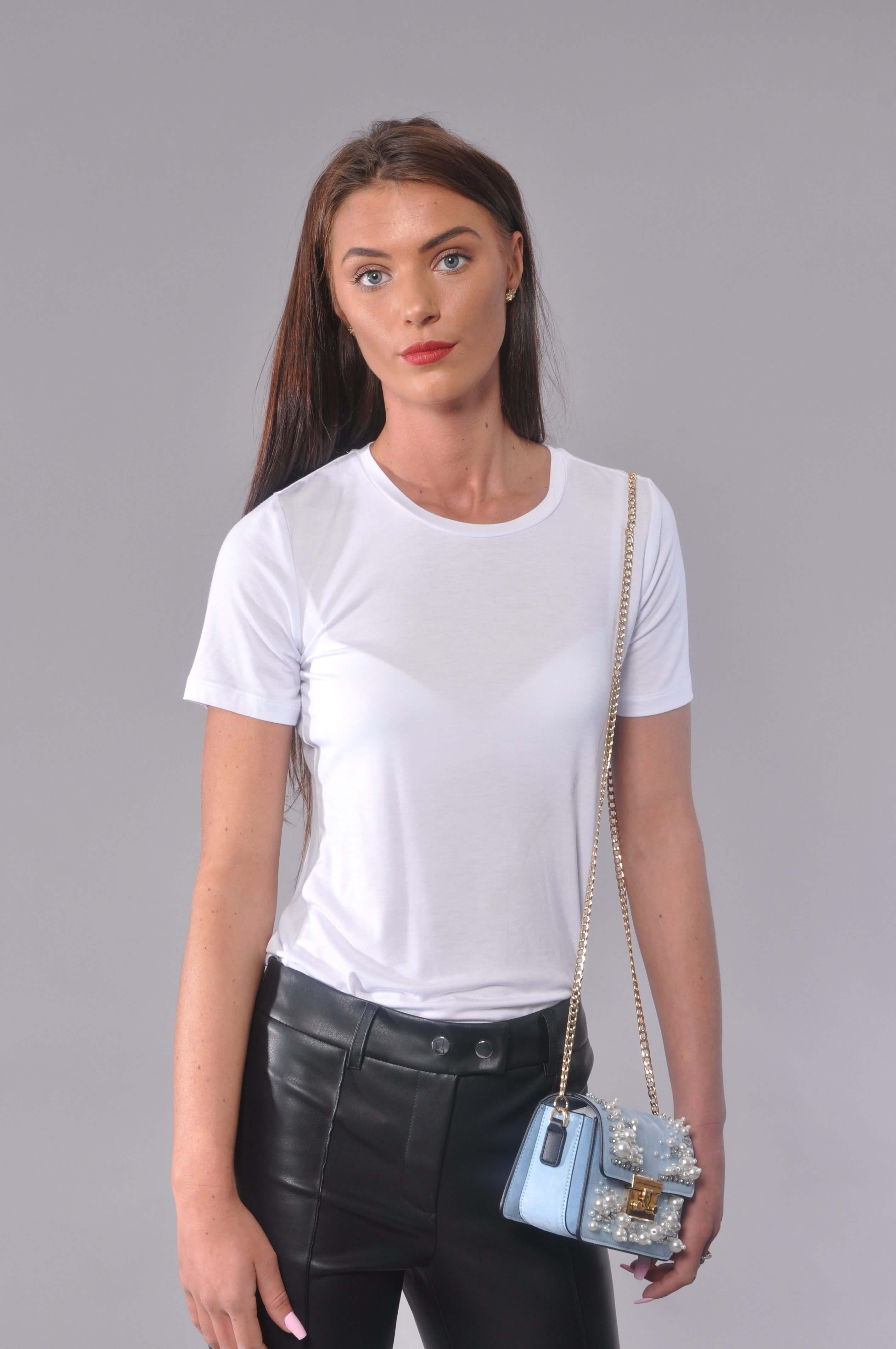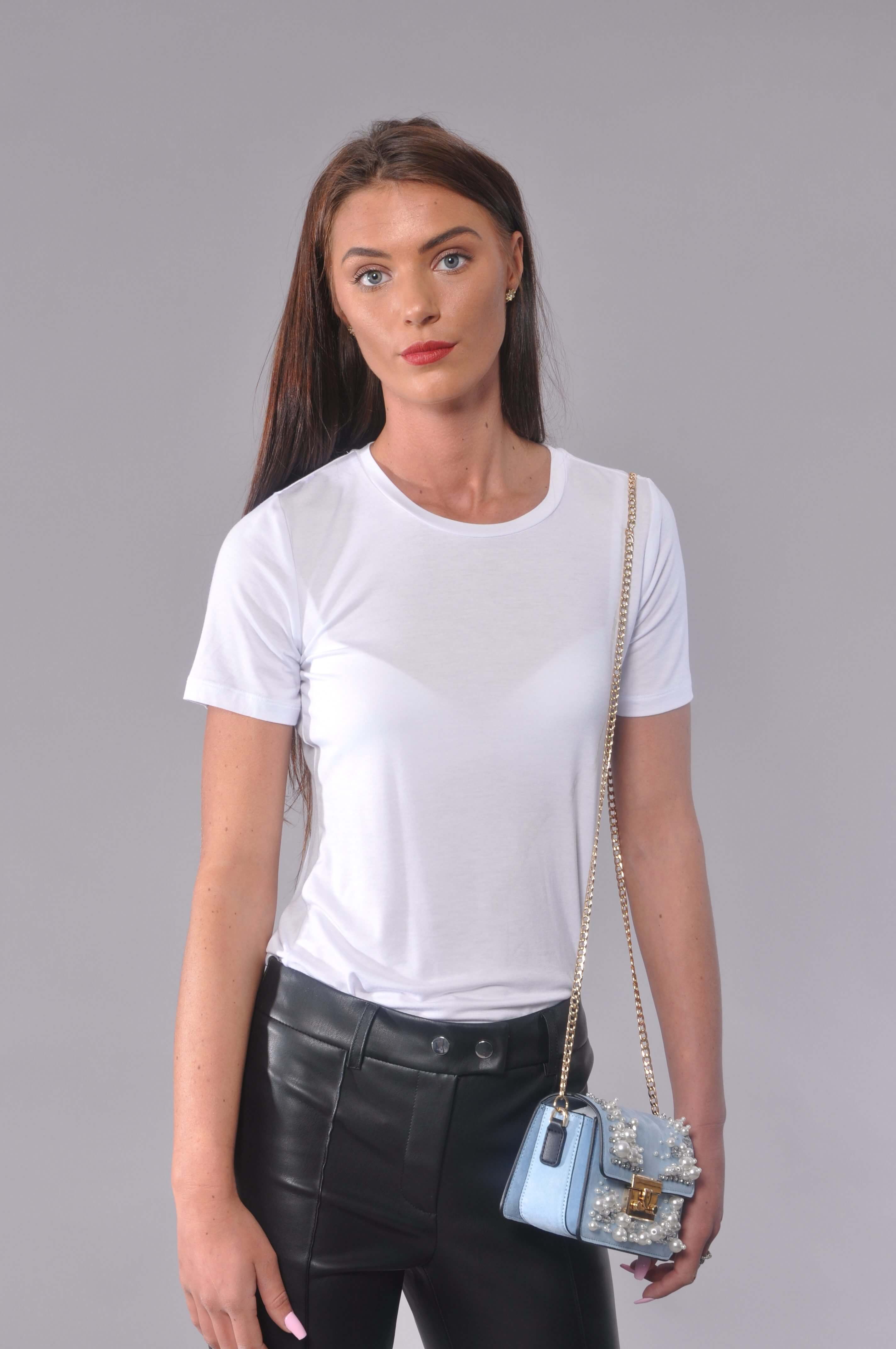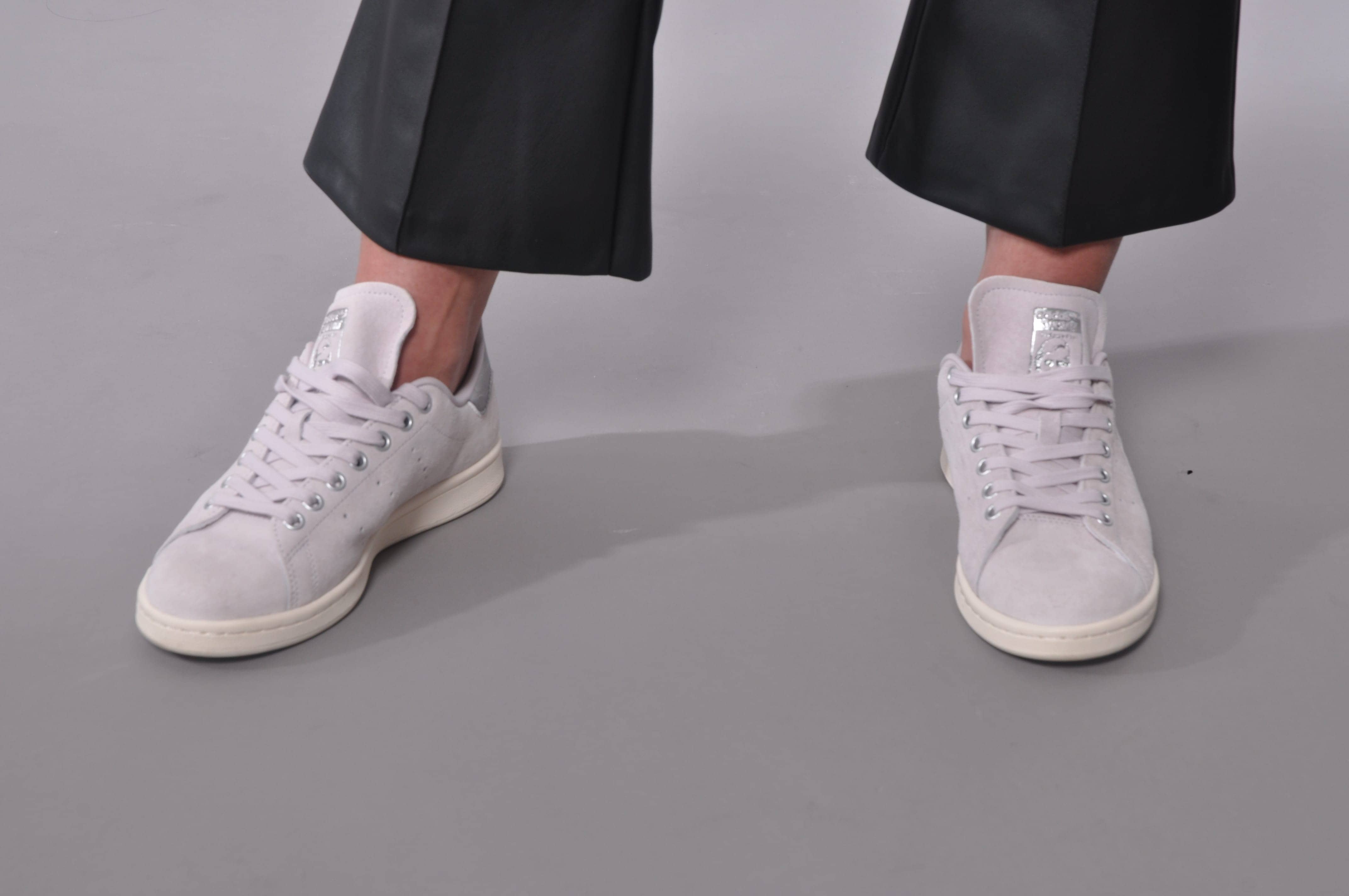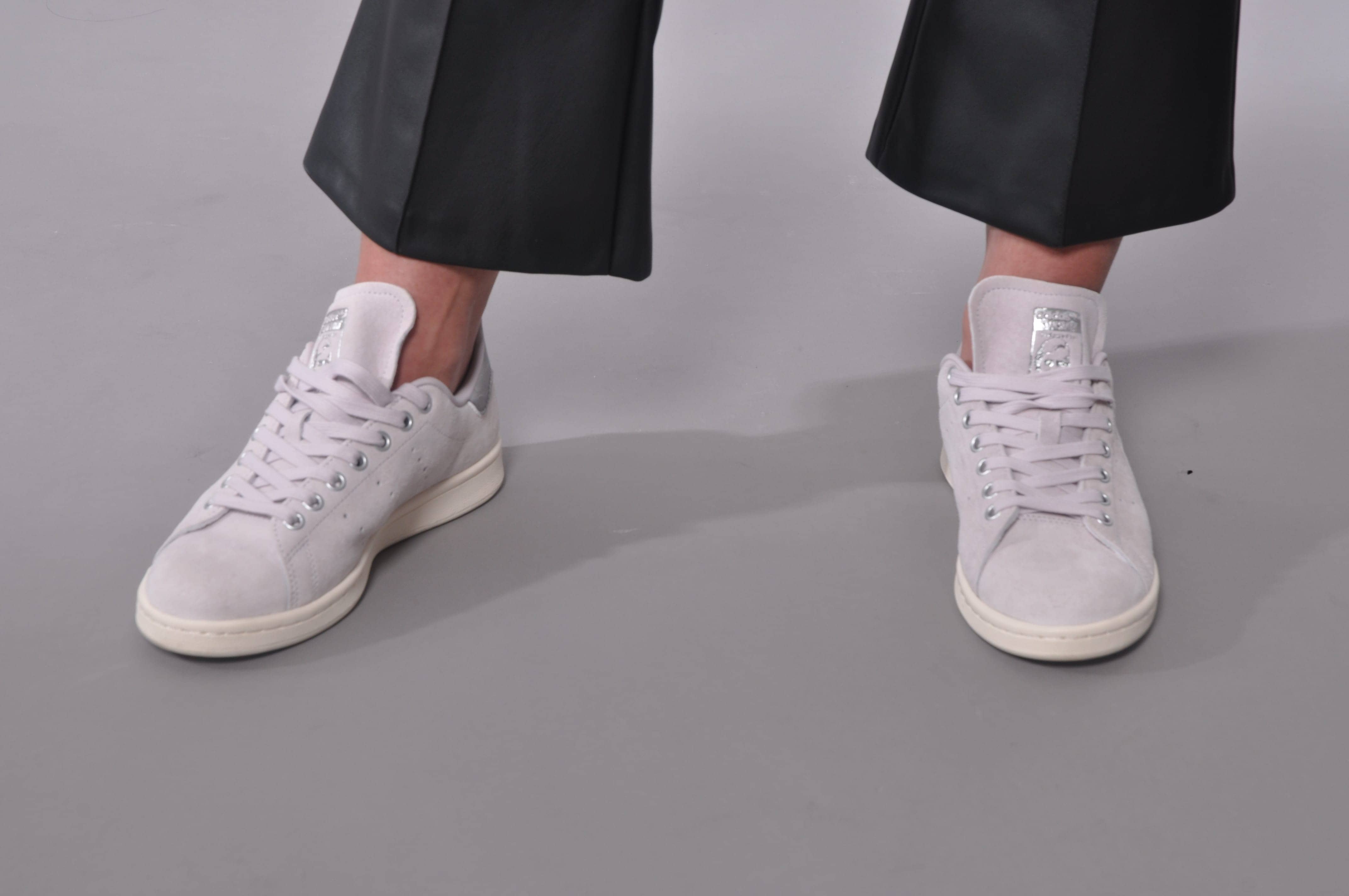 Model: Nicole Coates