South Tyneside beauty blogger Katie Meehan, 24, reveals how to make a living from online.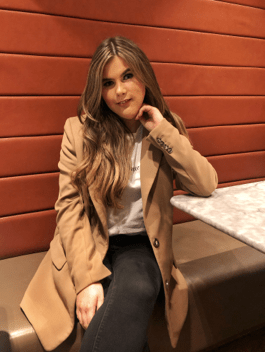 Photo credit: Fashion North
Katie Meehan was told at school she'd never get anywhere for loving social media and she needed to focus on other things. However, Katie has proved her teachers and careers advisers wrong and turned the negativity into building her online career into a success. 
While growing up Katie had very little interest into wearing make-up. She said: "I remember once trying eyeliner and my friend's older brother smudged it off me and made me feel really stupid," which resulted in her disliking it.
That was until she got to her early teenage years when her friends started applying makeup to her which as she described it was 'horrific'. She realised she wanted to learn more into how to do it herself.
After secondary school, Katie went to sixth form studying business, English language, IT and photography. 
"I was so disengaged with school, I hated it. Everything I loved like photography, makeup, Instagram and YouTube I was shunned for that, I was told that's not going to get you anywhere, you need to focus on other things." 
She later enrolled into Gateshead college studying Business management. From working at Urban Decay and McDonalds she had taken her passion forward, by starting her own blog in 2014, which shares her love for beauty and fashion. 
Katie had been blogging full time for a year until she realised it didn't give her the financial security she needed. However, she didn't give up because she was so passionate. This was reflected in 2018, when she won the "Young Achiever" award at the Chronicle Glass Slipper Awards in Newcastle for her blog and social influence.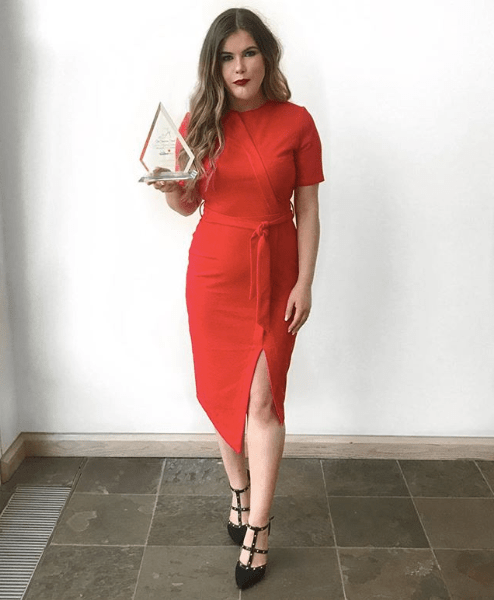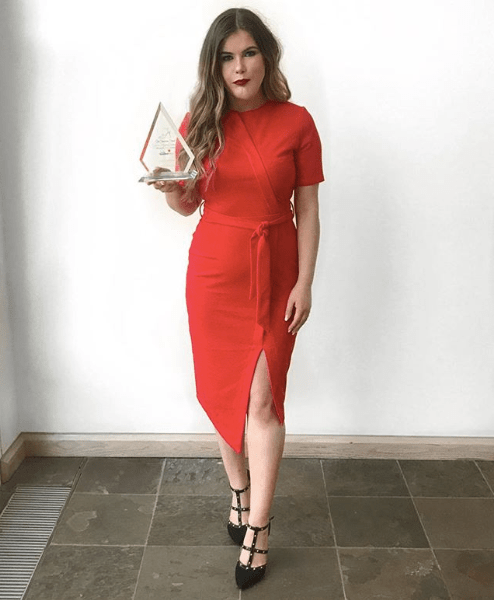 Photo credit: Katie Meehan
Katie won the 'Young Achiever" award
"I fell in love with watching makeup tutorials on YouTube and everyone started asking me what am I wearing? Do you have any tips? It wasn't a known thing to go watch Youtube like Jeffree Star wasn't on it. It was more like PixieWoo and Tanya Burr was just starting out, blogging was all there was then." 
With over 21,000 Instagram followers, Katie has accomplished some incredible opportunities through blogging such as working with Pixi beauty, MAC, Aussie hair and so much more.
"If I could tell my 13 year-old self that I would be sent Charlotte Tilbury, NARS and MAC I wouldn't be able to contain my excitement," she added.
Her dream collaboration would be to do a creative campaign with NARS or ASOS.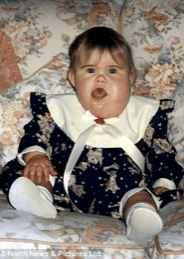 Photo credit: Katie Meehan
Katie has suffered with Cystic Hygroma since she was born
Katie was born with a rare facial disfigurement called Cystic Hygroma which is formed in the womb and affects the lymphatic system causing cysts to form around her face and mouth. Her surgery funded by her home community helped her become who she is today.  
Secondly, growing up with Cystic Hygroma never stopped Katie achieving her full potential in her work. She has accomplished great moments in her career such as talking in Parliament and being an ambassador for the Prince's Trust.
"Talking in Parliament twice, I don't know how it goes up from there. Once to talk about equality education which I'm very passionate about and also talking about body confidence with loads of amazing bloggers like Katie Snooks and Luke Cutforth who I have looked up to for years." 
However, this year Katie was invited to feature on ITV's This Morning which as she said: "I cried, it just didn't seem real. I was just thinking how have I got this opportunity and I have worked so hard and feeling really disheartened that I was getting nowhere but every time I might quit something happens."
She discussed breaking down beauty stereotypes as a representative for others in society who have a facial disfigurement to show you can still be successful no matter what life throws at you.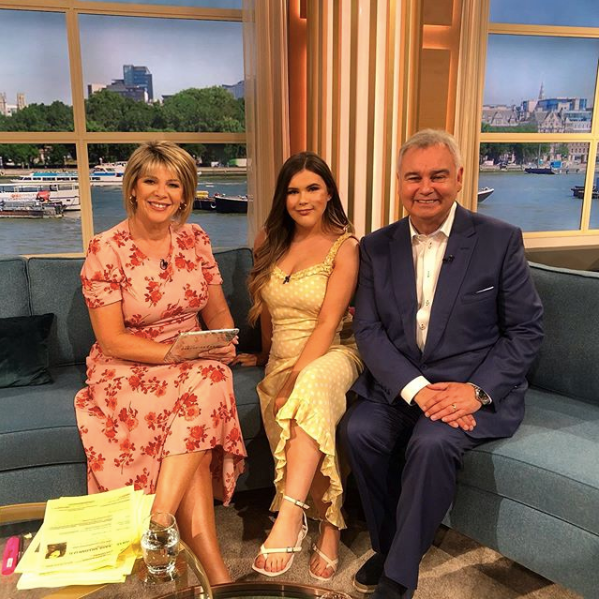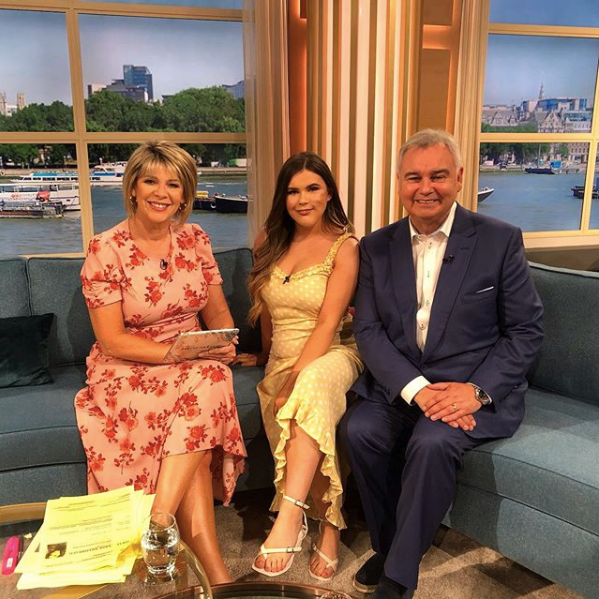 Photo credit: Katie Meehan
Katie on This Morning with Eamon Holmes and Ruth Langsford
Katie has built her own brand by putting in the work and support from others as she describes: "I have created my own path and not just because someone has hired me to do so and I am proud of that." 
In the future, Katie would like to go to University to study marketing and communications. She would use this knowledge to learn how to become a better blogger and as she said: "It will pay for my rent for three years so I can go to all the cool events." 
Katie's advice to Fashion North readers
"Don't compare your lives to other people, I think everyone thinks you have to do life a certain way to be successful. It's important to have your own timeline. I have done everything wrong by the standards of what usually happens but I've worked out just fine. Don't rush your life just do it when you want to." 
To read Katie's blog click here