It's 2020 and the glamour of fashion shows are a pre-pandemic memory. Now instead of extravagant sets, rooms filled with the most famous faces of fashion instagramming the catwalk, the new norm is sitting front row on your sofa streaming the shows online.
Burberry have became the first luxury fashion house to partner up with streaming service Twitch to  livestream their spring/summer 2021, highlighting the industry's adjustment to a predominantly-digital calendar in light of the Covid-19 pandemic and showing the importance of modern technology.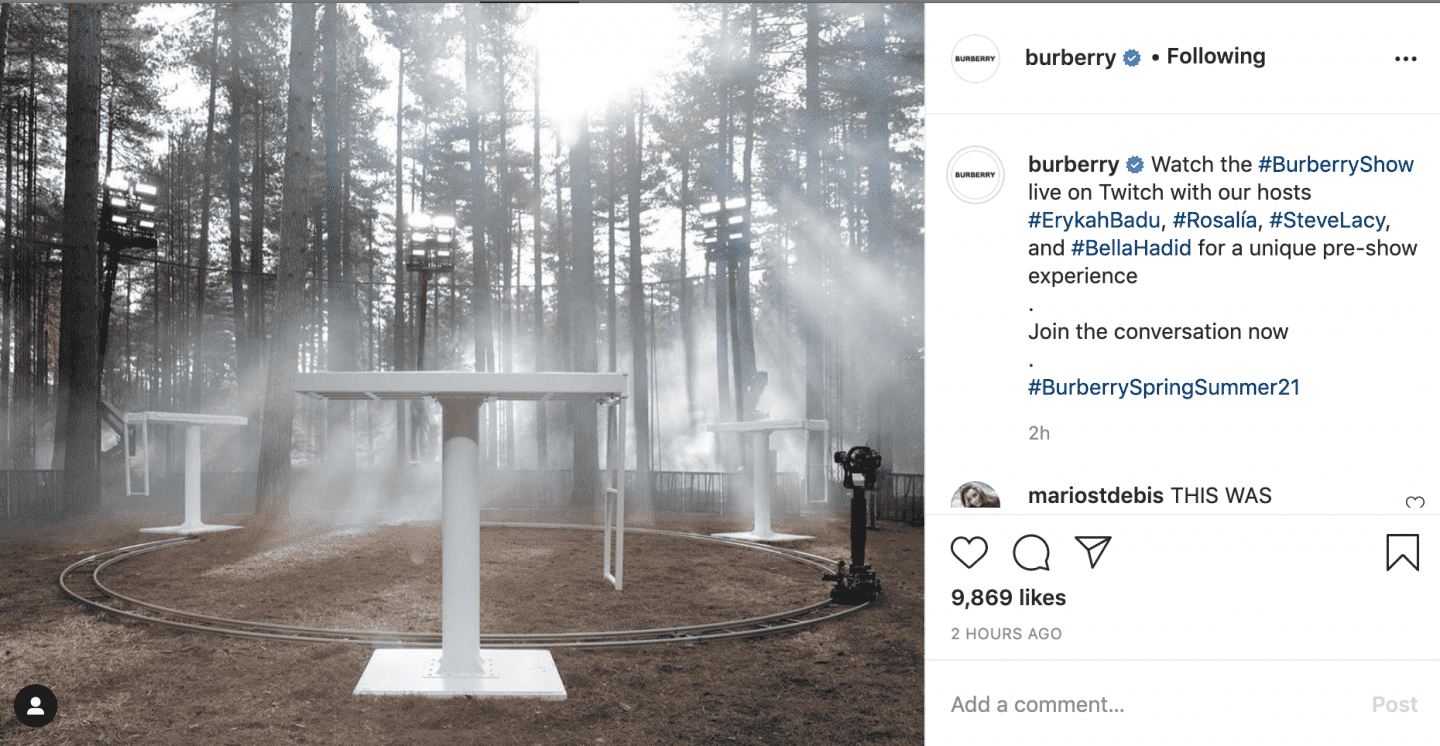 Forget the celebrity filled front-row, Riccardo Tisci rounded up some famous faces to help him "host" a pre-show chat, stars including Bella Hadid and Rosalía discussed their experience meeting Burberry's creative director Riccardo Tisci and life during lockdown.
As the pre-show came to an end, the cameras switched to multiple perspectives of a model changing into the collection in a mirrored room and soon the setting of the British outdoors was established with the chirping of birds and trees rustling. Over 40,000 people worldwide immersed themselves into an exciting, contemporary, larger than life fashion show for the "In Bloom" collection.
The show began  with models walking through overgrown forests which depicted a typical British landscape highlighting Burberry's heritage which Tisci is keen to explore and shows that in light of the pandemic the designer has tried to connect the brand to nature. The juxaposition of the high fashion against the forest backdrops shows Tisci's tension whilst designing during a global crisis and the place fashion has in a post-pandemic world.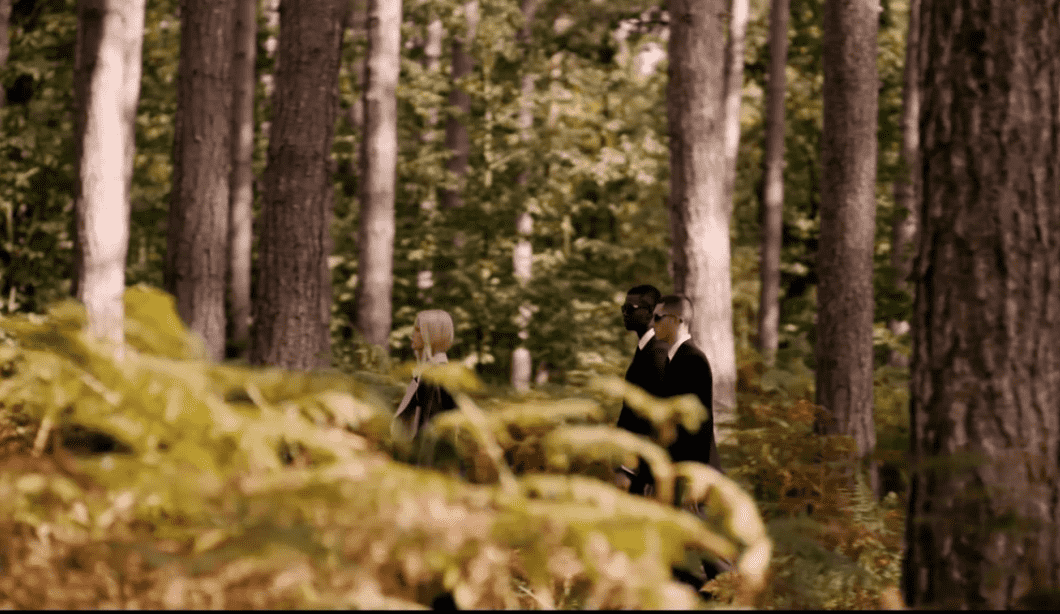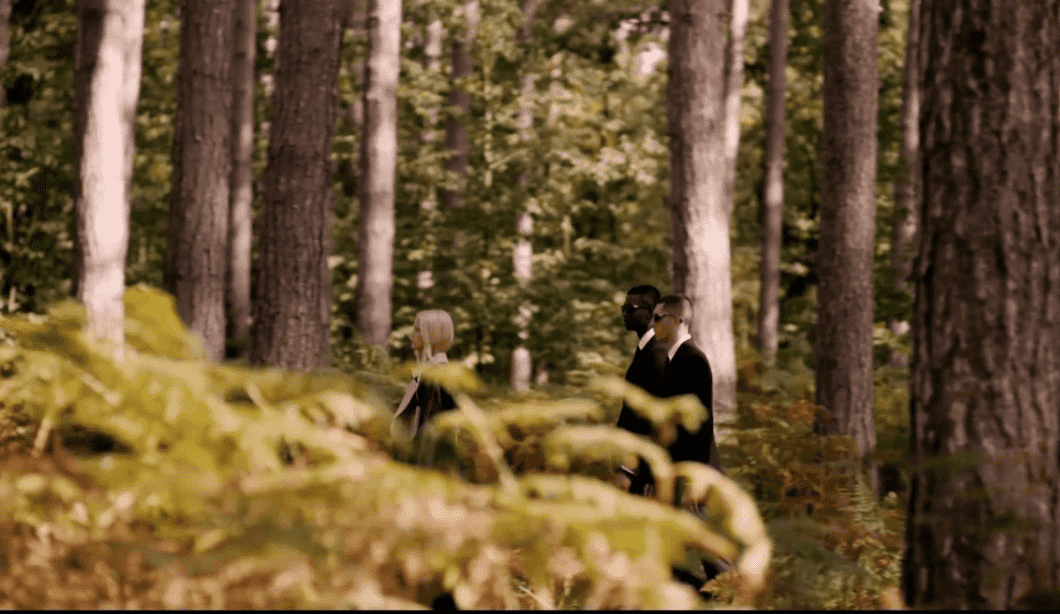 This is so topical this year as Burberry issued a sustainability project and helping to finance more energy-sufficient warehouses and with this collection they have planted 10,000 trees in the British countryside.This further establishes Burberry as a environmentally-conscious brand and with London Fashion Week being restricted to online viewing,  the industry is helping to reduce its carbon footprint.
Riccardo Tisci showcased the joining of fashion and art through a live performance choreographed by contemporary artist Anne Imhof, models and dancers in black and white flowed through an open space in the forest.
The collection itself featured classic Burberry motifs, slick tailoring, timeless trenches and mixing fabrics with bold colours and patchwork. Tisci blended classic styles with his contemporary flair including bold and vibrant monochrome outfits, adding a youthful spin of oranges and blue as well as futuristic leathers and metallics.
Fabrics were soft with white hoodie and jogger sets (perfect comfortwear for WFH) establishing Tisci's vision of modernising a staple British brand to fit a more sportswear-oriented landscape. Tisci is keen on selling Burberry to a new audience by reinventing this heritage brand.
What are your thoughts on digital fashion week? Will you be watching from the comfort of your sofa? Let us know on Twitter @FashionNorth