Say hello to our new style icon. Comedian Katherine Ryan's new Netflix show is the hilarious and stylish show we've all been waiting for.
Inspired by Ryan's experience as a ruthless single mum, The Duchess follows her journey through relationships and waning another child.
Ryan's character, also called Katherine, is unapologetic in the show and  will always go for exactly what she wants, when she does realise what she wants…but she tends to make mistakes and in turn hurt the ones she loves.
In the show, Ryan is the head of her own company making body-positive pottery with her best friend.
But it's her power-dressing wardrobe of ballgown dresses, funeral attire, satin pyjamas, statement headbands and much, much more which is keeping us at Fashion North glued. A lot of her outfits were for taking her fictional daughter Olive to school. Even the morning school run or sitting on the back of a quad bike in her six-inch stiletto heels is the stuff of catwalks.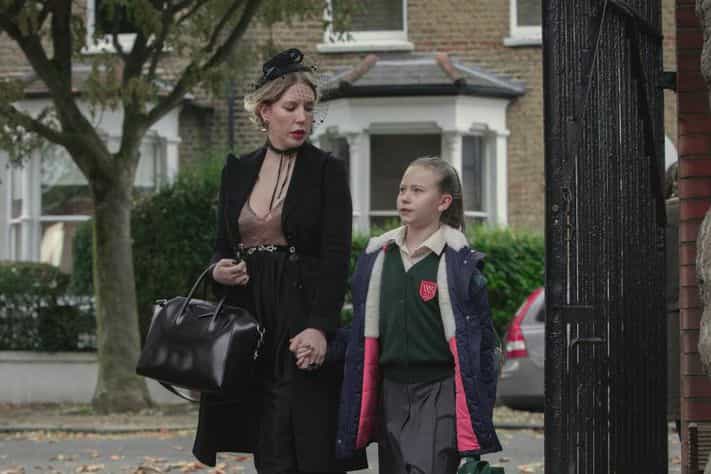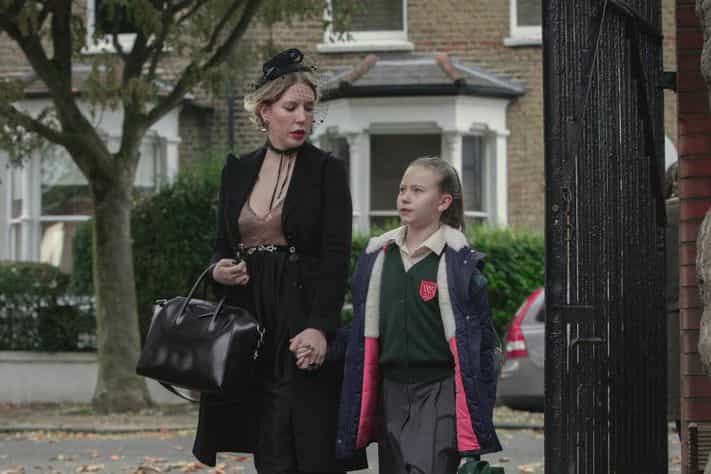 There are feathered trousers from Prada, patterned socks from Gucci, and a lot of Givenchy handbags which even Carrie Bradshaw would die for.
Katherine brought her real life friends, Fiona Eustace and stylist Jennifer Michalski-Bray, on board as her Netflix glam squad to style her TV wardrobe, as she told Popsugar.
Here we round up our favourite looks from season one: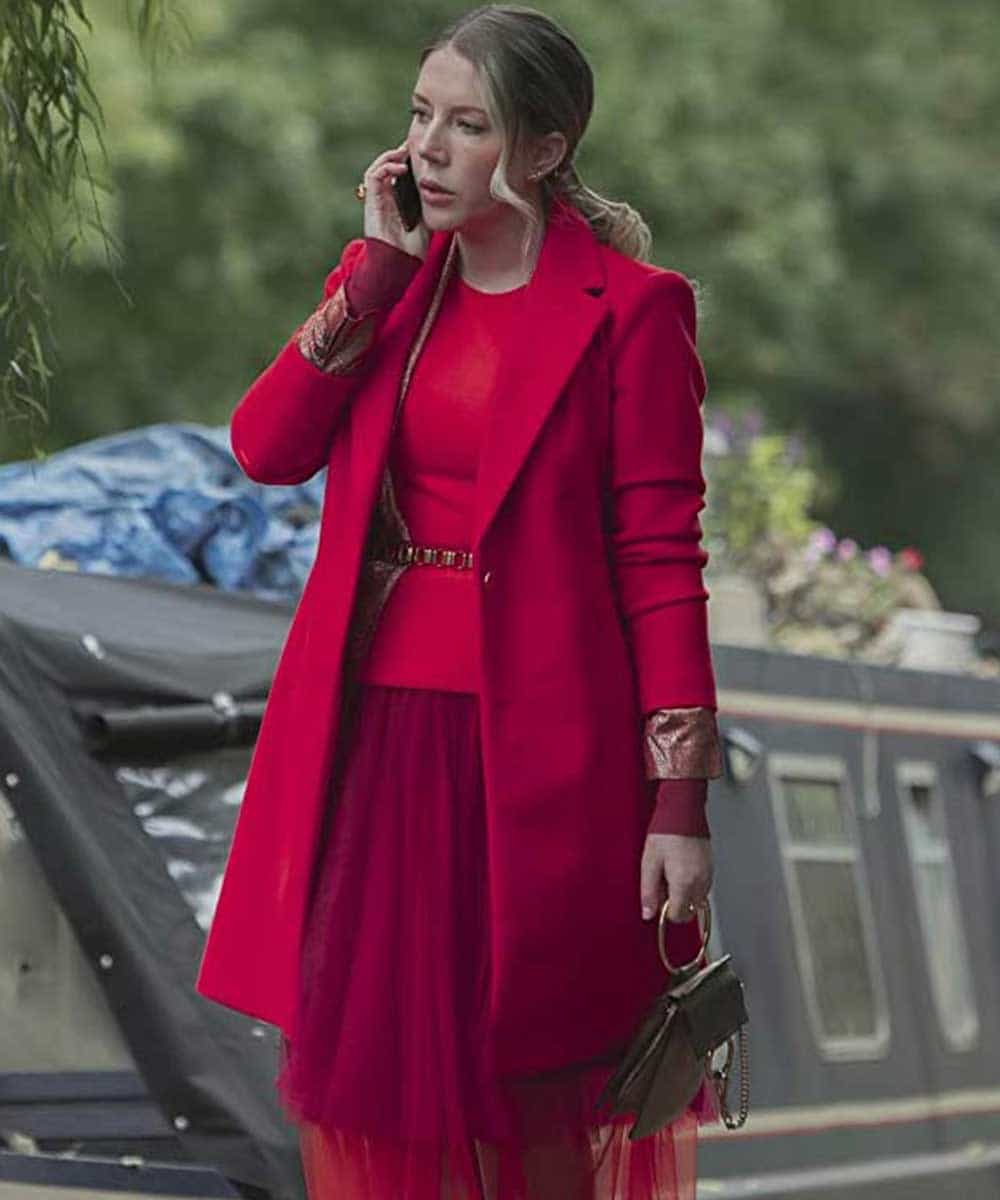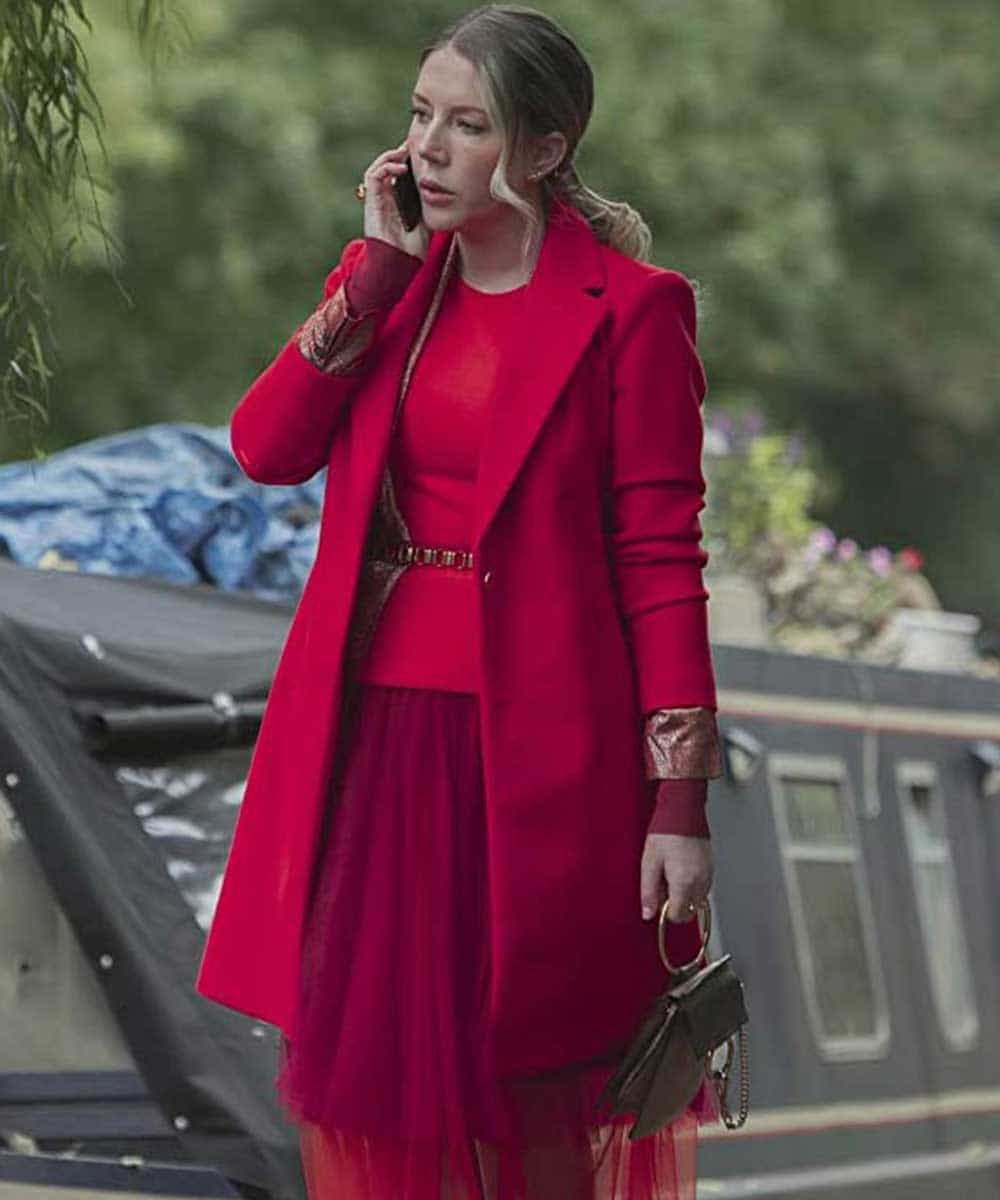 Tonal outfits can, at times be difficult to pull off but Ryan shows us all exactly how to do it right. The red is such a statement and can be dressed up or worn casually too.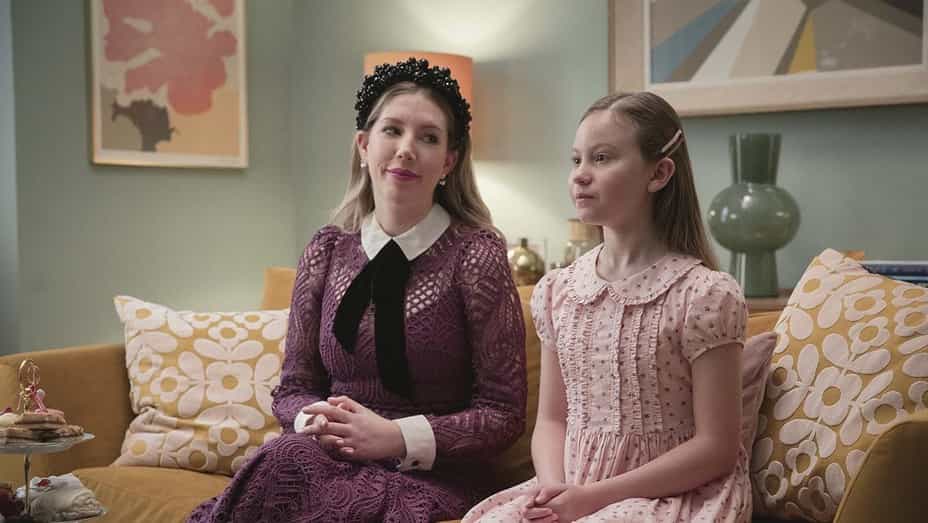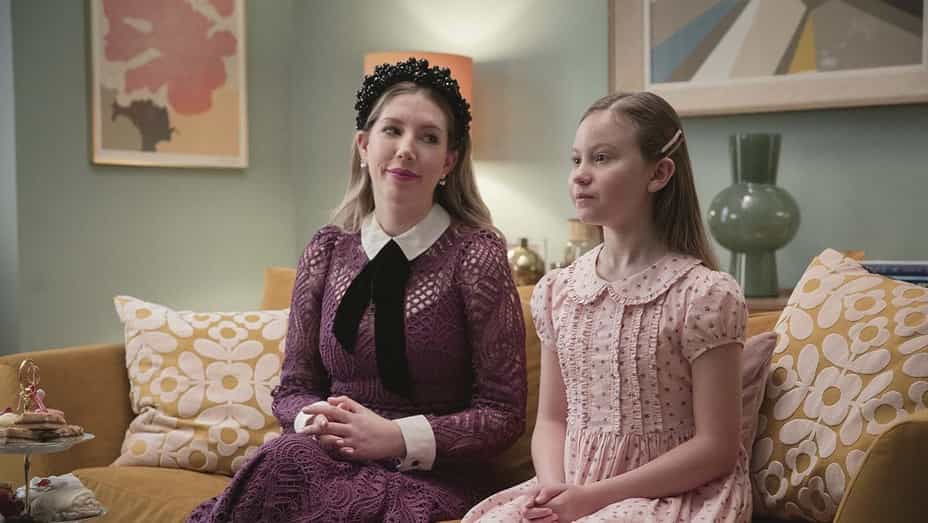 Throughout the show, Ryan shows off her abundance of glorious statement headbands which has almost forced us to go and grab a few ourselves. Ryan's amazing cottage-core dress in this scene makes for a great Gothic chic look.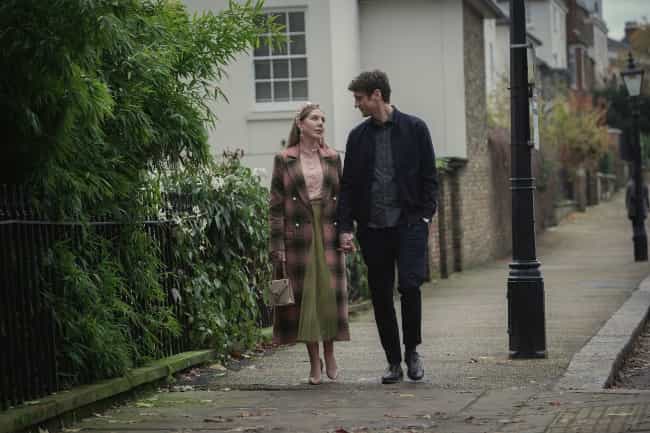 Another cottage-core look from Ryan, seen here with her love interest Evan. The beautiful coat which is perfect for autumn paired with the green skirt and pink shirt. Again giving us all headband envy with a much lighter but just as much as a statement as before.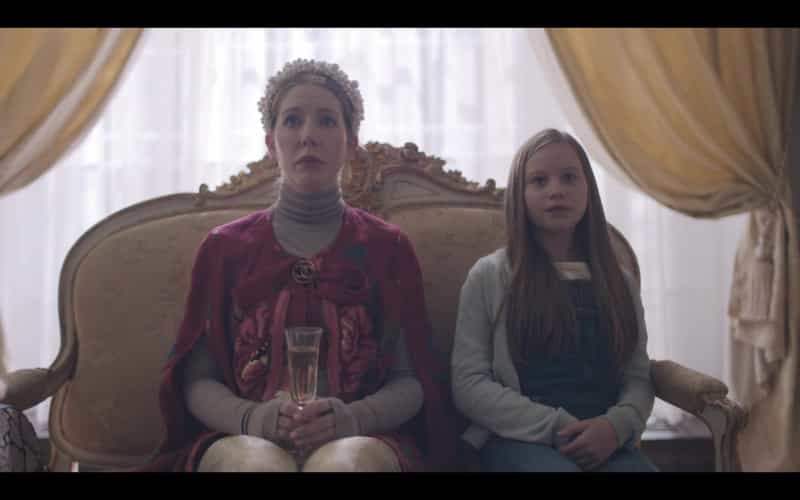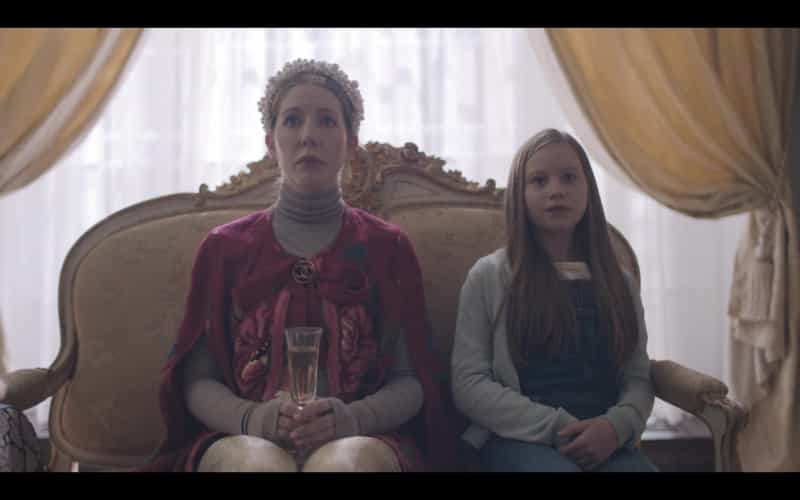 Possibly our favourite outfit of the show was this stunning Chanel cape paired with a long sleeve turtle neck, and of course another statement headband.