The Barbie-fication of fashion has been taking over the more feminine side of fashion for some time and it's soon set to take over the masculine side with the rise of Ken energy or Ken-ergy as Ryan Gosling deemed it, with hot pinks being the hottest trend on men this summer!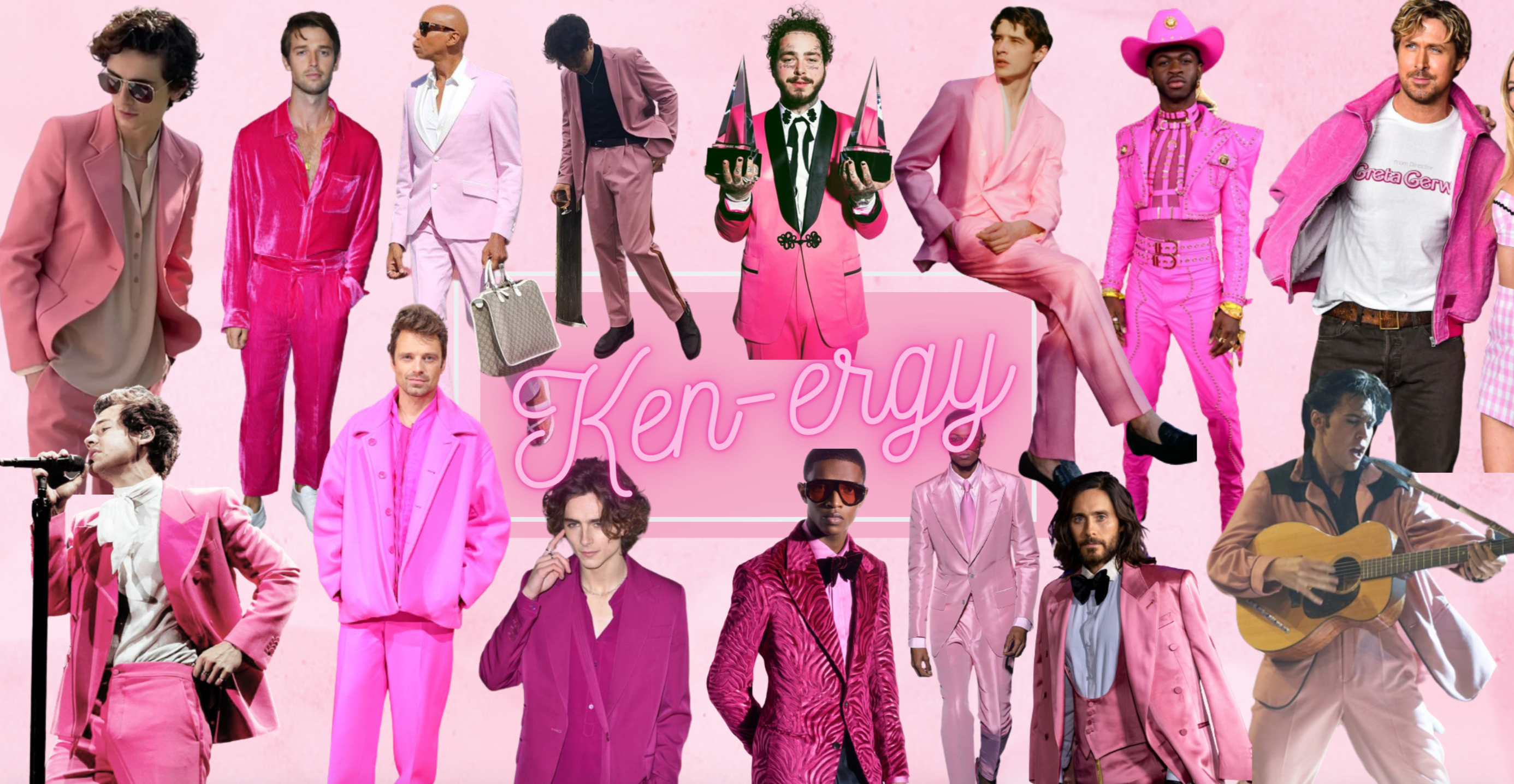 Ahead of the highly anticipated release of the 'Barbie' movie this July with Margot Robbie and Ryan Gosling leading the star studded cast as Barbie and Ken, Barbie inspired fashion has taken over the world! Thanks to Barbie's long association with style and the colour pink, everyone is diving head first into this trend amid the movie's release! From Runways to Tiktok, Ken inspired fashion can be seen everywhere on celebs like Timothee Chalamet, Jeremy Strong, Sebastian Stan and Lil Nas X, with Ryan Gosling setting the standards for men everywhere.
Bright pink is the second fastest rising colour this season, with WGSN announcing a 138% growth in pink shades this year with 3 different shades of the colour being in the top 5 fastest rising colours. The spring 2023 colour report claimed bright colours are certainly in this season and paid attention to a hot pink colour palette on just about everyone and high street brands are set to follow this upcoming trend.
Brands like Valentino, Brioni, Balmain, Marine Serre and Tom Ford are among the many that have showcased hot pink looks in their menswear collections over the past few years.
Valentino are certainly taking the lead in the designer brands adding a hot pink twist to their fashion for men. Showcasing the ken-ergy inspired looks in their womenswear and menswear AW22 collection from their creative director Pierpaolo Piccioli. With a constant display of hot pinks from jackets to shirts to shoes to bags and coats, everything in these looks is entirely pink!
Rapper Lil Nas X became one of the first males to truly embody the ken-ergy trend in a full pink outfit with a matching pink cowboy hat at the 2020 grammy's and inspire countless other males to follow in his footsteps. Jared Leto wore a full pink suit to the 'House of Gucci' premiere in Los Angeles and Sebastian Stan certainly followed suit when he wore the first look pictured above from the Valentino AW22 collection to the 2022 Met Gala. Celebrities like Harry Styles and Timothée Chalamet have already regularly been giving their fans the ken energy with an abundance of pink in their red carpet and street style looks but Ryan Gosling is definitely giving us a real taste of the ken-ergy prior to the release of the Barbie movie !
It's not just the designer brands that are opting for pink shades, the high street brands have certainly followed with pink styles so you too can get the barbie inspired ken-ergy looks!
You can shop the look on the high street from places like Boohoo Man, JD Sports and Matalan!