When we think of a typical corsage, we would usually picture the classic all-American prom date ritual of your date (or parents) awkwardly pinning an obnoxiously large flower to your wrist or dress.
However, with Spring/Summer fast approaching, we have seen popular design houses such as Prada and Loewe switching that cringe-worthy prom narrative and incorporating a more unconventional corsage detail into their collections this year.
Loewe is probably most known for their anthurium detail pieces, which have caused quite a stir on social media. The brand has reimagined the traditional rose style corsage and has incorporated a fresher, and admittedly cooler, anthurium detail into bag charms, bra-styles and even shoes.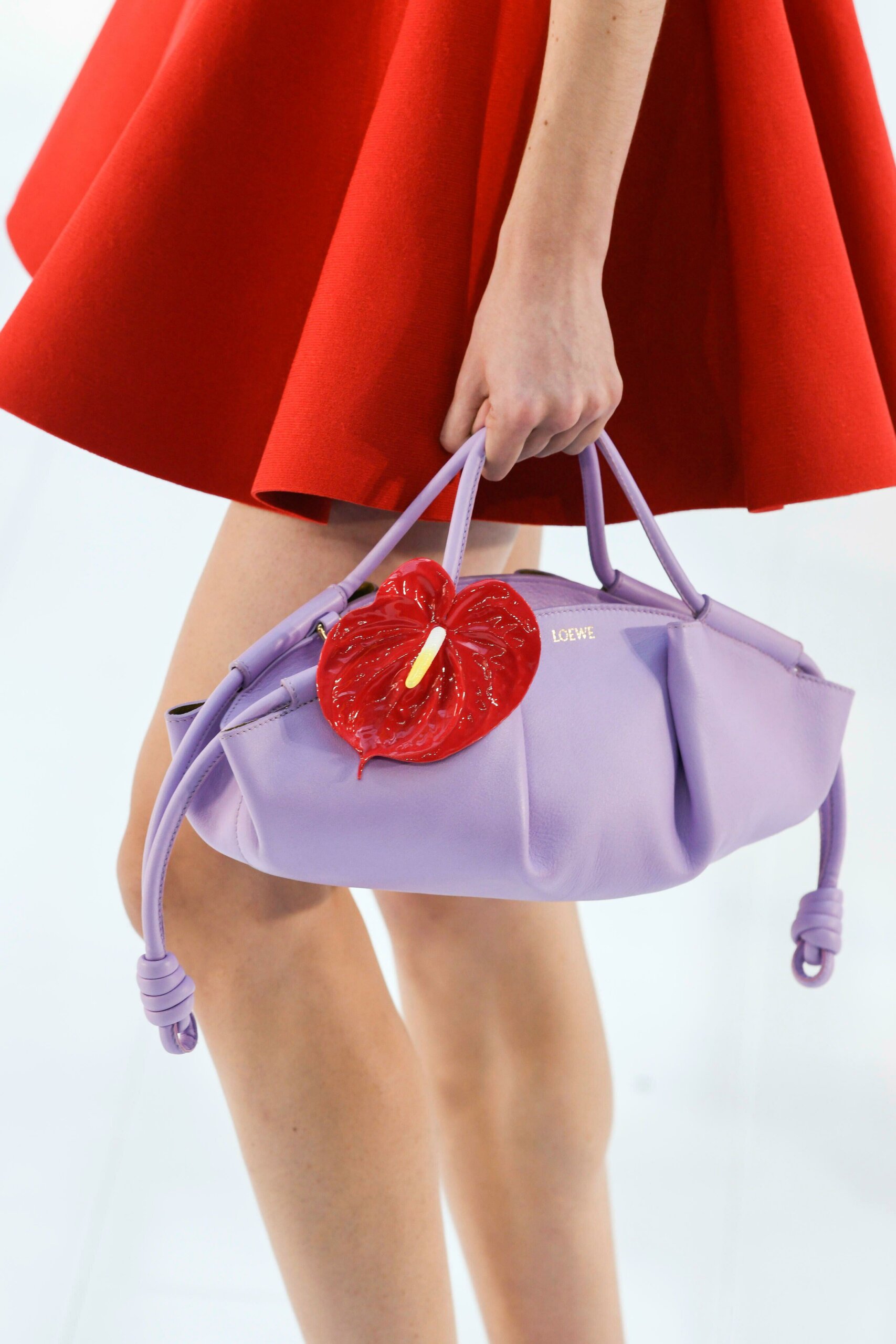 Miuccia Prada decided to keep it mostly classy and stick to the rose design with her SS23 Milan Fashion Week collection, where models sported short sleeve blazer-style tops and dresses, adorned with floral boutonnieres and large buttons. Tote shopper bags were also covered in the corsage inspired florals; we can absolutely see the nappa leather bag being the bag of the season this spring.
This is not the first time we have seen corsages creep into mainstream fashion, with celebs such as Sarah Jessica Parker sporting a classy corsage in Sex In The City, inspiring women to embrace a symbol of being feminine.
So the corsage has been around forever, and what goes around always comes back around, what makes this year so different? This year we are expecting a rebirth of choker inspired necklaces. We have seen and heard about red carpet looks abandoning classic jewellery, with 'It' girls such as Kendall Jenner  ditching their necklaces for corsage motif chokers- possibly in an attempt to bring back some 00's nostalgia that we've been seeing more of in fashion this year. Rather than garish prom style corsages, we're seeing toned down colours and structured fabrics such as leather and silk.
View this post on Instagram
The new trend has quickly creeped into mainstream fashion with high street retailers such as &otherstories, Mango, and New Look now stocking similar flower chokers and appliquéd garments. Hopefully the redefined flower emblem stays as a staple this spring.
Where to buy: