We tend to get our fashion inspiration from all corners of our lives, whether in the pages of our favourite glossy magazine, an Influencer on Instagram or someone close to home, our mothers.
Hollywood star Angelina Jolie made headlines at the Eternals premiere in Los Angeles, where she made a rare appearance on the red carpet with her five children, all of whom were wearing famous outfits from her wardrobe. What made this appearance even more special was her daughter Zahara, 16, wore the same silver Elie Saab Haute Couture gown Jolie wore for the 2014 Academy Awards. Shiloh, 15, wore a Gabriela Hearst slip dress worn by her mother back in July at Guerlain's 'Women for Bees' initiative event.
View this post on Instagram
If Angelina Jolie's famous children can steal their mother's clothes, why can't we?  That's why this week, the team at Fashion North went inside their own mother's wardrobes to find outfits they would rock and how they can be styled differently.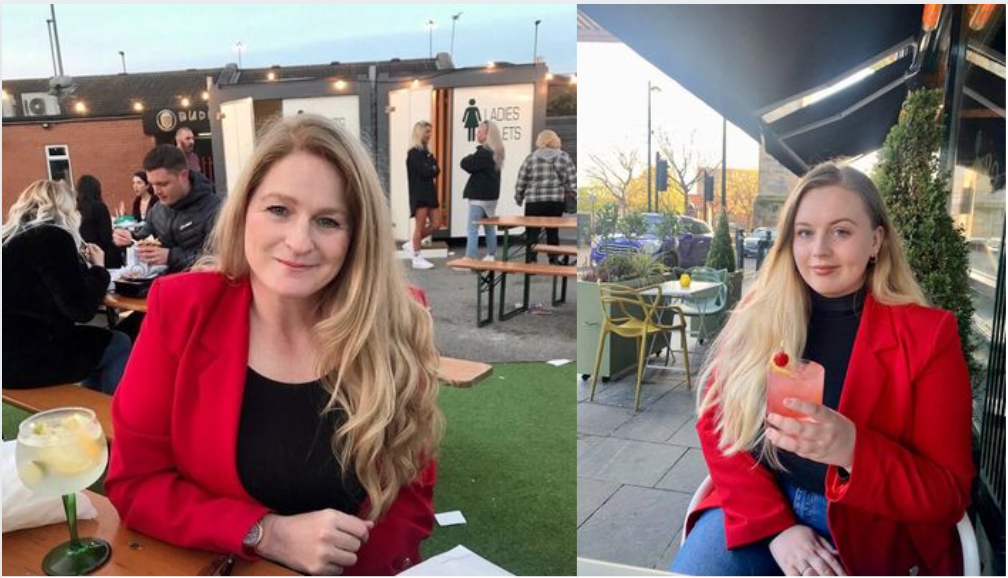 Image credit: Holly Allton
Holly Allton – Features Editor and her mam
I have always borrowed my mam's clothes for as long as I could remember. From wearing items from her younger days as a teenager to even the current day of borrowing something that she would have only bought a few months ago. When disco pants were a thing, I used to wear a bright pink pair that she previously wore as a young girl for a dancing competition.
Her style is classic, timeless, and bold. I love to take fashion inspiration from her. Her favourite colour is red, therefore most of her wardrobe is made up of red items, such as jackets, dresses, shirts, and heels. Red is such a statement colour, and I feel it is the perfect colour to wear to radiate confidence. That's why I had to wear this gorgeous red military-style blazer of hers for a night out.
Want to steal Holly and her Mam's style? Then shop the red blazer on Boohoo.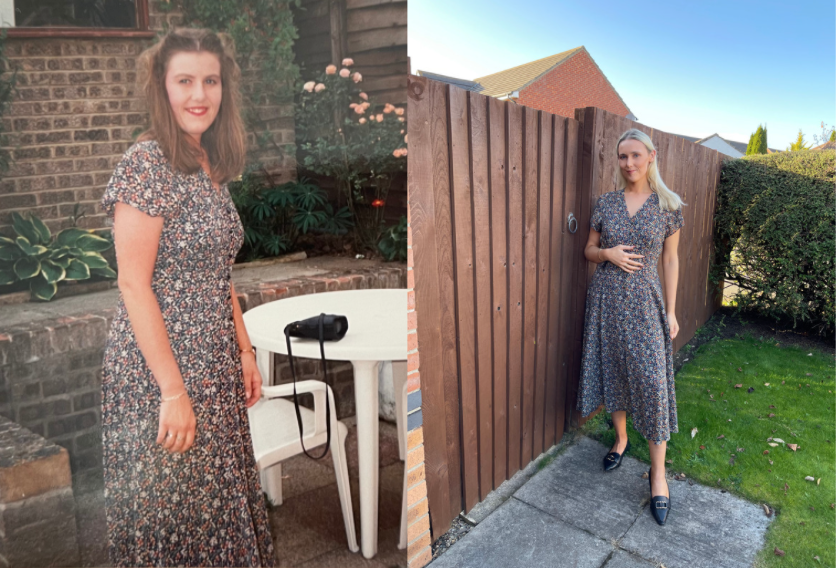 Image Credit: Lucy Britnell
Lucy Britnell – Editor and her Mam
I have to give a lot of credit to my Mam, Louise for my love for fashion, back when she was my age she would spend all her money on clothes to go out with her friends, something that I do myself today. Taking a look into her wardrobe is always so inspiring, the clothing she wore in the 90s is so similar to the trends of today. This classic floral maxi dress (as above) has stood the test of time, being a wardrobe staple that still proves to be on-trend nearly 30 years later.
Do you steal your style inspiration from your parents? Tweet us @Fashion_North.