Nike is perfect for anyone looking for a stylish sporty look. Established in 1964, they've been a favourite in the sport world ever since and cover everything from everyday attire to serious sport wear.
The brand have an extensive range of running gear, from tee's and long sleeve tops, to shorts and leggings. They also have a great range of running shoes to suit all of your sporting needs.
In recent years, the sportswear label has become more eco-friendly by opting for organic and recycled cotton and polyester in some of their products and have also included some water reduction creativities in their supply chains.
Nike are favoured by many celebrities including Kobe Bryant, Kendall Jenner, and Saffron Barker.
According to a report in The Guardian, the company has faced backlash in the past for child labour and sweat shops. Despite this, Nike continue to be one of the most popular sportswear brands in the world.
My top three favourite pieces from Nike are:
Airforce 1's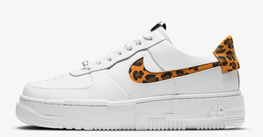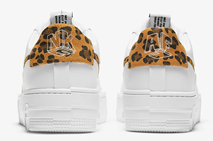 (Credit : Nike Official Website)
These shoes are a timeless classic and so on trend! Sold by all major retailers, you can find many variations of these gorgeous shoes in lots of different colours. This particular style is from Nike Official: Nike AF-1 Pixel SE Women's Shoe. Nike GB and cost £94.95.
Nike Swoosh – Medium Support, Printed Sports Bra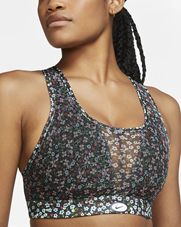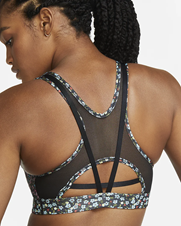 (Credit to Nike Official Website)
The swoosh collection is a personal favourite of mine. They provide excellent support while looking classy and feminine. I love the pattern on this piece also! It could double as a bralette with the right jacket, and the cross racer back adds even more support. This piece is available in XS to XL and costs £25.97.
https://www.nike.com/gb/t/swoosh-support-padded-printed-sports-bra-kX0klb/CU7392-010
Women's Crew – Plus size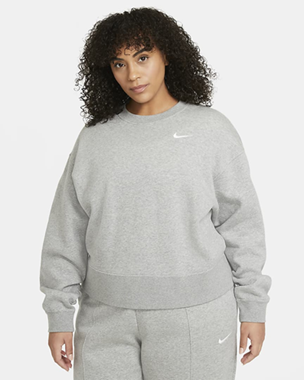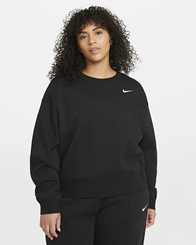 (Credit to Nike Official Website)
This piece is available in black, grey, neon yellow and cream. This sweatshirt is made from soft, heavy weight fleece to keep you cosy, warm and comfortable. Available in XL to 3XL, this product caters to all plus size women and those looking for an extra oversized sweatshirt. This is a very basic product but would work so well as a comfy outfit. It can be yours for £44.95!
https://www.nike.com/gb/t/sportswear-essential-crew-2SlQhM/DD2911-063