As someone who loves music and has from a very young age, certain genres have influenced the way I express myself through my clothing. I listen to a wide range of music, but the genres that show through my style the most would be indie pop and emo. Even when I am wearing softer looks you can see nods towards these influences through my shoes and jewellery.
My look today leans more towards the emo/grunge style. The hoodie I am wearing was loaned to me by a friend who purchased it at Hollister (£30).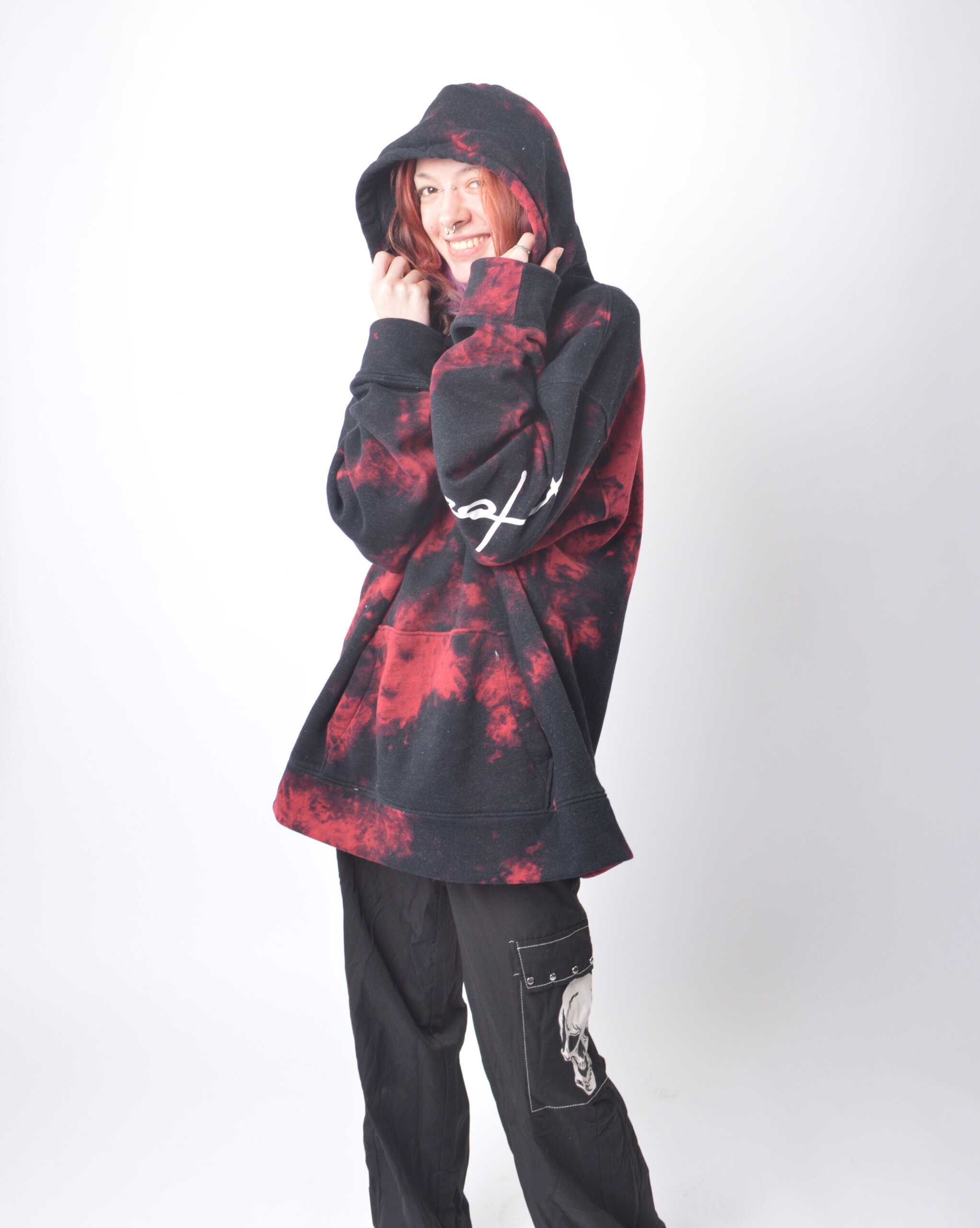 The ring (£1.50) and face jewellery (£3.50) is from Shein and the necklace is homemade, the chain being reused from a previously broken necklace and the ring on it being a hematite crystal (£2.99) from my local Crystal store Crystal Moon Emporium. The undershirt is a cropped black and white turtleneck from H&M (£9.99)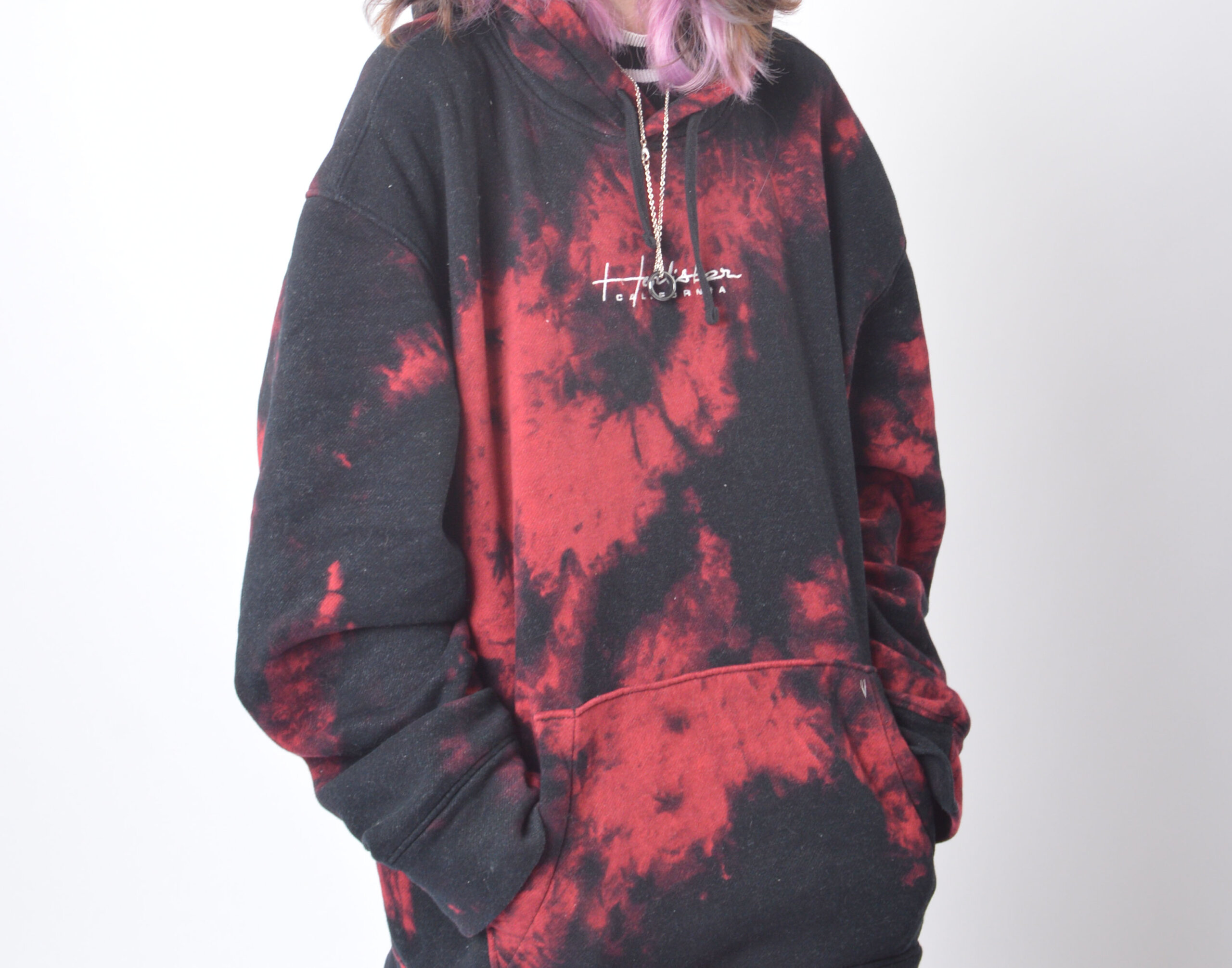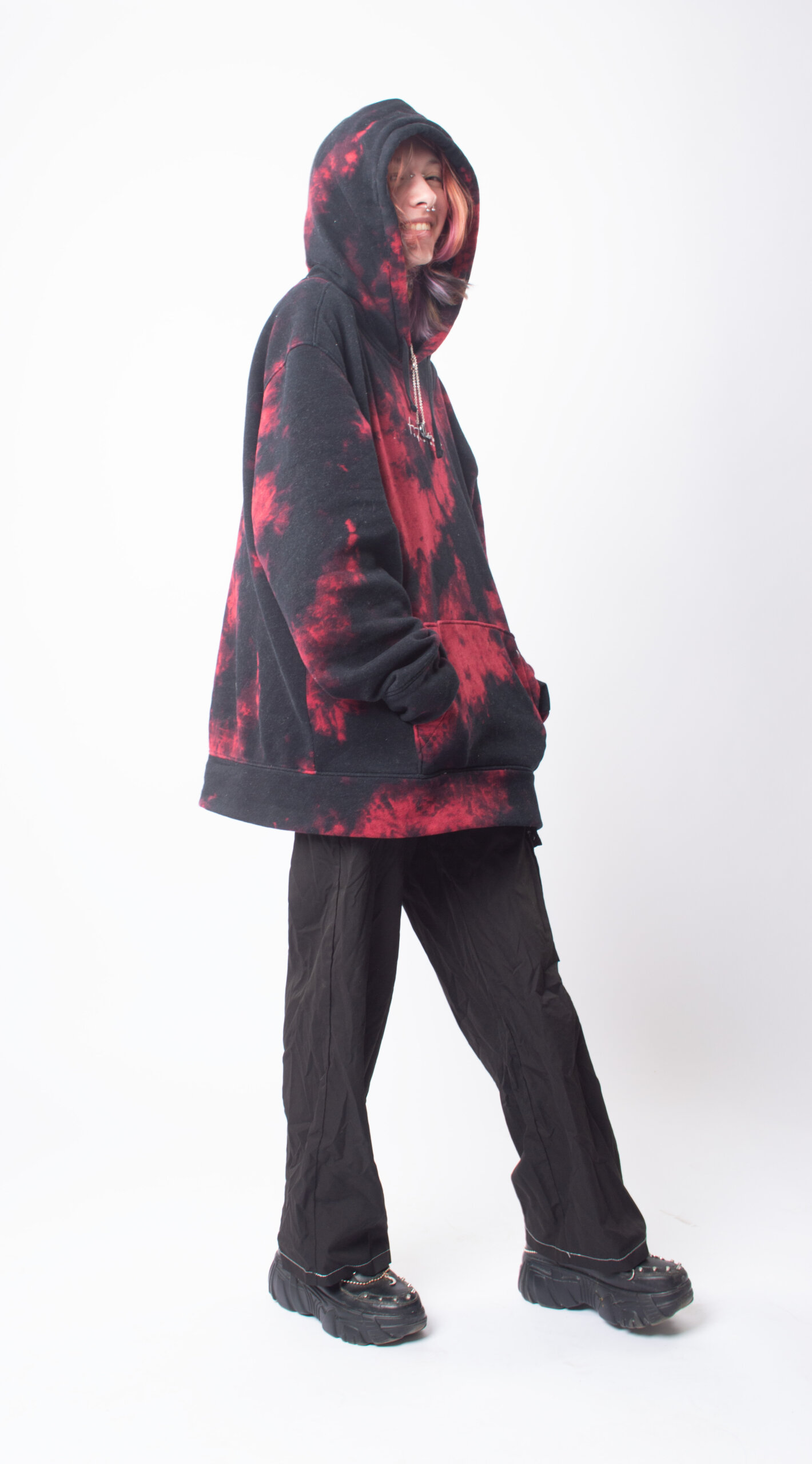 My shoes are from Koi Footwear and are the Jinx Mystic Charm trainers (£62). The pants are from Shein and are the skull graphic contrast binding pants (£11.49).