Words by Olivia Holden
Whilst typically as the summer season cools off we'd be expected to swap our bright bikinis for more muted jumpers, we're instead jumping on the neon bandwagon that is dominating the fashion industry this autumn/winter. It's worth remembering that 2018 has been the year of expecting the unexpected, and if you hadn't noticed that also applies to each month's trends.
The colour of the 80s has seen a complete revival. Before being associated with those cringe – practically too uncomfortable to watch – fitness videos and rave clothing. It is now being donned by most celebs as gym, dressy and casual wear.
We, however, are here to show you how to keep warm without looking like a highlighter, standing out because you look good, not because it looks like you've fallen out of someone's pencil case.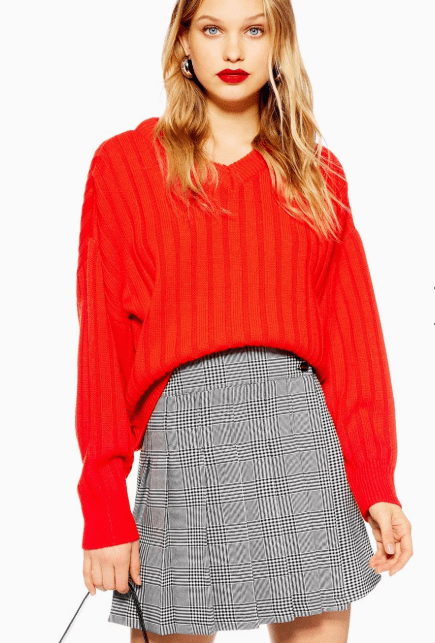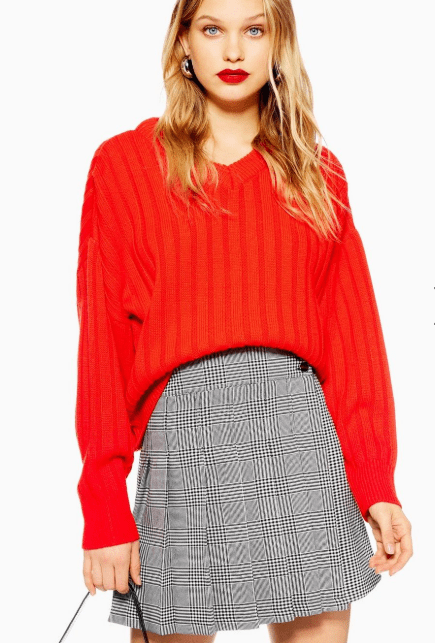 Topshop – £35.00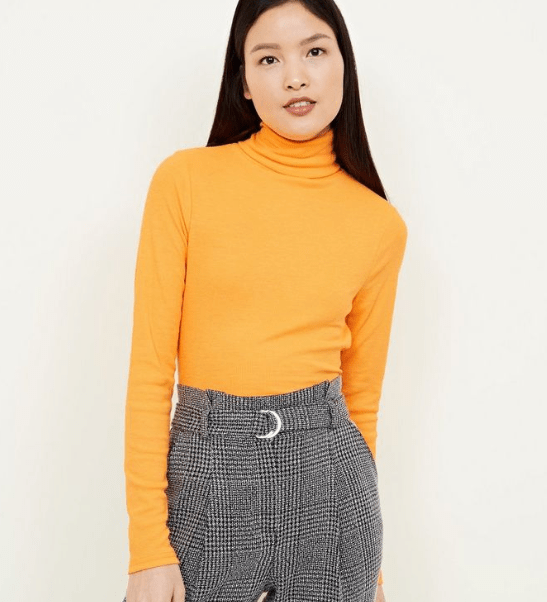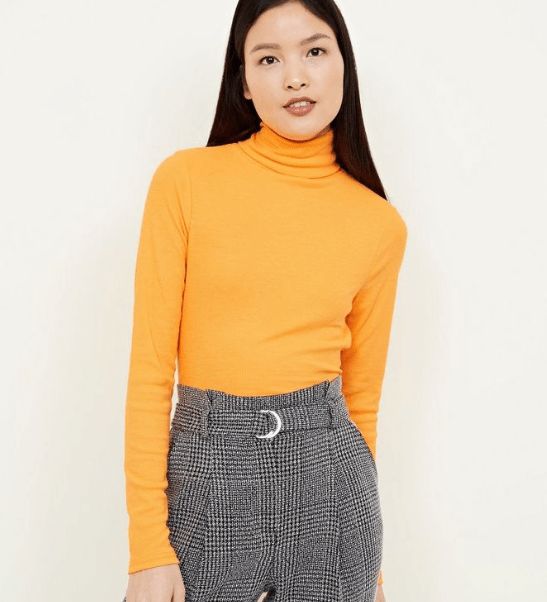 New Look – £8.99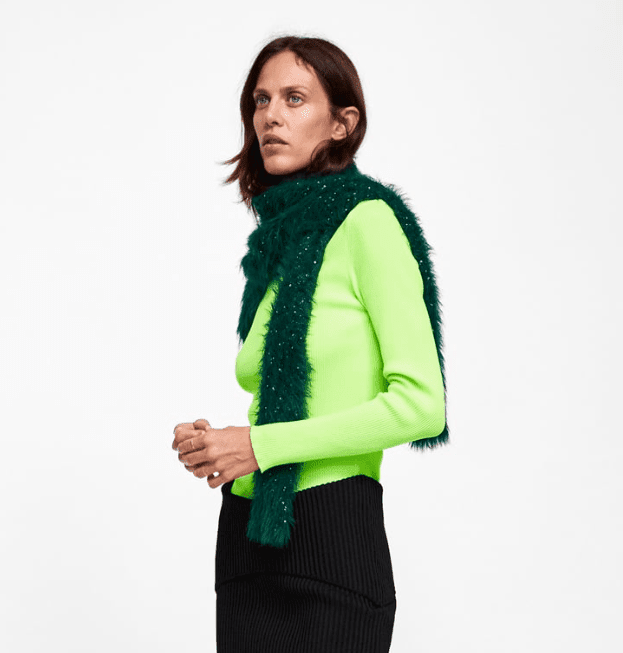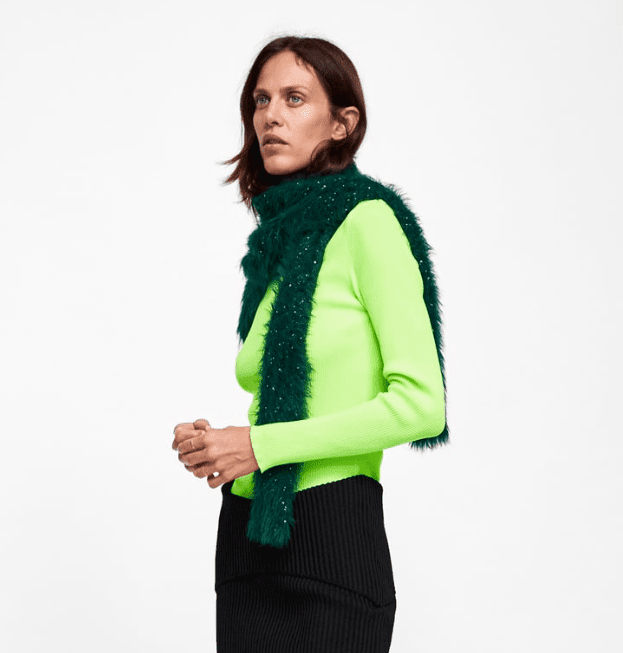 Zara – £19.99 (currently out of stock)
These three winter warmers are completely versatile, you can dress either up or down. For a more casual simple outfit, either colour could be paired with classic jeans and a blazer, or under some dungarees – which to have risen in popularity in the last few seasons.
Reflecting the fitness theme, a more street style, Kim Kardashian approach could be taken by pairing with joggers. To incorporate the two trends of the season the polo could also be worn with animal print, as seen on fashion influencer Hannah Whiting. It goes without saying Zara's green jumper – although they have it listed as yellow – is without a doubt one of the most popular neon picks this season, with the item being out of stock for the second time.
View this post on Instagram
Missguided has provided us with the ideal bodysuit for a night out – something you won't be losing your friends in.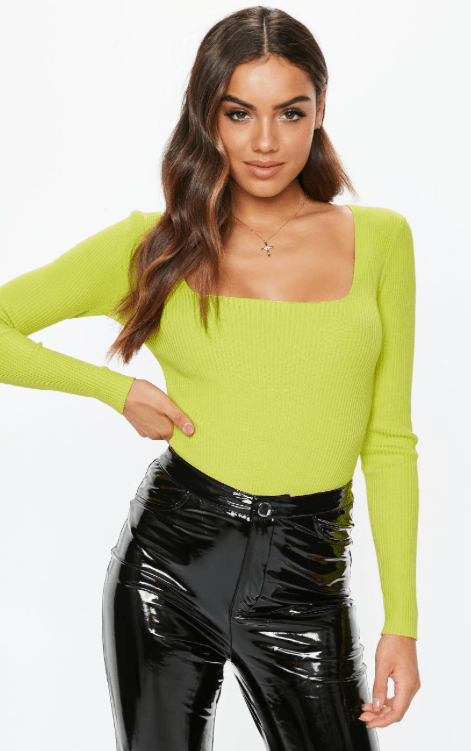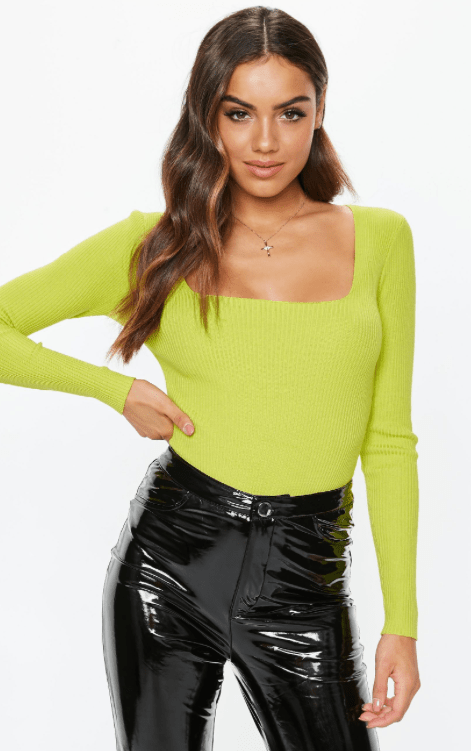 Missguided – £20.00
With its deep square neckline this piece is incredibly flattering for both bigger and smaller busted girls. The ribbed effect adds more dimension to the bodysuit and almost creates the impression of a patterned fabric, having been styled with black PVC trousers this is ideal for the way in which the two fabric surfaces contrast.
Neon – it was acceptable in the 80s and now in 2018.
Tweet us your top neon picks to @Fashion_North