This week marks 45 years since the first ever gig performed by legendary rock band, The Sex Pistols. 
The band –  famous for hits such as 'God Save The Queen' and 'Pretty Vacant'  and their only studio album Never Mind The B*****ks – made their first appearance when they supported the pub rock group, Bazooka Joe, at Saint Martins College in London.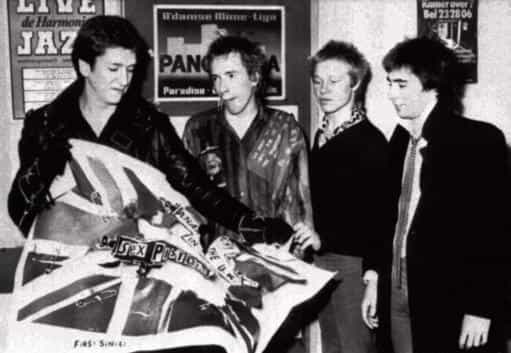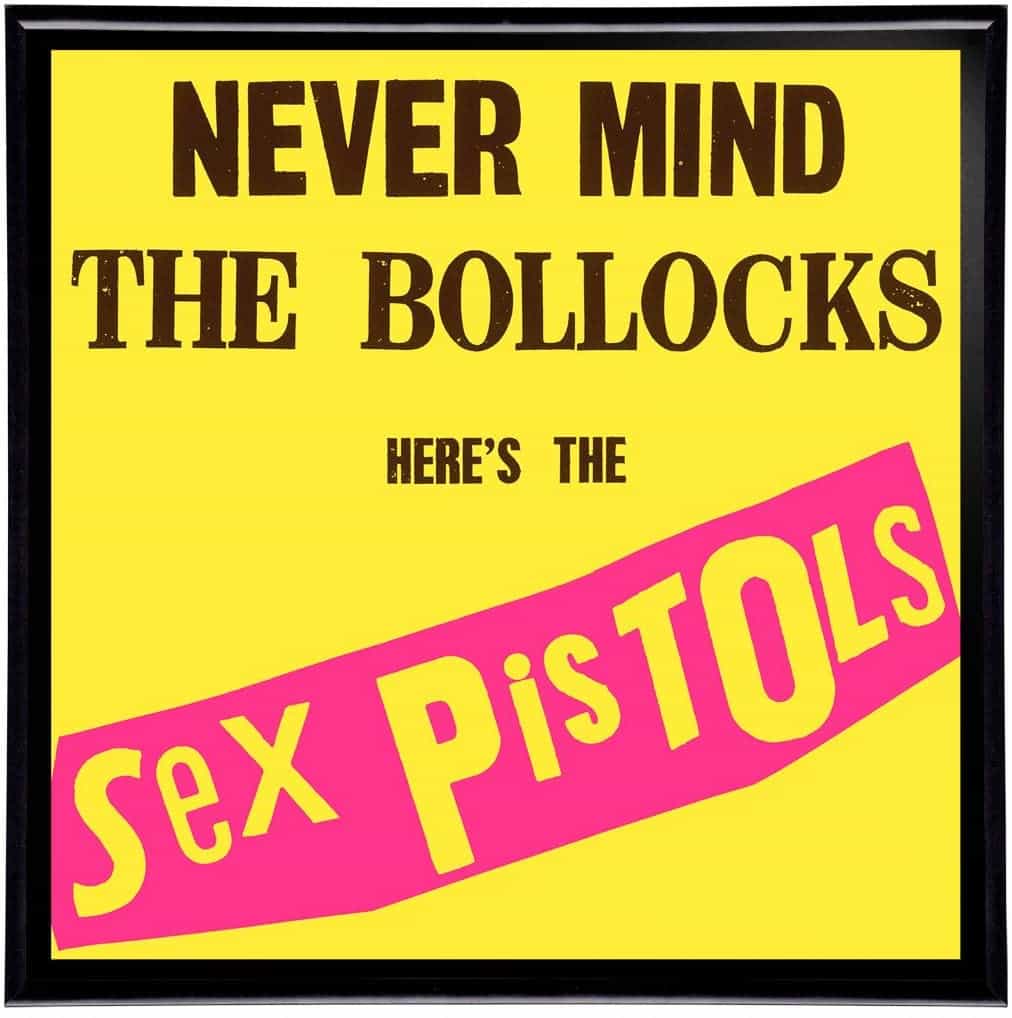 The Sex Pistols are just one of the iconic bands whose logos and images are regularly featured on graphic t-shirts.
Here at Fashion North, we are huge lovers of the band tee trend, as they're so simple and easy to wear and can be styled in so many different ways.
We've picked out three different band tees currently available online, as well as giving you some tips on how to style them. 
T-shirt dress
T-shirt dresses are great because you can dress them up for a night out or you can just wear them casually for a comfy day working from home. Team it with a pair of biker boots to get the perfect punk rock look, whilst still looking fashionable.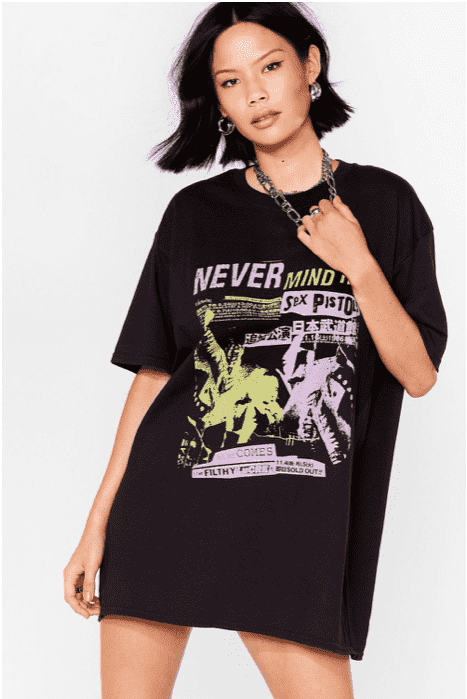 Never Mind the Sex Pistols graphic tee dress – Nasty Gal £12.50 (sale)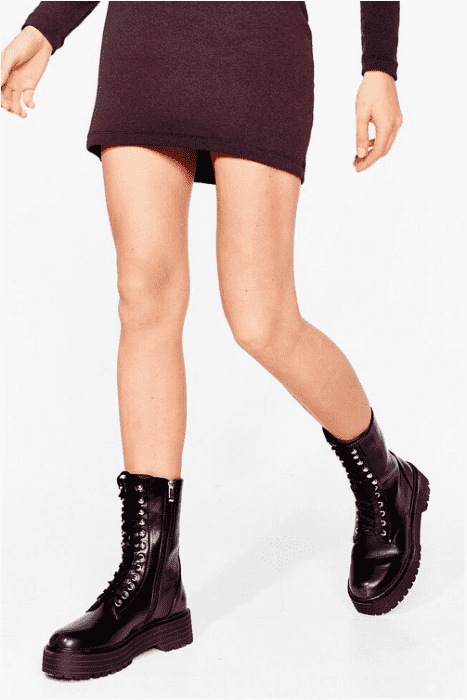 Kick ass cleated faux leather boots – Nasty Gal £30 (sale)
With faux leather leggings
The faux leather trend is huge right now, so these leggings would make a perfect combo with a band tee. Pair it with a leather jacket and some biker boots or trainers to complete the outfit.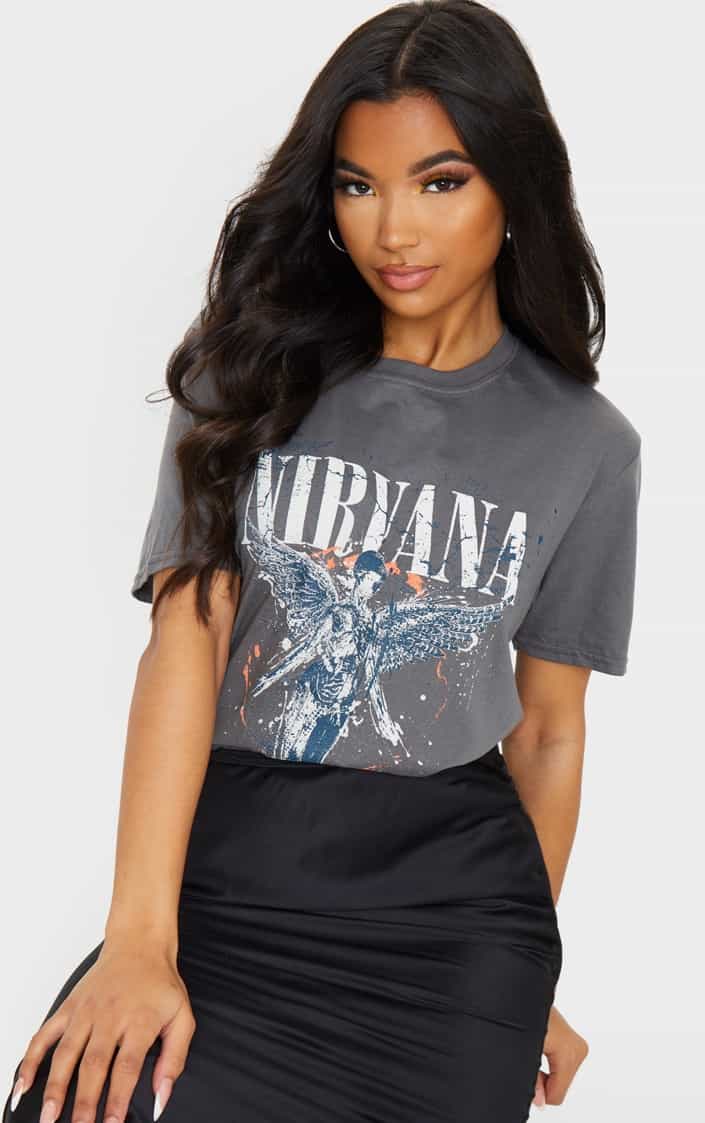 Grey Nirvana wings printed t-shirt – Pretty Little Thing £15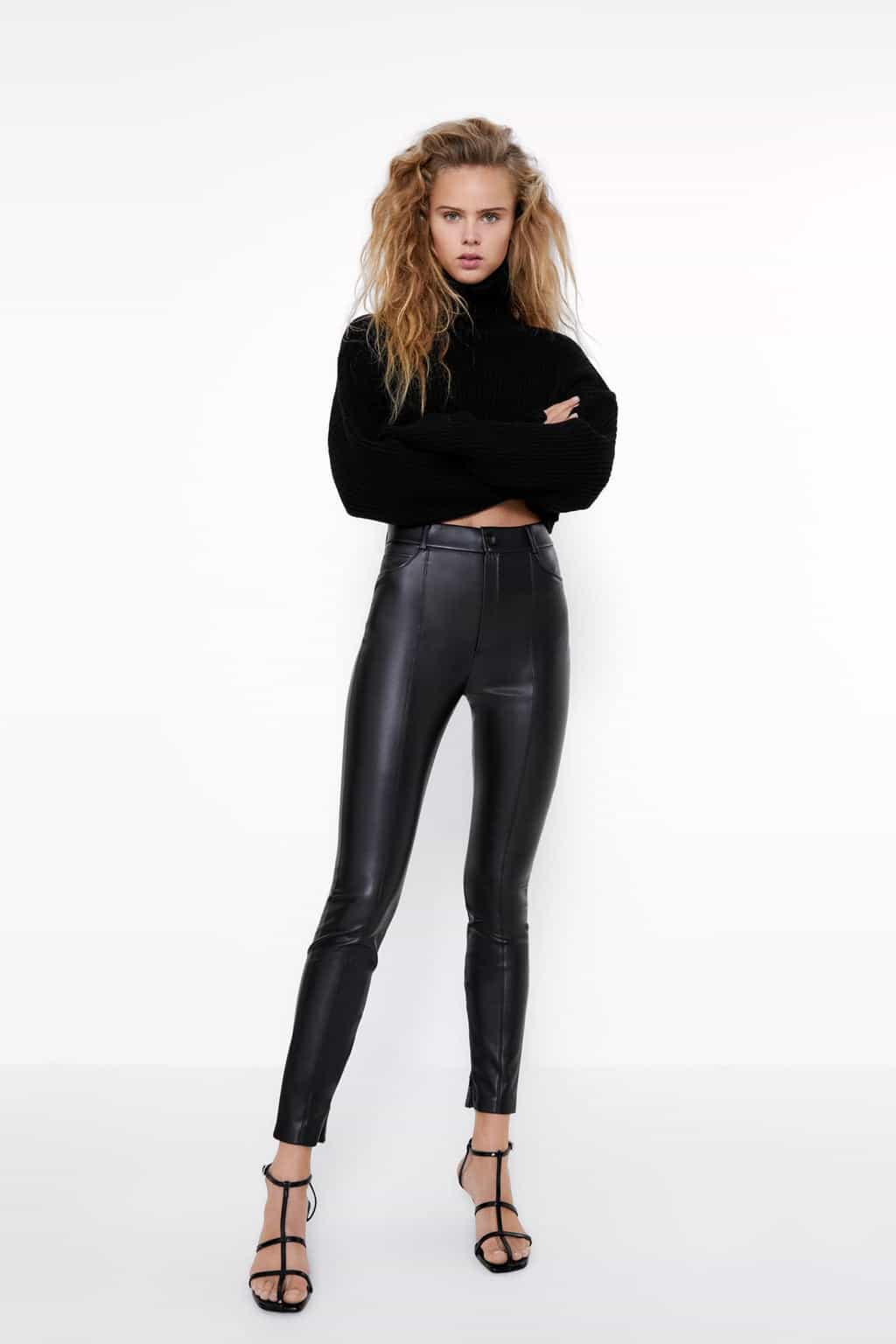 Faux leather leggings – Zara £19.99
With mom jeans
If you've not yet been converted to the world of mom jeans, then now is the time to make the change! Mom jeans look great with a band tee and trainers for a smart, but casual, relaxed look.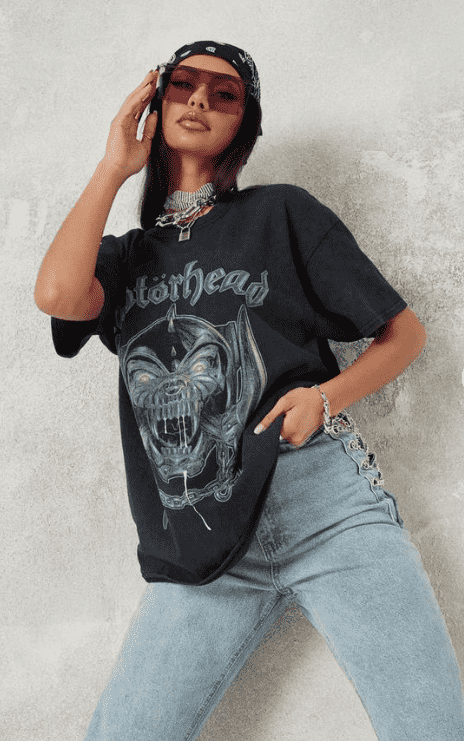 Black Motorhead washed oversized graphic t-shirt – Missguided £17 (sale)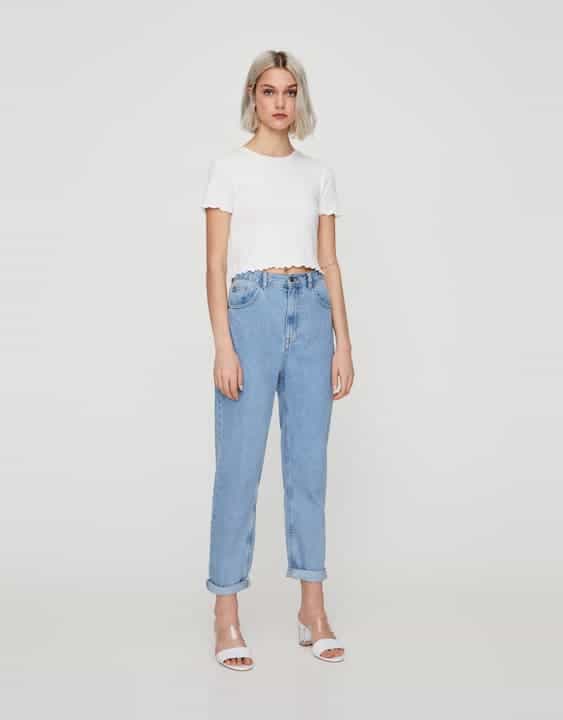 Mom jeans with elasticated waistband – Pull & Bear £25.99 
Do you own any band tees? Which one is your favourite? Let us know @Fashion_North!