Who would of thought 2023 would see socks become an item of fashion luxury rather than a basic essential?
AMARI AMARI's eye-catching, unique designs couldn't stay a hidden gem forever, and this summer I had the pleasure of organising a photoshoot using their sock & bags curtesy of Bagdrip. I pitched two ideas, and we went with the best – A Day at the Beach – a street fashion style shoot featuring clothing which is currently on trend/ due to trend in 2023. I picked the beach as its perfect for portraying a summery image whilst giving a fun editorial sense to the images, and a contrast to where you'd expect to see street fashion.
Outfit 1
Allow me to introduce Meredith.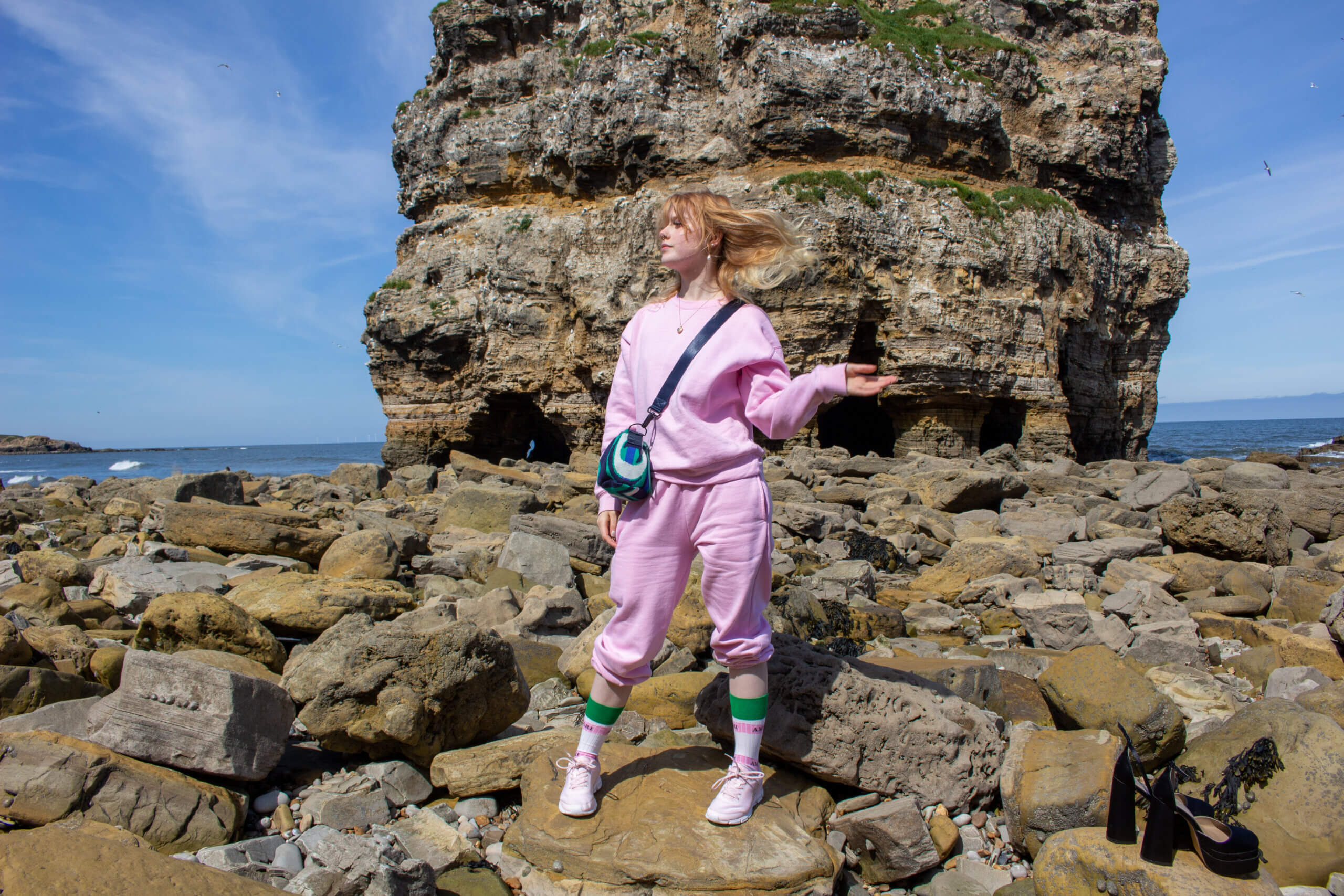 Making her modelling debut, Meredith wears the Madison Socks alongside a bright pastel pink tracksuit & trainers.
I picked this outfit to give a casual & cosy, lazy Sunday vibe. I paired trainers with the track suit to give a sporty sense and chose the bag to match the green pop of colour the socks so boldly boasts.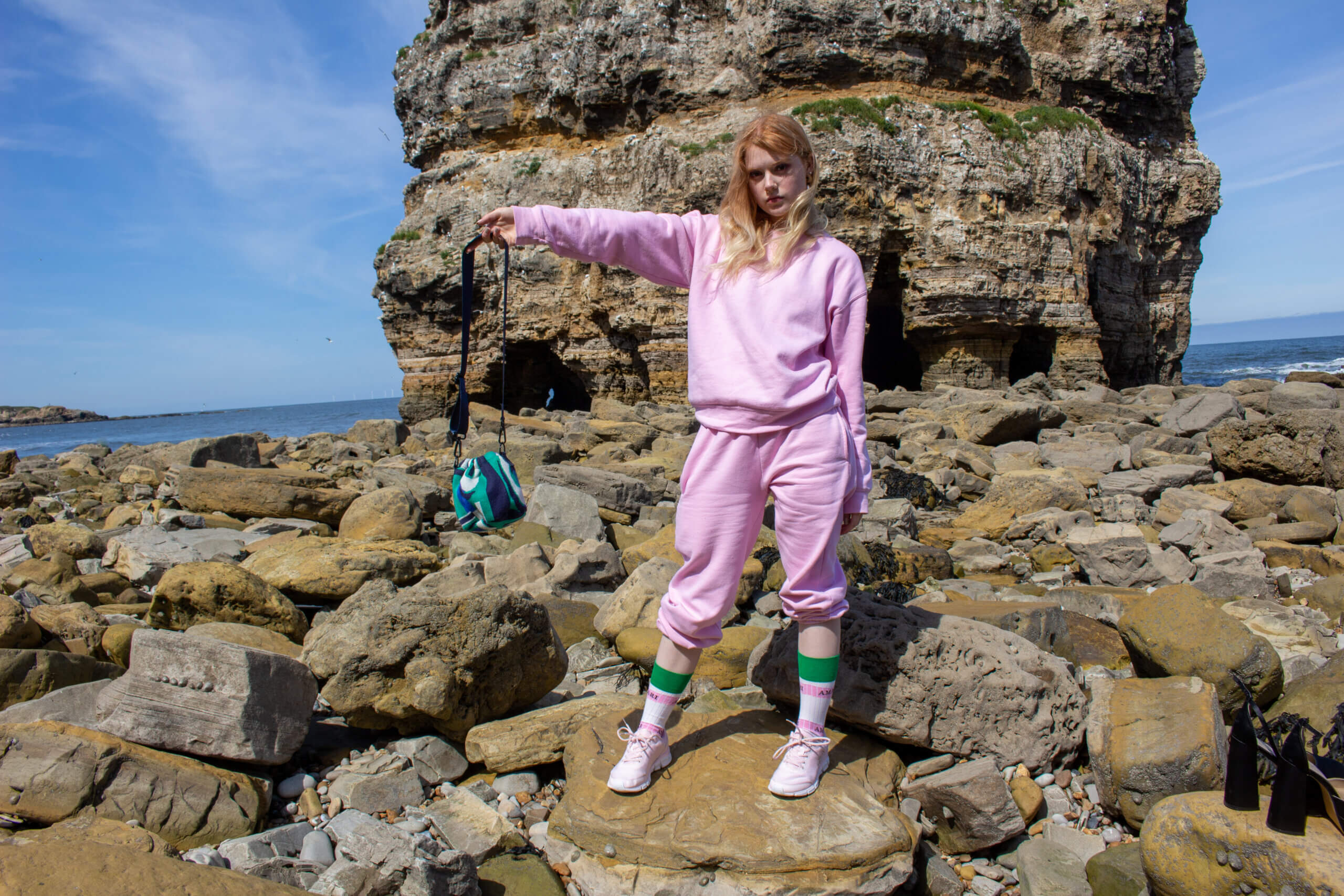 'Madison' Socks – £17
Upcycled Pouch Bag – £60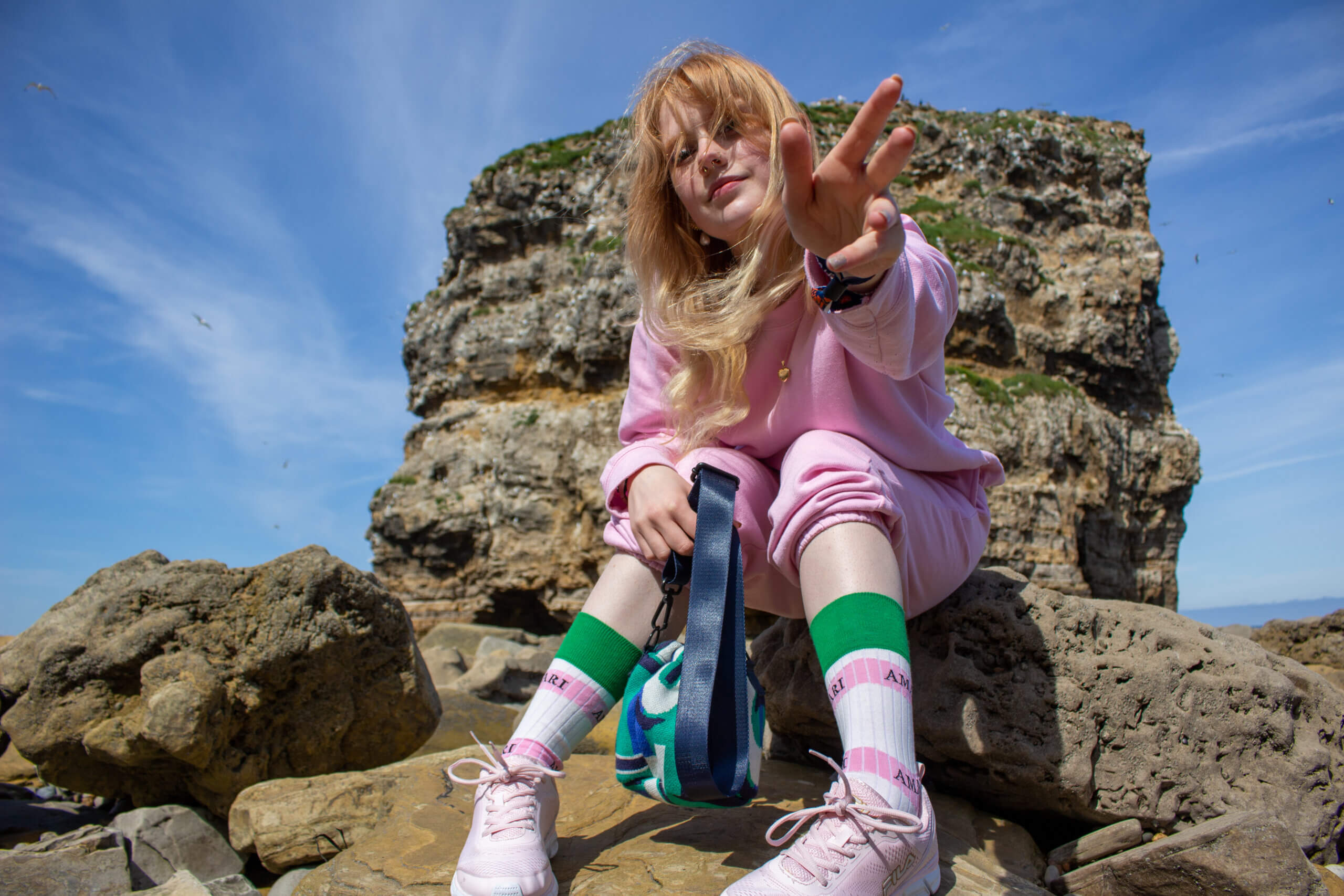 Outfit 2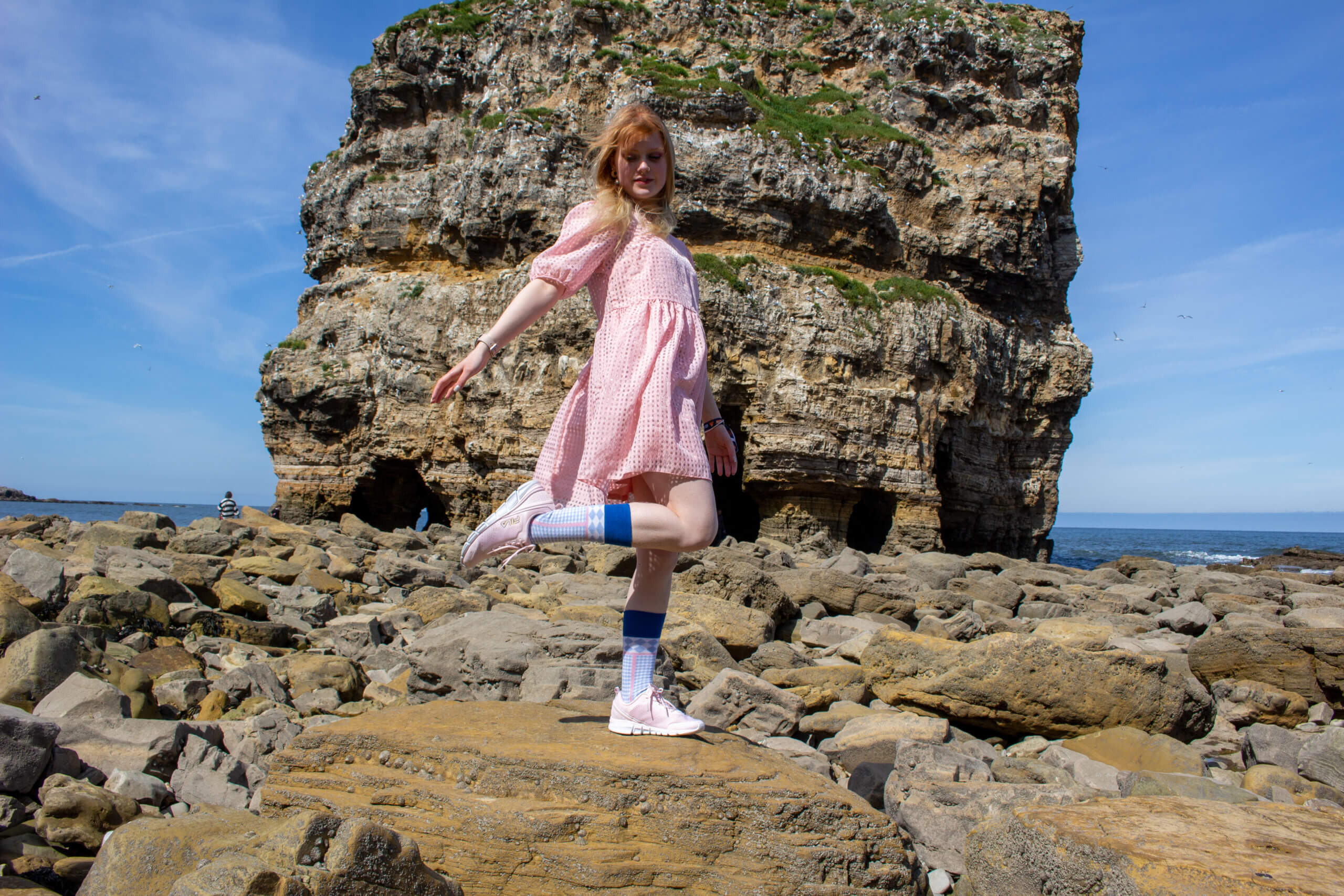 For this outfit, I set out to achieve a more feminine look. Sticking to the overarching street style theme, I paired the socks with a pastel pink dress to pair with the pink stripe through the sock. I did this to make the blue in the socks stand out more, making the socks a more visible part of the outfit.
AMARI AMARI doesn't make gendered clothing – their socks are unisex. A key focus for the business is inclusivity, they create their socks for everyone to enjoy, and their really is a pair fitting to everyone unique style.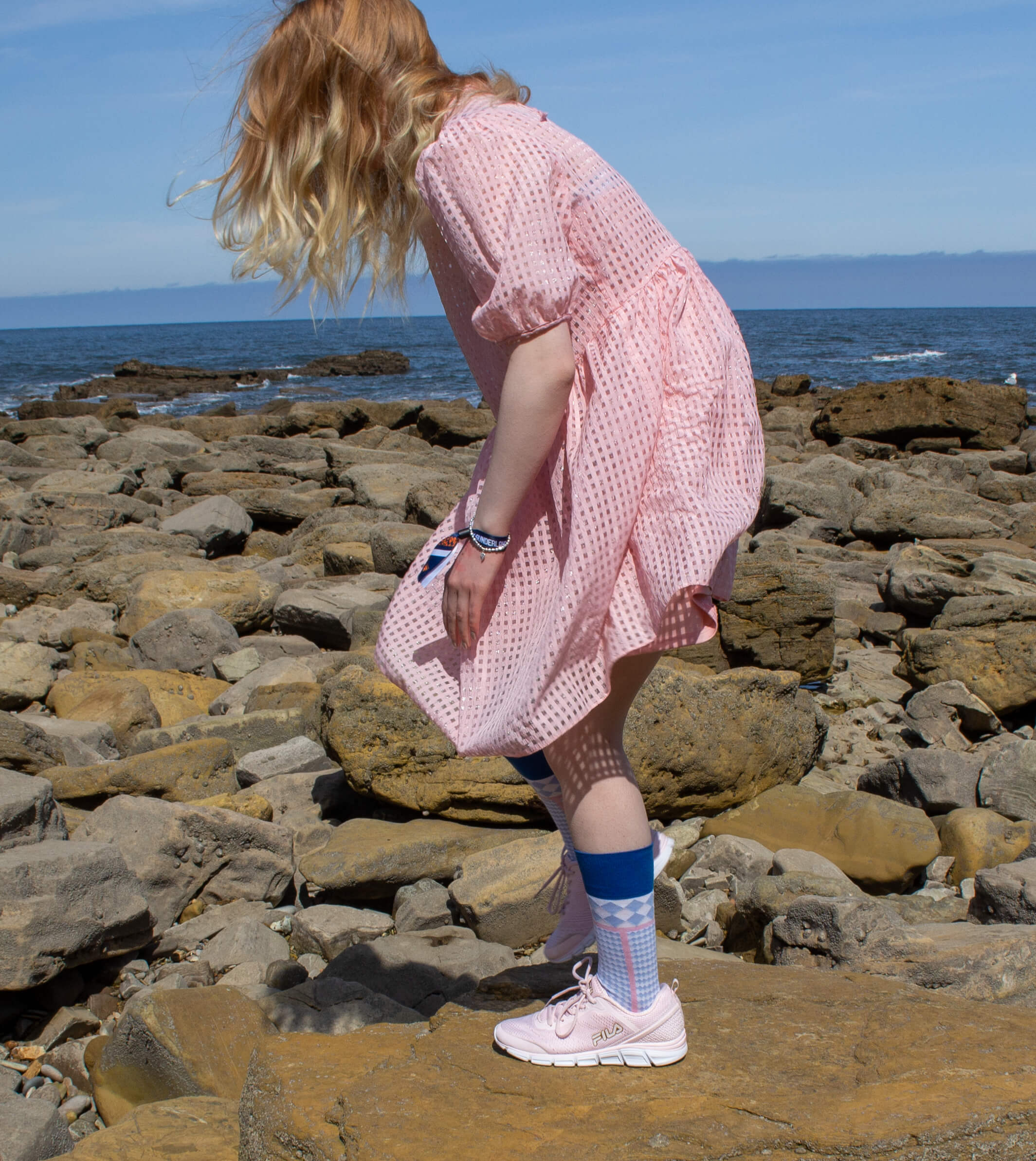 Pink Fila Trainers – £75
'Megan' Socks – £23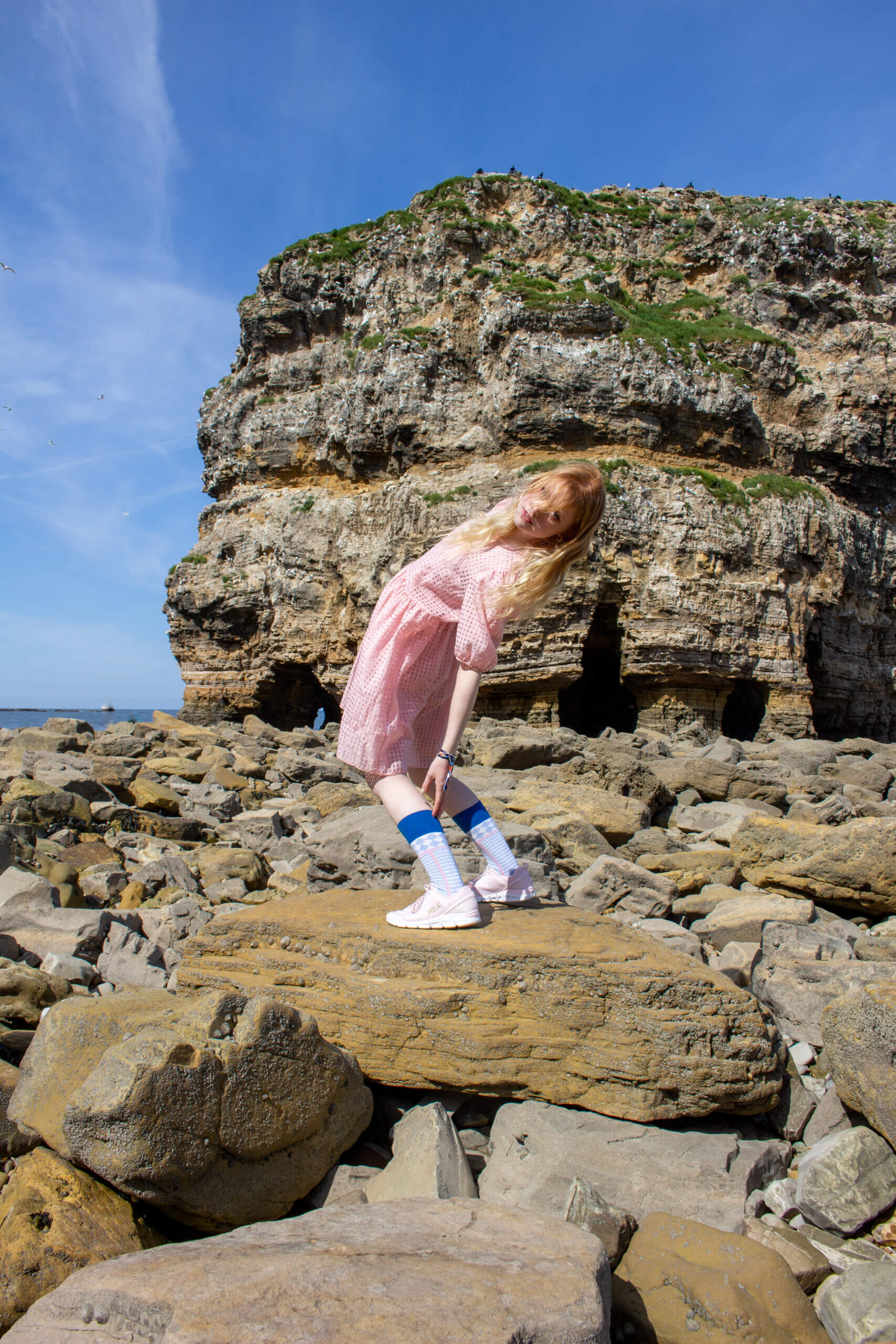 Outfit 3 & 4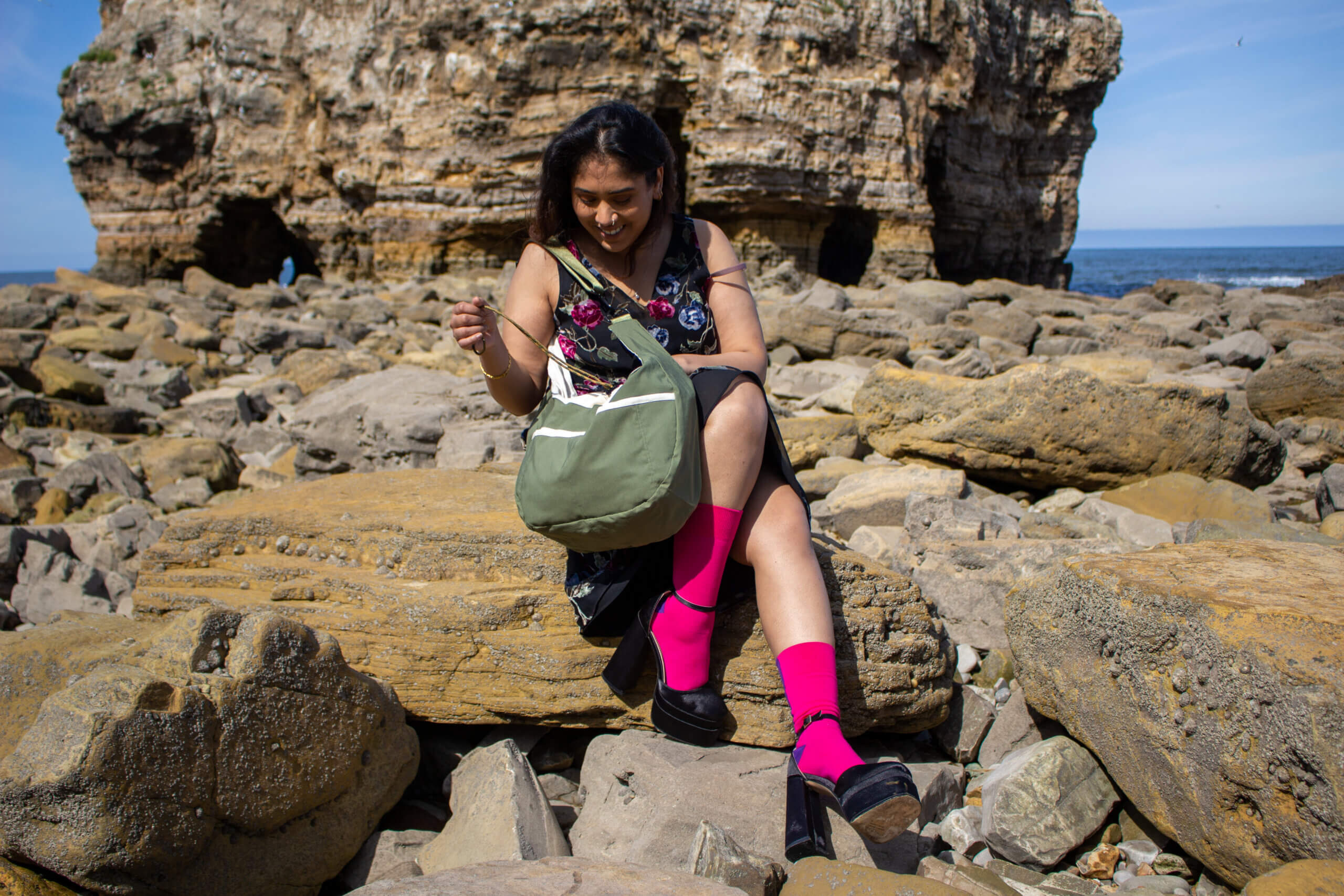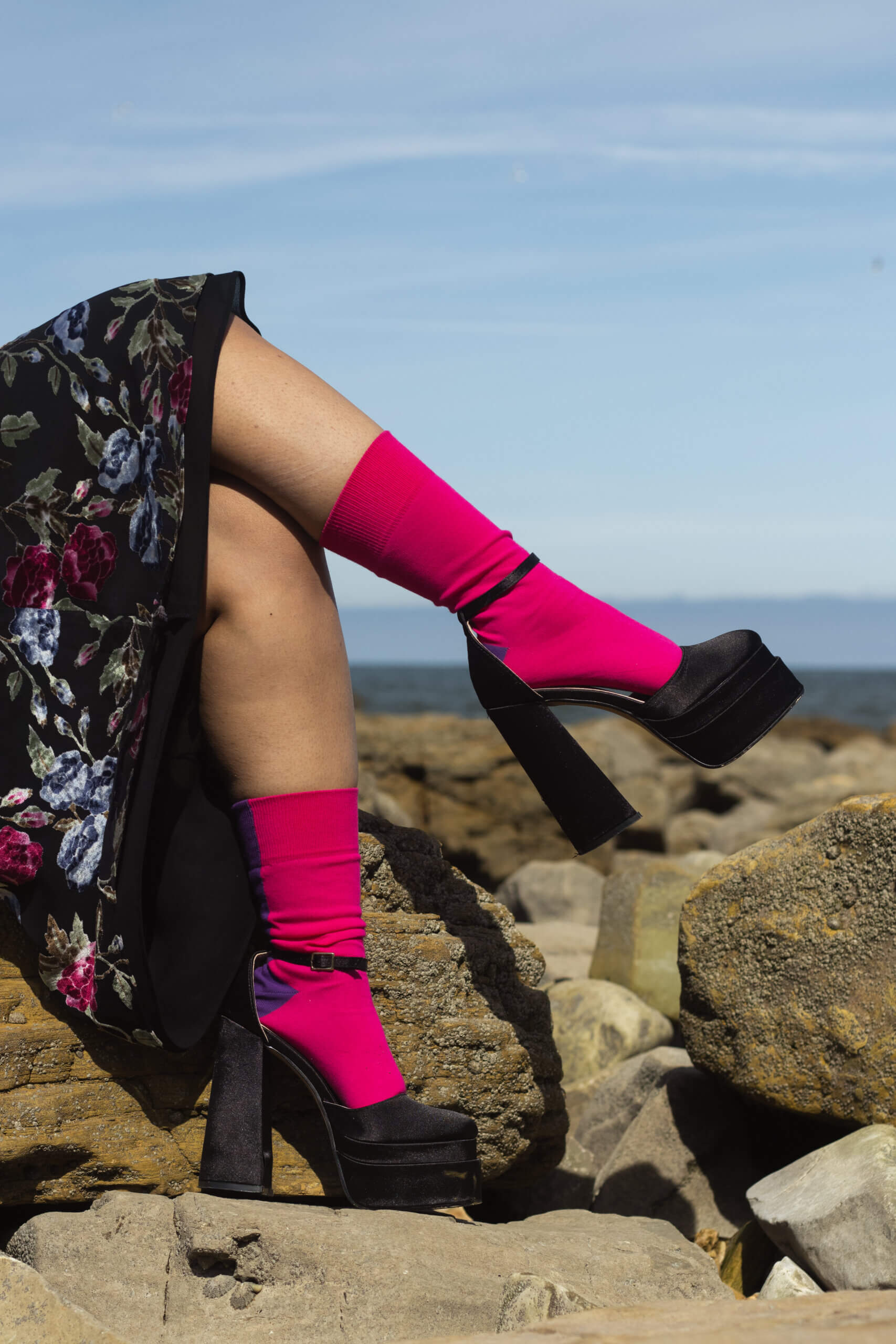 For model Shahena's first outfit I chose the bag & socks to highlight the different colours in the dress. The khaki bag from Bagdrip brought out the greens in the dress beautifully, while the bright pink of the socks works with the pink of the flowers. I felt for these images I did not need to add more blue to the outfit, as it matches the vibrance of the sky.
'James' Socks – £18
Black Heels – £12.50 (Sale!)
Khaki Sling Bag – £90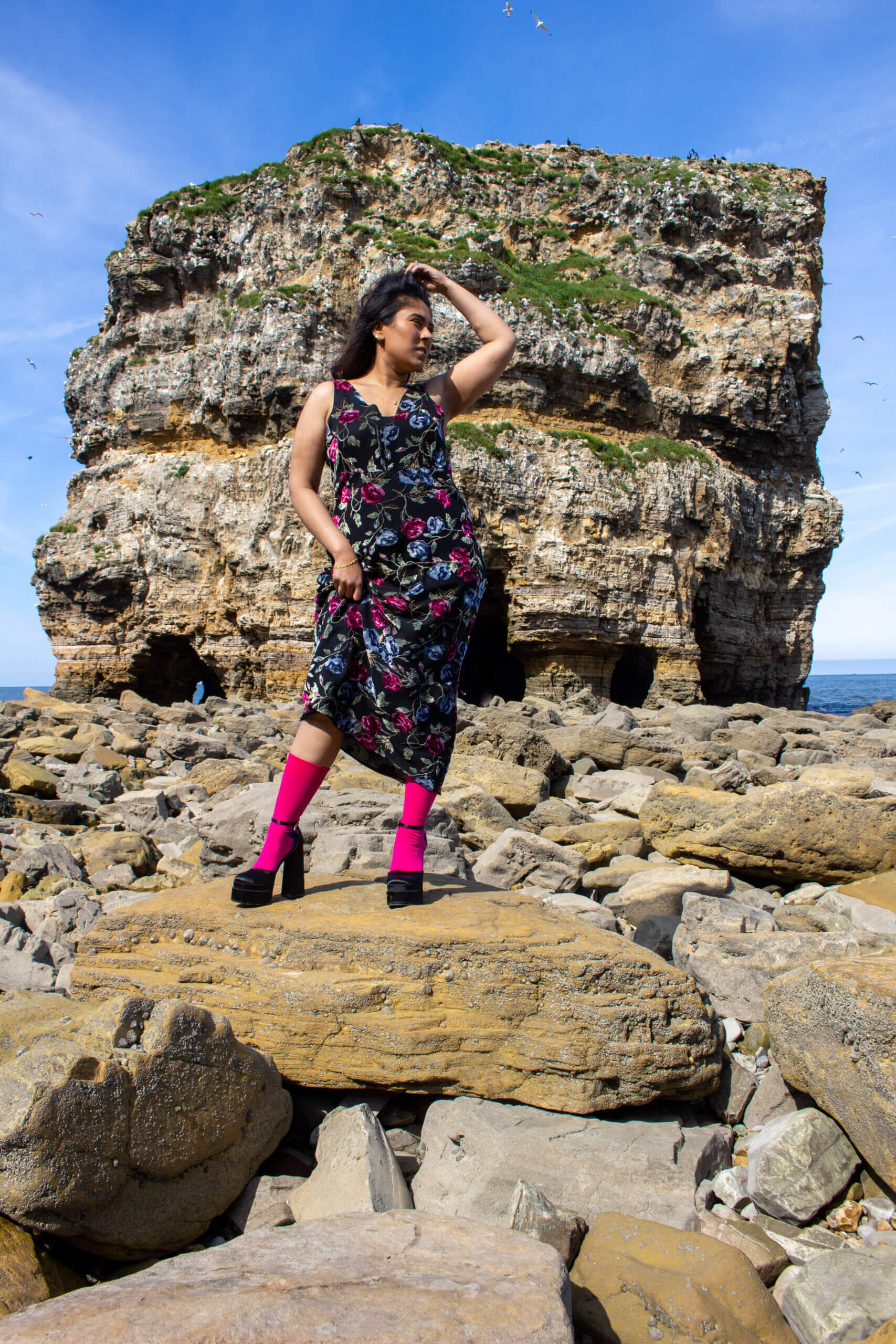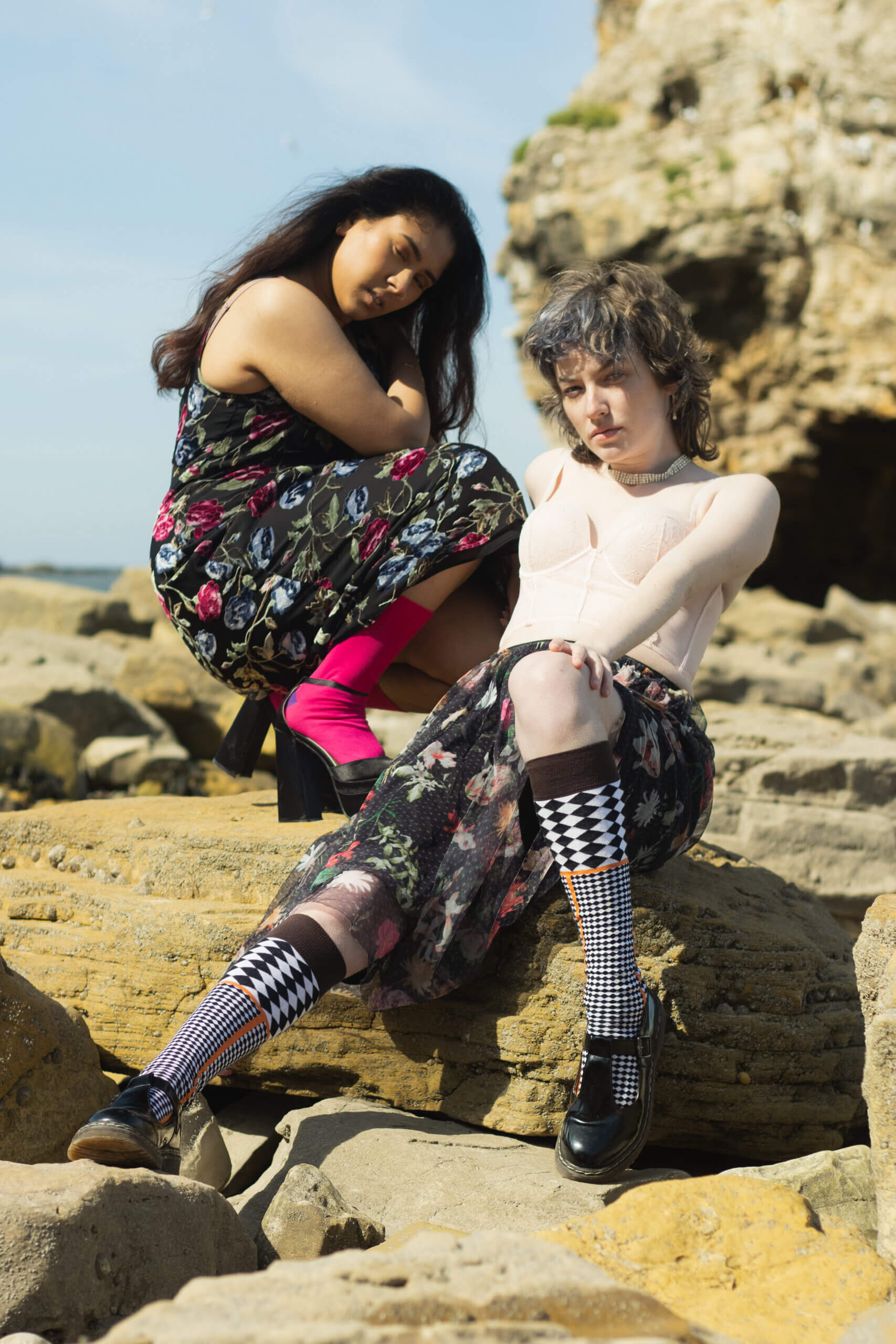 I paired the socks with this skirt to make a clash of patterns to catch viewers attention. Personally, I love a clash of patterns that still ties in the colours of the outfit, I think it's fun & controversial, like socks and Crocs. The floral (worn by Naomi) pairs well with Shahena's outfit which helps complement the image.
Dr Martian's Mary Jane Shoes – £139
'Megan' Socks – £23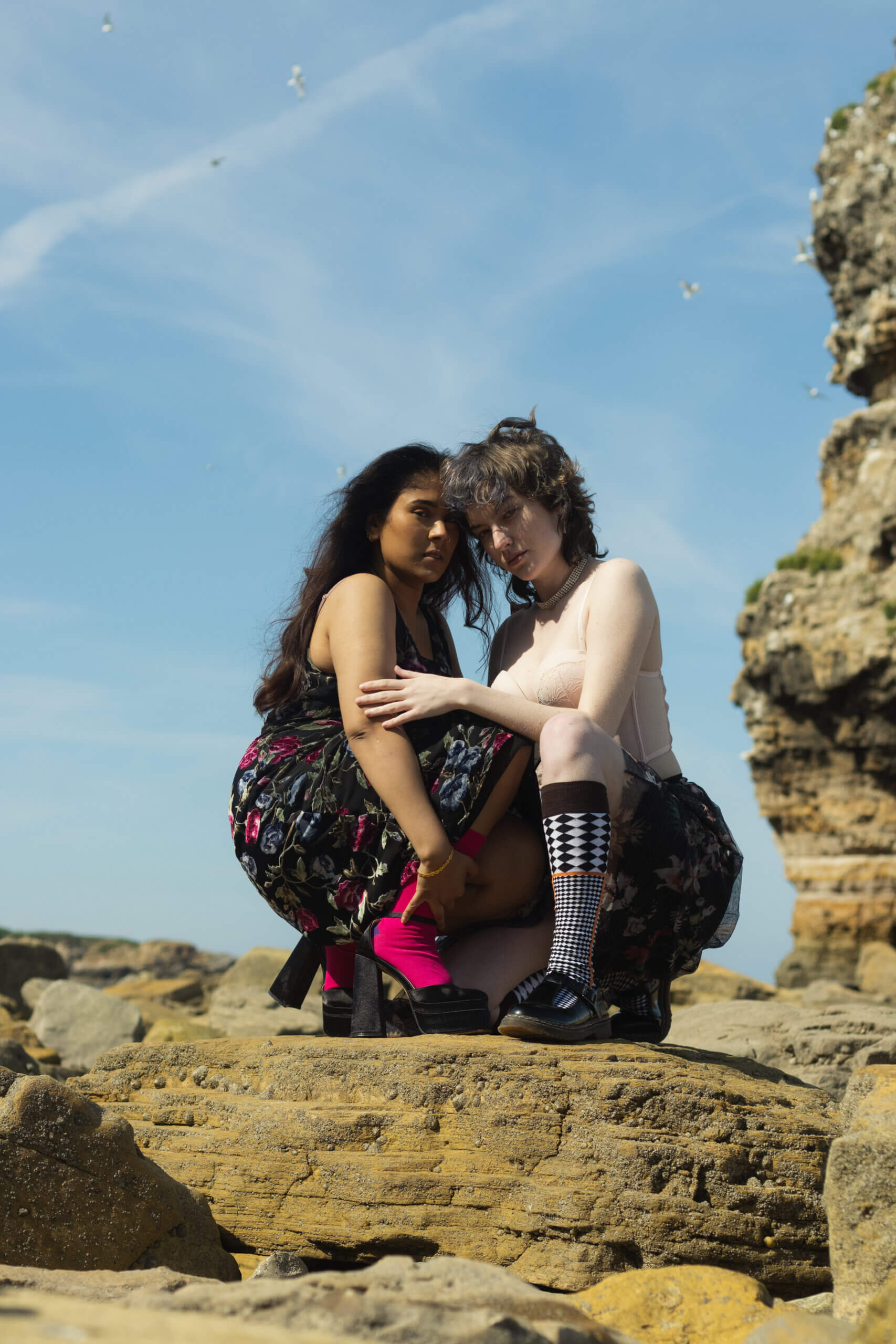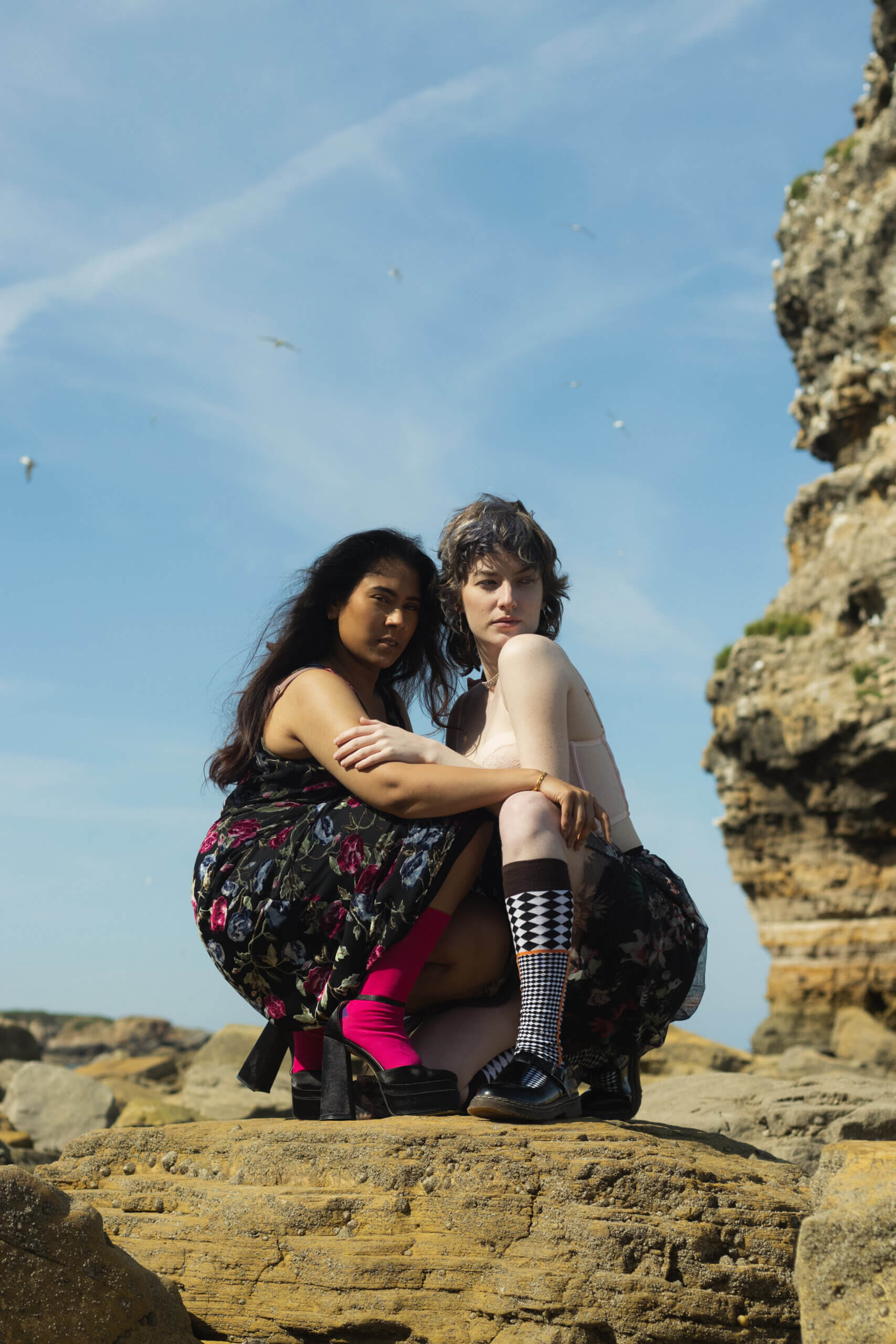 Outfit 5 & 6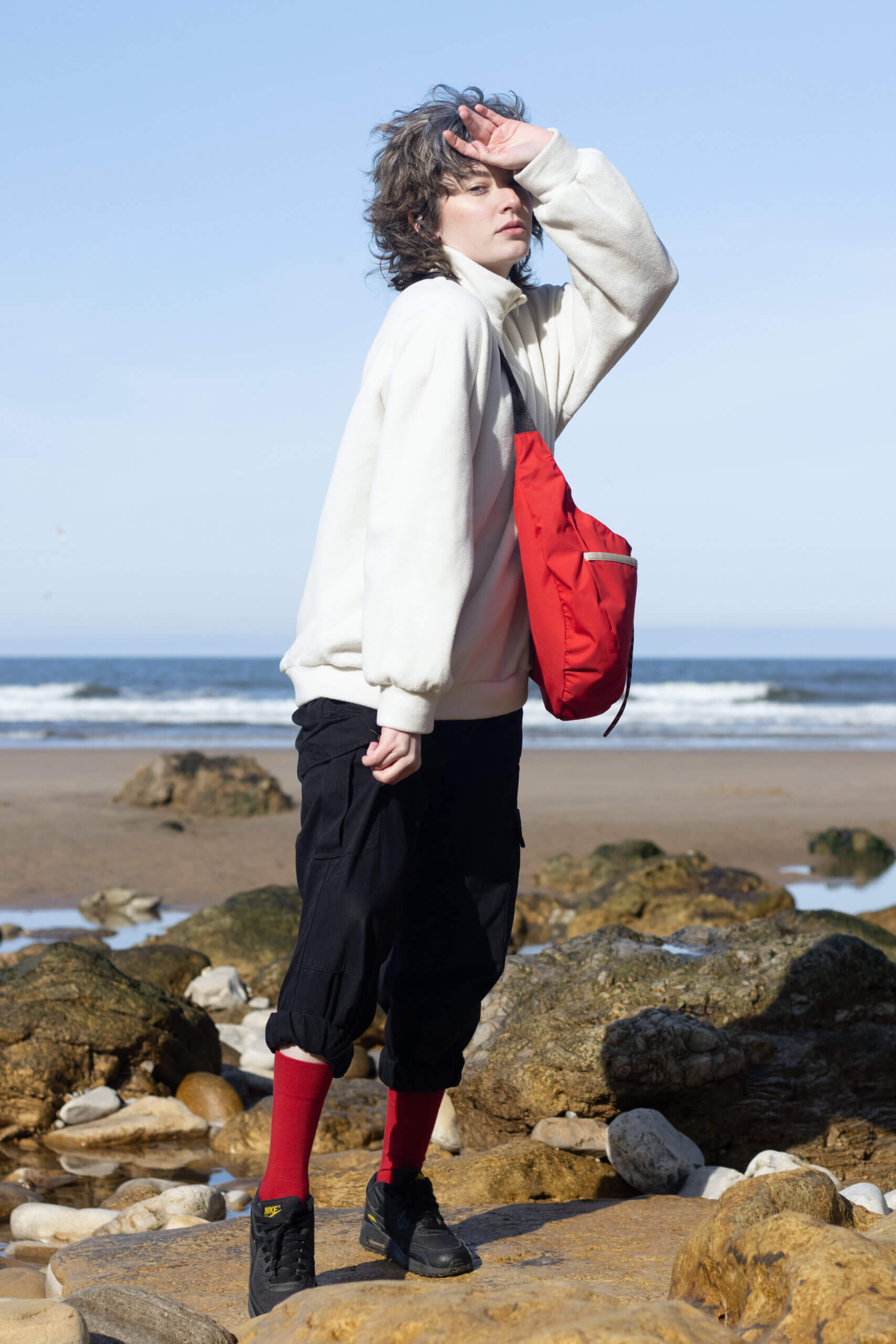 For this outfit, I focused on androgynous fashion to help demonstrate AMARI AMARI's inclusivity & how their clothing can be styled in what is considered a 'masculine' way.
While I was completing my research on 2023 fashion trends, I discovered some great news from an article from Insider – cargo pockets are back in! In my opinion this is amazing news, for far too long have women struggled with tiny pointless pockets, I couldn't be more glad that these practical garments are trending.
Red Sling Bag – £80 (Sale!)
Socks yet to be released.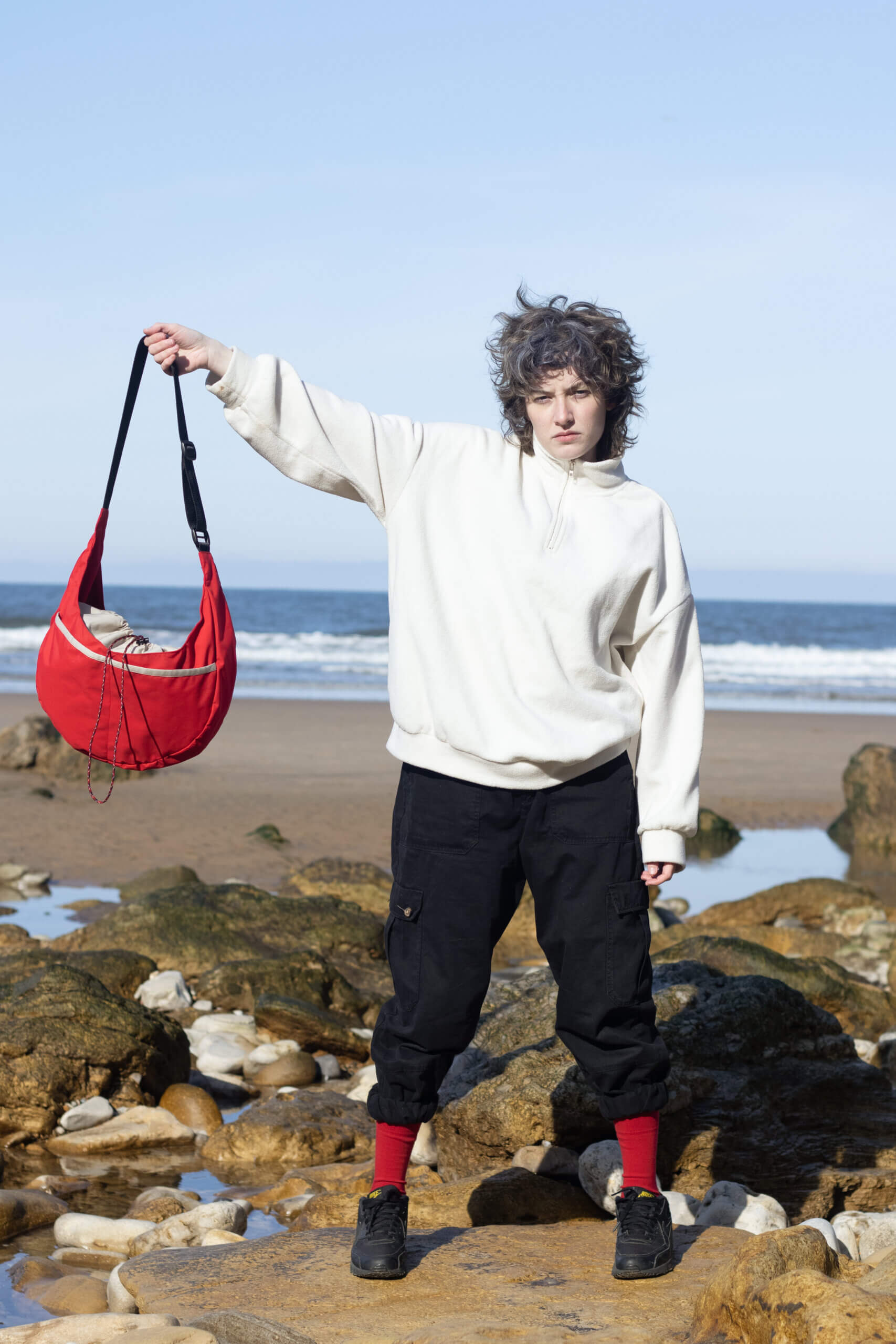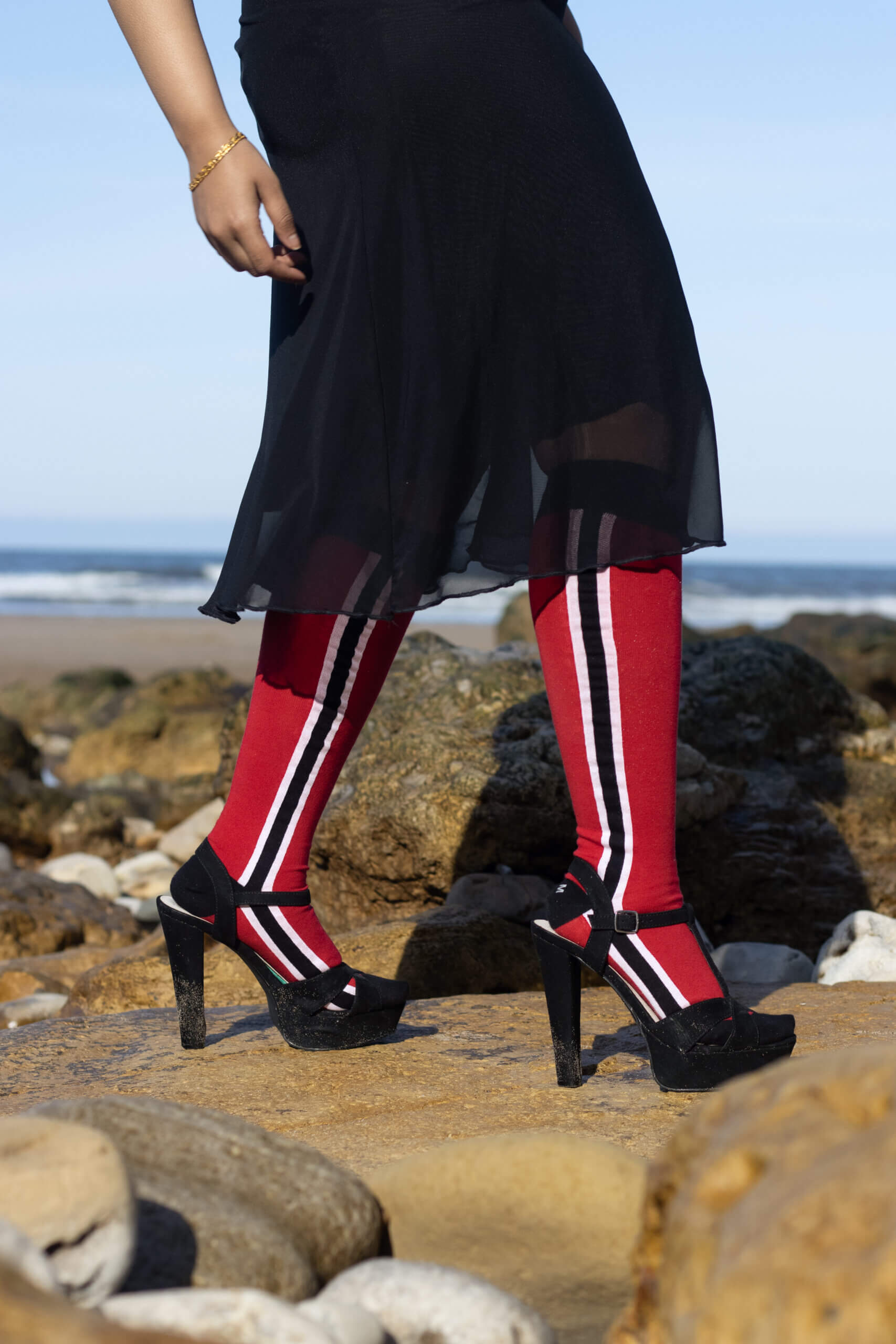 'Ella' Socks – £22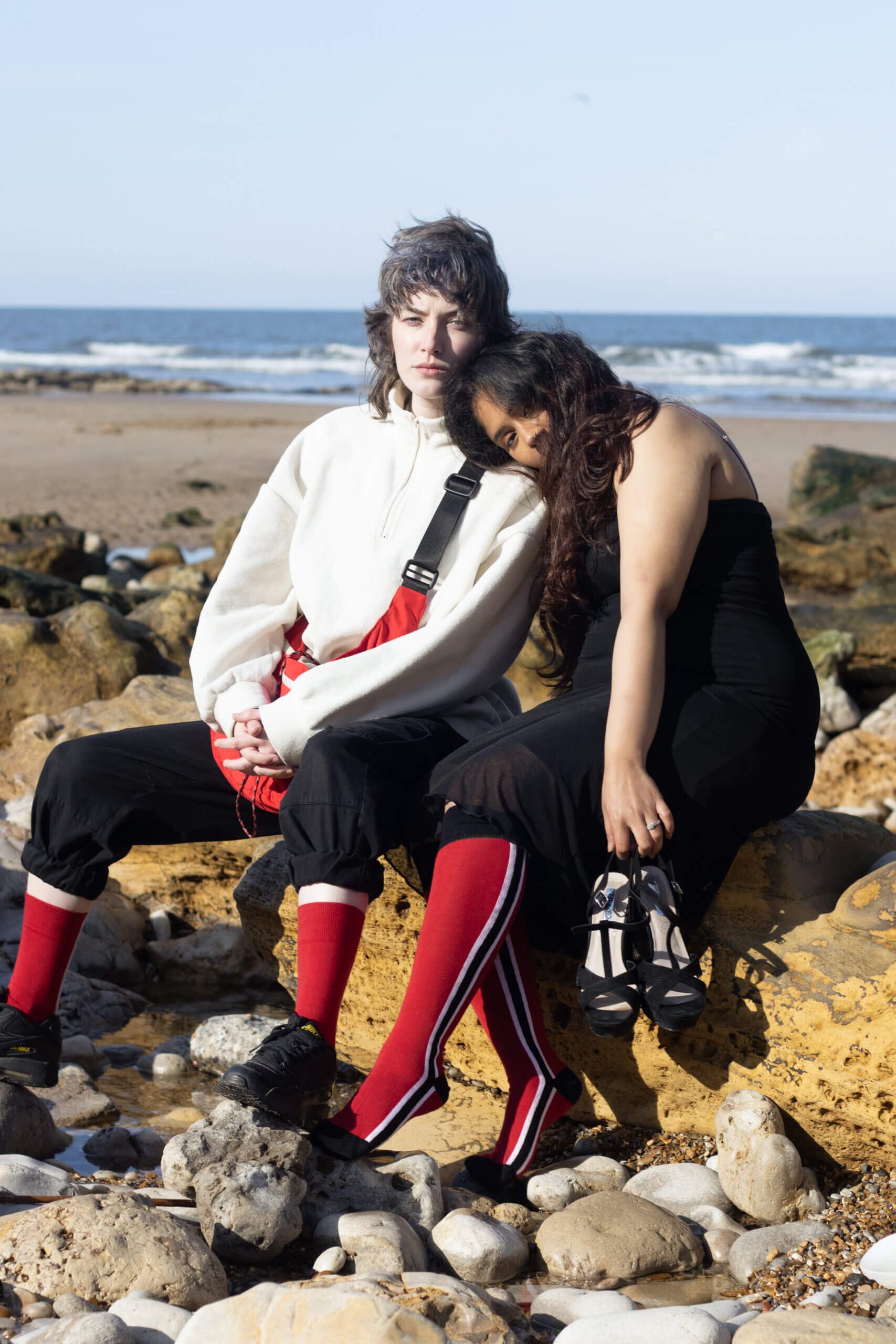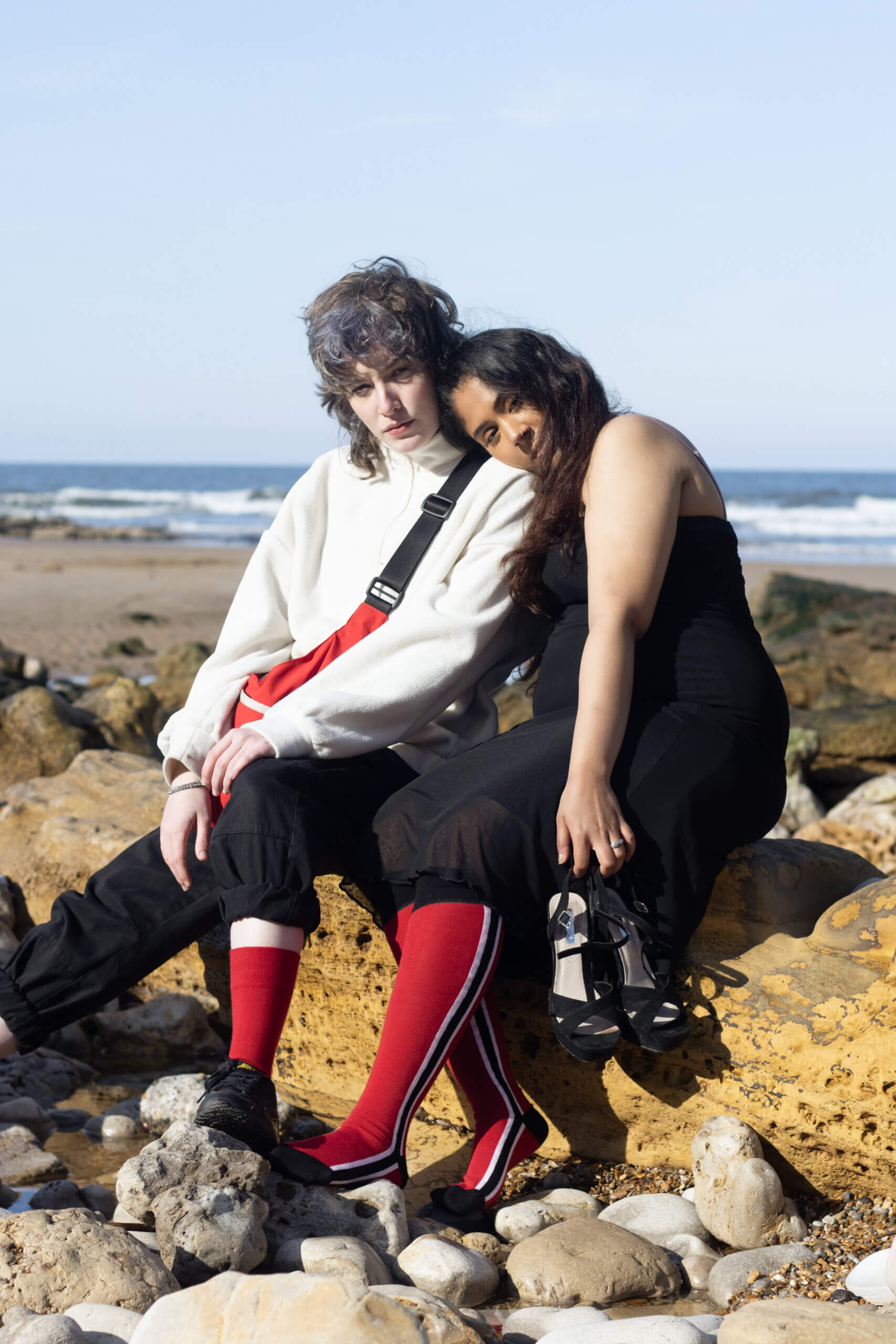 Keeping to the theme of inclusivity, I wanted to style a romantic look between two female-presenting models. I picked 3 colours & shades to stick to – Red, White and Black. This helped to pair the outfits together and to show connection, similarly to how I styled outfits 3 & 4 to match.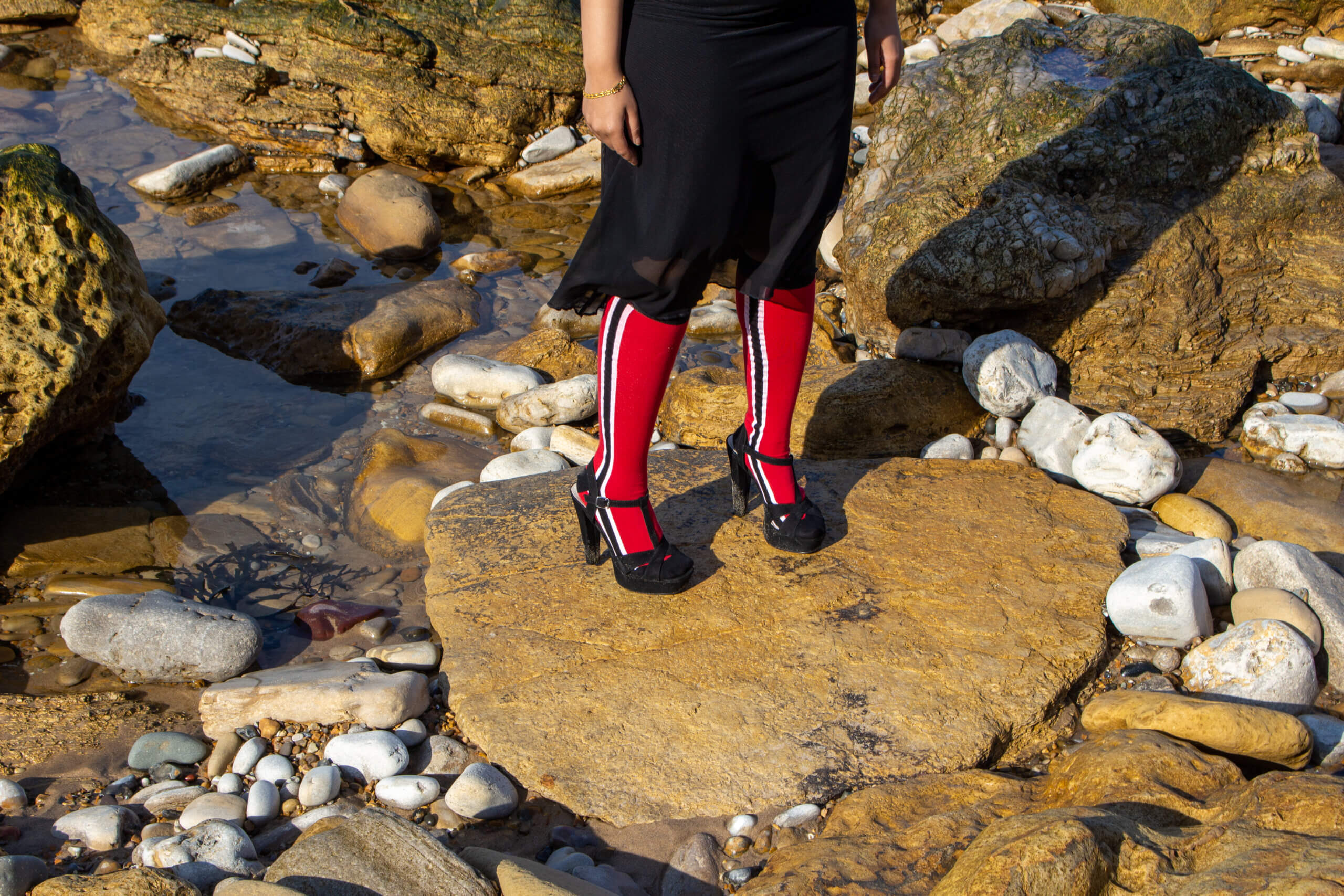 Outfit 7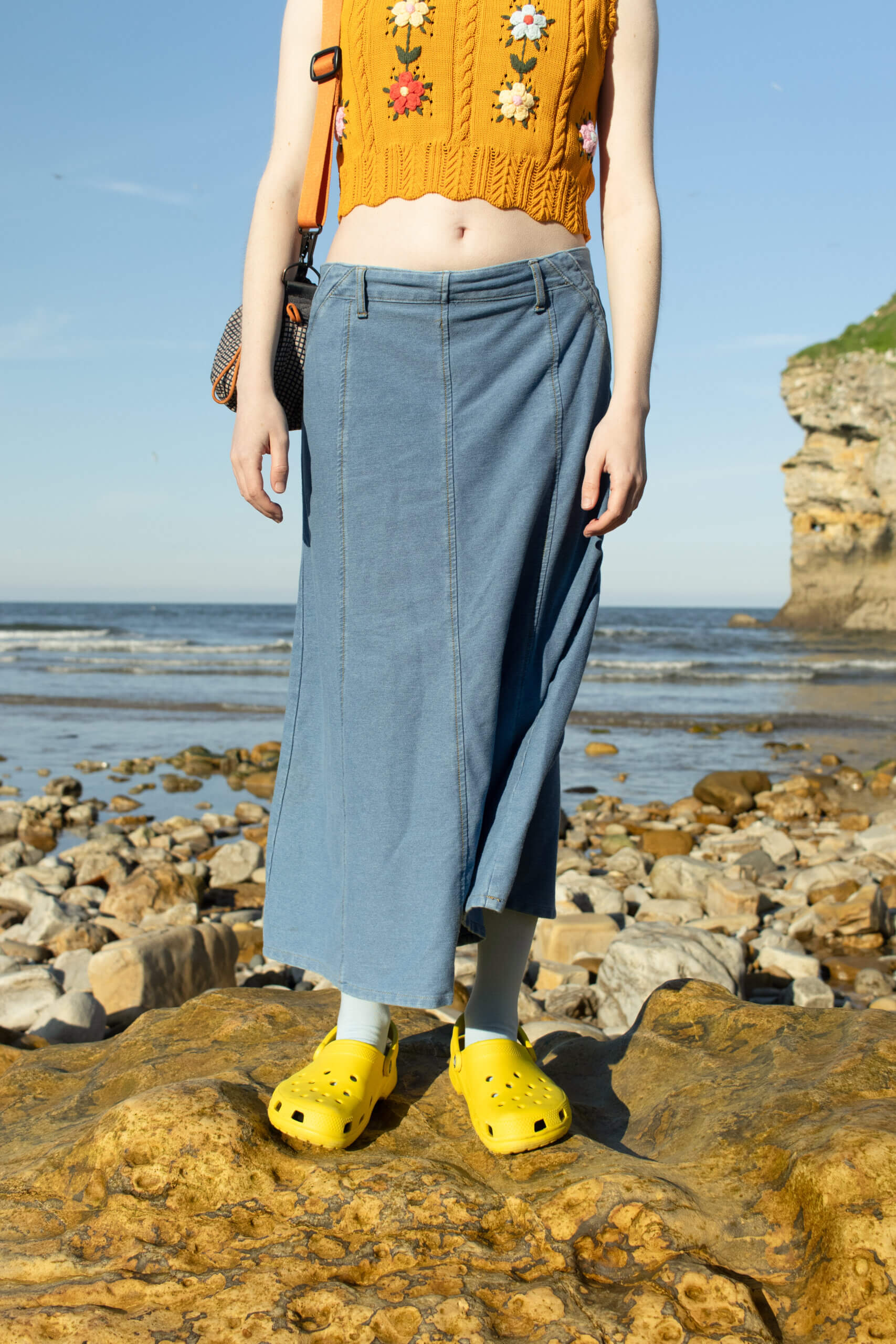 My most controversial outfit purely due to the chosen footwear. I like to see Crocs as the Marmite of shoes – you either love it or hate it. I am a big lover of Crocs, they are trendy yet comfortable, which is more than I can say for many other forms of shoes.
I wanted this outfit to feel really summery and comfortable by adding vibrant colours. Low waisted clothing is another trend which is popping off, so I made sure to incorporate that into at least one of my outfits.
Upcycled Pouch Bag – SOLD (Find similar)
Sunflower Yellow Crocs – £35.99 (Sale!)
'Lauran' Socks – £17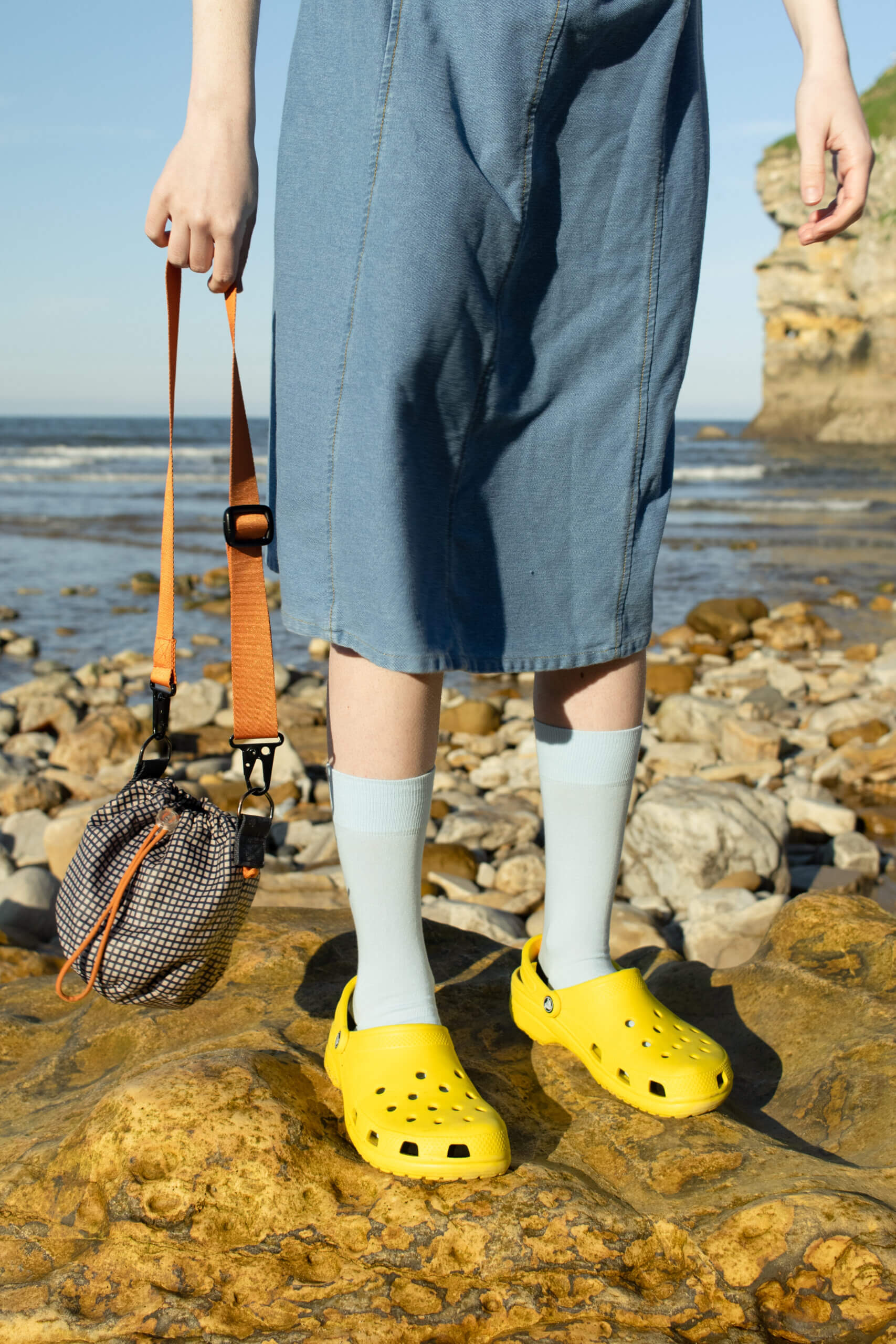 I'd like to thank Linda from AMARI AMARI and Haylee from Bagdrip for this opportunity, George Fee for her photography and Shahena & Meredith for their modelling.
Styling, Creative Direction and Editing by me, Naomi George Oldfield.