Things were exotically beautiful at Ralph Lauren's NYFW show. Lauren gave his Madison Avenue flagship store an exotic makeover. The runway was transformed into a forest of flowers as 100,000 white orchids lined the walls of his two-storey boutique. A large glass chandelier hung from the ceiling above, as the models graced the runway.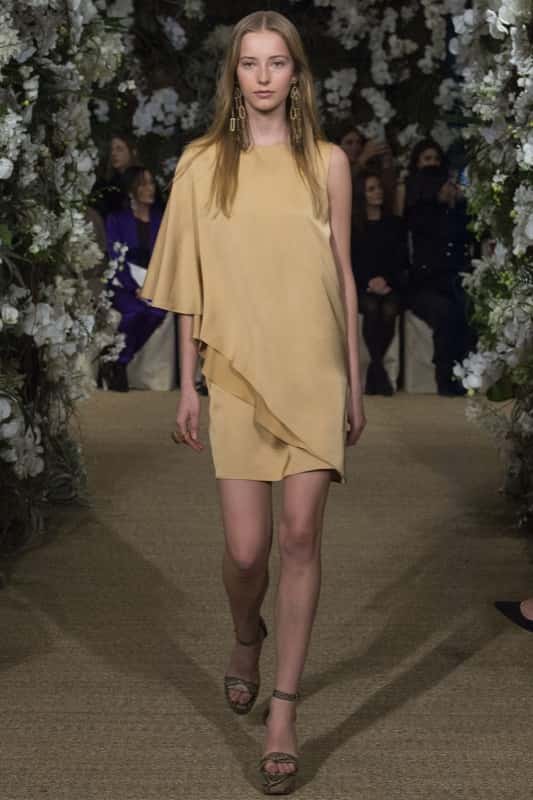 A soundtrack of chirping birds echoed the beautifully decorated space as guests arrived and took their seats on white sofas on the FROW. Guests Anna Wintour, Jessica Biel and Camilla Belle attended, along with Ralph's wife Ricky, dressed in a western crème leather pant suit, and the rest of the family, to support the man himself.
Ralph stated that his collection was "inspired by a nomadic spirit" with "rustic textures, burnished gold's, shades of the desert and one-of-a-kind jewellery."
The way Ralph described his SNBN collection is exactly how you see it. Shades of rustic gold, bronze and crèmes complimented the models, shortly followed by more daring colours of blue, green, purple and a stunning asymmetric red dress, worn by Bella Hadid.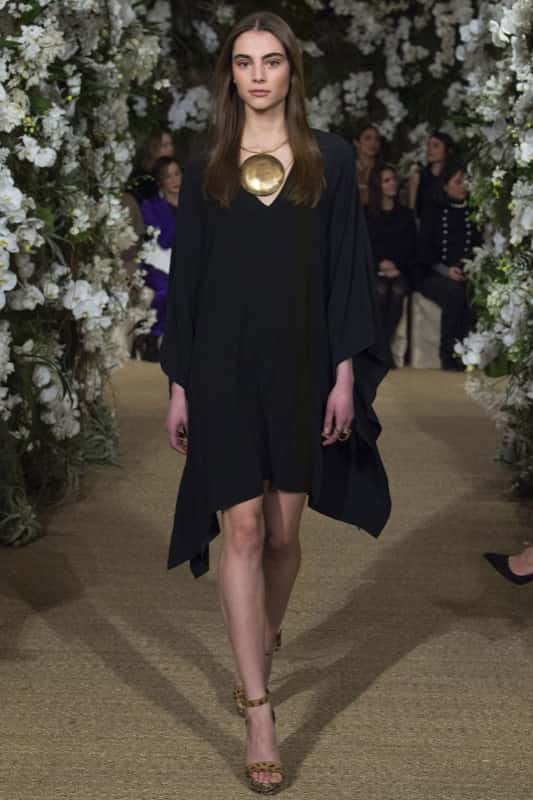 The collection focused on loose fitted shapes and featured one shoulder and cut-out detailing. A range of eye-catching fabrics and textures included crochet, knits, satins, silks, leather, linen and all things elegant.
Animal patterned accessories included handbags, belts and shoes made from python, alligator and cheetah prints. Jewellery was a statement and Ralph certainly pulled off the theme within the jewellery, with classic rustic gold plated necklaces to distressed brass cuffs, it definitely fitted the title "one-of-a-kind".
Kendall Jenner walked the runway in a crème pantsuit with cheetah printed accessories, whilst Taylor Hill worked a black leather biker jumpsuit partnered with python skin accessories and a gold necklace. A look which stood out to me was the gold scalloped hem dress, with the brown leather jacket and the abstract shell brass necklace. I feel that this look relates to the designer himself with his style for brown leather jackets, which he was also seen in when he stepped out to take his bow during the finale of the show.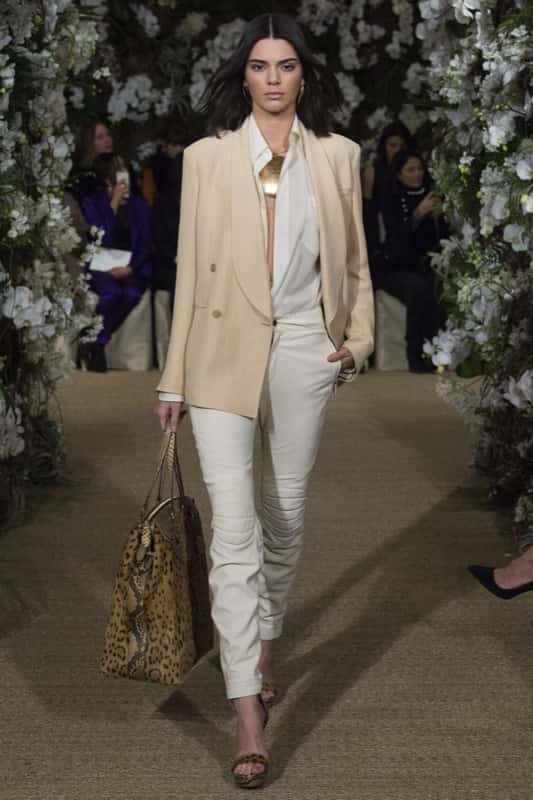 And who does Ralph Lauren better than Ralph Lauren? He was wearing blue jeans and a white polo neck jumper and western leather belt.