At first sight these pieces of clothes may look ordinary but putting them all together make an amazing look for a date, meeting with friends or to college/uni.
Combine a basic white T-shirt with luxurious black leather skinny trousers and wear black open toe heels, to make your basic look a bit edgy. A grey blazer will slightly ruin the timeless black and white combination but who doesn't love to mix your outfit up. Add a black belt and sunglasses for that undecided weather we're having and whatever you do don't forget your favourite shoulder bag.
Although some of these items may be slightly out of budget… especially with Christmas creeping upon us, there is always dupes available on the high-street.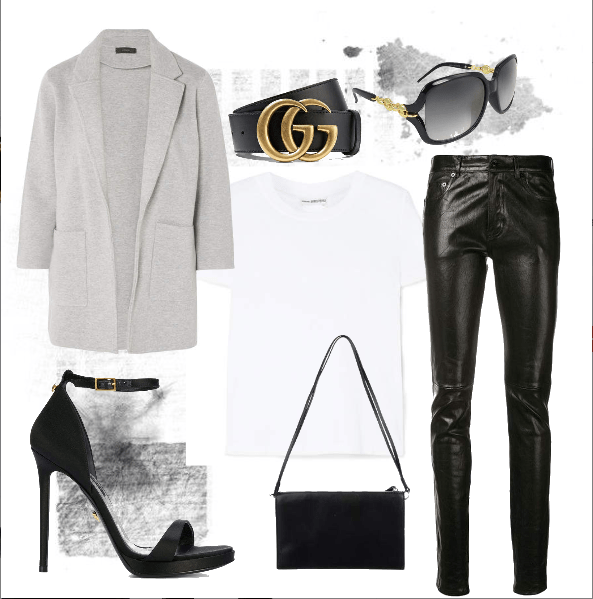 Open toe pumps – Versace £630
Leather Shoulder Bag – Kara £105
Skinny trousers – Saint Laurent £1,710
Hannah Knitted Cotton-Blend Blazer – J.Crew £107.72
Belt – Gucci £320
Sunglasses –  SWG N9801 £20.00