Friday sees in the Chinese New Year, which is the year of the dog, so why not celebrate with some fashion accessories for your pets to make them look as stylish as you.
Warm in Winter
We all know how cold it can get in the winter and we all know that taking the dogs for a walk can be something we dread. But how do you think your dog feels?
It's just as cold for them as it is for you, so why not wrap them up in the cutest coats and jumpers, to ensure they are all cosy for those winter walks. You can find an adorable selection of dog coats and jumpers at www.Urbanpup.com, with prices starting at just £13.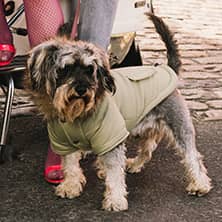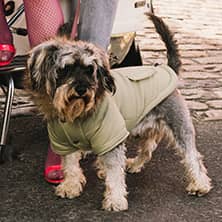 The adorable Mod fishtail parka (£26.45) will allow your dog to stay warm while looking extremely fashionable, and this grey and pink Argyle sweater (£21.95) will help your dog be the most fashionable pup in town.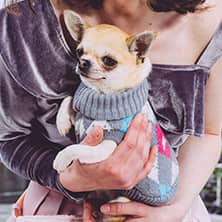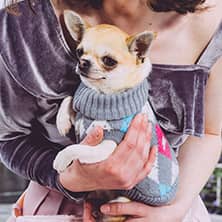 And if online shopping isn't for you, you can head down to any local Pets at home store for the same cute styles without the hassle of online shopping and buy clothes for your pup that are cute and affordable, like this striped pompom jumper for just £10.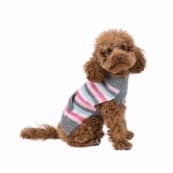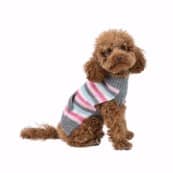 Cute in collars
If your dog is covered in fur and has no problem with being warm, you can always style them with a fresh, high-fashion collar to jazz up their look. These Eco-friendly collars from www.posh-pawz.co.uk allow you to help your dog and the environment as these collars are made from post-consumer plastic bottles, all of these collars come in bright, colourful designs to give your dog the designer look at a reasonable price.

These Cherry blossom dog collars give your dog a cultural feel with the traditional Japanese style in three different colours at only £18.95.
However, if you're not wanting to spend too much, you could pop down to your local B&M store and get a dog a pink lead and collar with a metal bone design for only £3.99.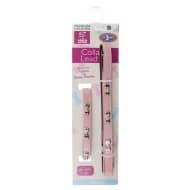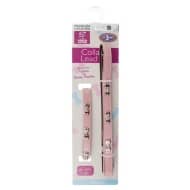 Puppy accessories
If new coats and collars aren't your thing and you just want a small addition to your dog's look, chelseadogs.com gives you small bows and other accessories to add a small dose of style to you pooch. This site also helps you treat your dog to their own personalised gifts for special occasions.
Happy pet, happy new year!
Words by Sophie Henderson