When you hear the name Elie Saab, gothic and biker aren't two words you would usually associate with the Lebanese designer, but this weekend, Saab's show took a dark turn at Paris Fashion Week … and we kind of loved it.
Saab's speciality has always been his intricate beaded designs that embellish the most ethereal dresses you can imagine. But his AW17 Ready-to-wear collection has a true air of change.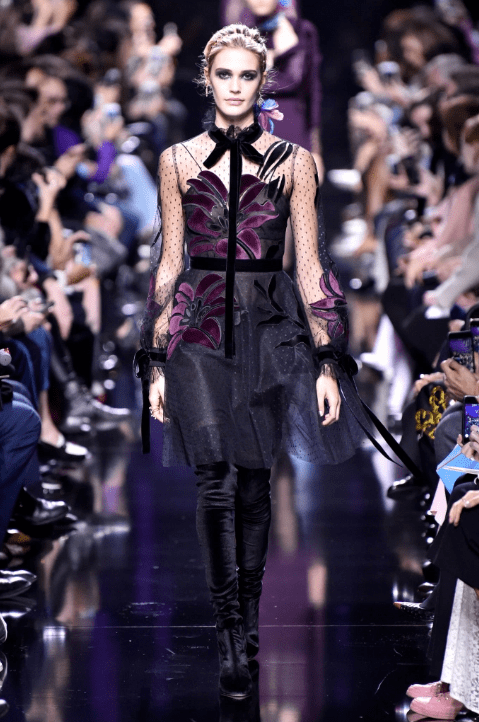 At Paris' Grand Palais, Saab showcased an edgier, more streetwise style with layered textural fabrics. The designer's most recent shows have seen the Saab brand opt for a darker, more mysterious approach to evening wear but this collection just tops it all. It's as if his last three collections have all lead up to this. This is the mic-drop we've been waiting for.
From the studded leather jackets to the thigh-high boots and the polka dot tights – it's as if Wednesday Addams grew up into a super fierce biker chick and decided she wanted to be a Saab princess – and her charming essence is evident throughout the collection.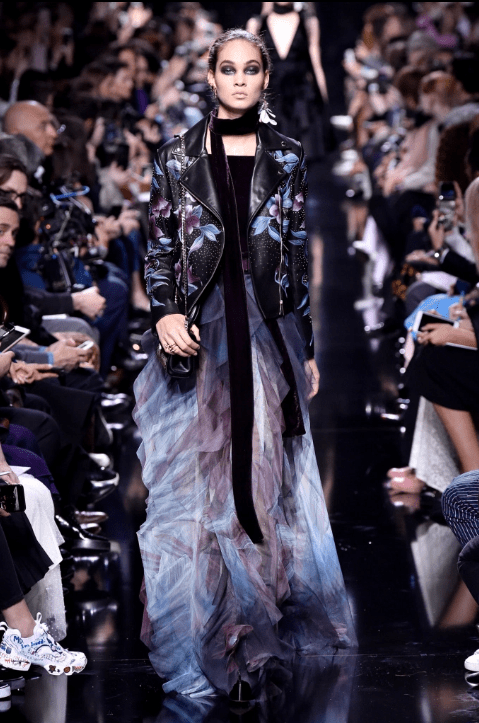 Long gone are his lavender gowns – replaced with the rocking dark hues of purple and eerie noir – you wouldn't think this regal designer's style would work with such a shift in tune but Saab's cut and styling pulled it out of the bag – the velvet clutch bag to be exact.
Victorian styled shirts, ruffled blouses and the thin layers of black lace resembled that of a young Emmeline Pankhurst, as she led the suffragettes with pride.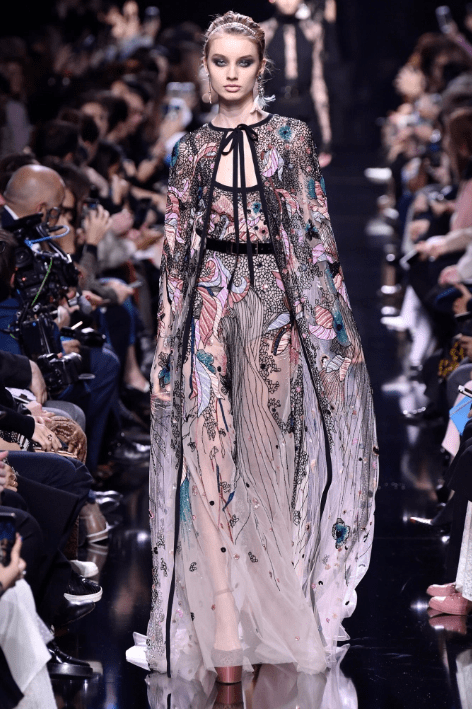 The faux fur garments were clearly the star of the show, adorning coats, shrugs, blazers, dresses and even anklets on their platformed heels. The clever mix of lace, velvet and fur, jazzed up with leather jackets and flowing tulle skirts epitomised the reincarnation of the ethereal brand as it crossed over to the dark side. Once again Elie Saab, we salute you.