It is that time of year again where we are in October, and Autumn has officially came into full swing with everything pumpkin related. Over the past few years, a lot more brands have started to release products relating to the festive period including skincare, make-up, clothing and home decorations, so you can embrace the season in full spirit.
Here at Fashion North, we have decided to bring you our top pumpkin related picks to get you into the festivities of spooky season where 'it will give you pumpkin to talk about.'
 Terracota pumpkin decoration
Who does not love home decor especially when it comes round to Autumn. Let's switch out the lighter shades and make way for the coppers, burnt orange, browns and lots of glitter. This terracotta pumpkin is a must-have in your home this year, whether you use it for a window decoration or your own household party, it is the perfect piece to add a finishing touch.  Why not add a candle to get the real glitter effect.
Available at Wilkinsons in small: £2.50 and large: currently sold out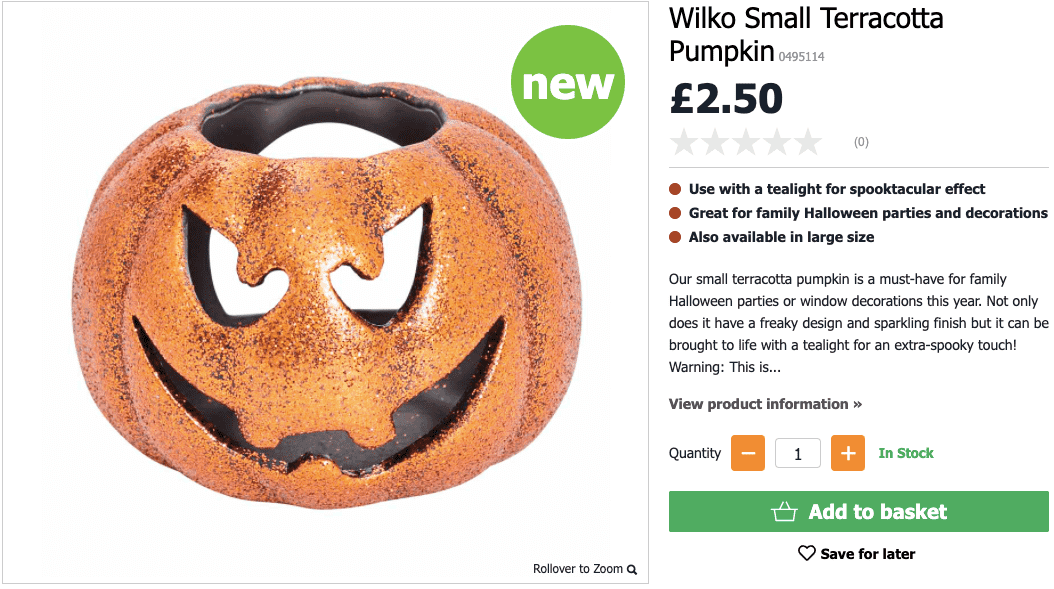 Lakeland Pumpkin Tealights – Pack of 6
As the spookiest time of the year, Halloween demands the scariest decorations you can find… or, if you're looking for something a little smaller, then why not try these super-cute Pumpkin tea-lights. They are made from 100% paraffin wax completed with little 'stalks' at the top, perfect for the season on a brisk autumnal night.
Each tealight burns for approx. two and a half hours.
Available at Lakeland for £4.99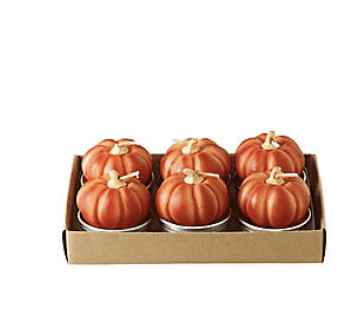 The Body Shop Vanilla Pumpkin range
After popular demand, the Body Shop has brought back their iconic three piece range of the Vanilla pumpkin skincare, which consists of a shower gel, body butter and a hand cream. Inspired by fresh-baked Halloween goodies, the Vanilla Pumpkin range features a delightful blend of autumn-inspired scents and moisturises and hydrates your skin ready for the cold months ahead along with leaving you smelling incredibly sweet.
Available at The Body Shop here
You can also read our review of the range right here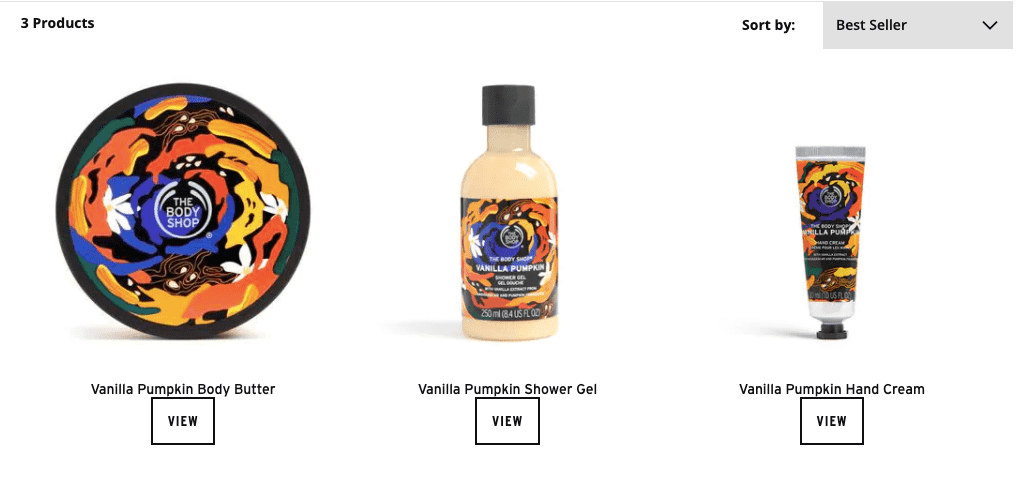 TonyMoly I'M PUMPKIN SHEET MASK
As it gets a little bit colder as winter approaches, we have to take more care of our skin which means sheet make become our best friends. Why not try nourish and soften your skin with the I'm Pumpkin Sheet mask. The pumpkin essence helps hydrate and tighten your skin feeling fresh and renewed ready for the cold months ahead. Let's not forget the adorable packaging which screams pumpkin patch heaven to me.
Available on Beauty bay at £4.99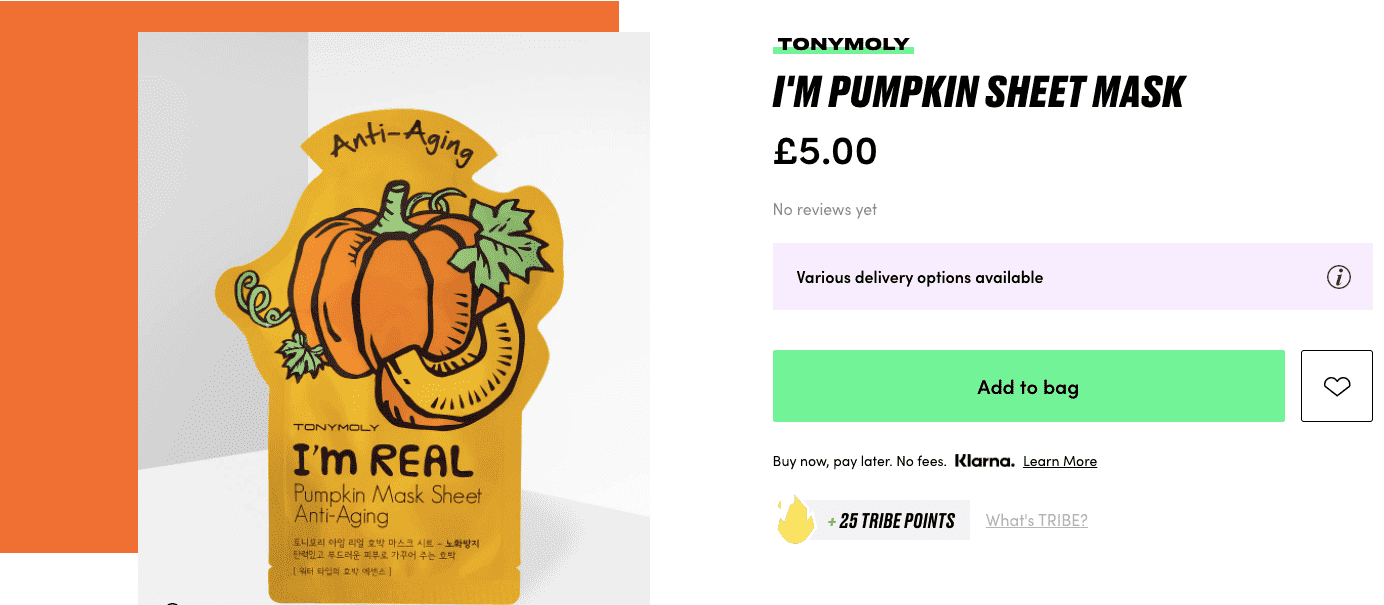 e.l.f. Bite Size Eyeshadows Pumpkin Pie
Here at Fashion North, we love the autumnal eye looks filled with oranges, browns and nudes with a slight hint of shimmer to tie the look together. Well, look no further as we have the perfect palette for you. This palette delivers mini eye magic in a perfect size which is great to throw in your handbag on the go. It is made up of four quad shades: two pressed glitter pigments and two creamy, blendable shades.
Available at Superdrug for £3

Halloween Pumpkin Design Makeup Sponge
Halloween makeup is always so much fun, especially when it comes to going to parties. However, due to Covid, there will not be many ghoulish looks on Instagram this year. If you want to still get involved with the festivities, why not pick up these festive sponges to add to your collection. They come in a pack of three different colours and would look spooktacular in your makeup bag.
Available at Shien at £3.99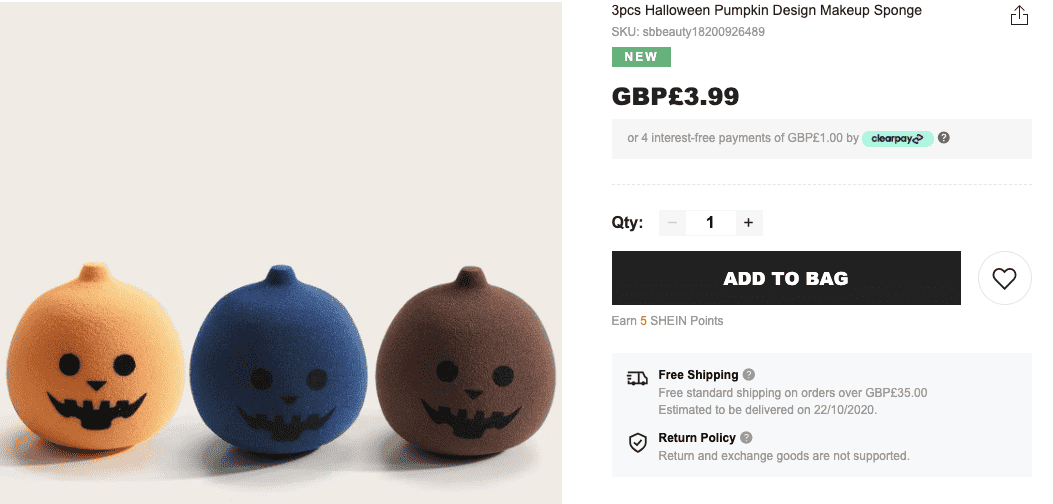 Halloween pumpkin twin jumper
Since we can't not get dressed up for Halloween this year why not stick to the casual wear with this perfect jumper not only for one, but for two! This is a genius idea for your partner, your friend or your sibling who you can get involved in the festivity's with you. Not only will it create a lot of laughs, but it'll most likely be very cosy for when it gets cold.
Available at Boohoo at £15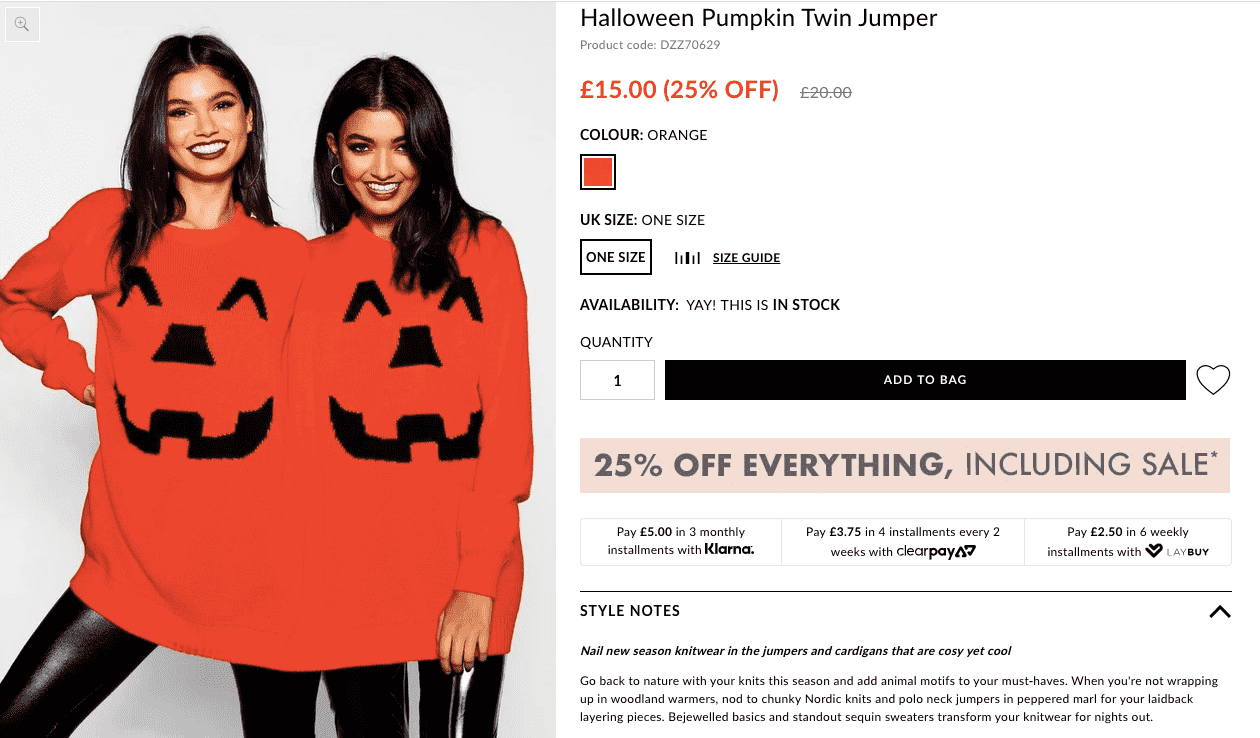 Orange Pumpkin Dog Jumper
Halloween may not be all doom and gloom this year, so why not make the most of getting everyone dressed up at home. Yes that includes your pets too! Keep your fur friend on-point with this hoodie, which just screams Halloween and Autumn to us. Why not go matching with an orange pumpkin jumper yourself and have a pet-tastic autumnal photoshoot.
Available at Pretty Little Thing at £10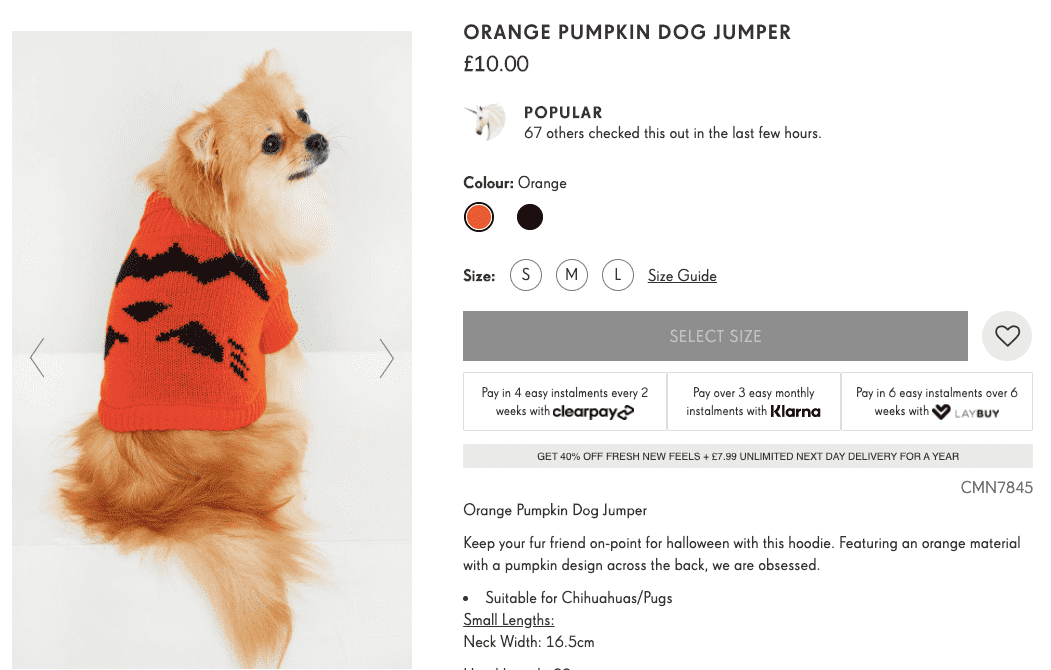 What is your favourite inspired pumpkin product? Tweet us at Fashion_North.