When F.R.I.E.N.D.S first aired in 1994, Rachel Green became a fashion icon. But, the internet was still being explored and social media wasn't what it is today. So, people talked about the show the only way they knew how – they met up in coffee shops or went around to each other's houses for tea and biscuits.
But times have changed and in January, 2018 the show made its debut on Netflix and a whole new generation of fans came with it – and social media was abuzz. Fan accounts dedicated to the show include facts and anonymous confessions. Fans can rant about aspects of the show they don't like and get into heated debates.
Some fans may make the argument that Rachel is needy, whiny, spoiled or materialistic but let's also remember where she came from, what she gave up and how hard she worked for everything in her life. Rachel is driven, passionate, feisty, funny, goal-oriented and, most of all, fashionable.
Rachel Green had a wardrobe to envy. So here at Fashion North, we have recreated some of  her most iconic 90s outfits, so you can too.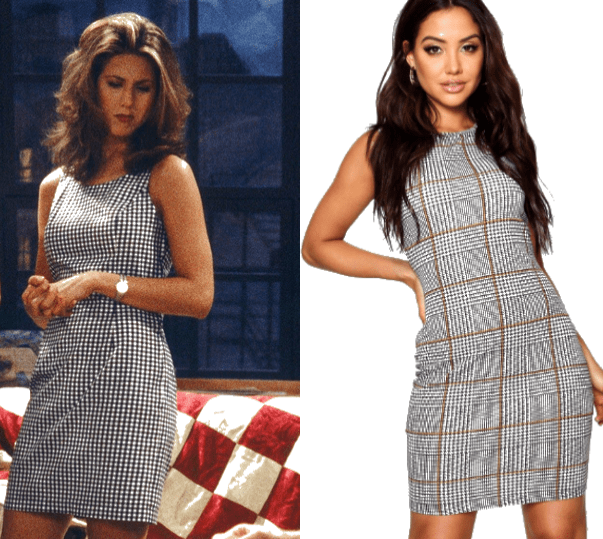 Boohoo – Check Mini Dress, £5.00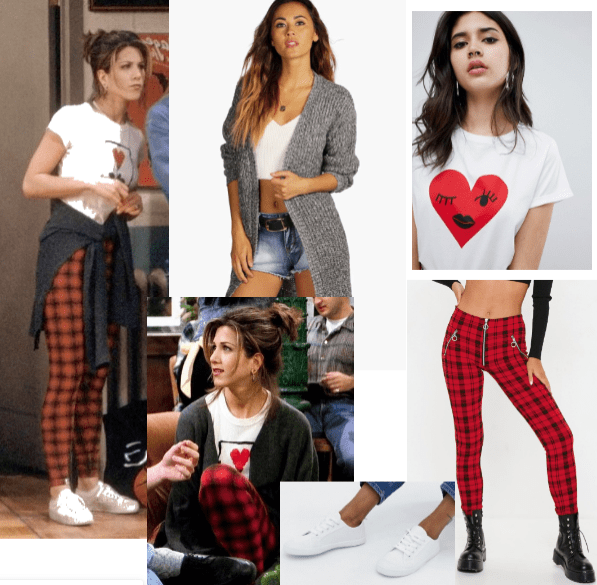 Misguided – Red Check Zip Front Leggings – £20.00, ASOS – Soaked in Luxury Winking Heart T-Shirt – £18.00,
Boohoo – Long Edge To Edge Maxi Cardigan – £18.00, ASOS – New Look White Plimsoll Trainers – £7.99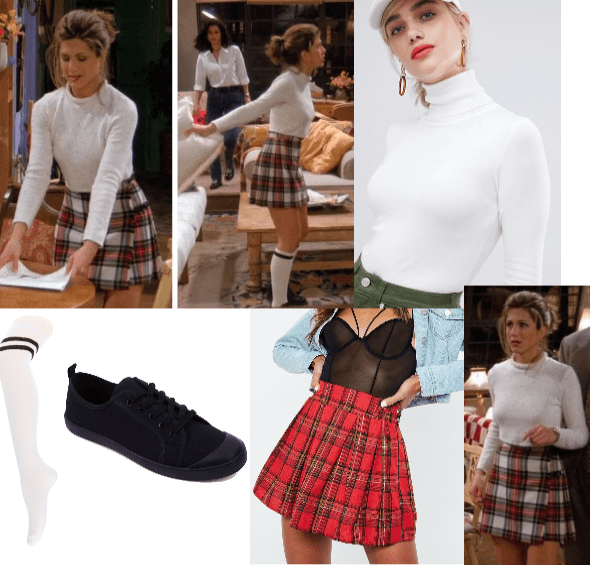 ASOS – Stradivarius Basic Turtle Neck – £15.99, Claire's – Black & White Over The Knee Socks – £3.30,
Misguided – Red Check Print Pleated Buckle Mini Skirt – £25.00, New Look – Black Canvas Lace Up Trainers – £7.99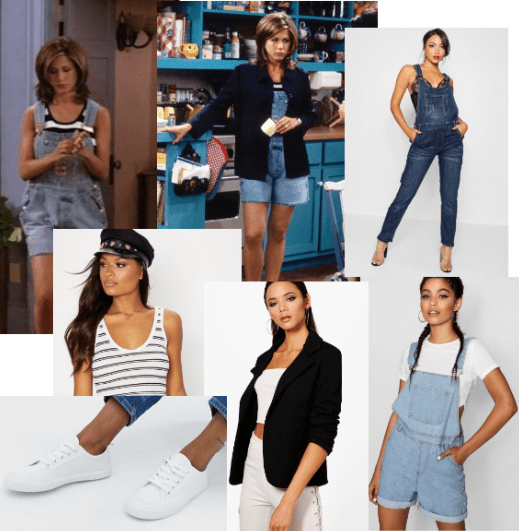 ASOS – New Look White Plimsoll Trainers – £7.99, Boohoo – Oversize Boyfriend Denim Dungaree Shorts – £8.00,
Boohoo – Boyfriend Denim Dungarees – £28.00, Boohoo – Tailored Blazer – £16.00,
Pretty Little Thing – White Rib Scoop Neck Stripe Crop Top – £10.00
If you decide to try any of these looks at home, show us your pictures by tweeting us, @Fashion_North.