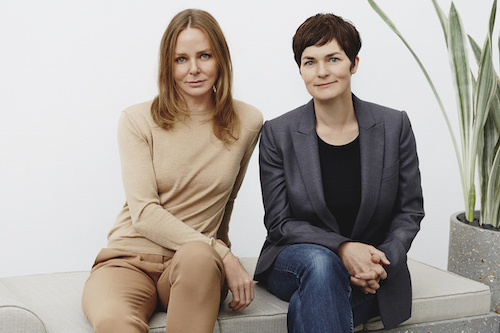 Just one of the problems highlighted in the new report published by the Ellen MacArthur Foundation "A New Textiles Economy: Redesigning Fashion's Future" suggests just how bad the textile economy is for the environment. The report outlines that more than half of "fast fashion" products produced are disposed of in under a year.
The report has received support from Nike, H&M, Stella McCartney and nonprofit organisations like Sustainable Apparel Coalition.
Iñigo Sáenz Maestre for H&M said: "As a partner to the Ellen MacArthur Foundation and one of the core partners of the Circular Fibres Initiative, we have actively contributed to the report with guidance and expertise.
"The report outlines the key challenges of the fashion and textile industry today and brings forward a common vision, a direction forward and suggested actions on what needs to be done within the concept of a circular economy."
The report says that consumers are buying more clothes than they will wear and are quick to throw items away after use. This system is putting strain on resources and pollutes and degrades ecosystems. It is also creating a massive social impact on a local and global scale.
Hannah Jones, Nike Chief Sustainability Officer said: "Sustainable innovation is an engine for our future growth and a catalyst for revolutionizing the way we do business.
"As part of our growth strategy, we have set a vision for a low-carbon, closed-loop future, and we fundamentally believe the transition from linear to circular business models will accelerate our ability to create the future of performance products for the athlete."
The report is a call to action for the entire system to change, and neatly provides answers that could lower the textile economy's carbon footprint.