Susi Bellamy creates her extraordinary hand-marbled pieces with inspiration from the days when she lived in Florence. Graduated from fine art at Northumbria Univerisity, Susi brought her unique artwork into life in Cobalt Studios in the Ouseburn, Newcastle.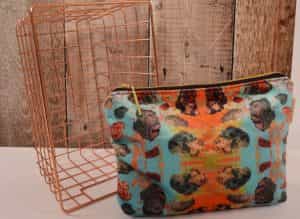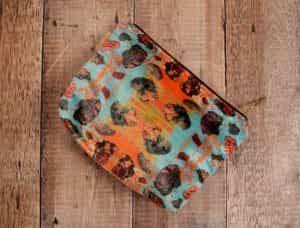 Gelo Blue Pebbles Susi Bellamy Washbag £55.00
The washbags are made in Britain with a pattern printed on luxurious velvet. Bags are designed to fit your phone, purse, tablet or whatever you need for a coffee with a friend or for a meeting.
To make the bag stand out in your outfit, why not try to combine black cigarette trousers with a white T-shirt, a blazer and Converse trainers for a casual day? The bag will not only be a place where you'll carry everything you need, but it will also become an accessory that freshens up your outfit.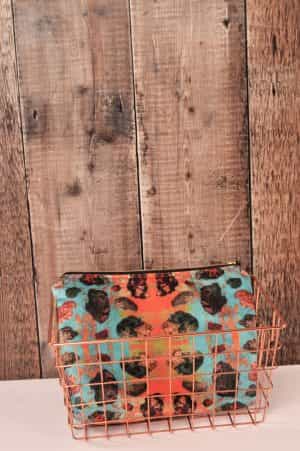 Gelo Blue Pebbles Susi Bellamy Washbag £55.00
If you are interested in seeing more of Susi's designs have a look on her website! https://www.susi-bellamy.com