North East charity, Take Away the Tears hosted their first ever dog fashion show on Friday 28, February at Novotel, Kingston Park featuring designs from Sunderland based boutiques Glitter Dogs and Pretty Pooches ltd.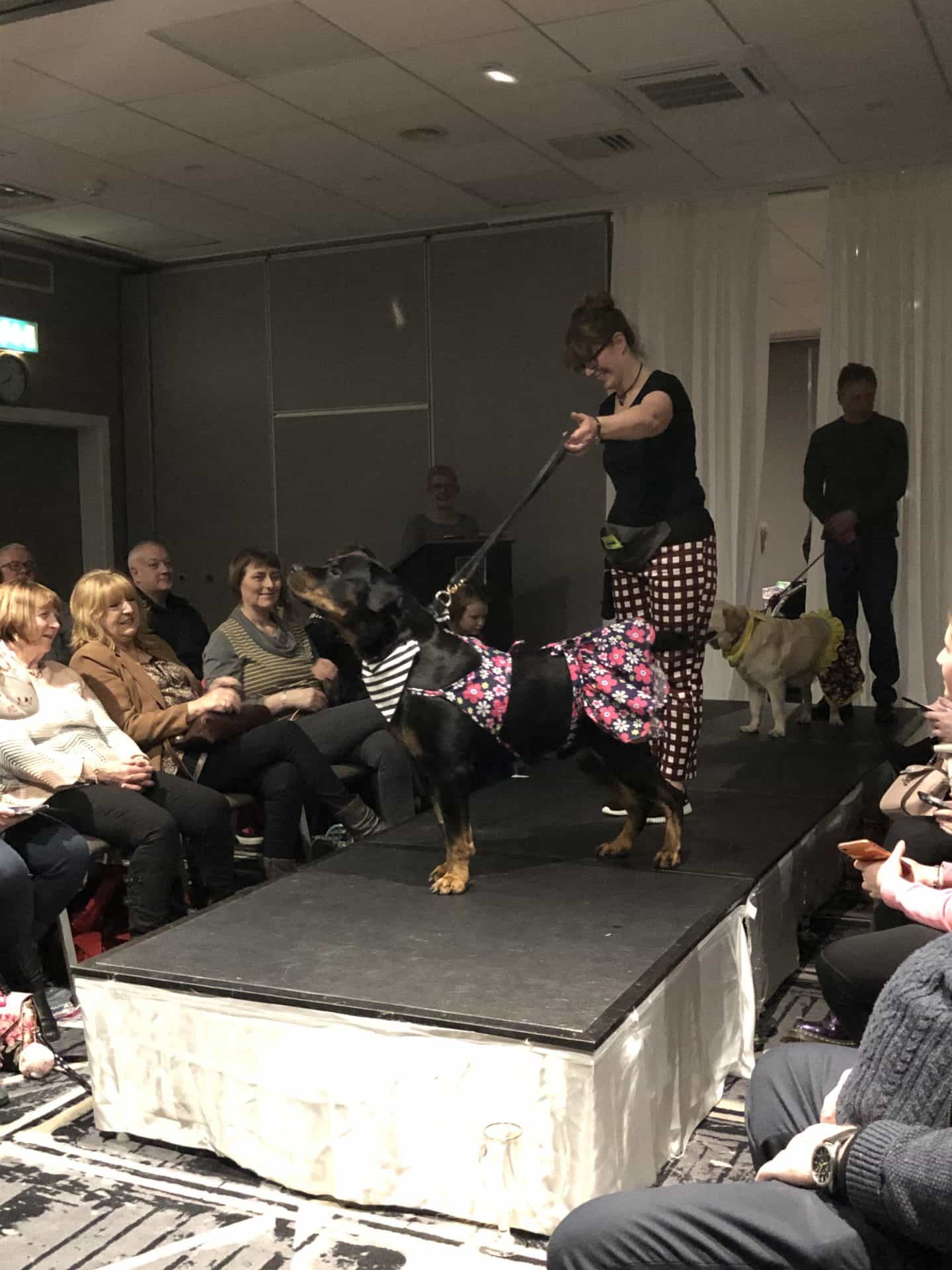 Nelson in a Glitter Dogs designed bikini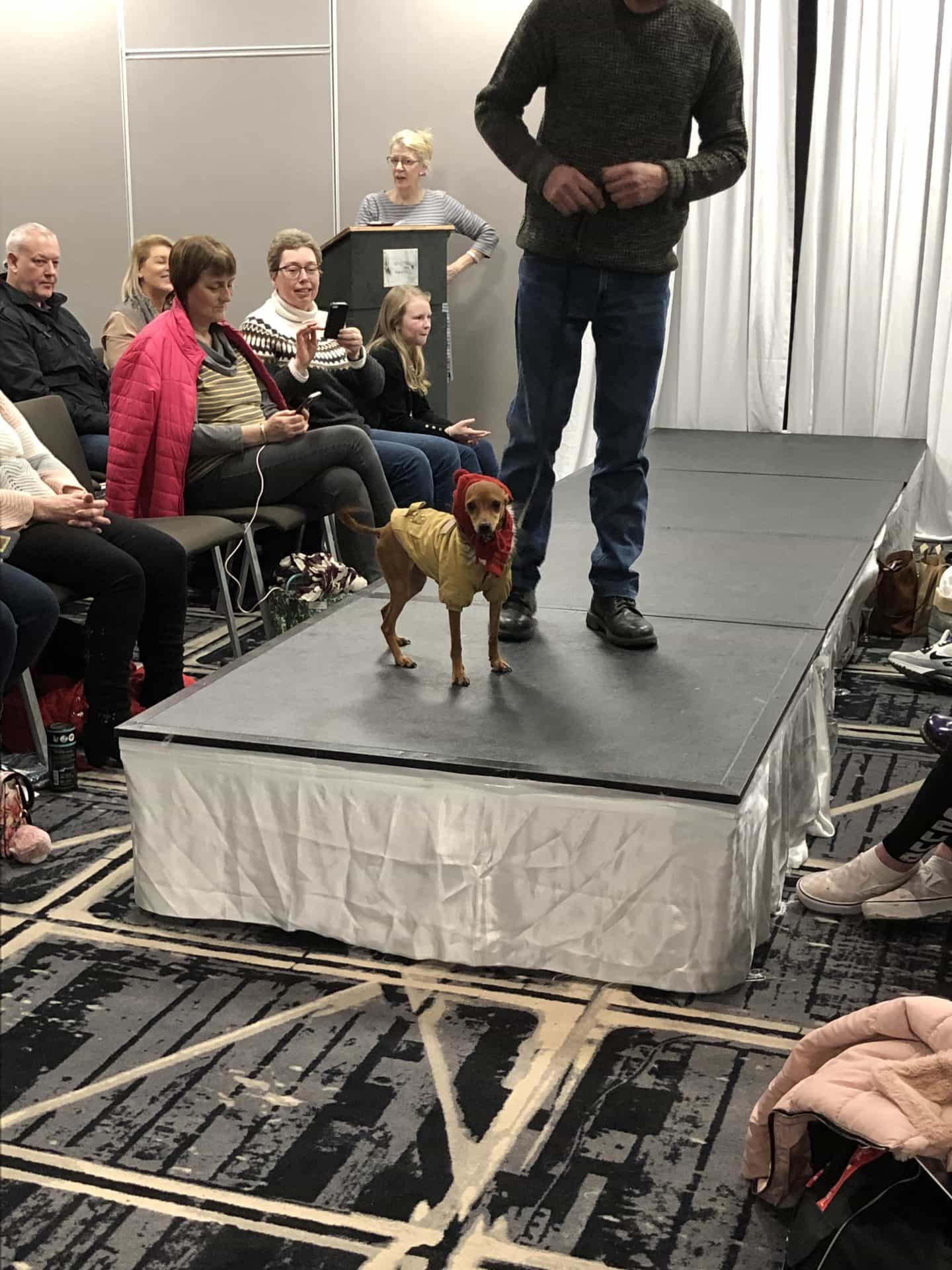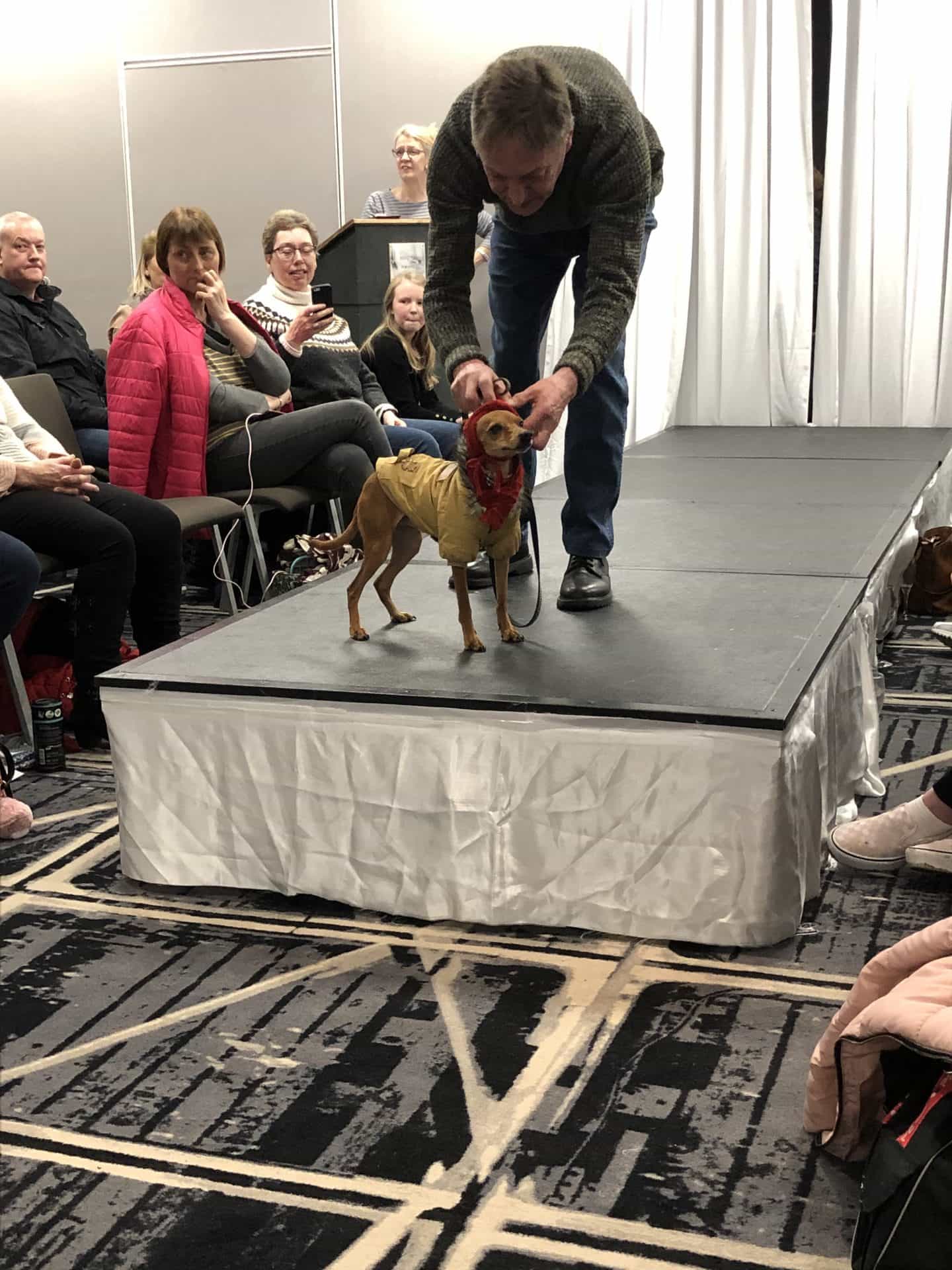 Titch in a Pretty Pooches ltd coat and hat
The show was split into two halves. The first half featured a forever young initiative, which gave owners tips to help keep their old dogs fit and healthy.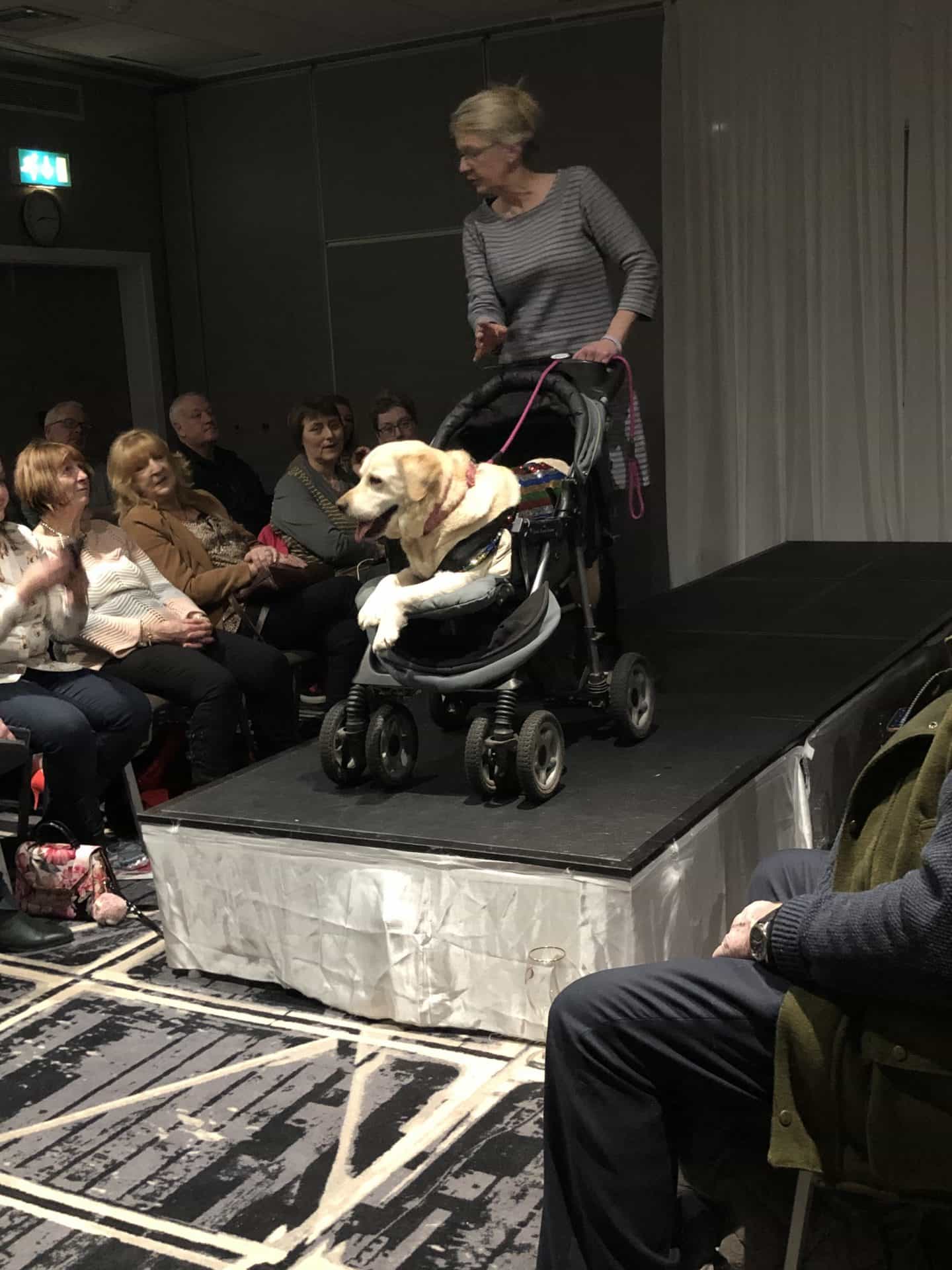 This picture shows Lara, a 13 year old rescue Labrador being pushed in an old pram.
The idea behind this is that Lara, who can't walk long distances due to her arthritis, can still enjoy long walks and can be walked with younger dogs who may be able to walk further distances.
The first half of the show also featured a spring collection designed by Pretty Pooches ltd and a summer collection designed by Glitter Dogs.
Sylvia Zalas, owner of Glitter Dogs boutique said: "We get inspiration from different films, different stories, from people, from ourselves and from everyday life."
All garments made by Glitter Dogs are hand made in their studio, located on 7 St. Lukes Terrace, Pallion, Sunderland.
Sylvia adds: "we invite everyone to come in!"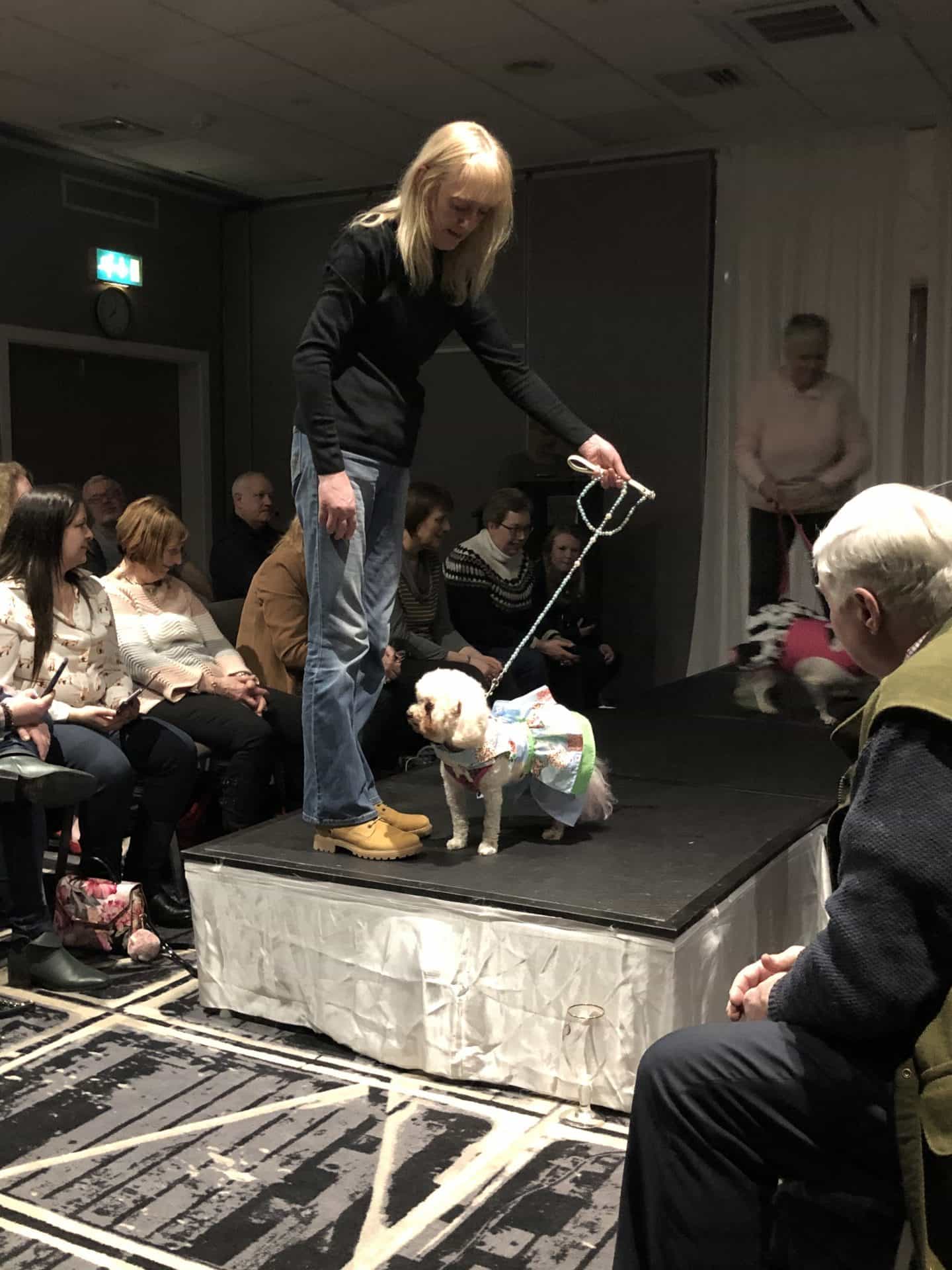 Pearl wearing a dress designed by Glitter Dogs 
The second half of the show showcased an Autumn collection by Pretty Pooches ltd and a Winter collection by Glitter dogs.
Karina, owner of Pretty Pooches ltd said: "We tried to go for the more glamorous side of things, that's why we introduced the dresses. We designed a waistcoat and dickie bow tie look to add a bit of sophistication. We also had an 80's inspired outfit with metallics and shimmer."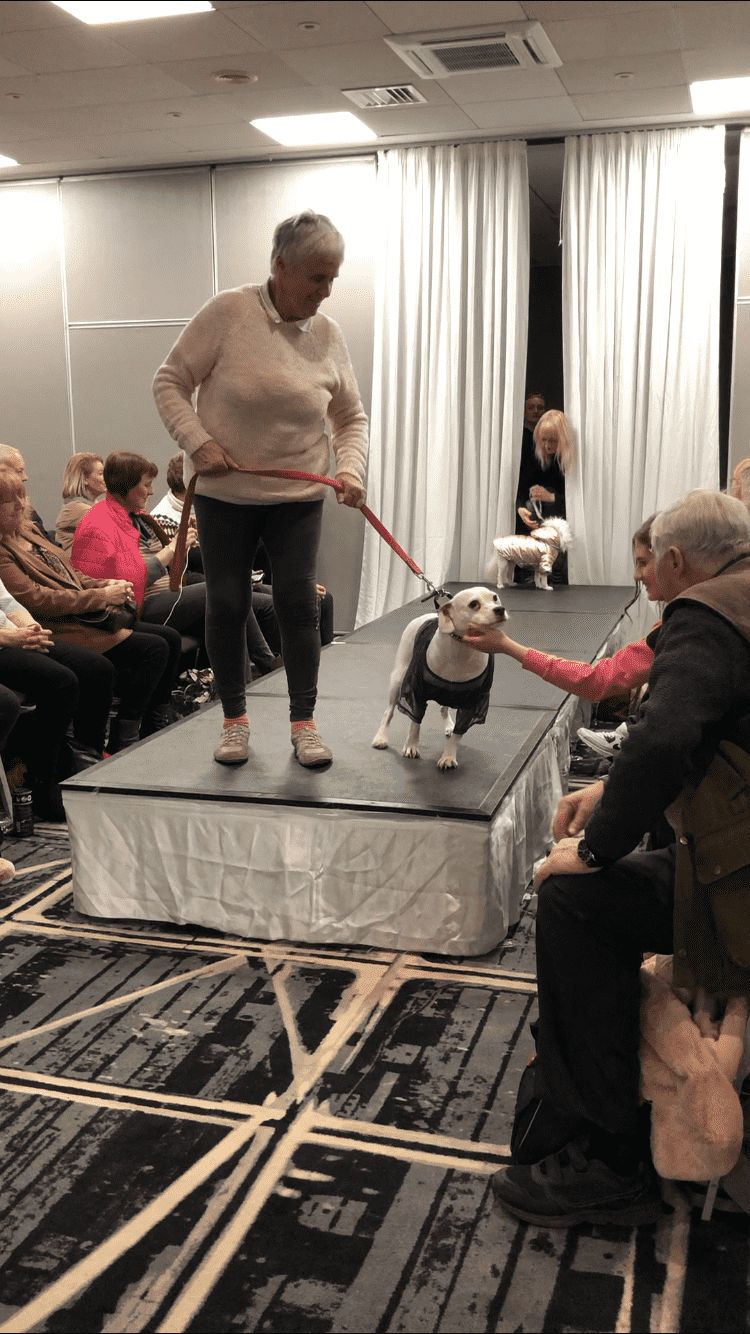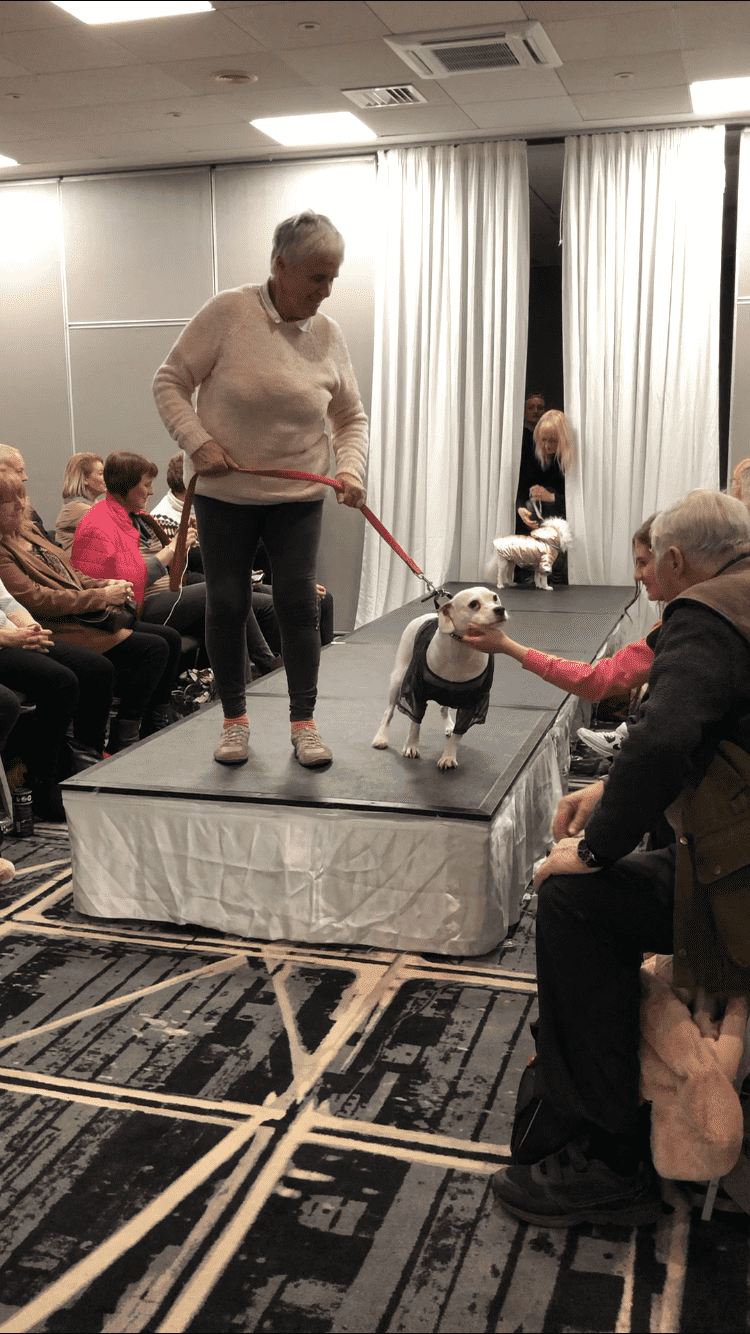 Betty wearing a Pretty Pooches ltd 80s inspired mesh crop top
She added: "we offer something a little bit different, we're fashionable and a bit glam."
You can visit Pretty Pooches ltd on 89 Newcastle Road, Sunderland.
All funds raised were for Take Away the Tears, a charity which provides support for the rescuers of dogs, cats and horses by supplying them with food, equipment and anything else they may need.
The charity was set up in July 2015 by Sue Nuttall and all funds raised go towards the charities neutering campaign in Cyprus, and shipping funds for donations to be sent to Cyprus and Romania.
Sue Nuttall said: "the support we provide helps look after the dogs, cats and horses in the rescuers' care and reduces the stress of rescue. Every day that a rescuer knows they have food to feed is a day that they aren't worrying about where the next meal is coming from."
When asked about where the idea for a dog fashion show came from, she commented: "we wanted to do something a little different and something that was inside and not reliant on the weather!  I'd had organised a fundraising 'normal' fashion show in the past and a little research showed doggy fashion shows had been held successfully in other parts of the country but hadn't ever been done in this area."
She described the night as "a huge success."
Tickets cost £10 and there was also a raffle and auction to help raise money.
Nearly £500 was raised in total.
To find out more about Take Away the Tears visit their website
To purchase any of the designs on the catwalk you can call into the Glitter Dogs or Pretty Pooches ltd boutiques. Alternatively you can email the boutiques at shop@glitterdogs.co.uk and prettypoochesltd@outlook.com 
Tweet us @Fashion_North your favourite look from the fashion show.