Bullying has been a part of society for many years and with social media on the uprise it's almost impossible to escape it. River Island has partnered with anti-bullying charity Ditch The Label to fully embrace all of their customers in a new diversity campaign for their new SS18 collection.
The Labels Are For Clothes collection has been launched to tackle outdated stereotypes and social labels given to people based on their gender, sexual orientation, religion or ethnicity.
The fashion brands' colourful and fast paced advertisement, shot by Studio Blvd, celebrates individuality and aims to keep labels on clothing instead of assigning them to people.
The campaign plays on the washing instructions found on clothing labels, and features 12 spokespeople, including a model and body confidence activist appearing with the tagline "Do Not Shrink"; a gay couple with the line "Do Not Separate"; and a non-binary model with the phrase "100% Gender Free".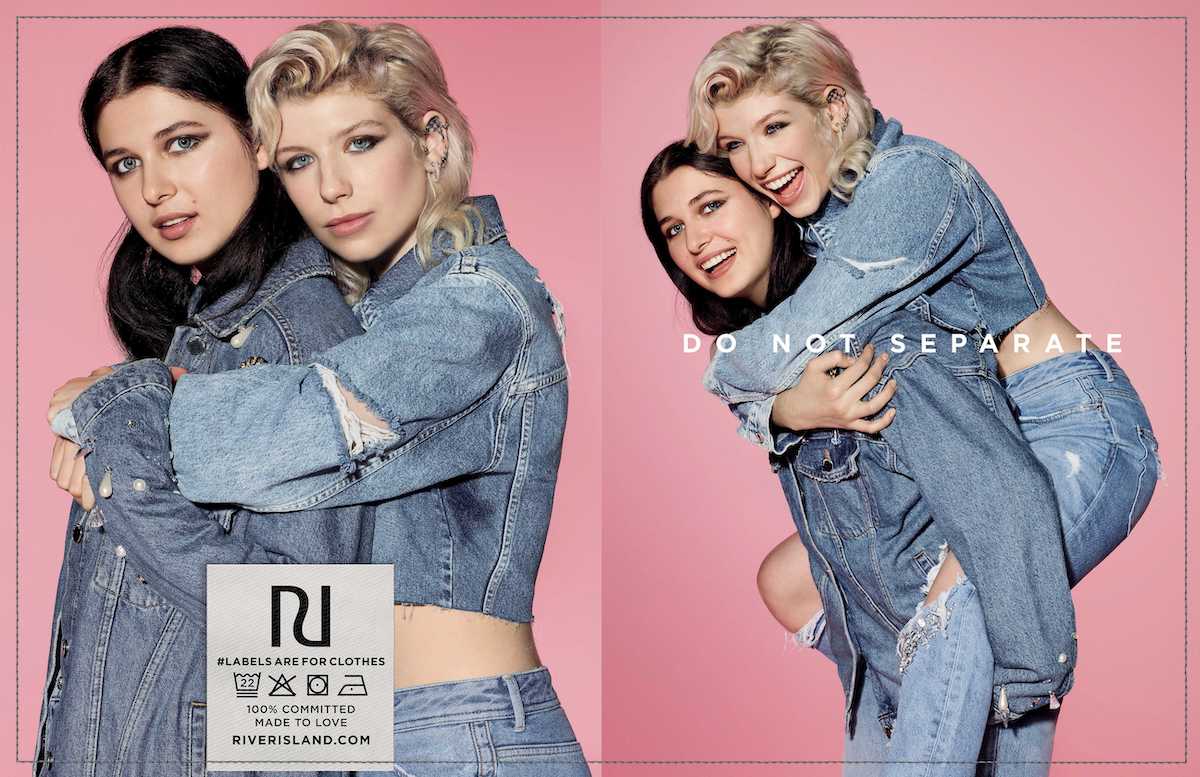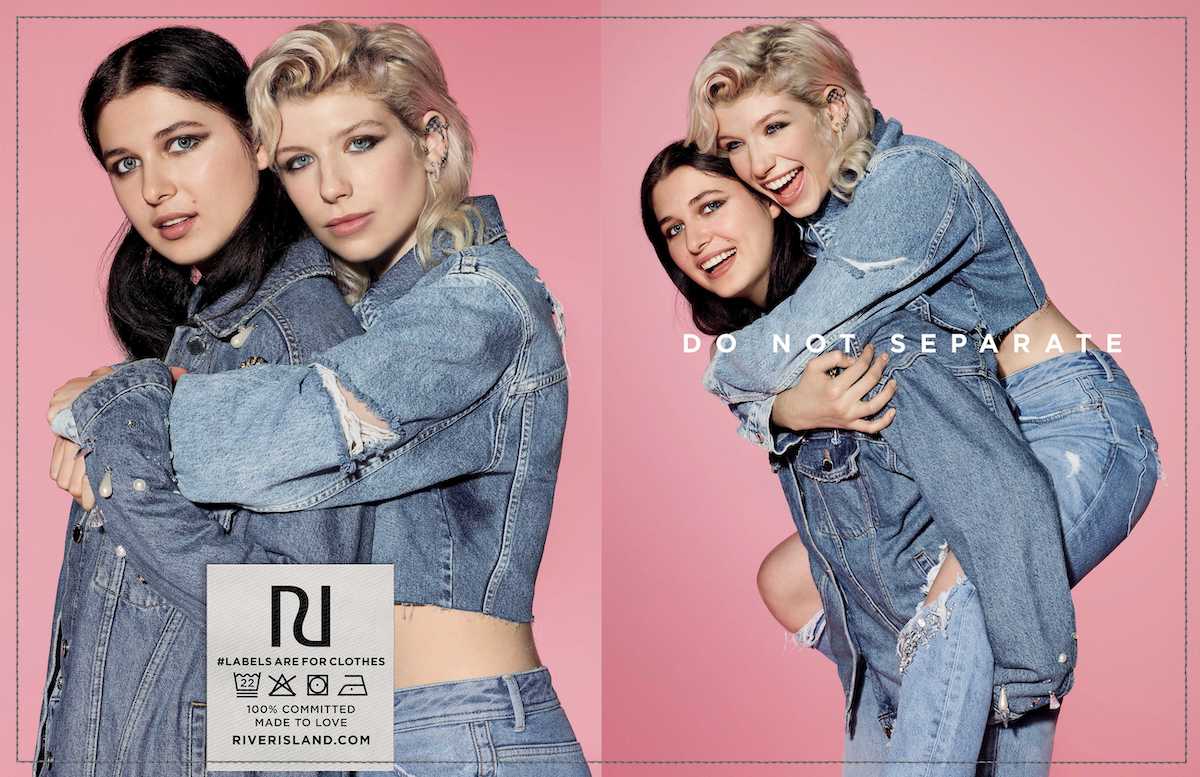 As part of the campaign, River Island has designed a selection of T-shirts and sweatshirts with the "Labels are for Clothes" message, with £3 from every sale being donated to the international anti-bullying charity Ditch The Label.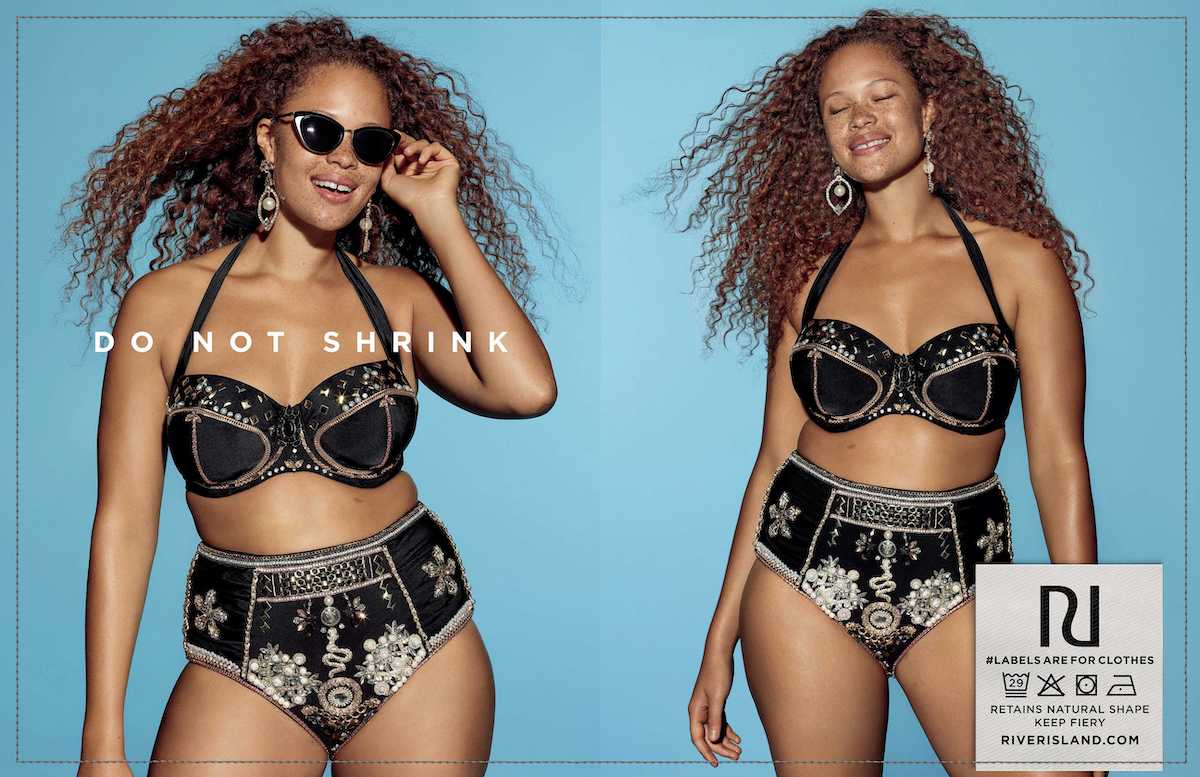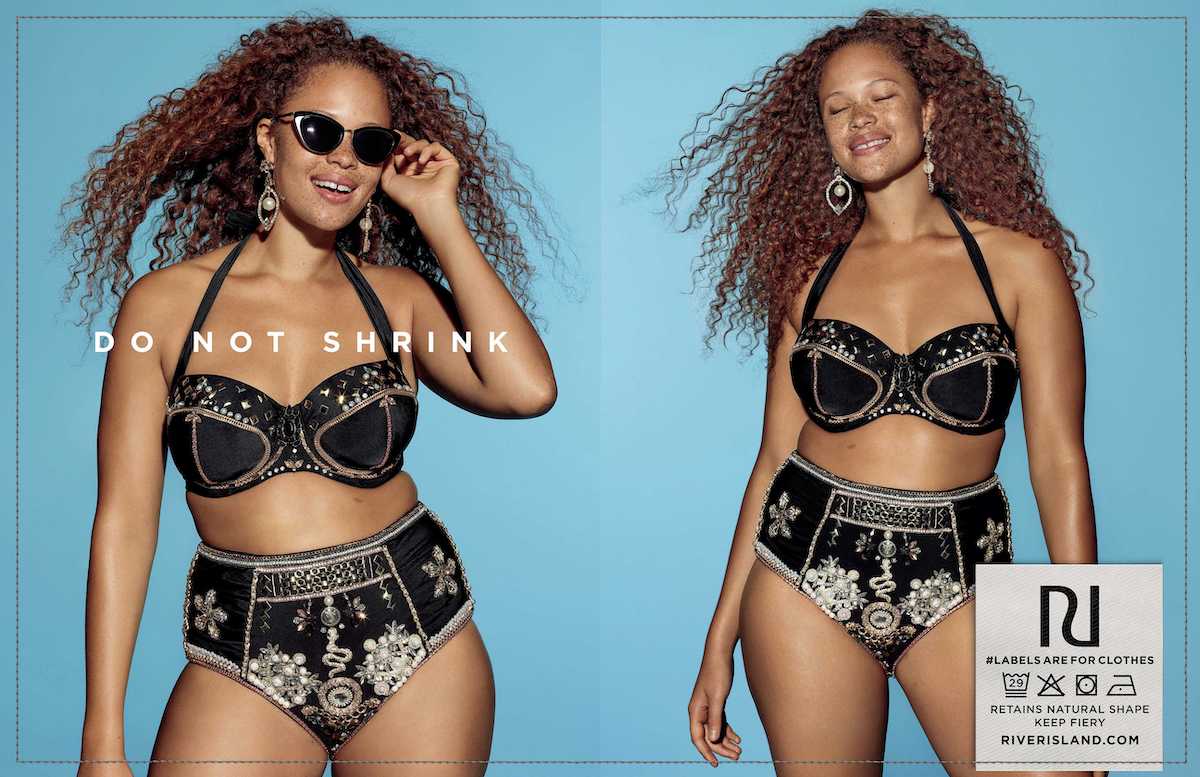 Some famous faces are also taking part in the campaign, including the younger sister of former One Direction star, Louis Tomlinson, while blogger and makeup artist, Lottie Tomlinson, has shown her support on Instagram.