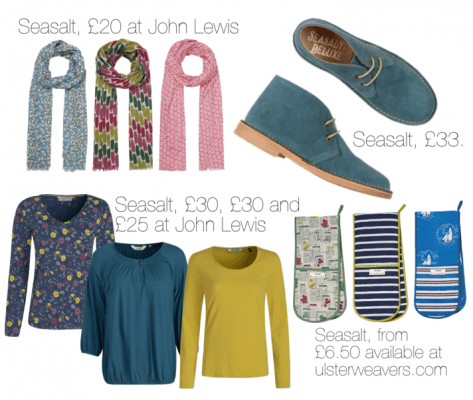 Cornish clothing brand, Seasalt, is to open a new store in Morpeth, Northumberland, by mid-February.
Inspired by the views of Falmouth Bay and St. Anthony's lighthouse, the sea side clothing brand stocks stylish practical clothing; including handcrafted floral, nautical, and classic striped prints in a variety of colours inspired by the coastline of Cornwall.
With clothing and home wear being featured in Glamour, Woman and Home and the Telegraph, this once independent sea side shop has grown considerably over the years; with 30 stores in the South West and East Anglia, as well as collections within 28 John Lewis store and 10 Fenwick stores.
Cornwall's coastal and creative heritage is their main inspiration, and often support local communities through charity events such as beach cleans, exclusive products and creative apprenticeships.