For this first look I paired some sage green mom jeans with a cream low cut top and a beige gilet. To go with this I used pearl jewellery to compliment the outfit. The sage green camera brings out the green in the jeans and adds a slight bit of colour to the neutral look while still keeping it neutral. These colours are perfect for a casual spring day out.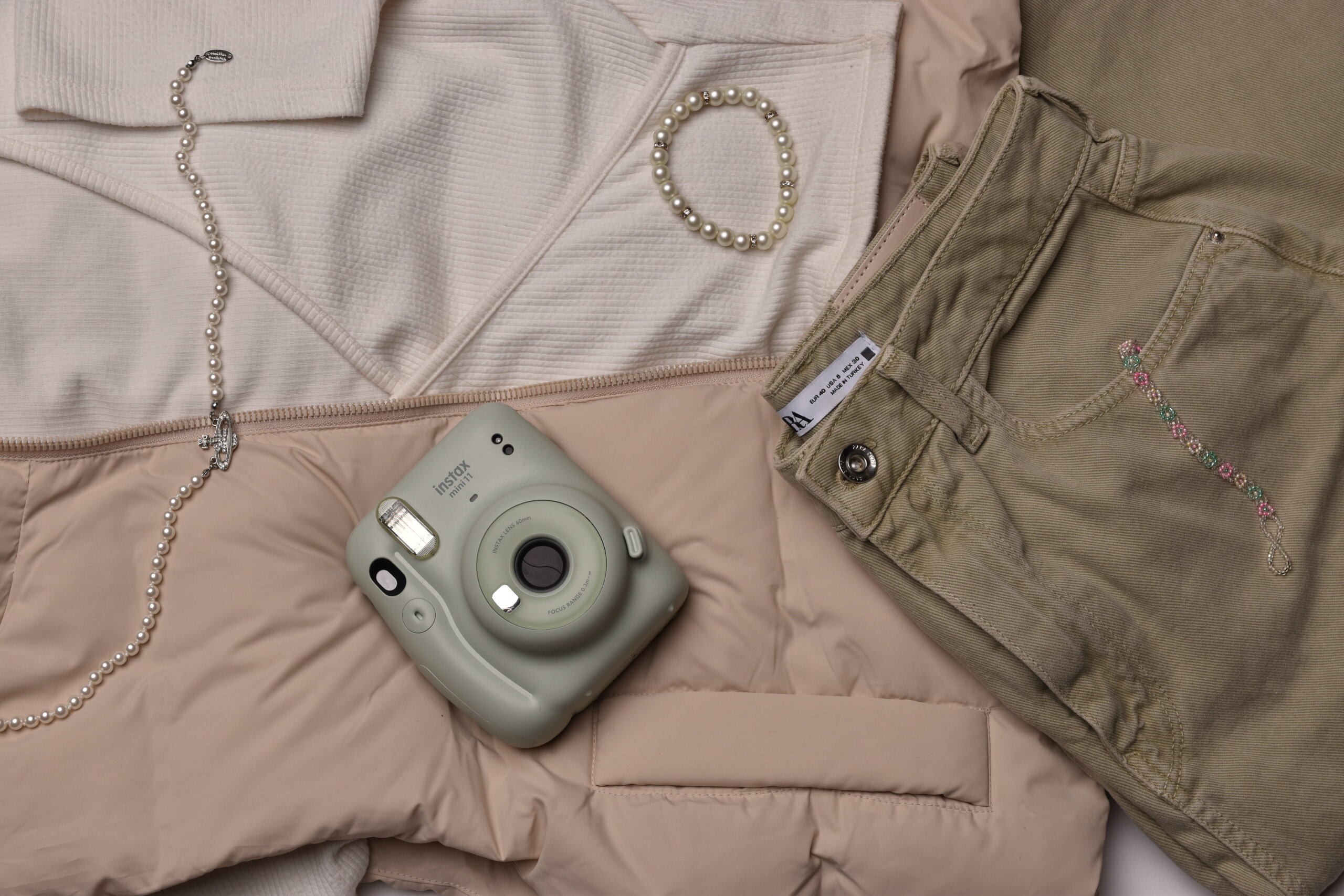 For the next look I paired some pink floral jeans with a black sparkly studded corset top and a black leather biker jacket. The pink sunglasses bring out the bright colours in the jeans and this is to be worn with a pink lipstick. The Sparkling Blush perfume perfectly fits the aesthetic with the pink and gold colours and the floral scent. The bright spring colours make the outfit pop and create the perfect spring  night out outfit.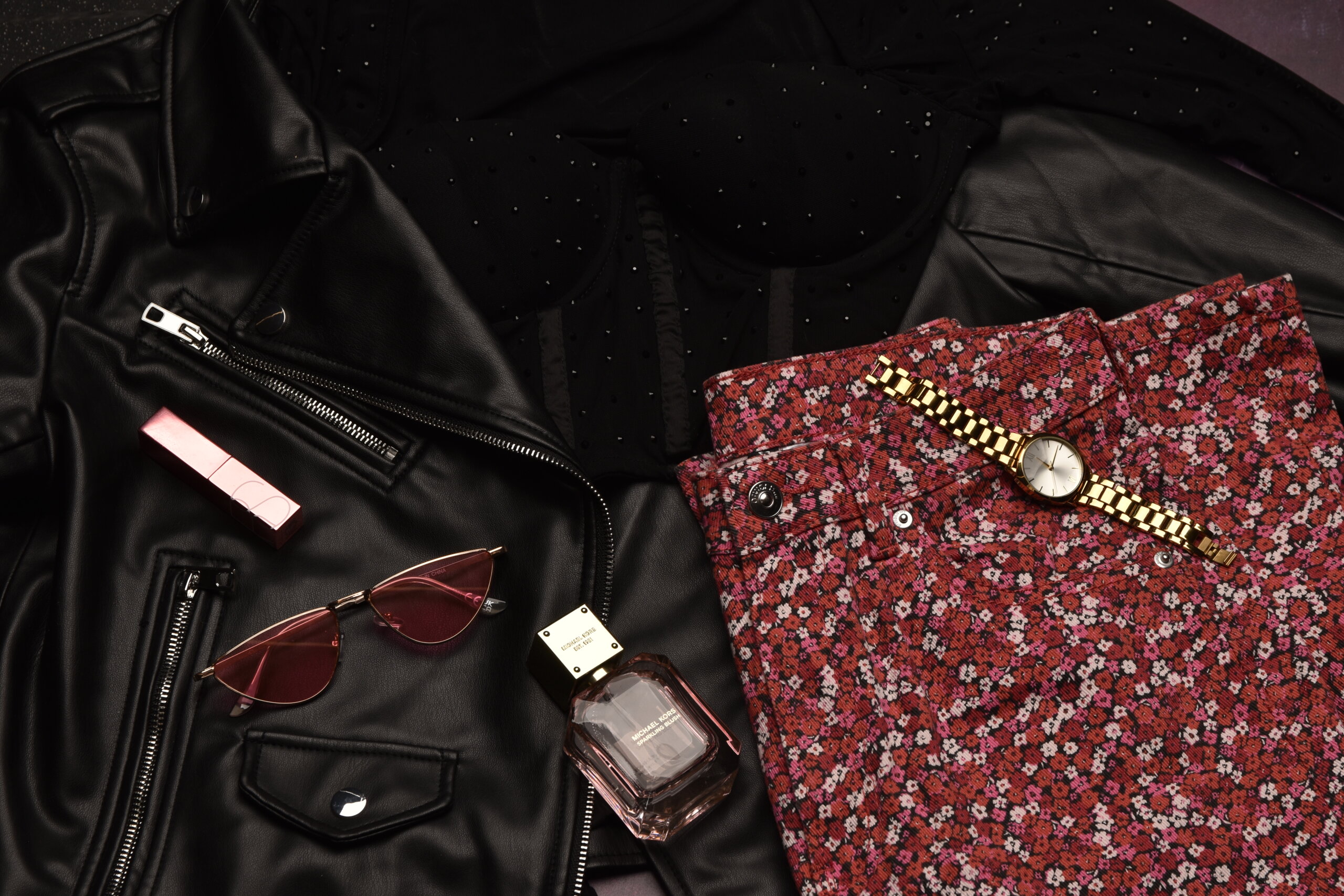 For this final flat lay I used pink and gold accessories that could be worn on any occasion, day or night.