Burberry has recently publicly apologised for their 'insensitive' designs that featured on the runway during London Fashion Week. The 'Tempest' Burberry AW19 runway was inspired by a nautical theme but it seems that chief executive, Marco Gobbetti and chief creative officer, Riccardo Tisci missed the mark when they sent a hoodie with a thick string tied in the shape of a noose down the catwalk.
Model Liz Kennedy, who walked in Burberry's show, wrote a lengthy Instagram caption voicing her concerns about how the associations with this design had been overlooked. In her post, she said: "…It is beyond me how you could let a look resembling a noose hanging from a neck out on a runway. How could anyone overlook this and think it would be okay to do this especially in a line dedicated to young girls and youth…"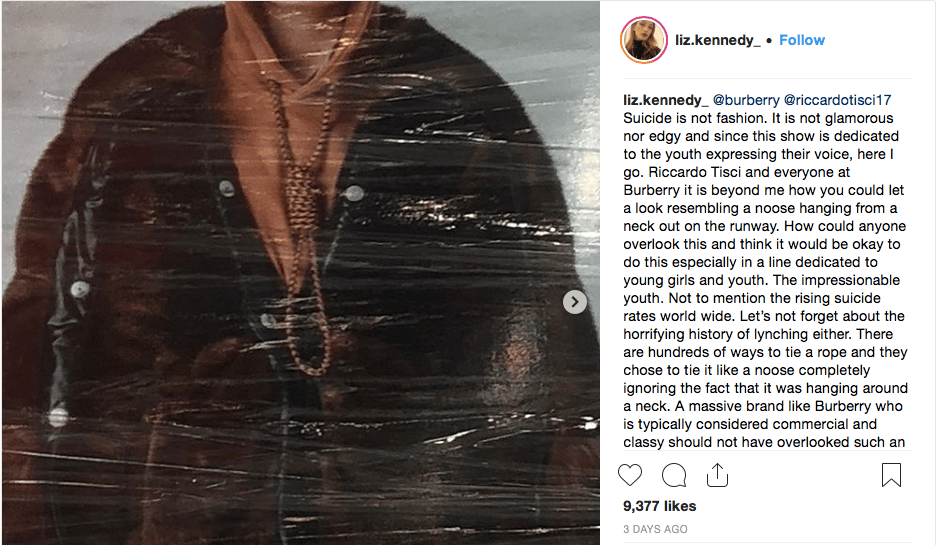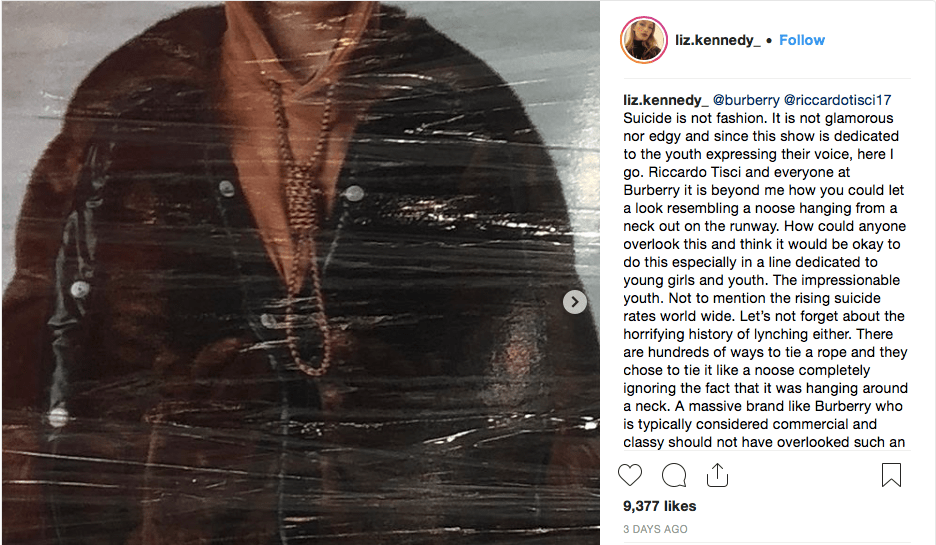 Image: @liz.kennedy_ on Instagram
However, although we are only two months into 2019, this isn't the first fashion controversy of year and there is doubt this won't be the last either.
During the first week of February, Italian fashion house Gucci were forced to withdraw their £689 balaclava knit from their AW18 collection after 'blackface' backlash. Back in November, numerous members of the public criticised the design stating it was resembling blackface.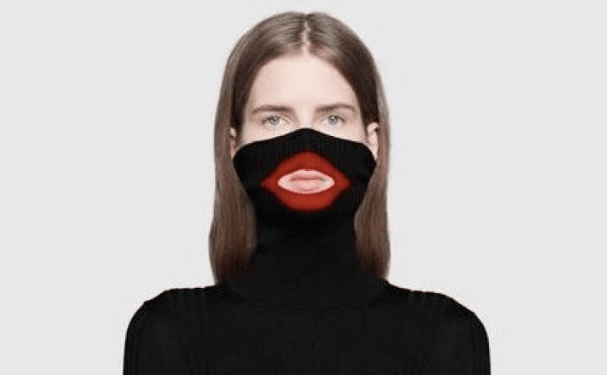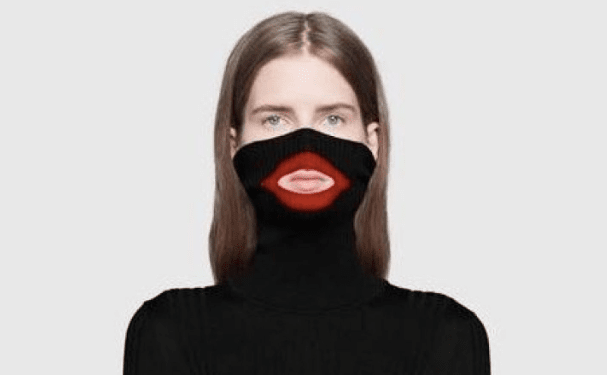 Image: news.sky.com
Since Gucci stated in a post on Twitter that they can confirm that the garment has been removed from their online stores as well as all their physical stores. They continued to say: 'We consider diversity to be a fundamental value to be fully upheld, respected, and at the forefront of every decision we make.' This public apology was made seven days into US Black History Month.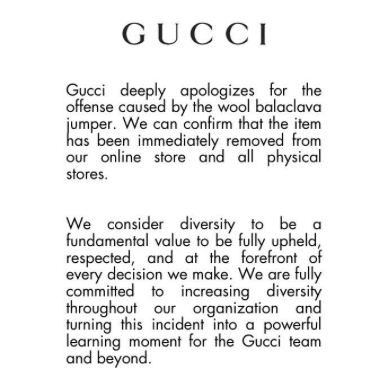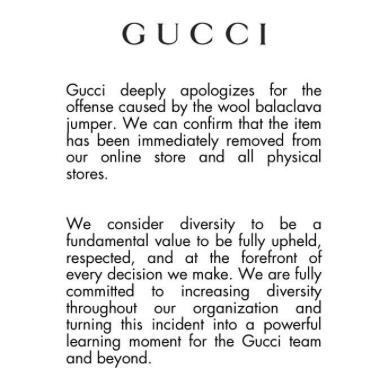 Image: @Gucci on Twitter
Gucci is not the only fashion brand who have had to pull their designs from their stores this year. Katy Perry has also had to remove two items from her shoe range after complaints that her designs were 'racist'. 'The Rue' and 'The Ora' were the names given to the black and beige coloured shoe's which both featured eyes, a nose and a mouth. Users took to social media in outrage that the shoes resembled blackface. Perry Global Brands Group have made an apology and have insisted that these designs were 'envisioned as a nod to modern art and surrealism.'.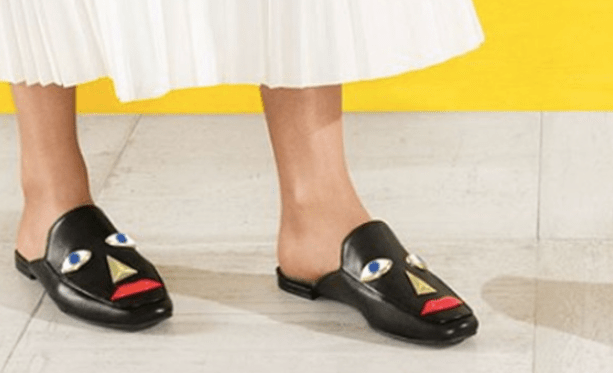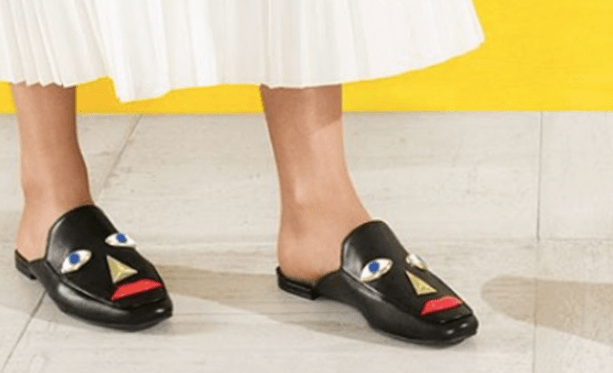 Image: www.ctvnews.ca/entertainment/
During Copenhagen Fashion Week 2019, Danish fashion house Ganni had everybody talking. However, it wasn't because of the clothes on the catwalk. Their AW19 runway had been overshadowed by the slide show of images – taken by Ami Vitale – that pictured unprivileged women in developing countries as the backdrop on the stage. The collection titled 'Life on Earth' was supposed to express 'sustainability' but featured women on the backdrop that all seemed to be from South Asian descent while the models on the catwalk were majority white skinned.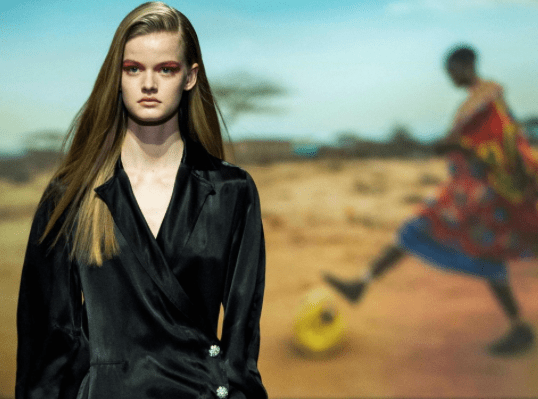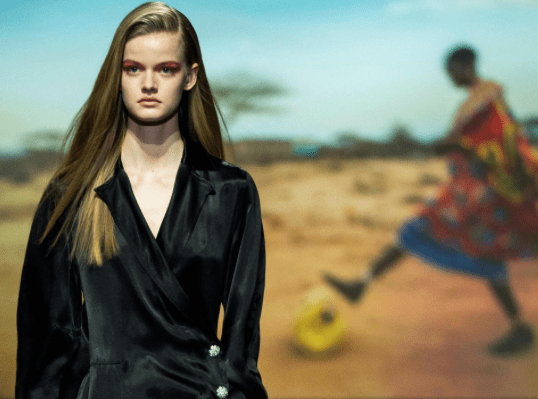 Image: fashioninsider.net/models/
Blogger Anaa Saber also known as @oursecondskin attended the Ganni AW19 show in Copenhagen and in a post on Instagram asked the Ganni team '…How where these pictures of poor brown women aligned with the theme of sustainability? Stop being tone deaf and blind to your own internalized colonial mentality. Do better.' Many other social media users applauded her for speaking out about the situation and defended her perspective.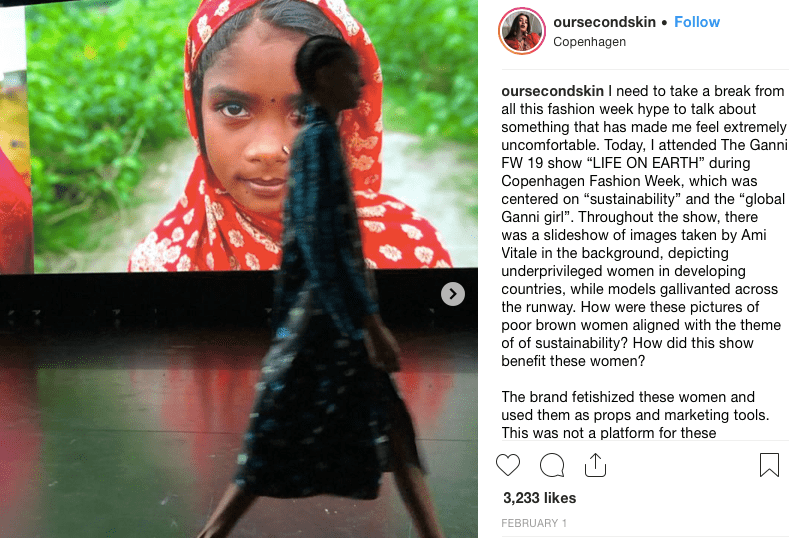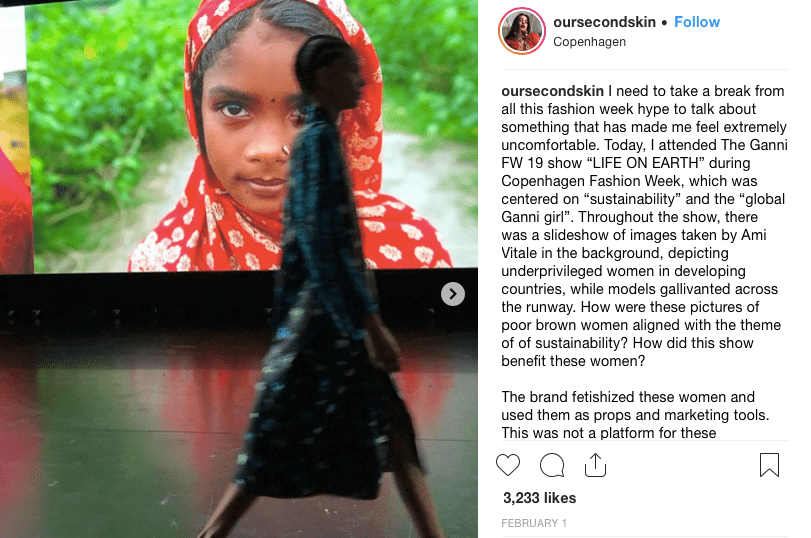 Image: @oursecondskin on Instagram
We have only completed one-sixth of the new year and already there has been so much controversy surrounding fashion.  This leaves us with one question, why can't fashion houses do better?
Tweet us your opinions of these controversial fashion statements @Fashion_North