Urban silhouettes inspired by 'OFF WHITE S/S 19' runway show mixing Acidic neons with daring animal print.
Street Style is a fashion trend that originates from British fashion culture. The trend is usually worn by regular people out and about visiting live events and shows in the city and is often a more interesting trend then seen on the runway shows themselves.
Photography & Styling: Megan Robinson Model: Abby Robinson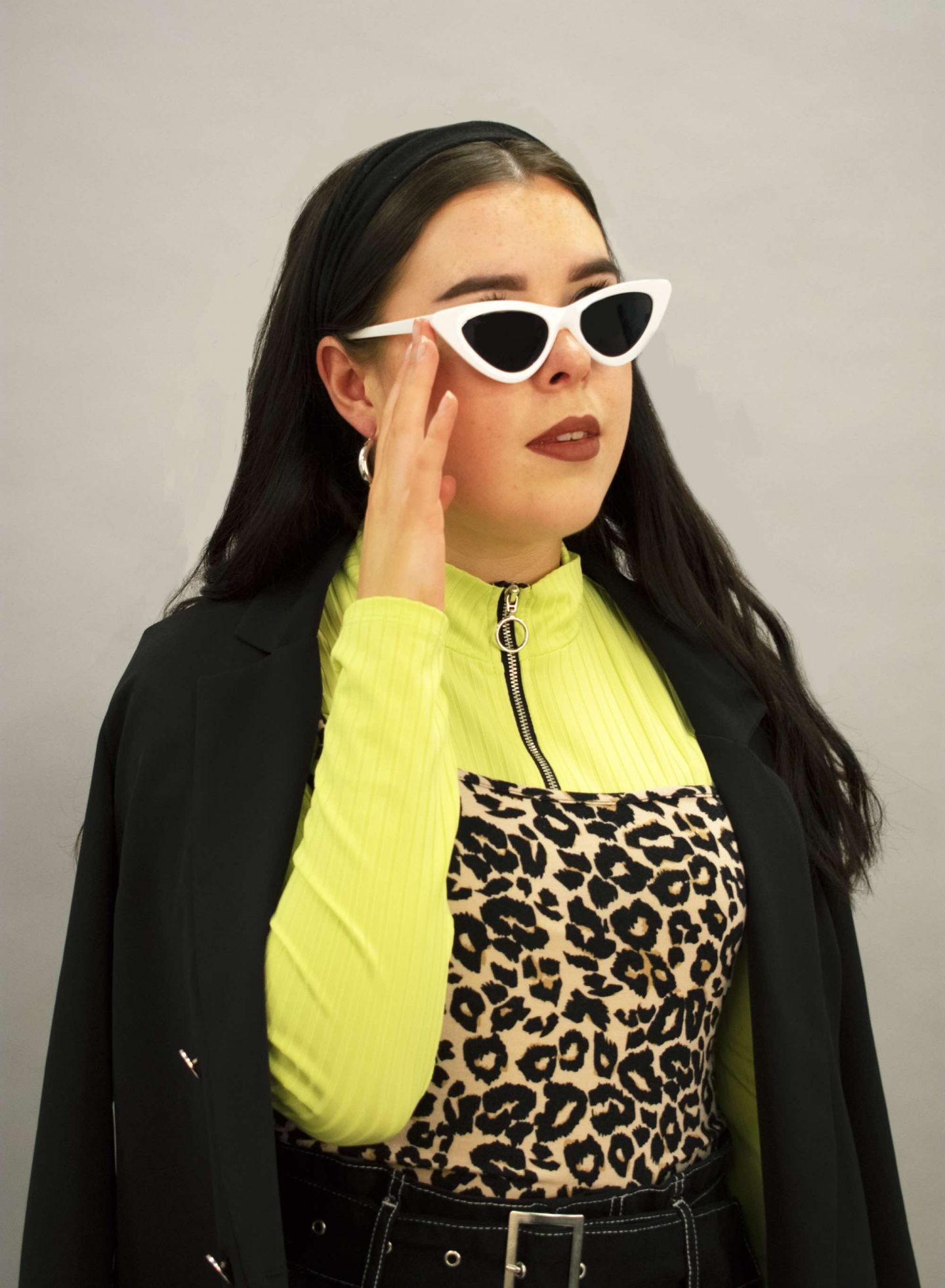 Look 1: Sunglasses-Ebay£1.99, Earrings- Primark £2.00, Neon Top- Primark £8.00, Leopard Cami- Primark £5.00, High Waisted Shorts- Primark £12.00, Blazer & Hairband- Stylists own.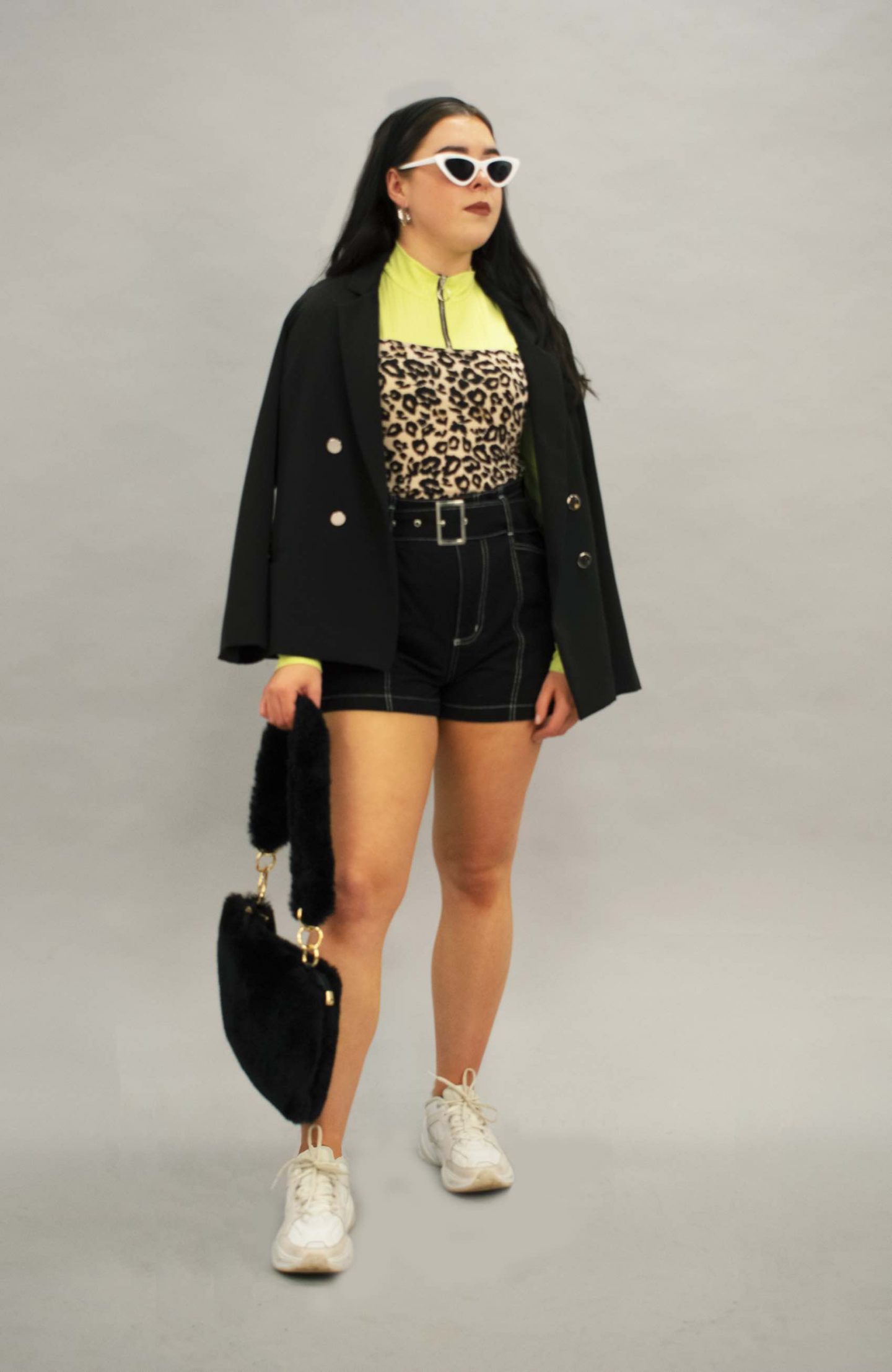 Look1-Street Chic continued: Outfit same as previous, Bag- Topshop £24.00, Trainers- Nike £90.00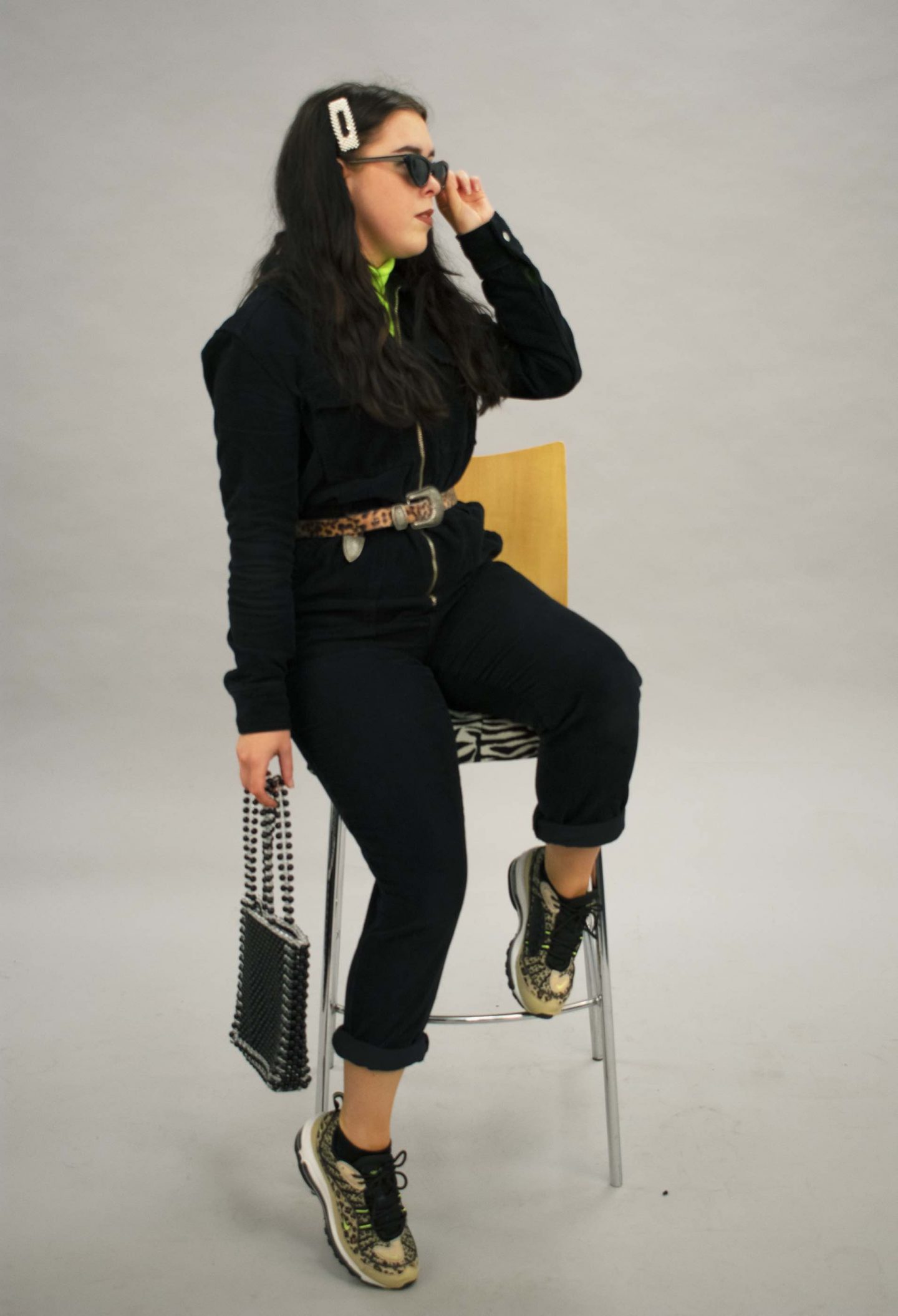 Look 2- Urban Inspired: Hair clips- Ebay£2.00, Sunglasses- Missguided£7.00, Neon Roll Neck- In The Style £12.00, Boilersuit- Topshop £60.00, Leopard Belt- £7.00, Bag- Zara £12.00, Trainers- Office £150.00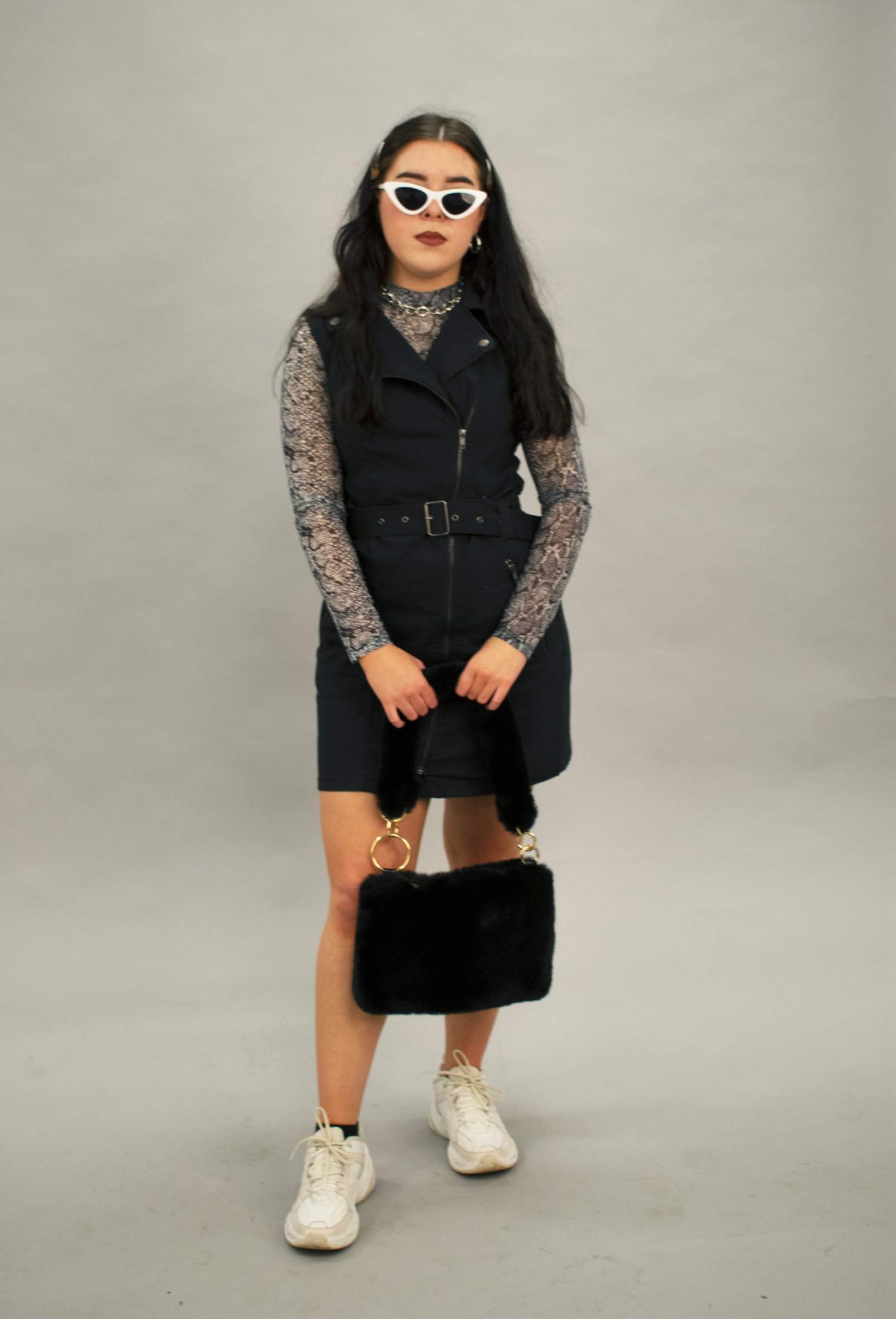 Look 3- Utility Vibes: Hair clips- Matalan £5.00, Sunglasses- Missguided£7.00, Earrings- Primark £2.00, Chain Necklace- Primark £2.00, Snake print mesh top- Primark £8.00, Utility Dress- H&M £40.00, Bag- Topshop £24.00, Trainers- Nike £90.00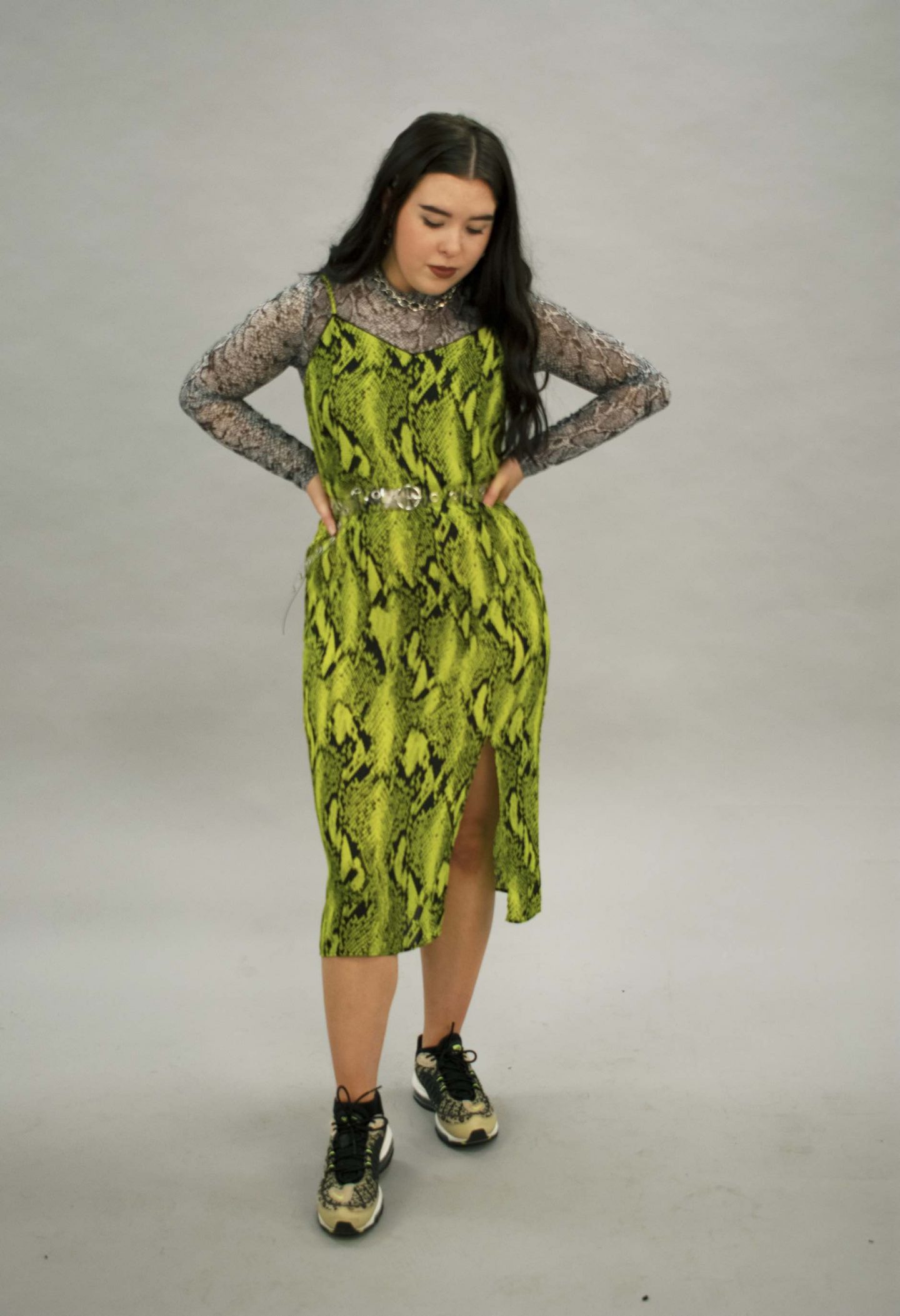 Look 4- Clashing Prints: Silver Chain Necklace- Primark £2.00, Snake print mesh top- Primark £8.00, Neon Snake print Dress- Primark £12.00, Transparent Belt- Primark £3.00, Trainers- Office £150.00