As a teenage boy the idea of wearing a scarf in itself, seems relatively challenging , with the exception of football scarves. So finding 3 new and inventive ways to style said scarf can be even more challenging.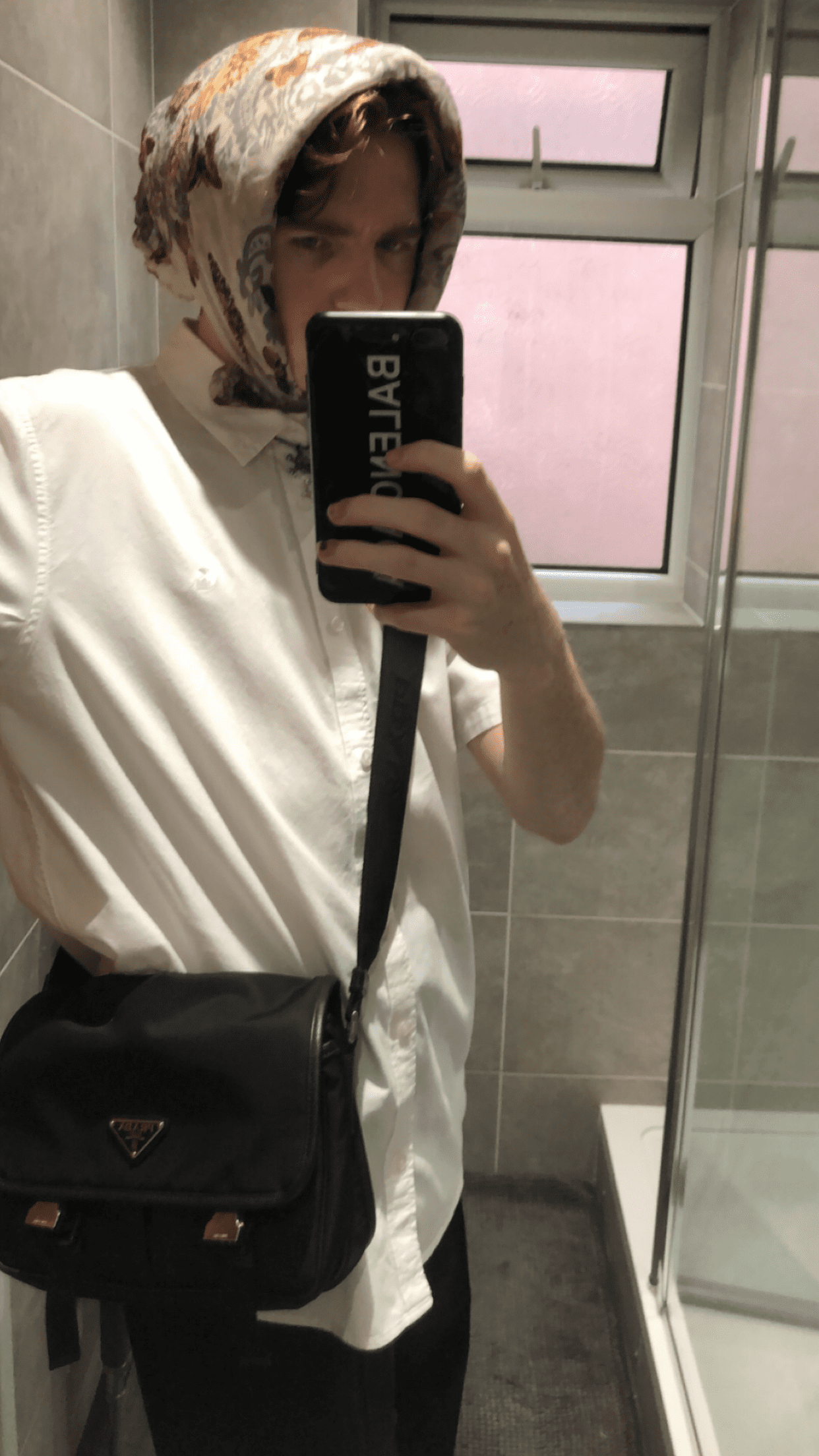 To begin with I took inspiration from fashion icon A$AP Rocky's LACMA appearance in 2018 in which he set twitter alight wearing a Gucci headscarf in the style of a 'babushka'. For me this style seemed comfortable and both formal and informal when paired with a shirt, wearing a satchel alongside this helped me attempt to defy gender roles by further branching the outfit towards womenswear.  Overall a comfortable and useful idea for formal events.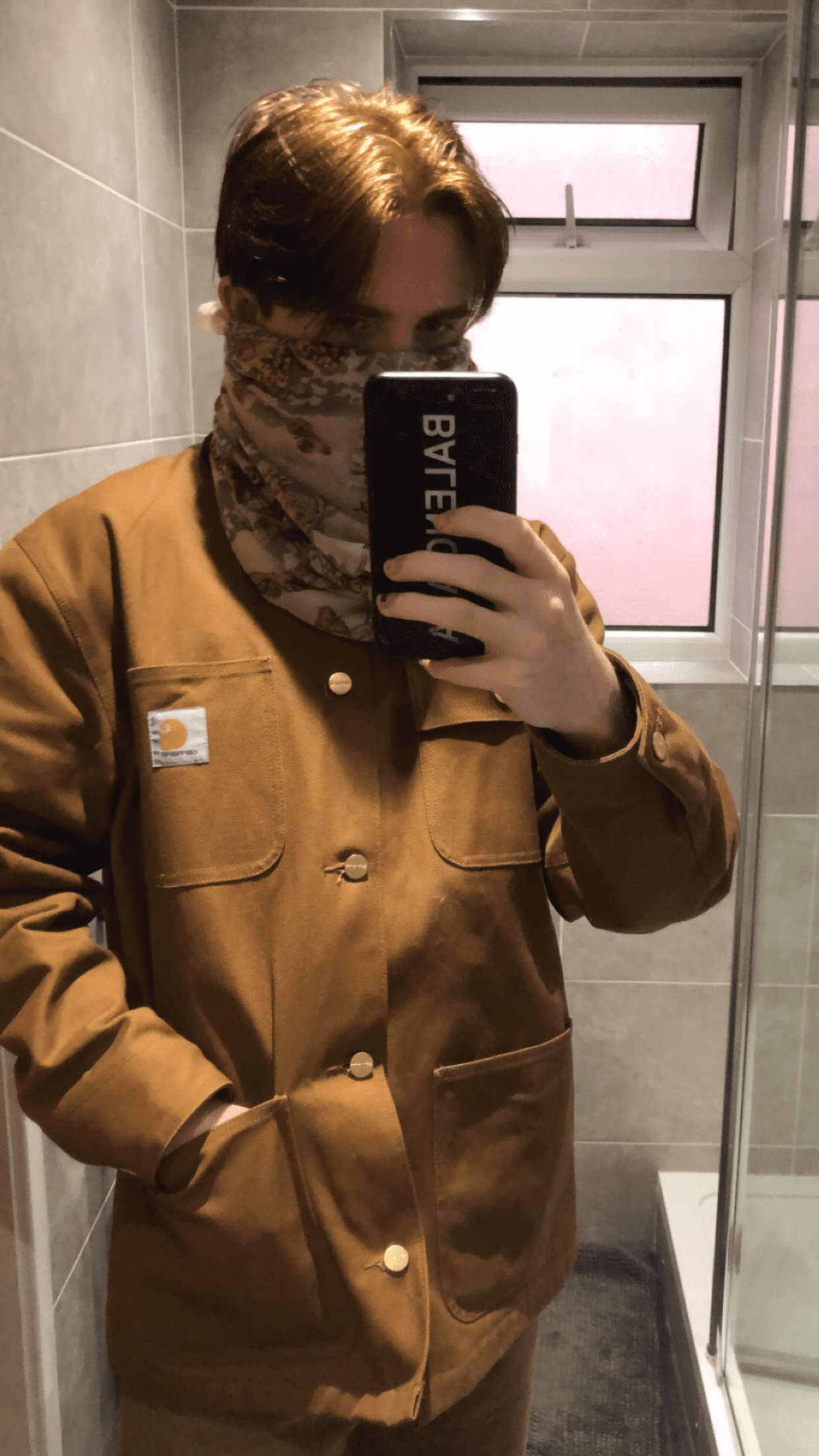 Secondly, in awe of the recent surge in popularity of workwear as well as the current coronavirus pandemic I chose to wear the scarf in the style of a 'bandana'.  This was practical as it can be used as a face mask as well as a stylish accessory. the scarf added a look of edge and rebellion to an otherwise neutral toned fit. Definitely would wear again, particularly for looking stylish at any possible protests.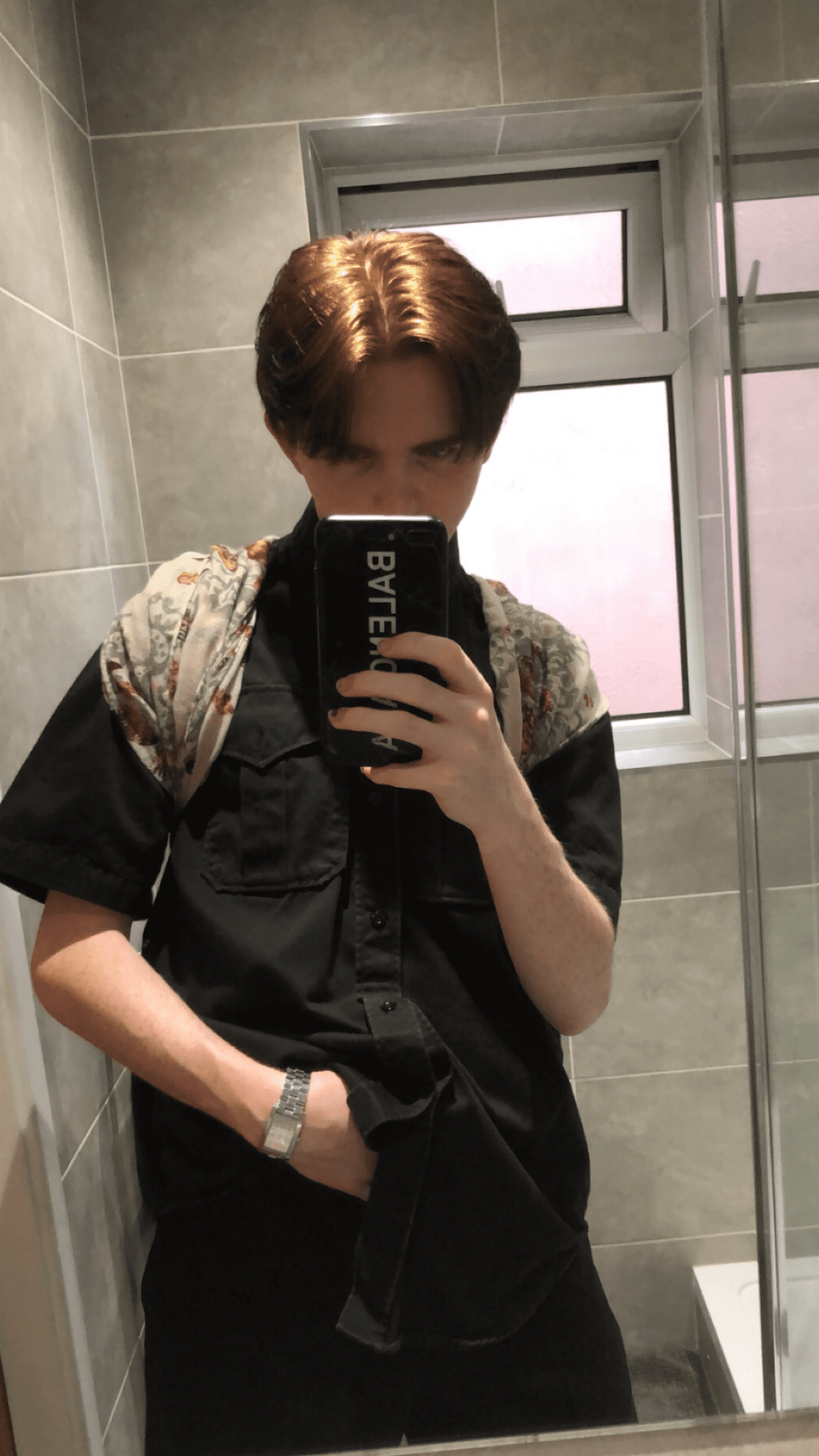 Finally, influenced by legendary designer Jun Takahashi and his Undercover bat wing backpacks, I set out to try and convert the scarf into a holster style backpack.  Although sceptical of whether this would work the scarf turned out to be a success and fit perfectly.  The pattern on the scarf added lots of detail as well as a puffed sleeve effect to a simple black collared shirt, I would definitely regular wear this and I'm confused as to why this hasn't been created before.