Two independent Sunderland businesses, Harrison and Brown and Andyman Upcycling, have announced the launch of their collaboration to cut down on the amount of wasted furniture.
Mandy Brown, owner of Harrison and Brown, sells new furniture and contacted Andy Buddin, owner of Andyman Upcycling based in Jacky White's Market, to transform the old furniture customers were asking her to dispose of.
Andy said: "Mandy doesn't want to waste things. Everything is reusable these days.
"People notice that we do accept furniture which helps to keep our costs low.
"If somebody then buys a piece of furniture they usually come back and ask for a commissioned piece.
"Recently, I upcycled a chest of drawers in a Harry Potter theme and now I have just finished a commission for a set of wardrobes for the same people."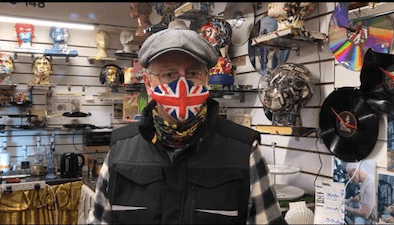 Image: Andy Buddin at Andyman Upcycling shop in Jacky White's Market, Sunderland