Apples, check. Pint of milk, check. Loaf of bread, check.
New autumn/winter wardrobe, double check!
You don't think of adding the best fashion finds to your weekly grocery shop.
But, as fashion retail website Drapers reveals that high street fashion chain Oasis are to launch concessions in Sainsbury's, we hit the big four supermarkets (Tesco, Sainsbury's, Asda and Morrison) to check out our favourite till-to-wardrobe buys.
Sainsbury's- North Hylton Road
What we found… Lauren Robinson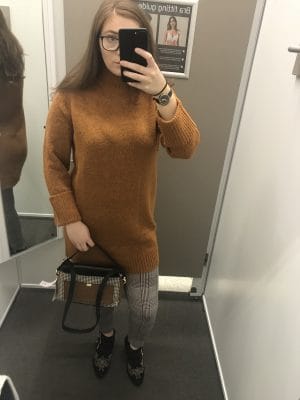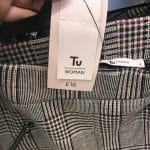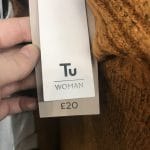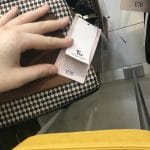 Updating your wardrobe can be an expensive activity, but it doesn't have to be. We had a mooch around the local Sainsbury's to see what they had in store. They have tonnes of seasonal appropriate style steals, which are great if you're shopping on a budget and don't fancy spending hundreds on clothes and accessories. This whole outfit came to just £52 pounds. That's a jumper (£20) a pair of trousers (£16) and a handbag to match (£16).
Jumper, leggings/trousers, handbag – no link.
Faye Jones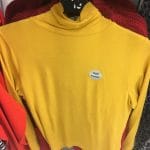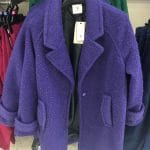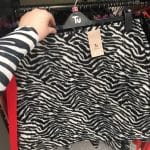 Faye was surprised to find there was a lot to chose from in Sainsbury's. Animal print is very on trend, especially this zebra mini skirt. She paired it with a yellow turtleneck for a pop of colour, and then decided to colour block with this purple coat. The two are an unlikely colour combination but we love it. Faye even ended up buying the zebra skirt.
Morrisons – Seaburn
What we found… Kheira Reeks and Victoria Cummings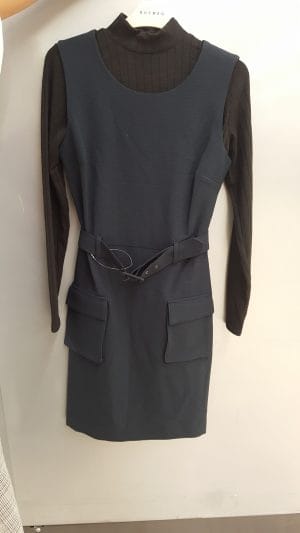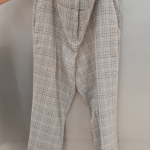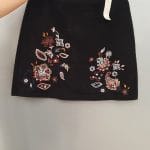 Supermarket fashion? Always handy. We took a trip to Morrisons at Seaburn to see what we could find to add to our Autumn/Winter wardrobes. Pros and Cons? Yes, there were both.
On the plus side, we found some bargains which are perfect if you're on a budget. But on the downside, there was no fitting rooms for us to try before we buy.
We found these outfits which are the perfect match for casual A/W. and what's even better is that £24 is the most you will spend to get these items.
Black long sleeve top- £8, skirt- £16, trousers- £16, dress- £18
Tesco – Newcastle Road
What we found… Caitlin Cooney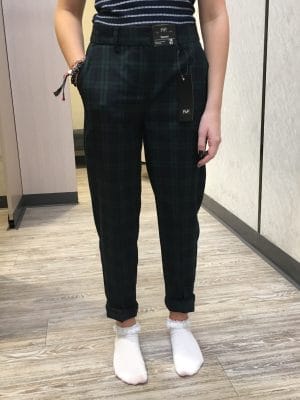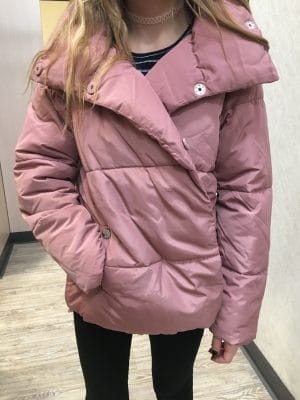 Caitlin has been on the lookout for a pair of tartan trousers in the navy and green print for ages and F&F clothing came through at just £18. Although the pink puffer jacket is very wide and could essentially eat Caitlin, it was very cozy and perfect for the winter months, price unknown.
Faye Dixon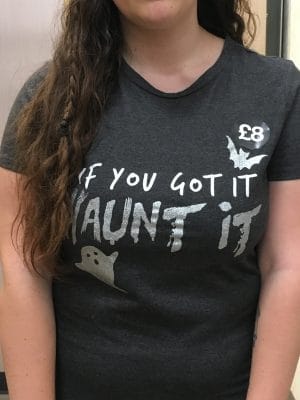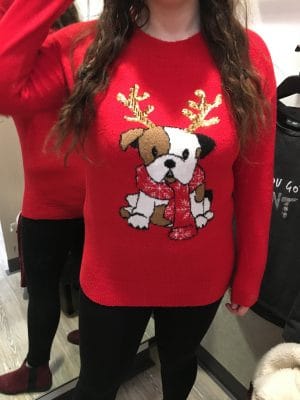 Halloween t-shirt £8. Faye doesn't have an outfit for Halloween this year and feels like this would be good for a casual look.
Red Christmas dog jumper £14. Faye is a huge dog fan and has two of her own. She's annoyingly excited for Christmas very early, every year and therefore this jumper is perfect for her.
Asda- Boldon
What we found… Corie-lea Brewer and Lauren Kennedy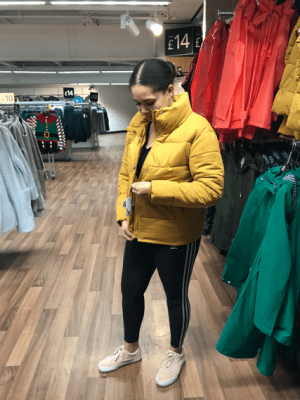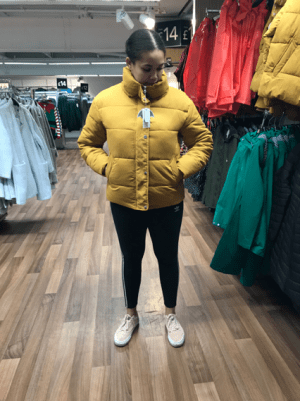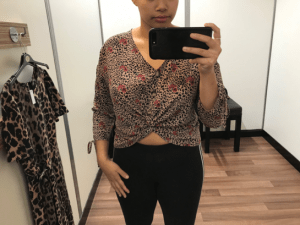 This incredibly stylish and on-trend padded jacket instantly caught our eye. It fits true to size and is very comfortable and warm to wear. At only £25 we would say this jacket is great value for money. This leopard print dress (£20) was an excellent fit and was very comfortable. Although we didn't love the jagged edge of the dress claiming it was too "Cinderella", we did love the colour as it was a lovely pink hue, different to your usual leopard print. The dress had a zip-up back and was completed with a tie bow on the left side. We absolutely adored this blouse which featured both leopard print and floral pattern (£14). The size was perfect, and it was comfortable and flattering. The blouse would look great with high-waisted trousers.
What supermarket store is your favourite to shop at for clothes? Take our poll on Twitter.