This year has flown by, especially due to the coronavirus lockdown, and now it is just two months until Christmas day!
Two months may sound like plenty of time for searching and buying gifts for your family and friends, but realistically it isn't. It is always better to buy Christmas gifts in advance to avoid the inevitable stress closer to Christmas day. So, don't wait, and get inspired by our Christmas wishlist appropriate for all fashionistas. If you've got a friend or family member who is interested in fashion, beauty or homewear, you will definitely find something on this list that they will love. If YOU are the fashionista in question- put one of these on your Christmas list, or you can always treat yourself!
Gifts Under £15
Memo Board – This is so versatile, and you can even put your pictures from trips there, or tickets and souvenirs that remind you of special times. Whatever you want to use it for, it will be look amazing. Ikea – £12.
Llama Plant – Anyone who loves flowers will definitely appreciate this angel rose Llama planter, which comes in three variations. Debenhams – £10.
Bath Products – For those who like to spend time in sweet-scented bath is a great choice Lush gift box in Xmas version. Prices from £9.50 to £12.50.
Christmas Jumpers – For those who like funny Christmas themed jumpers. H&M – £12.
Eyeshadow Palette – Zoeva Spice of life voyager eye shadow palette in travel size with beautiful Autumn colours. Zoeva – £14.
Books – The fashion books published this year which make happy every real fashionista who would like to learn some new fashion stuffs.
Fashion History, Taschen – £15
Clothes… and other things that matter, Alexandra Shulman – £14.99
Gifts £15 to £30
Candles – The Yankee medium jar candle called Unwrap the magic is a great for all candles lovers. Debenhams, £20.
Beauty Gift Boxes – These options from Benefit are perfect for beauty queens. Both cruelty-free. Debenhams, £28.50.
Vegan Beauty Legendary Icons gift set, Price £20
Dresses – You can never go wrong with LBD – they're brilliant for every occasion, plus velvet looks so luxurious! Missguided, £25.20.
Books – Sustainability is quite a recent topic, and this book give you tips how master it. Why French Women Wear Vintage, £16.99.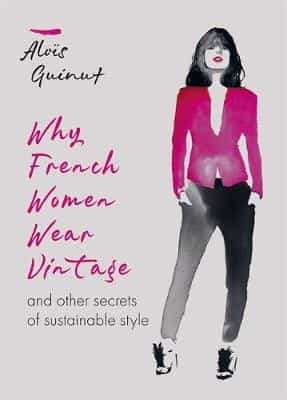 This memoir written by André Leon Talley, former Vogue Creative director, gives you insights into what it looks like behind the fashion world curtains. The Chiffon Trenches, £20.
Gifts £30 and more
Mirrors – A mirror for a princess? Yes please! On the back side of the mirror are hangers for your jewellery or whatever else. Ikea, £35.
Perfume or beauty boxes – Fragrance or beauty gift boxes are always a huge hit, and you can get such a valuable gift for someone. Debenhams, £55.
La vie est belle by Lancome is very popular perfume, with its strong sweet feminine scent which is unforgettable. Debenhams, £54.50.
Pyjamas – Look and feel special, even in PJs! Available in black and green too. Next, £42.
Dresses – If you gift someone with this dress before Christmas, they can wear it for Christmas parties, but it's still great for a New Year's Eve Party too. Ideal for festive look. Missguided, £31.50.
Vogue – Fantasy & Fashion – Although this is the most expensive gift on our list, it is completely worth it for someone special who loves fashion and fashion journalism. Actually, it is a must-have book for all fashionistas.  Waterstones, £75.
Let us know on Twitter if you would like something from our wishlist. What are you expecting under Christmas tree? Tweet us @Fashion_North!